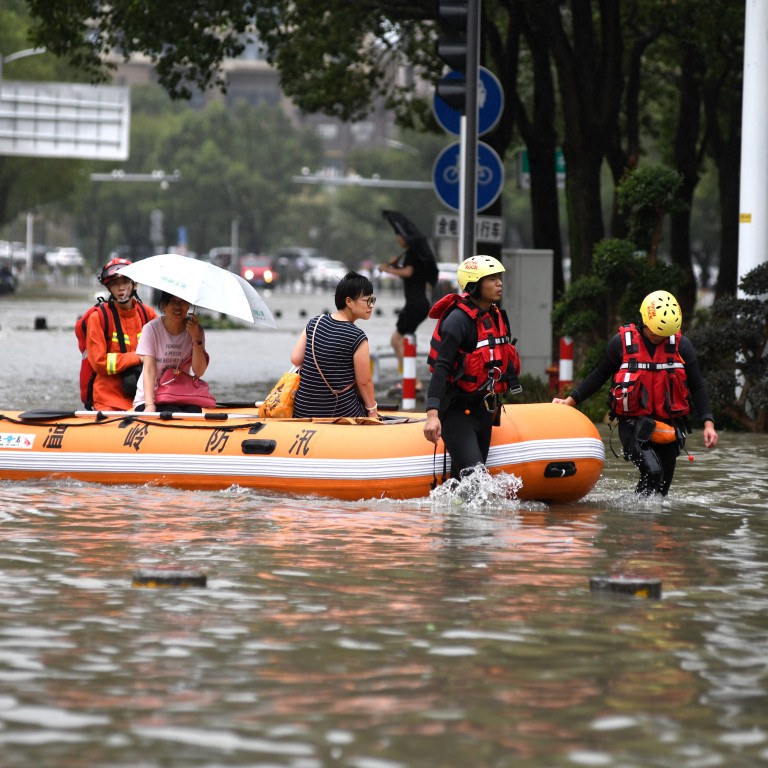 Typhoon Lekima death toll rises to 32 in China as storm forces parts of Great Wall to close
Heavy rain causes landslides and flooding, forcing more than a million people to leave their homes
Storm moved north on Sunday to hit China's 'vegetable basket' in Shandong province and caused rail services to be cancelled
The death toll from Typhoon Lekima has risen to 32, with 16 more still missing, after the storm caused more than a million people in eastern China to be evacuated from their homes.
At least 18 died in Yongjia county in the southeast of Zhejiang province after a landslide blocked rivers, causing a dramatic and sudden rise in water levels, according to state news agency Xinhua.
The typhoon made landfall in Zhejiang province early on Saturday, bringing heavy rainstorms and triggering flash floods.
Thousands of flights to and from Shanghai were cancelled, and a number of rail services were suspended.
The typhoon had caused flights and rail services to be suspended and it continued to disrupt travel on Sunday as it moved north, causing multiple services between Beijing and Shandong to be cancelled.
The Beijing city authorities also shut down 77 tourist attractions, including Simatai and other sections of the Great Wall, although the most-visited sections nearer the capital remained open.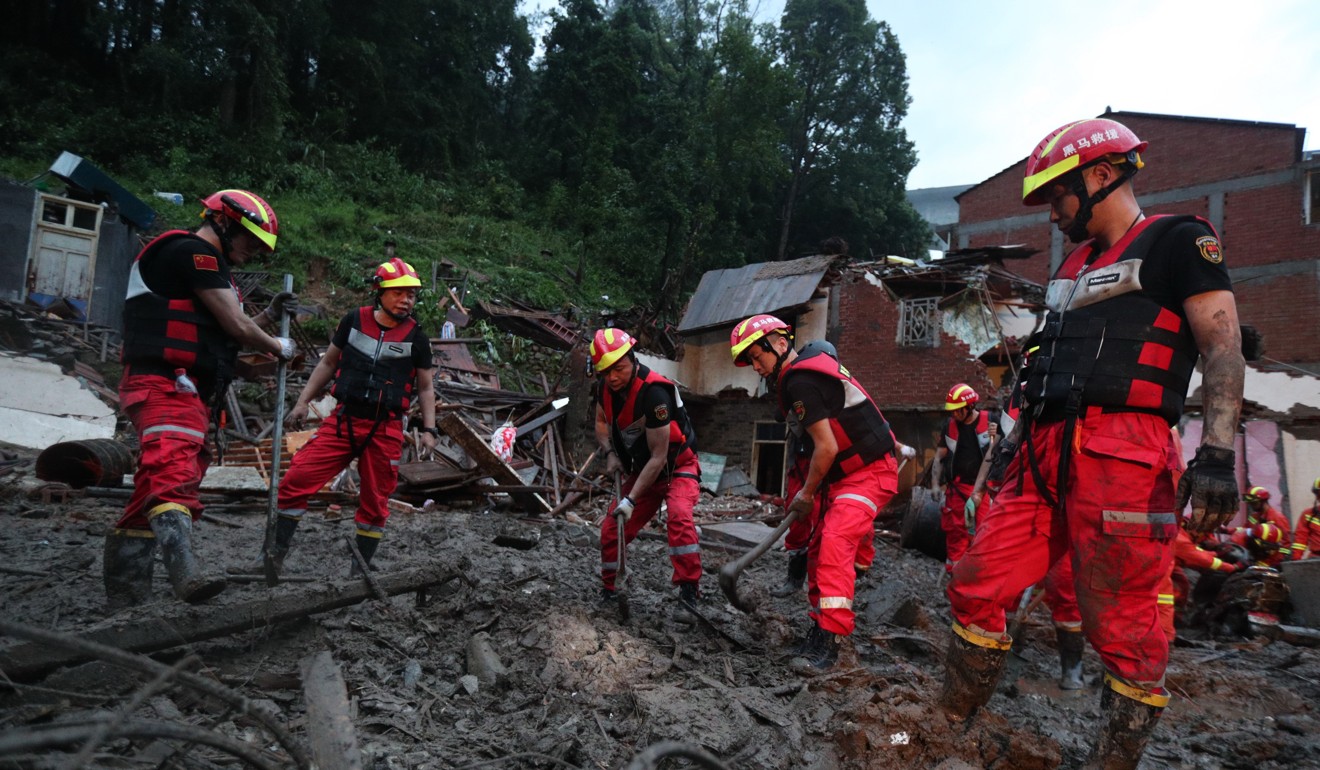 Lekima was expected to make a second landing further north along the coast of Shandong province later on Sunday, the National Meteorological Centre warned.
Torrential rain and flooding caused extensive damage around Shouguang, an area in Shandong known as the "vegetable basket" of northern China.
"Dozens of cucumber greenhouses were flooded… it's hard to estimate the losses, at least several hundred thousand yuan [per household]," the head of a local vegetable cooperative told Beijing News.
Anhui province was also badly hit by Lekima over the weekend.
Floods and landslides there submerged some rural villages, and many people were trapped in their homes in Ningguo county, according to People's Daily's Weibo account.
The death toll made Lekima one of the deadliest typhoons to hit China in the past three years.
Historically, the country can expect to see an average of seven typhoons a year, according to Chinese government figures, but recent years have seen an above average number.
Last year a total of 10 typhoons hit mainland China causing at least 80 deaths, while 2017 saw eight, with a death toll of at least 35.
The year before that also saw eight typhoons, with a death toll of at least 174.
This article appeared in the South China Morning Post print edition as: A grim search