Taiwan
Get more with myNEWS
A personalised news feed of stories that matter to you
Learn more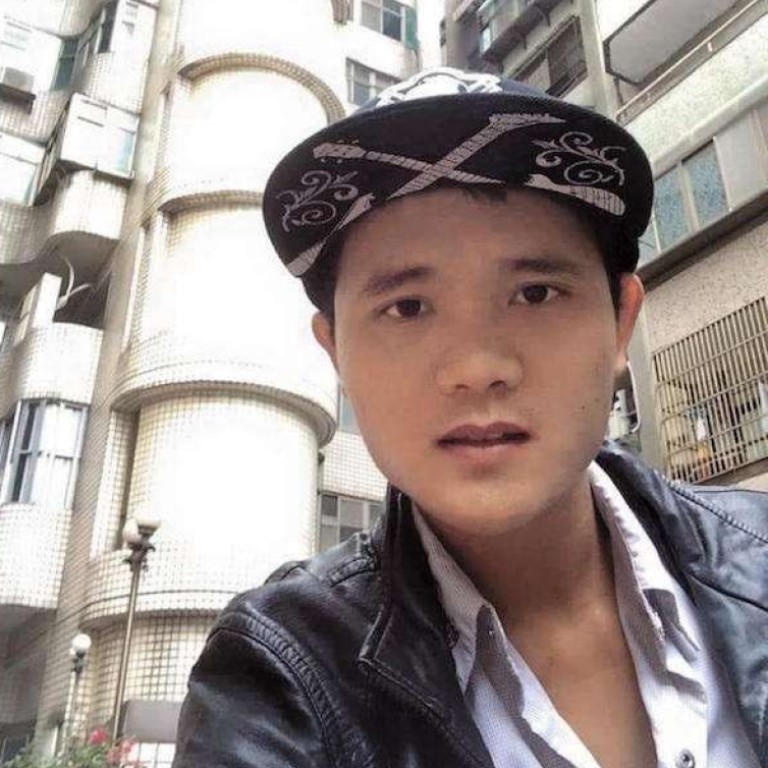 Migrant worker's death at hands of Taiwan police highlights failings in labour system
Wealthier parts of Asia have long relied on foreign workers, but Vietnamese man's death highlights how vulnerable they are to exploitation and abuse
Police officer shot runaway migrant nine times during confrontation, but was given a suspended jail term on the grounds of his inexperience
In July a Taiwanese court found 22-year-old police officer Chen Chong-wen guilty of negligent manslaughter over the fatal shooting of a runaway Vietnamese migrant worker.
The death of Nguyen Quoc Phi, 27, who was shot nine times, is one of many tragedies in Taiwan and other wealthy parts of Asia that for decades have imported foreign workers to meet their domestic labour needs.
On August 31, 2017, Chen and a community watch officer encountered Nguyen in a remote area of northwestern Taiwan ,where they had been called to investigate the suspected theft of a car. As it turned out, the vehicle was not stolen, and Nguyen had gone there to swim in a river.
Unable to understand Chinese and afraid Chen would discover that he was working illegally, Nguyen ran, only to be caught and pepper sprayed by the community watch officer, who was slightly injured in the altercation.
Nguyen received nine gunshot wounds at Chen's hands, five of them after he had fallen to the ground.
When an ambulance arrived at the scene, Chen insisted that paramedics first treat the community watch officer's bleeding nose, leaving Nguyen to die.
Despite his refusal to admit any wrongdoing, a court only handed him a suspended four-month prison sentence, citing his inexperience, allowing him to continue his police duties largely unimpeded.
Nguyen's killing illustrates the problems host countries face in trying to improve conditions for migrant workers at a time when demand for their services is increasing.
Japan's recent announcement that it will combat the effects of population ageing
by issuing more international work visas
has policymakers throughout the region rethinking labour laws as they too grapple with falling birth rates and increasing numbers of senior citizens.
All are looking not just for more workers, but workers with skills, even as economic growth in source countries like Vietnam and Indonesia is encouraging them to stay home.
Today in Taiwan, more than 750,000 foreign workers are employed in areas such as manufacturing and elderly care. Most arrive from Southeast Asia bearing temporary work visas for the purpose of earning money to support their families at home.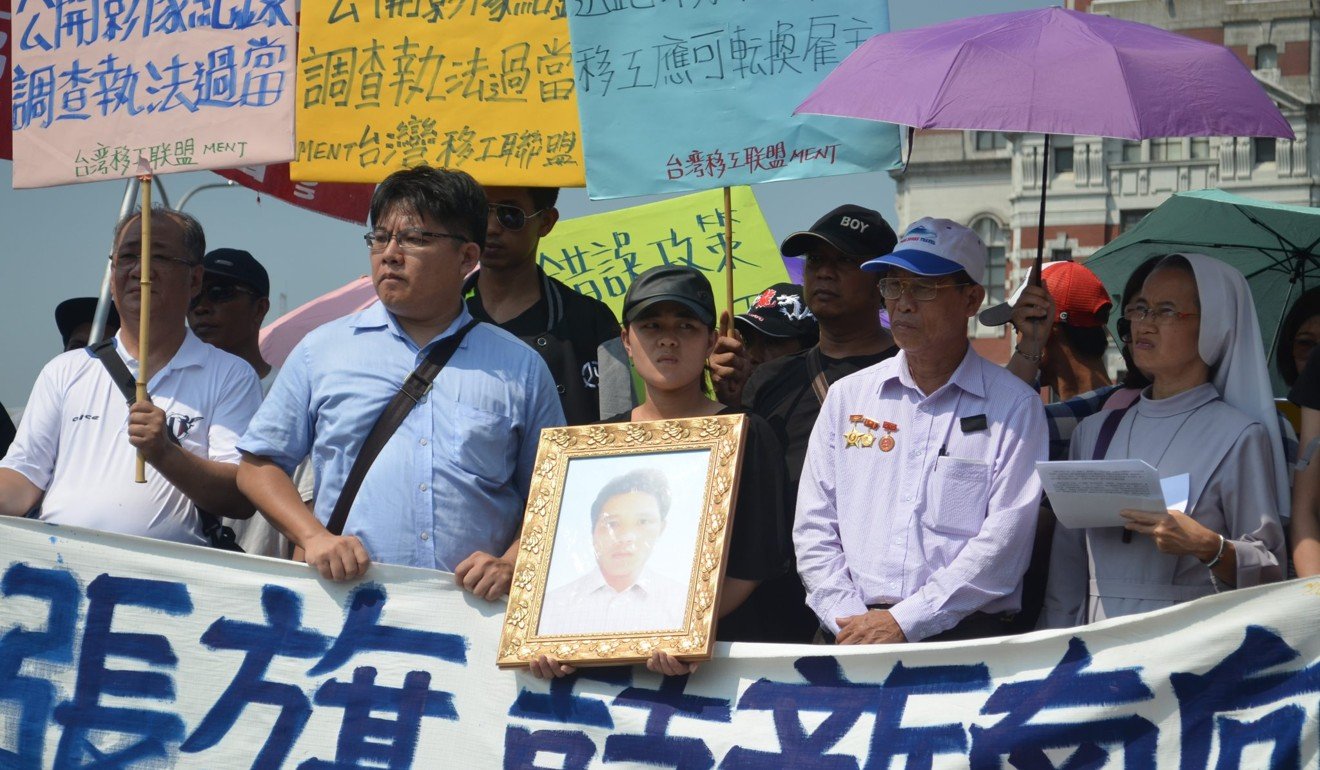 A combination of factors – rules of employment, limited education, poor Chinese-language skills and corruption – have long made such workers targets of abuse, leading foreign governments to express concern about their citizens employed in Taiwan.
At the top of the list of complaints is the brokerage system, which provides work permits for foreign nationals and then supervises their residency.
Taiwan International Workers' Association representative Chen Hsiu-lien calls that system "the root of modern slavery", referring to fees charged by firms both at home and after the workers arrive.
Initial costs for visas, medical exams, training and transport vary greatly. Migrants often borrow only to find the debt used against them by dishonest brokers and by employers who hold exclusive claim to their service during their first three years of residency.
Nguyen was one of 49,000 foreign nationals working illegally in Taiwan after fleeing contracted jobs, most of them trying to avoid fees that reduce earnings and leave them open to exploitation.
A related criticism is that workers in areas like fishing and domestic care are not covered by Taiwan's labour laws. Not only are wages below the legal standard, with no insurance or benefits, but some unscrupulous employers exploit the difference by hiring foreigners for regular employment while paying them the lower wage rate.
Another scam is for employers to require workers to return home at the end of their contracts before agreeing to rehire them, a step not required by law, but which forces workers to assume more debt and tie themselves to new exclusive service contracts.
Brokers and government officials alike acknowledge such problems, but they also point out that most foreign workers navigate the system without incident, many changing jobs when their contracts allow and extending their visas as long as they wish.
According to Roger Hsu of May-God Human Resources in Taichung, brokerage fees are regulated by law and justified by the services they provide, while three-year contracts for new workers protect employers, who often provide training and pay the brokerage fees themselves.
Hsu said problems arose when local brokers cheated or those from home countries persuaded migrants to pay exorbitant visa fees by promising unrealistic earnings.
Hsu's account found support from Taiwan's deputy labour minister Liu Shih-hao, who said that calls to ban private brokerages in favour of government-to-government hiring ignored the fact that countries that did this, like South Korea, had a greater problem with runaways than Taiwan.
By Liu's account, Japan's decision to increase foreign hiring is unlikely to prompt radical change to a system that, despite lapses, has operated quite effectively given the millions who have come to Taiwan as guest workers since then.
As in the past, policymakers will continue to pursue reforms incrementally in areas such as regulatory compliance and bureaucratic efficiency.
Of course, whatever its failures, Nguyen was not killed by the system. By the same token, inexperience might explain a young police officer panicking in a stressful moment.
Nevertheless, Chen from the International Worker's Association asked rhetorically, "I wonder if he would have been so quick to shoot if Nguyen had been white?"
Racism is the elephant in the room of any conversation about foreign labour in Taiwan, where Southeast Asians are widely stereotyped as dirty, dangerous and obsessed with money.
Tweaking visa requirements is unlikely to change this.