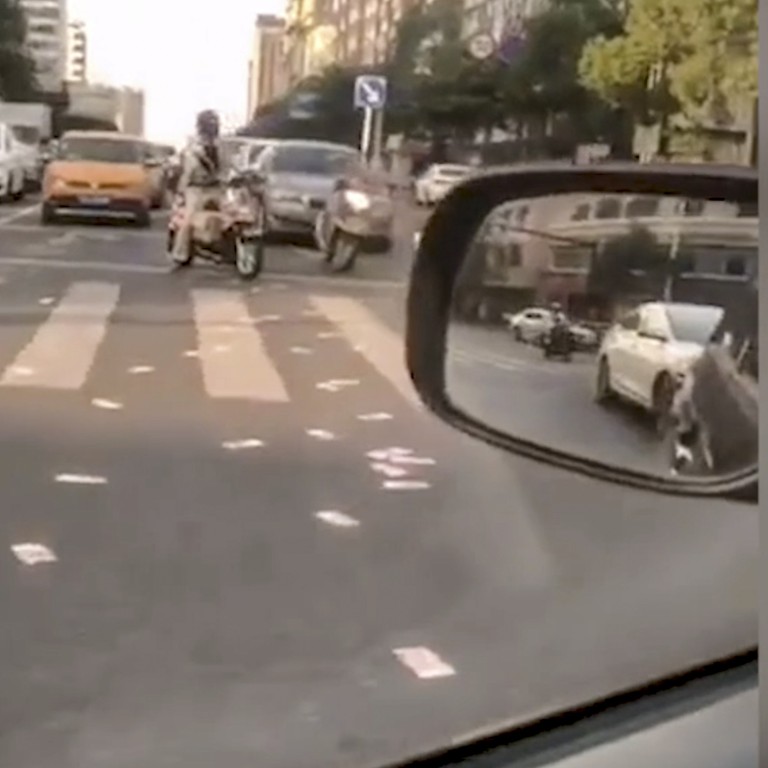 Chinese man who scattered US$14,000 in street after bad day at work pleads for his money back
Police in Fujian ask people who picked up notes to 'be rational and return the money'
Impulse move caused traffic jams as pedestrians ran into road to grab what they could
The man from southeastern China who caused a cash frenzy on the street after he threw more than 100,000 yuan (US$14,052) into the air because he'd had a bad day at work is asking for his money back, authorities said.
Huang, 42, said he acted on impulse after he withdrew cash from a bank in Shishi city, Fujian province, on Monday.
His actions caused a traffic jam and passers-by fell over each other to grab what they could, the municipal police bureau said on Tuesday.
The man, who said he was having trouble at work, now regrets what he did and is hoping he will get the money back, the police statement issued on Weibo, China's Twitter-like microblogging platform, said.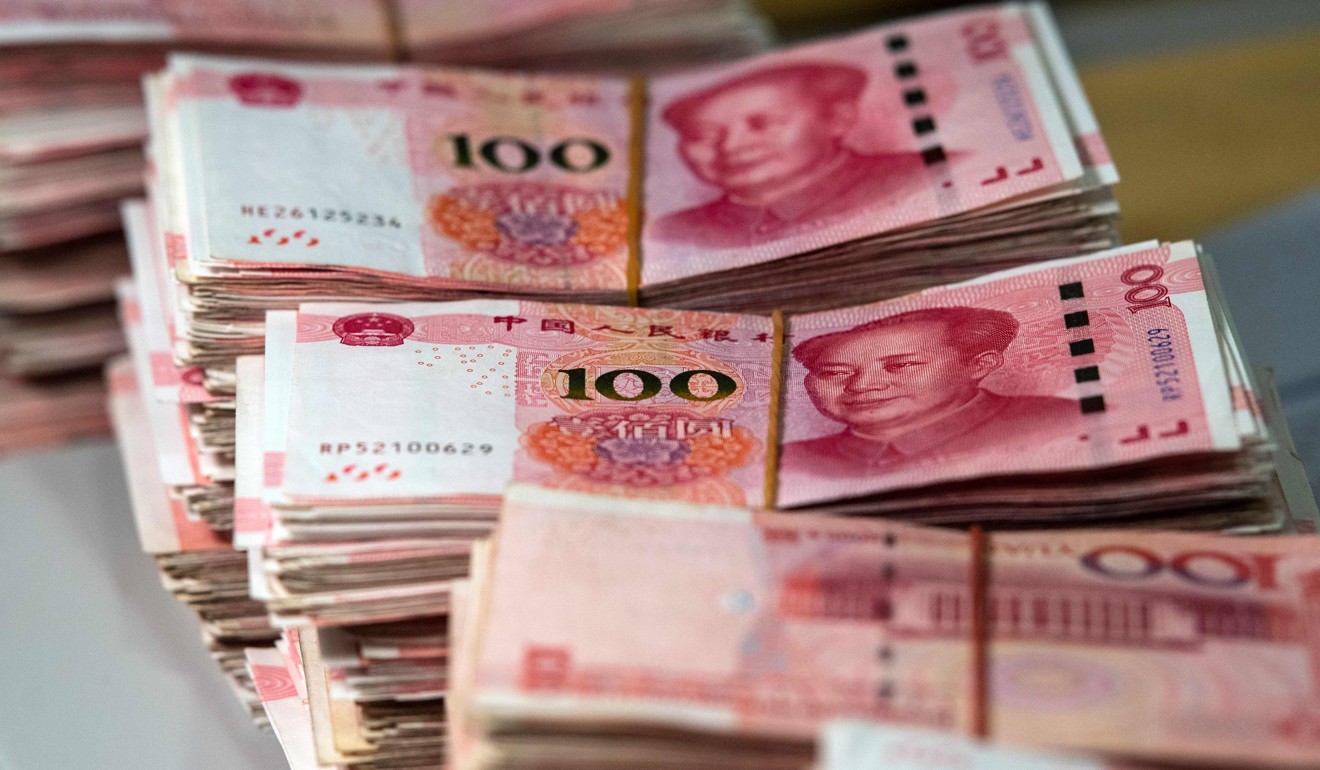 Officers criticised Huang for his "inappropriate behaviour" and urged those who picked up the cash to take it to the police.
A video clip shared on Weibo on Tuesday showed motorists pulling up sharply in the street to pick 100 yuan banknotes off the road.
In another video, pedestrians were seen rushing into the middle of the road to join in the frenzy.
Some of the money had been returned by Tuesday evening, the Shishi police Weibo account said.
"Huang is from an ordinary family and not rich at all. A sudden impulse has caused big trouble for himself and his family. Please be rational and return the money," it said.
On December 24, 2014, Hong Kong Police Force appealed to the public for help after a G4S Hong Kong van carrying HK$525 million (US$66.9 million) crashed on a main road near Wan Chai district, causing major traffic jams as motorists abandoned their cars to collect notes.
While armed police were quickly on the scene and closed off two lanes of the road, witnesses reported money being taken. One office worker said she saw a "regular Hong Kong lady" walking briskly away from the scene with 10 bricks of notes.
In March 2017, a woman threw away more than 16,000 yuan (US$2,250) in cash at a busy crossing in southwestern Chongqing municipality, but passers-by simply looked on instead of scrambling to pick up the money, the Chongqing Morning Post reported.
Police collected the bills quickly and found the owner. She said she threw the money because she was "in a bad mood".
This article appeared in the South China Morning Post print edition as: Man who threw cash into air has second thoughts