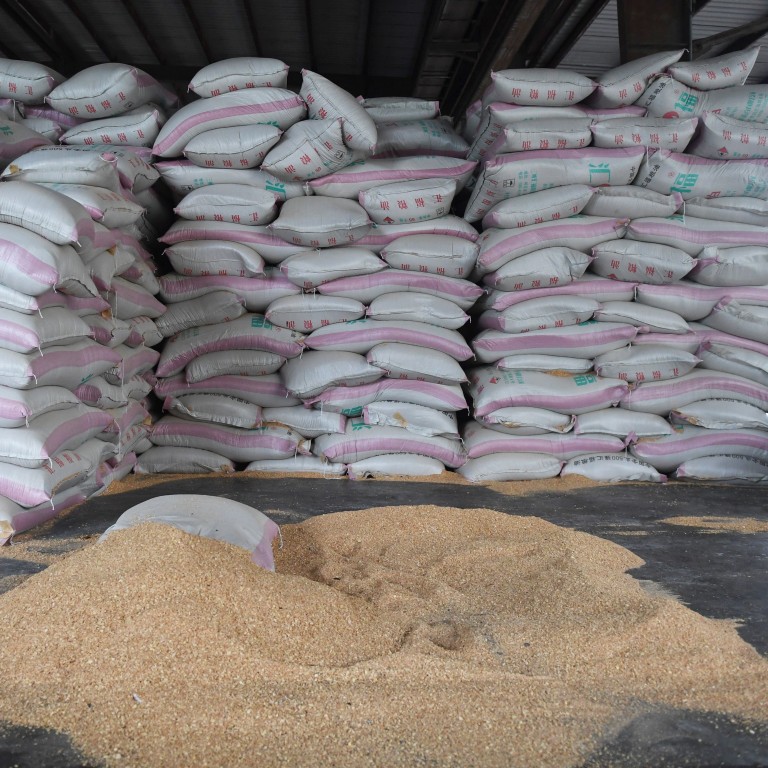 China 'must ensure its own food security', but soybean imports to continue
The country must fill its rice bowl with more of its own food, researchers say in a national white paper
Such a move would disappoint overseas producers hoping that Beijing will increase imports to meet the country's demand
China must rely on its own resources to ensure its food supplies, officials said in a white paper released on Monday, dimming hopes among overseas producers that Beijing will expand imports to meet domestic demand.
Unveiling the document in Beijing, Zhang Wufeng, head of the National Food and Strategic Reserves Administration, said China's food security was "the best in history", citing the country's high levels of food production and reserves, and its stable food prices.
"We must hold the rice bowl firmly in our hands, and fill it with even more Chinese food," said Zhang, who is also a member of the National Development and Reform Commission's (NDRC) Communist Party leadership group.
He said grain output was expected to reach about 780 million tonnes in 2019 – for the fifth year in a row.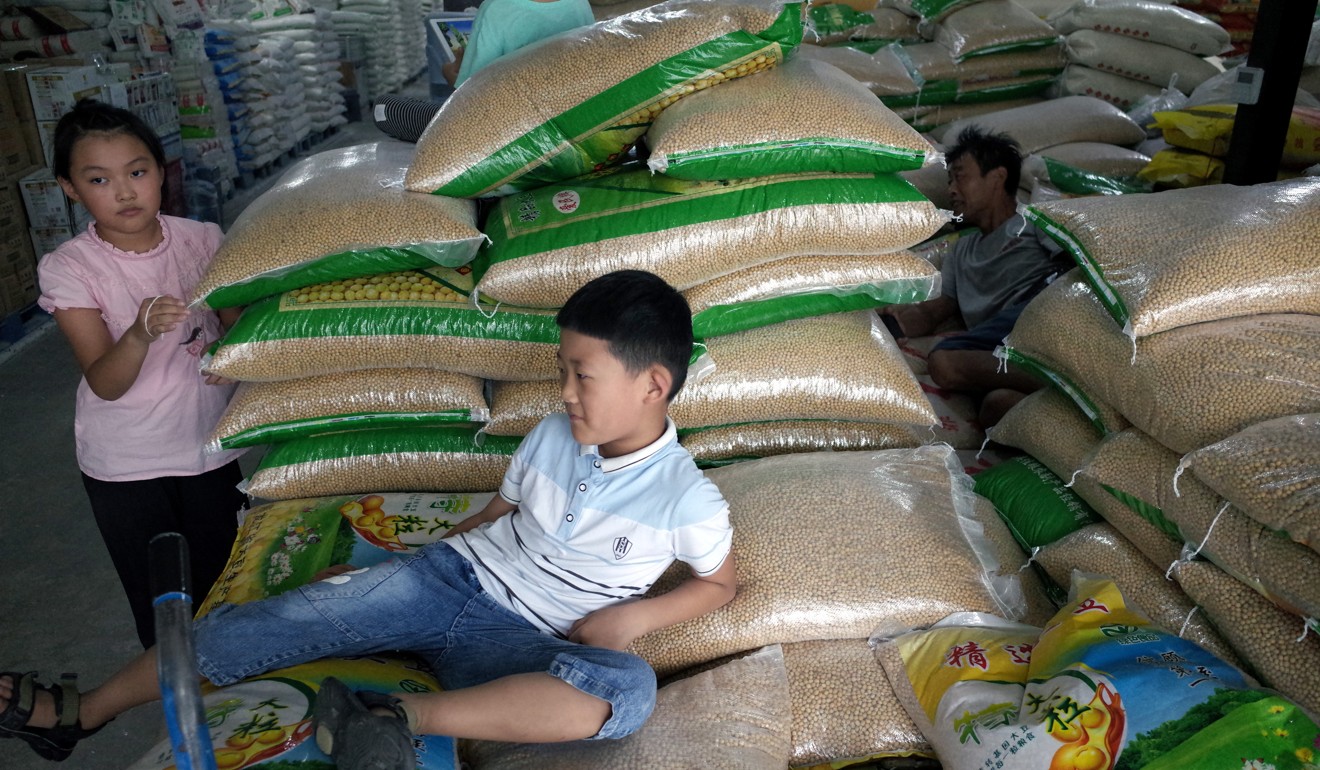 But the white paper said that grain output and demand would remain "closely aligned", meaning there would be little excess production.
"Looking to the future, China has the conditions, capabilities and confidence to enhance food security relying on its own efforts," the document said.
The white paper outlined a series of measures to better protect supplies of staples, including soybeans, which China has traditionally bought from major suppliers on the world market such as the United States and Brazil.
NDRC deputy secretary general Su Wei said China would continue to import the crop to "manage a shortage in varieties".
Most of China's soybean production is for domestic consumption in soy-based foods for human consumption, while imports are crushed into animal feed to fuel the country's growing demand for meat.
"Of course, we still import some food products like soybeans, which everyone is paying attention to," Su said.
According to the white paper, soybeans accounted for 75.4 per cent of China's food imports between 2001 and 2015, while imports of rice and wheat were less than 6 per cent. China imported more than 88 million tonnes of soybeans in 2018, the paper said.
Soybeans were China's single biggest agricultural import from the US before the trade war between the two countries broke out more than a year ago.
After negotiators from the two countries ended a new round of trade talks in Washington on Friday, US President Donald Trump said China would buy up to US$50 billion in agricultural products from the US. On Sunday, Trump tweeted that China had already begun to make the purchases, but did not give details.
Tommy Wu, senior economist at Oxford Economics in Hong Kong, said soybeans were still a major bargaining chip in the drawn-out US-China trade war.
"The reduction in soybean purchases hurt US farmers, and strikes at the heart of states supporting Trump," Wu said.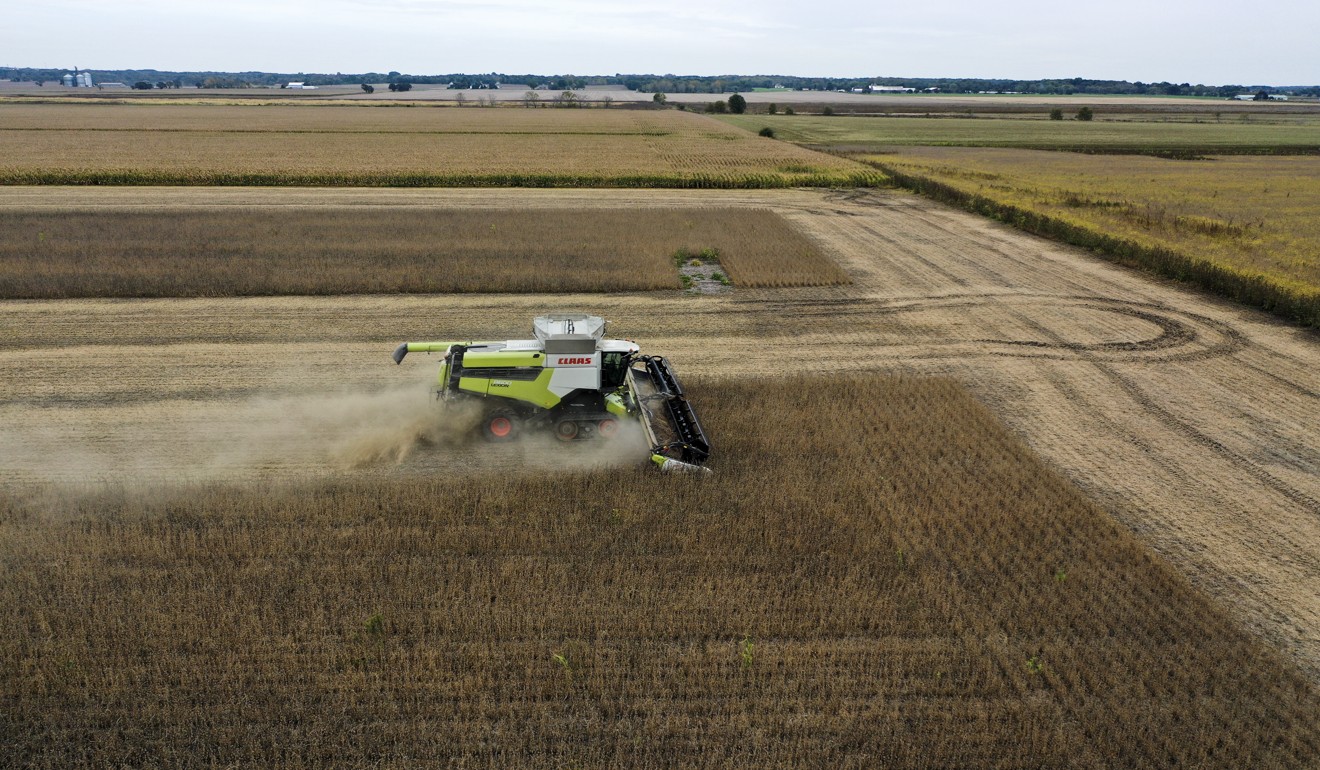 E. Wayne Johnson, from Enable AgTech Consulting in Beijing, said it was natural for China to emphasise self-sufficiency to ensure food security.
"Food security is of paramount importance for every nation. Reliance on imports for the staple components of the food supply is a shaky foundation in terms of food security," Johnson said.
"The most effective barrier to the real threat posed by security-damaging imports is a vibrant and efficient staple food production system."
China was forced to expand pork imports this year after domestic production was hit by outbreaks of African swine fever.
This article appeared in the South China Morning Post print edition as: China 'must ensure its own food security'