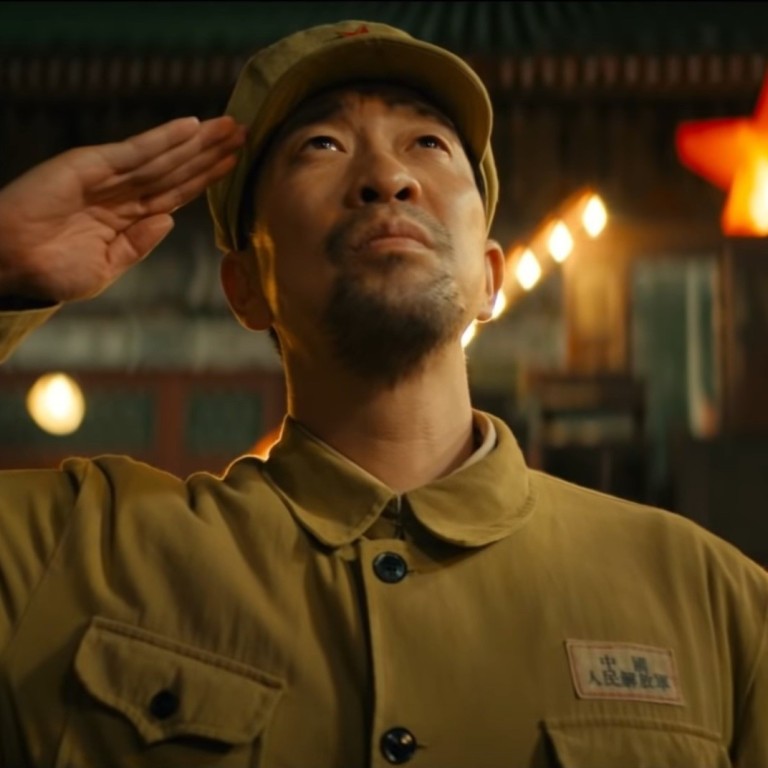 'I love my homeland': Canadian school under fire after screening trailers for patriotic Chinese film 'My People, My Country' to Mandarin pupils
Students of Steveston-London Secondary School in Richmond, the world's most Chinese city outside Asia, were asked how the film made them feel good
Critics of the assignment accused the public school of 'brainwashing' pupils with Chinese 'propaganda'
A Canadian public high school is under fire after showing Mandarin students trailers for the patriotic Chinese film My People, My Country, decried by some critics as propaganda, then asking them how it made them feel good in an assignment headed "I love my homeland".
Steveston-London Secondary School in Richmond – the Vancouver satellite that is the most ethnically Chinese city in the world outside Asia – was accused of "brainwashing" students by complainants on social media, who posted a list of "reflection questions" that the teacher asked students to answer in a film review.
Question one was: "How did this movie make you feel? What words or phrases in the movie made you feel good?"
The questionnaire said reviews were due "next Thursday, October 24", suggesting the assignment was given last week.
But David Sadler, director of communications at the Richmond School District, said Thursday that the assignment had now been cancelled, and that "the students were not assigned or encouraged to watch the movie."
Three classes of Year 10-12 Mandarin students were instead shown trailers for the movie at SLSS, Sadler said. SLSS is a public school where the language is an elective subject.
"A teacher made a decision to present the trailers to students, with the intent to engage students in an informal and open discussion to 'analyse personal, shared, and others' experiences, perspectives, and worldviews through a cultural lens', as contemplated in the provincial curriculum," he said.
Sadler confirmed the authenticity of the "reflection questions", saying they were a "template" and "not developed specifically for these trailers".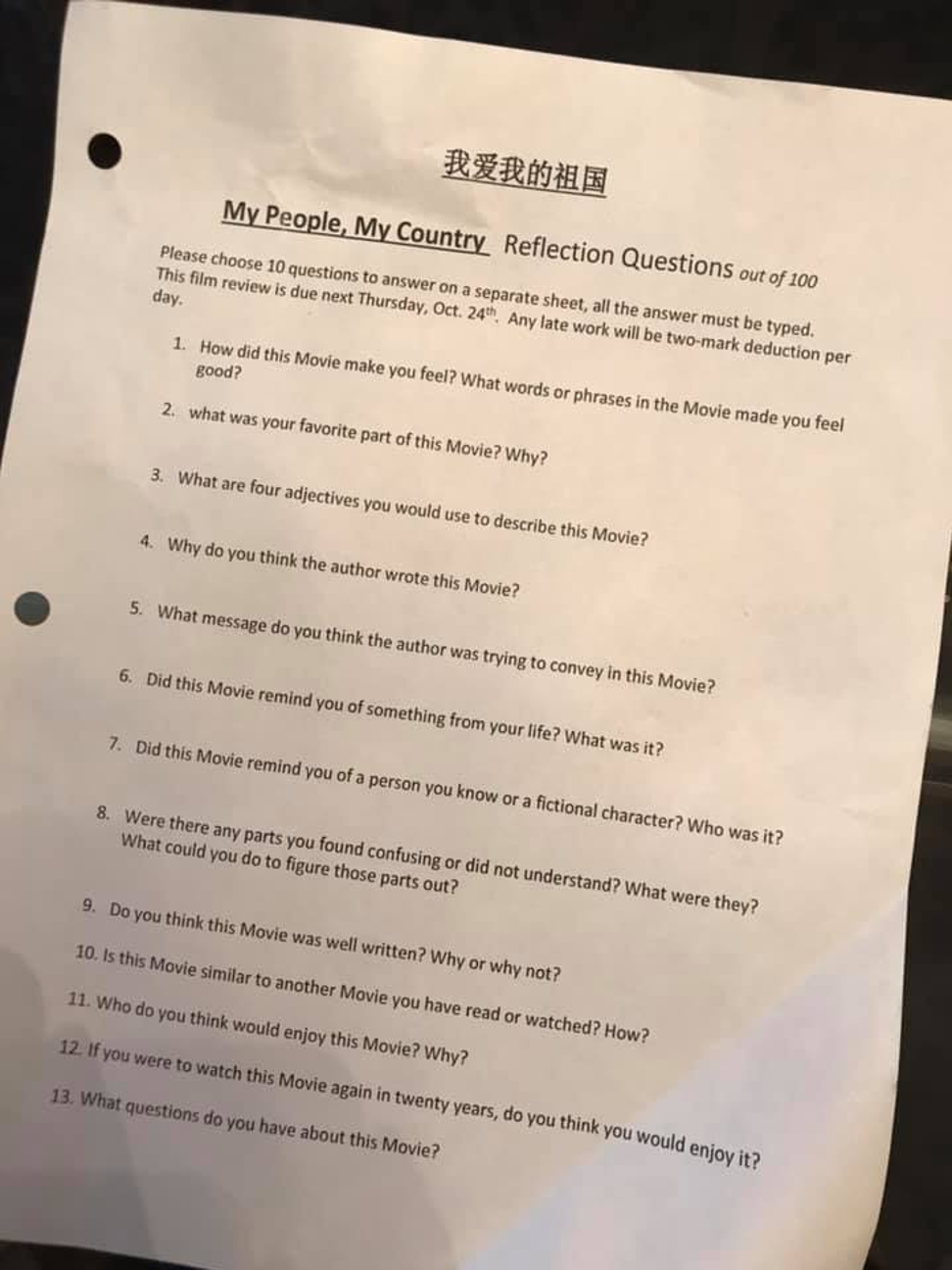 However, the questionnaire was headed in Chinese "I love my homeland", in contrast to the film's actual name in Chinese, which translates as "me and my homeland".
Administrators of the Canada Hongkonger Facebook group, which has more than 8,000 members, had posted a thread criticising the assignment as "brainwashing … discrimination and political propaganda", drawing hundreds of mostly negative comments about the project. It was widely shared on other social media platforms.
"My concern regarding this situation, is that a politically driven film is being shown in a classroom within the education system," said a member of the group who is an alumnus of SLSS.
The former student, who asked not to be identified, citing concern for relatives in Hong Kong, told the South China Morning Post that he questioned "the motive and reasoning for the teacher" who assigned the project.
"[It] only adds to the tension within the Chinese community in and out of the school," he said. "With what is happening over in Hong Kong already creating an us vs them mentality globally, this does not help to provide a safe learning environment for the students."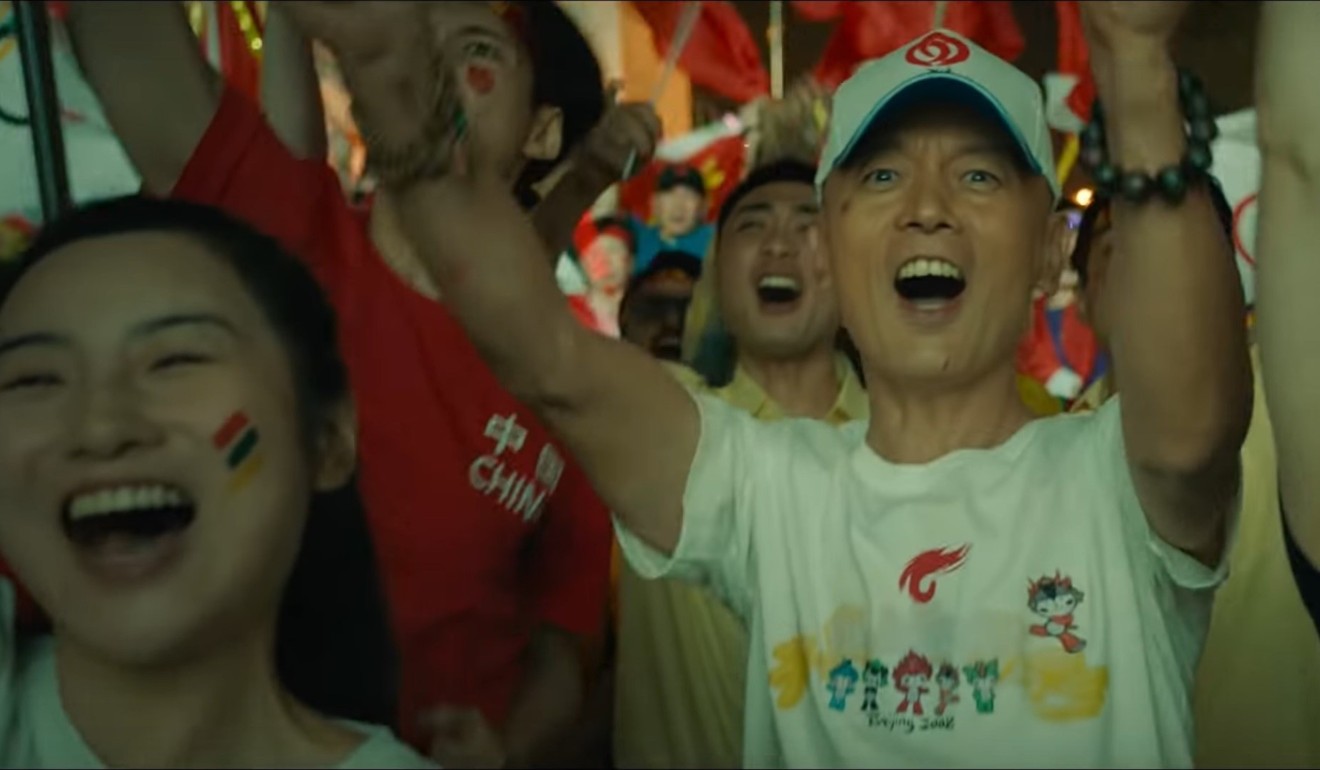 My People, My Country
has been a box-office hit in mainland China. Released to celebrate the
70th anniversary
of the founding of the People's Republic, the movie consists of seven stories by different directors recounting key events since October 1, 1949, including the detonation of China's first atomic bomb and the 1997 handover of Hong Kong.
The
Post
's
review
called it a "jingoistic anthology", while the
Hollywood Reporter
called it a "propaganda vehicle". Chinese news agency Xinhua said the film was "aiming to awaken the shared memories of Chinese people around the world".
Students of SLSS had been told to choose 10 questions to answer after watching the trailers for My People, My Country; online postings showed the first sheet of the questionnaire, which had 13 questions.
These included "What message do you think the author was trying to convey in this movie?", and "Did this movie remind you of something from your life?"
As of Monday, My People, My Country had a worldwide box-office take of US$391 million, mostly in mainland China. North American takings were US$2.3 million. It is playing in at least four cinemas in the Vancouver region, among 41 in North America.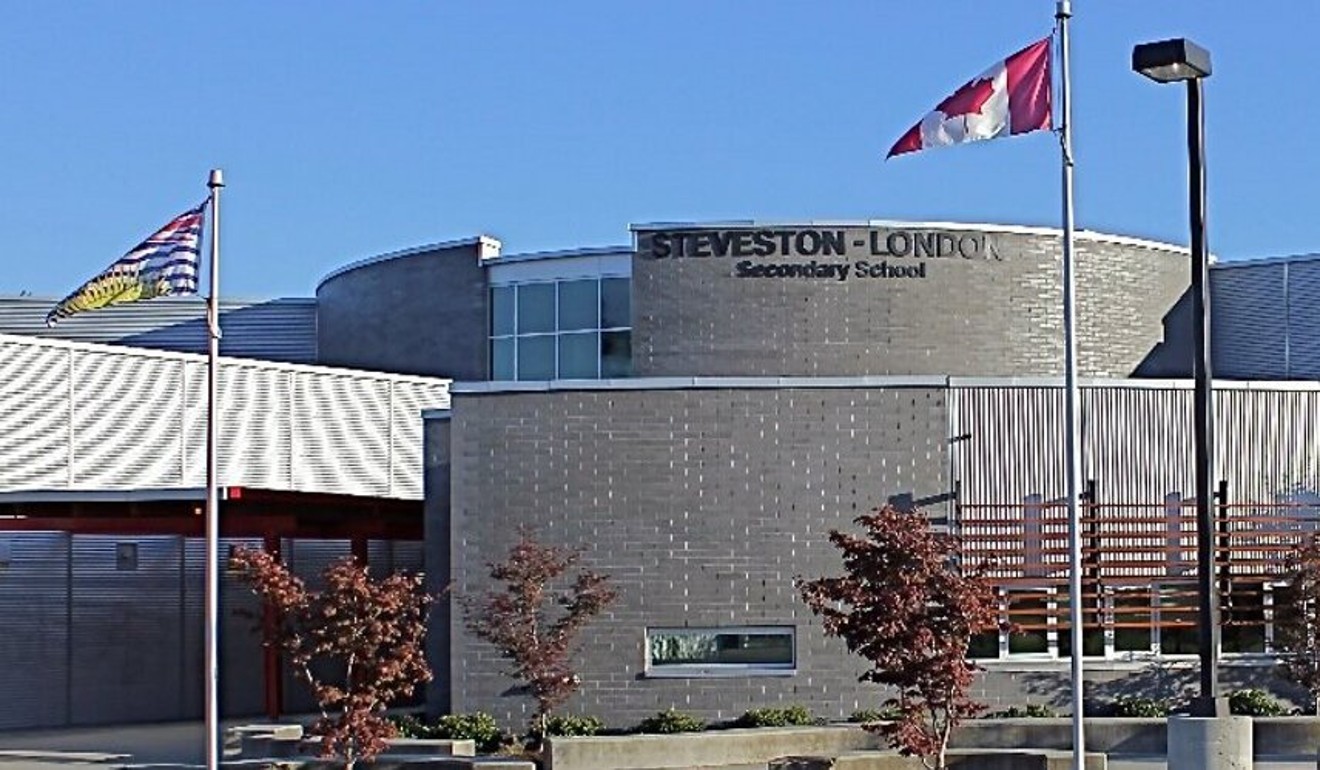 SCMP reviewer James Marsh gave the film 2.5 stars out of five. "[With] a running time of 155 minutes, it's likely that only the most dedicated of patriots will still be paying attention when the film's climactic montage of military might comes around," he wrote.
However, Xinhua reported that My People, My Country was "the top-scoring film in terms of audience satisfaction among all domestic [Chinese] films ever surveyed", according to the China Film Archive.
Richmond, a city of 198,000, has attracted waves of immigration from Hong Kong and mainland China. The city is 54 per cent ethnically Chinese, with Hong Kong immigrants making up 12 per cent of the population, and mainland immigrants 22 per cent.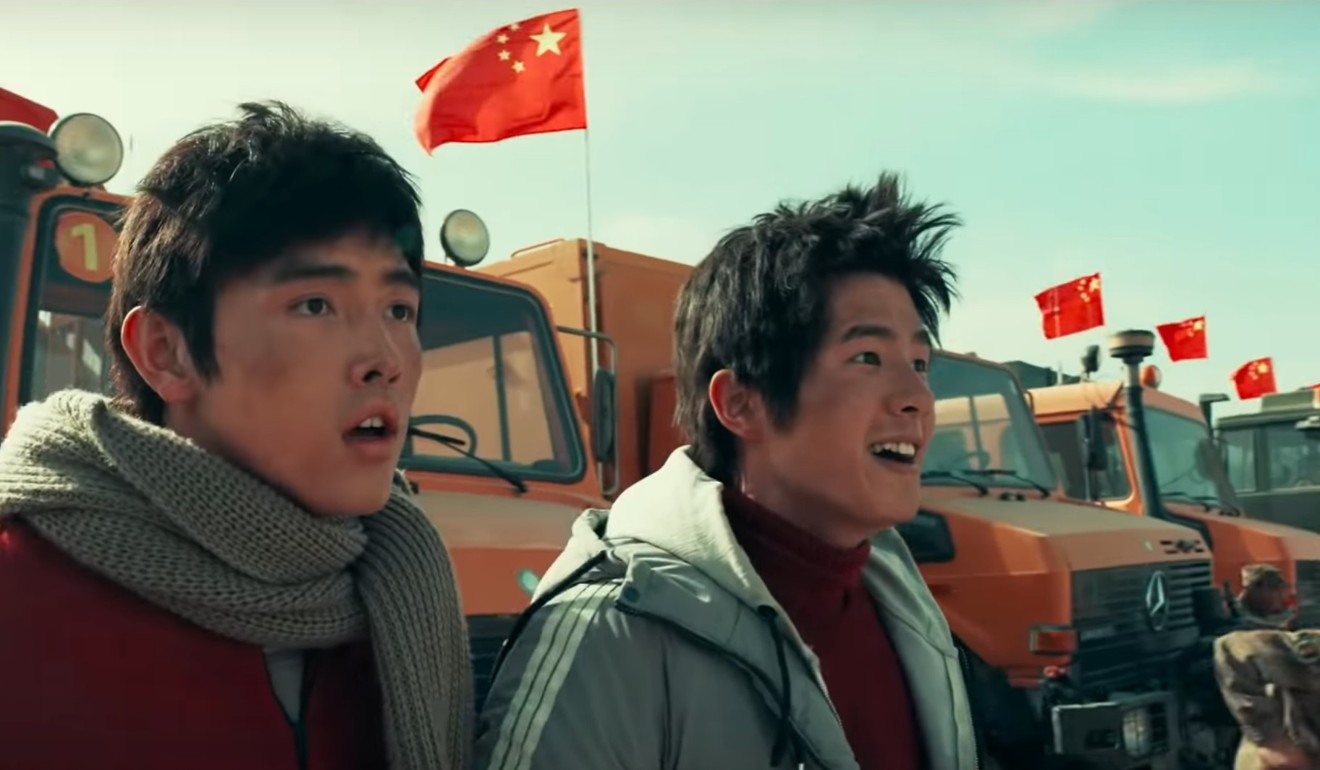 Cantonese speakers make up about 27 per cent of the city, compared with 30 per cent who speak Mandarin.
Richmond has recently been the scene of tensions between various Chinese communities, amid demonstrations in support of the Hong Kong protest movement, and smaller counterprotests.
This article appeared in the South China Morning Post print edition as: Canada school criticised over Chinese patriotic film