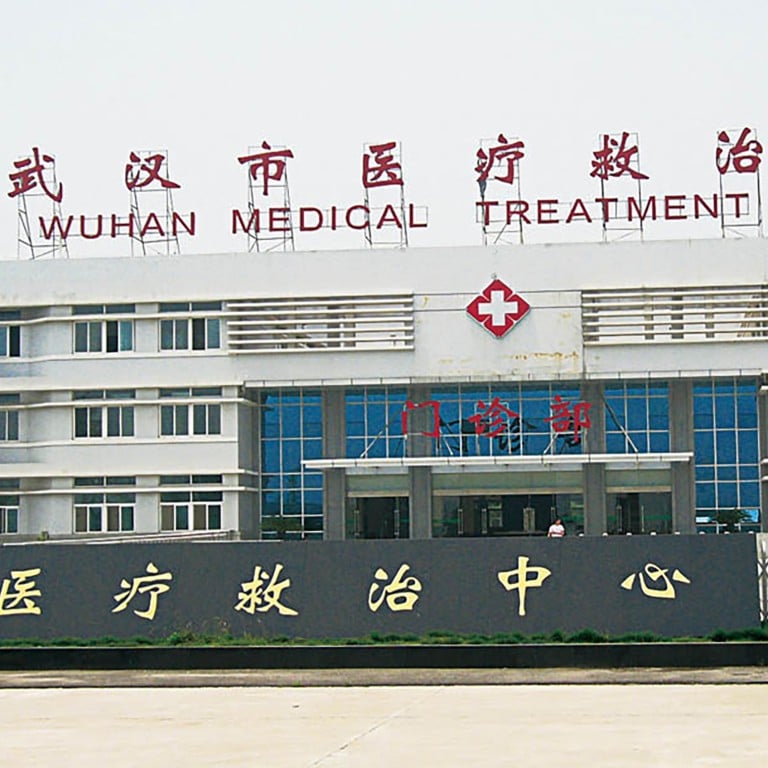 China pneumonia outbreak raises spectre of Sars as number infected jumps to 44
All those with the mystery illness in Wuhan are under quarantine, health authorities say, with a further 121 people under medical observation
The virus could be a new strain and take longer to identify, experts say
Chinese
health
authorities should be on high alert for a possible new strain of pneumonia and learn from 2002's deadly Sars epidemic, medical experts said after cases of a mystery outbreak almost doubled in three days.
The authorities in Wuhan, central China, said 44 people had been admitted to hospital with the unidentified virus, up from the 27
reported on Tuesday
. Eleven of them were in a serious condition, while a further 121 people who had been in close contact with the infected patients had been placed under medical observation. No deaths have been reported.
Wuhan Municipal Health Commission said that the origin of the viral pneumonia outbreak remained unknown. It said investigations had so far ruled out common flu, avian flu, adenovirus infection and other common respiratory diseases. Further laboratory tests and investigations were under way.
The commission added that there was no proof of human-to-human transmission, nor had any medical staff contracted the illness.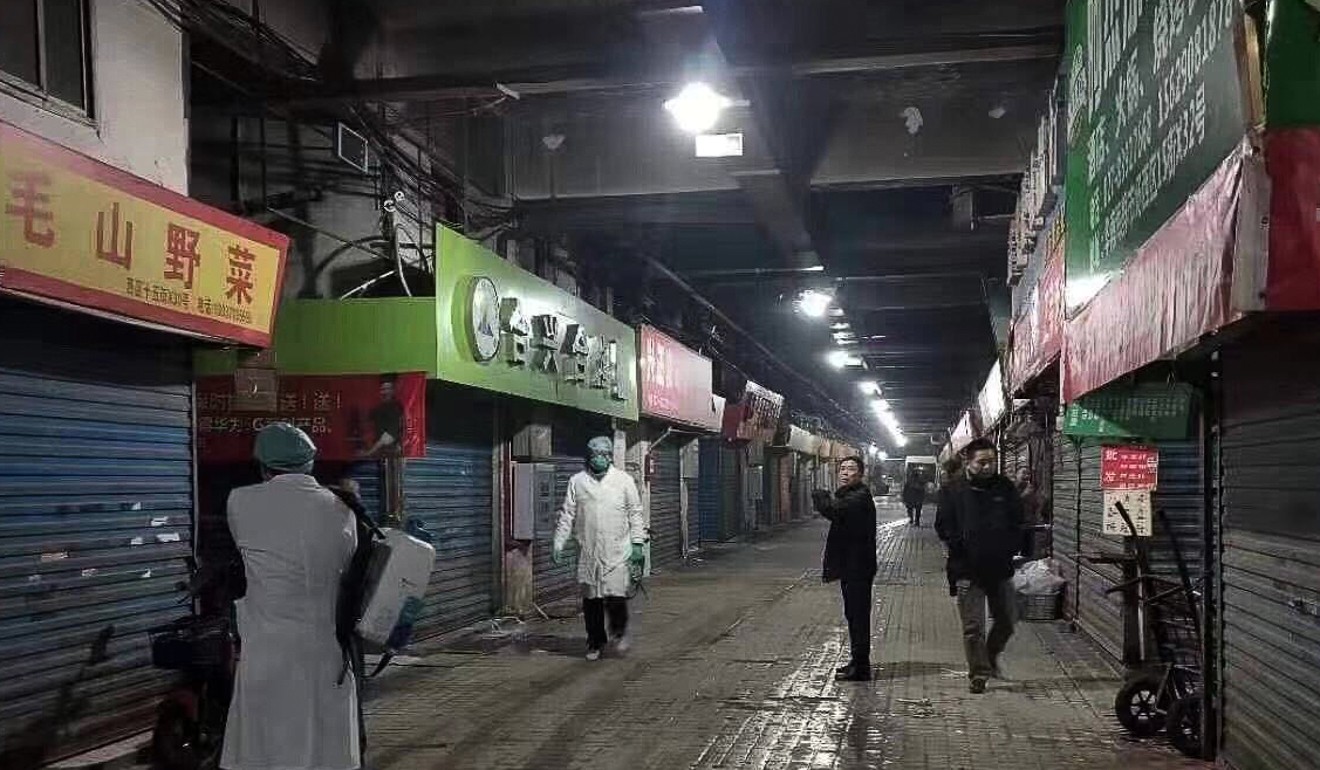 It came as Hong Kong Hospital Authority said on Friday that two female patients admitted to hospital after recently visiting Wuhan had been confirmed as having influenza, not the unidentified virus. In response to the Wuhan outbreak, airports in Hong Kong, Singapore and Taiwan had tightened fever surveillance of arriving passengers.
Emily Chan Ying-yang, a medical professor at the Chinese University of Hong Kong and a visiting professor at Oxford University, said the sudden rise in cases in Wuhan was "not alarming" but raised concerns that the virus may be a new strain.
It takes less than 24 hours to confirm common types of flu, but rare strains can take longer, Chan said.
"If it were Sars [Severe Acute Respiratory Syndrome], we are experienced in managing it," Chan said. "But if it is a new strain, then we should pay attention.
"The scariest thing with Sars is its fatality rate, and that young people died. We don't know whether the serious cases in Wuhan are young or old people – that deserves attention."
She said it was important to share information with the public once the virus and cause were identified because large numbers of people would be travelling across China during the Lunar New Year in late January.
Professor Jiang Rongmeng, of Ditan Hospital in Beijing, one of China's top centres for treating infectious diseases, said the rise in infections was probably a consequence of active detection and reporting of unexplained pneumonia cases.
"No apparent human-to-human transmission has been detected so far, otherwise there would have been a community outbreak with more infections," he said.
Reports so far suggested that the pneumonia could be caused by a rare virus or a previously unknown one, Jiang said, adding that identification may take up to a week.
When the Wuhan health authority first reported the outbreak on Tuesday, it said that most of the patients were stallholders at the city's Huanan Seafood Wholesale Market.
Later reports confirmed that the market sold other live animals including birds and rabbits, prompting comparisons with the Sars virus, which is thought to have jumped from animals to humans. Authorities ordered the closure of the market on Wednesday.
A Wuhan government official who requested anonymity said that his wife, who is a nurse in the infectious disease unit at Wuhan Central Hospital, had been unable to go home because her ward had been under "lockdown" for the past few days.
"My kids and I can still call her on her mobile," he said. "[But] we are very worried for her, although she said all is fine."
Dr Gauden Galea, the World Health Organisation's (WHO's) representative in China, said in a statement on Thursday that the Wuhan municipal health commission had "isolated cases, initiated contact tracing and made further efforts to prevent the spread of disease". A national expert team had been deployed to Wuhan on Tuesday, he said.
"There are many potential causes of this type of illness and further laboratory tests are ongoing to determine the cause of the disease," Galea said. "At this point, Severe Acute Respiratory Syndrome coronavirus is not yet confirmed or excluded as the cause of the outbreak."
The 2002-03 Sars epidemic infected more than 5,300 people and killed 349 in mainland China. In Hong Kong, 1,750 people were infected and 299 died. The Hong Kong government took 10 days to identify the Sars virus in 2003.
According to the WHO, the Sars coronavirus is thought to be an animal virus from an as-yet-uncertain animal reservoir, perhaps bats, that spread to other animals and first infected humans in Guangdong, near Hong Kong, in late 2002.
Hong Kong's leader, Carrie Lam Cheng Yuet-ngor, said on Friday that the city's government had "made necessary arrangements and strengthened prevention measures" in response to the pneumonia cases in Wuhan.
Speaking at an inspection of the West Kowloon Rail Terminus, Lam said the government would announce any cases of infection daily, and urged members of public to take appropriate personal hygiene measures.
On a Cathay Dragon flight into Wuhan on Friday evening, the flight attendants were wearing face masks, and made an announcement warning travellers to stay away from seafood markets and to seek medical attention if they experienced a fever or other symptoms.
Additional reporting by Christy Leung, Josephine Ma, Zhuang Pinghui, Linda Lew and William Zheng
Purchase the China AI Report 2020
brought to you by SCMP Research and enjoy a 20% discount (original price US$400). This 60-page all new intelligence report gives you first-hand insights and analysis into the latest industry developments and intelligence about China AI. Get exclusive access to our webinars for continuous learning, and interact with China AI executives in live Q&A. Offer valid until 31 March 2020.
This article appeared in the South China Morning Post print edition as: fears of a new virus strain as cases rise