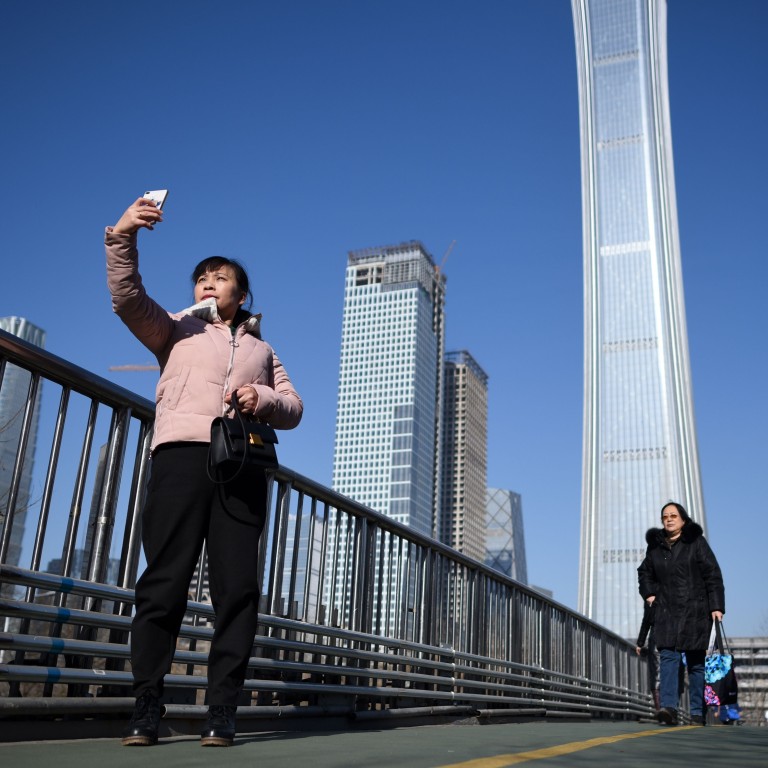 Beijing's air quality shows significant improvements as 'war on pollution' targets coal use
The Chinese capital has seen levels of the most harmful particles known as PM2.5 more than halve since the 2013 drive to tackle the problem started
While there is still work to be done, controls on coal burning and vehicle emissions are seen as key to rapid turnaround
Beijing's air quality has improved significantly since the start of the "war on pollution" seven years ago, according to official figures.
In 2019, the capital's average concentration of PM2.5 – the most harmful small particles and a key indicator of air pollution – fell to their lowest levels since its integrated air quality monitoring network started operating in 2013.
The 2019 average concentration of 42 micrograms per cubic metre was 53 per cent lower than the 2013 figure of 89.5, according to the municipal ecology and environment bureau.
The average concentration of PM10 particles and nitrogen dioxide were 68 and 37 micrograms per cubic metre, both in line with national targets.
Although some pollution levels still far exceed international recommendations, the Chinese capital's rapid progress has been hailed by the United Nations as an example of how quickly things can be turned around.
Joyce Msuya, the deputy executive director of the UN's environment programme, wrote in a report in March last year that "no other city or region on the planet has achieved such a feat", which she said was the result of "an enormous investment of time, resources and political will".
The UN report, based on pollution data from 1998 to 2017, concluded that the controls on coal-fired boilers, the use of cleaner fuels in residential sectors and better controls on industry were the three most important measures.
Ma Jun, director of the Beijing-based non-governmental organisation, the Institute of Public and Environmental Affairs, said the improvement was the result of policies such as controls on coal combustion, vehicle emission controls, coordination with surrounding areas and better data transparency.
China started its "war on pollution" in 2013, with President Xi Jinping identifying it as one of the country's three biggest challenges in 2017.
Since the start of the anti-pollution campaign, the Beijing municipal authorities have closed all coal-fired plants and encouraged residents to stop using coal-fired boilers in favour of natural gas and electricity in winter.
Although that policy faced a challenge in the winter of 2017-18 when gas shortages left residents across many cities in northern China without heating, the amount of coal burned in the capital itself has declined significantly from a peak of about 30 million tonnes in 2005 to 4 million in 2018, according to the environment bureau in Beijing.
This has also resulted in the concentration of sulphur dioxide in the atmosphere dropping by 85 per cent from 28 microgrammes per cubic metre in 2013 to 4 in 2019.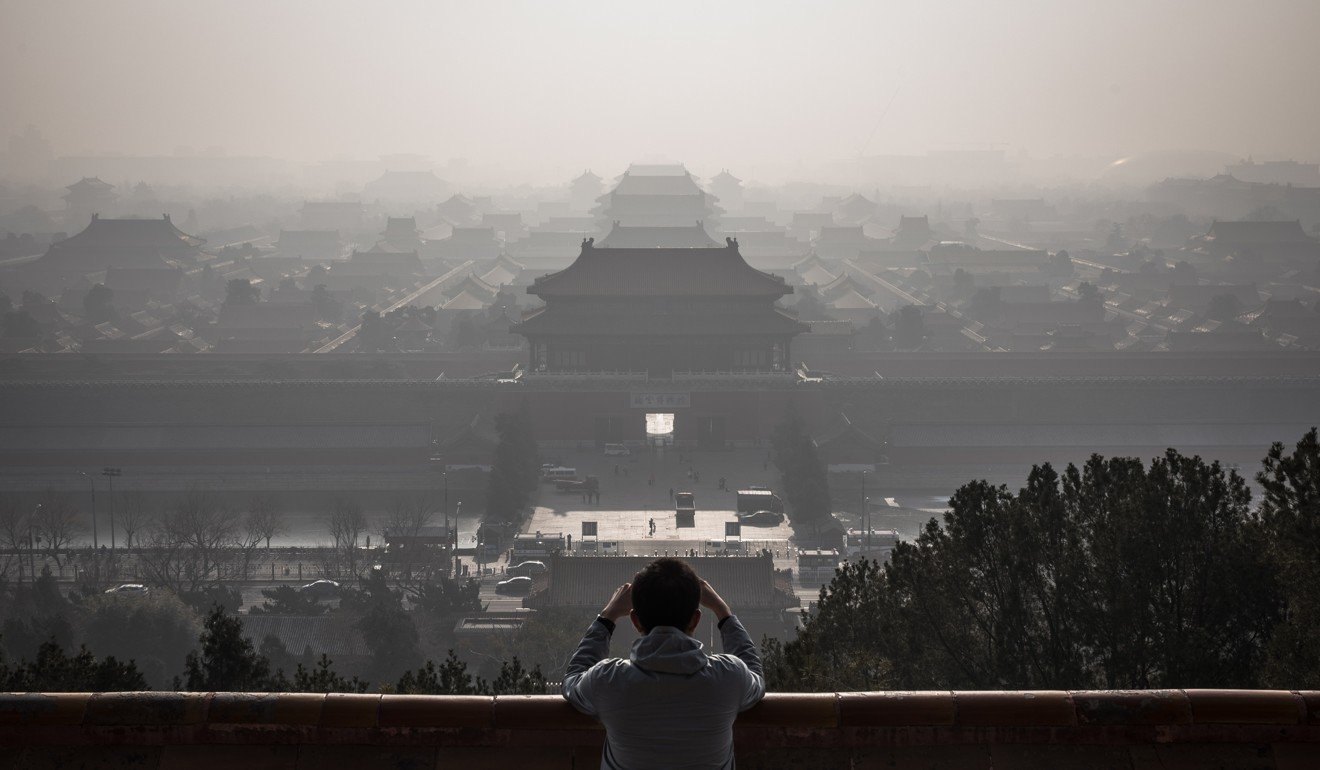 The campaign has also seen pollution levels falling across the country.
According to central government figures, in 2018, the national average concentration of PM2.5 was 39 micrograms per cubic meter, 9.3 per cent lower than the previous year.
Across 338 major cities, the air quality was classified as "good" for 79.3 per cent of the time, just short of the 2020 target of 80 per cent good air quality days.
But despite these successes, there is still a long way to go in tackling the problem.
Last year the concentration of PM2.5 in Beijing – 42 microgrammes per cubic metre – was still above the national air quality standard of 35, and far exceeded the World Health Organisation's recommended figure of 10.
2020 is the final leg of a three-year plan to tackle Xi's three biggest challenges, and Ma said the next step should be to aim to meet national air quality standards and improve the way industry operates.
"There's been a rebound of emissions from energy-intensive companies after last autumn," he said, adding that the trade war and slowing economy had seen officials loosening controls.
"So China needs to optimise its energy structure and industry structure to really achieve the green transformation," he said.
However, he said the fight against air pollution had made much more progress than efforts to tackle soil and water pollution.
"The next question is how to set higher standards and improve the quality of the environment in an innovative way," he said.
Purchase the China AI Report 2020
brought to you by SCMP Research and enjoy a 20% discount (original price US$400). This 60-page all new intelligence report gives you first-hand insights and analysis into the latest industry developments and intelligence about China AI. Get exclusive access to our webinars for continuous learning, and interact with China AI executives in live Q&A. Offer valid until 31 March 2020.
This article appeared in the South China Morning Post print edition as: Beijing's air much cleaner since 'war on pollution' began