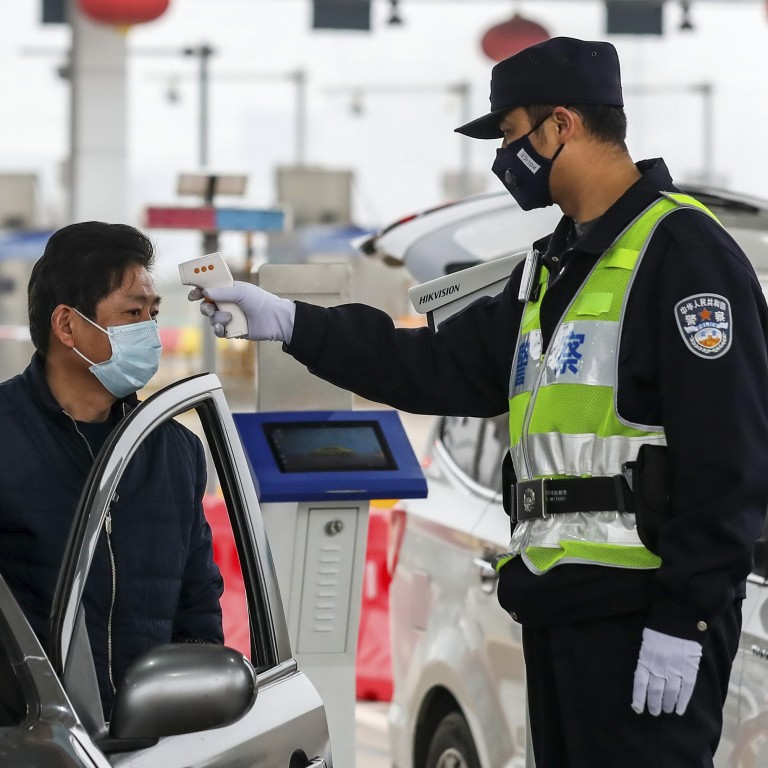 'Don't panic' universities advise students in China coronavirus lockdown
Hundreds of international students remain on Wuhan's campuses as the city struggles to contain the deadly virus
Most are staying in their dorms and waiting for news but rumours of food shortages on campus are 'untrue'
For Wuhan's several thousand international students, the Lunar New Year is tense, despite one university telling them: "Please don't panic."
While most have returned to their home countries for the break, those left on Wuhan's empty university campuses – estimated to number in the hundreds – have shut themselves in their bedrooms where they navigate between the latest rumours and the concerns of their relatives.
Those who had already left the city – in lockdown since Thursday because of China's infectious coronavirus – are weighing up whether to return when classes resume.
Authorities in Wuhan on Thursday cancelled buses, flights and trains in and out of the city as they battled to contain the spread of the deadly virus over the new year holiday this weekend, traditionally a time of mass travel.
Wuhan's population of 11 million includes several thousand foreign students, attracted by generous state scholarships and the strong reputation in science subjects held by several of its universities.
But the grounds of Wuhan University, a sprawling lakeside campus with about 2,000 international students, were already largely deserted after most of them, along with the university's 50,000 Chinese students, headed home at the end of term earlier this month.
All of the international students still in Wuhan spoken to by the South China Morning Post said their universities were doing a good job of keeping them informed and safe, but they also expressed anxiety about being stuck there, far from home, as the number of coronavirus infections steadily increased off-campus.
"Many of us are trying to contact our embassies to receive authentic information about the disease," said one student, who asked not to give his name or nationality because he thought the university would disapprove of him speaking to the media.
"Some of us asked our embassies how they are going to evacuate students from China. Now, we are trying to keep our heads straight and wait for further updates. Going to the shops is difficult – we don't want to become infected.
"There are so many rumours going around," he said, adding that those about a food shortage in campus shops were unfounded.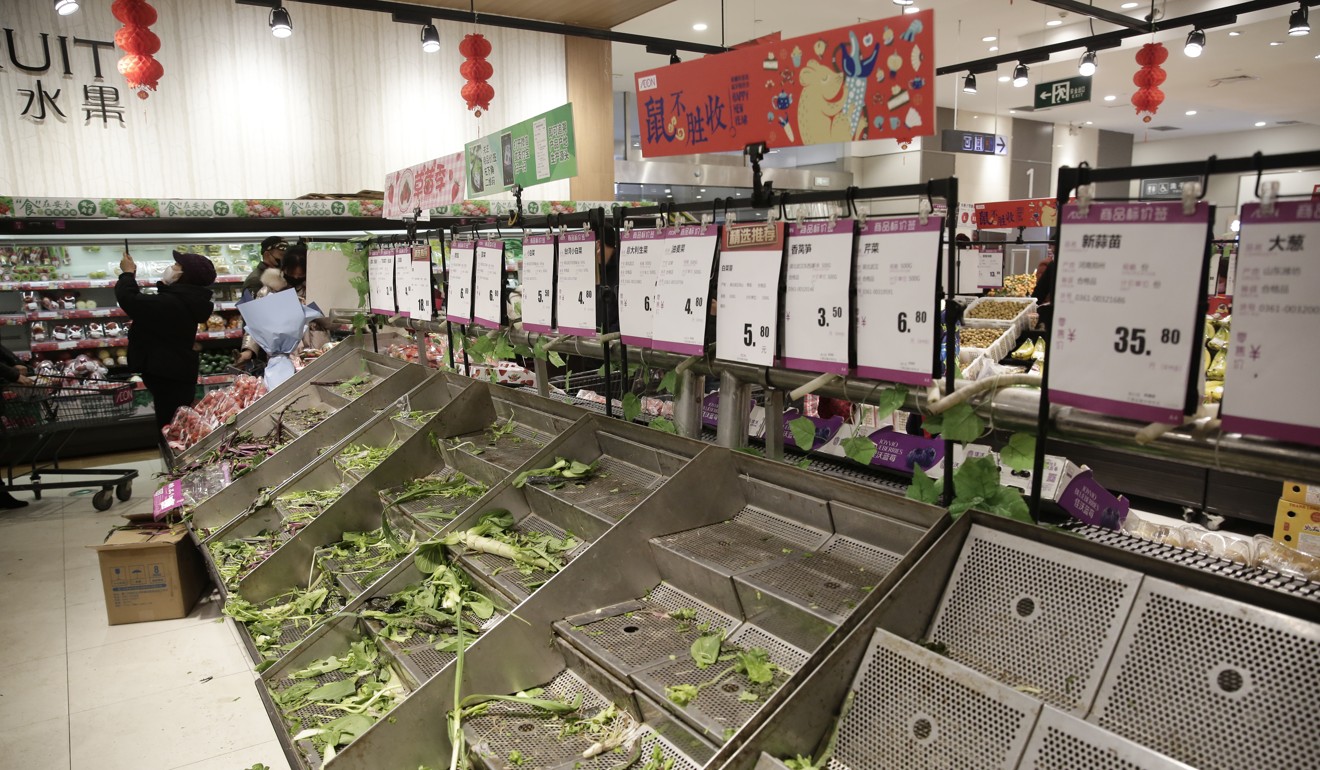 Another Wuhan University international student, who said he had stayed in China for the new year break for the past three years, said it was normal for the campus to be quieter for two weeks while many Wuhan residents and students visited their hometowns. But this year felt different, he said.
"As it's holiday time, [campus] is kind of a ghost town – but it's scarier because of this virus," said the student, who also asked for anonymity for the same reason. "There is literally no one on the road."
Asaduzzaman Akash, a master's degree student from Bangladesh, who had lived in Wuhan for five months, said he had spent the previous three days in his room.
"It feels like I'm in Hiroshima – as though there's been a nuclear bomb," he said. "There are no people outside."
The university's international students office said, in a post on messaging platform WeChat on Friday morning, that it had set up five temperature check sites at entrances to international student housing.
It assured students that it had bought 2,000 surgical masks, 100 bottles of disinfectant and 200 bottles of alcohol to sterilise common areas, as well as 1,000 boxes of banlangen, a traditional Chinese cold medicine. Staff had already been spraying common areas with disinfectant, students said.
"Do not leave without special circumstances, do not go out, do not travel, do not get together for a meal, do not have a party or any other activities," the international students office's notice instructed.
"We have enough supplies. Please don't panic."
Not everyone is panicking. Rana Waqar Aslam, a PhD student from the United Arab Emirates, reported that an off-campus dance club he attended on Wednesday evening was "full of people".
"I will try now not to go outside and avoid places which are too crowded," he said, noting that the school had taken precautions to help students as concerns mounted about the virus, which as of Friday afternoon had infected 878 people and caused 26 deaths.
"Obviously some people are nervous and concerned with the situation but, as far as I'm concerned, I believe in the Chinese health department. They will stop this virus as soon as possible," he said.
At Huazhong Agricultural University, a 25 minute drive from Wuhan University, Shakeel Ur Rehman, a master's student from Pakistan, said the more than 200 international students who had stayed on campus over the break were trying to leave their dorms and laboratories as little as possible.
Most of those who remained were going out only to pick up food to cook back at their dorms with hotplates and microwaves. The school, in addition to providing students with instructions, masks and disinfecting areas, had banned public gatherings, he said.
The measures were probably not changing students' behaviour much, he said, as there was already a "little panic" among those left behind on campus.
"We know there is no vaccine against this epidemic … that's why we prefer to stay in our dorms," Ur Rehman said.
Those who returned home at the start of the month for the winter break, are cautiously watching the situation and checking in with friends on campus to figure out whether they should change plane tickets and return for the next semester later than expected.
One Wuhan University master's student who returned home to Europe for the break said she was "not thinking about going back to Wuhan next month", but would watch the situation closely, while another student from Asia said she had "no exact time" that she would return, after the school delayed next semester's registration for international students by two weeks.
"I was planning on going back on February 10, but the school delayed the registration time until [the start of] March," the Wuhan University student said.
"We're all waiting for the announcement from the school or a higher authority, and checking the news every day," she said.
"My friends and family are worried [if] I should go back."
Purchase the China AI Report 2020
brought to you by SCMP Research and enjoy a 20% discount (original price US$400). This 60-page all new intelligence report gives you first-hand insights and analysis into the latest industry developments and intelligence about China AI. Get exclusive access to our webinars for continuous learning, and interact with China AI executives in live Q&A. Offer valid until 31 March 2020.