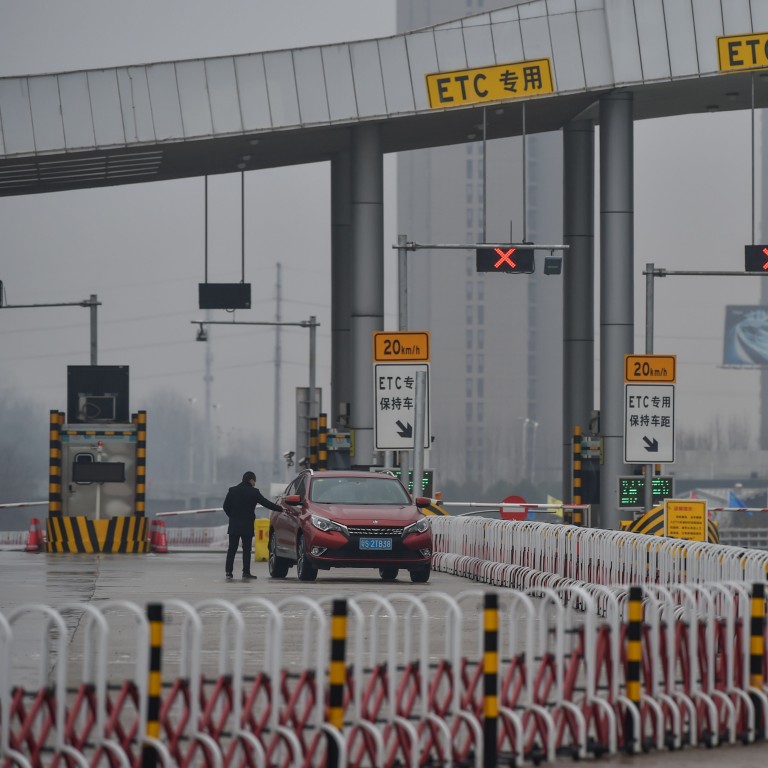 China coronavirus: safe drugs available but questions about effectiveness, Sars expert says as death toll rises to 41 on mainland
More than 1,300 confirmed cases across mainland China
Second temporary hospital to be built in Wuhan, at the heart of the outbreak
Several drugs are ready for use to treat patients in an outbreak of a
novel coronavirus
that has killed 41 people in China, according to a leading specialist.
Zhong, who was a pivotal figure in China's response to the outbreak 17 years ago of
severe acute respiratory syndrome, or Sars
, gave no details of the medications and said early detection and quarantine was still the best preventive method.
"If affected patients are quarantined in time, patient numbers in the latter stage will decline greatly," he was quoted as saying.
On Saturday, as the number of confirmed cases on the mainland surpassed 1,300, Wuhan health authorities said a second temporary hospital, to be known as Leishenshan, would be built in the city within two weeks, creating 1,300 extra beds to treat patients with the coronavirus, Shanghai-based news outlet The Paper reported. Construction is under way on Huoshenshan, the first temporary facility, and is expected to be completed by February 3, with a capacity for 1,000 patients.
Qinghai province in northwest China confirmed its first case of coronavirus on Saturday, leaving the Tibet Autonomous Region is the only remaining major administrative area in the country with no suspected or confirmed cases.
Qinghai – along with Ningxia – also became the latest of 28 administrative regions to activate a top-level public health emergency response to the outbreak, meaning public events, businesses and schools can be suspended and the migrant population quarantined in these areas.
Earlier, state broadcaster CCTV reported that a man infected with the virus in Beijing was discharged after he was given a combination of treatment, including traditional Chinese medicine.
The announcement came as doctor suspected as having the coronavirus died in the central Chinese province of Hubei – marking the first death of a medical professional since the outbreak.
Liang Wudong, a surgeon at Xinhua Hospital in Wuhan, died at 7am at the age of 62, The Paper reported.
Liang was suspected of being infected last week, before he was transferred to Wuhan's Jinyintan Hospital for treatment.
The spread continues
China has reported 1,345 cases of the deadly pneumonia-like virus, with at least 729 in Hubei, the epicentre of the outbreak, according to data released by local governments on Saturday.
Hubei's death toll was 39, with the other two fatalities in the provinces of Hebei and Heilongjiang. About 180 new confirmed cases were reported in Hubei on Friday. In the southern autonomous region of Guangxi, two new confirmed cases were reported. One of the cases – the youngest so far – is a two-year-old girl who travelled from Wuhan to Hechi in Guangxi on January 22.
City in lockdown
Tens of millions of people in Hubei are effectively on lockdown as a travel ban has been imposed on most of the province.
Flights, trains, buses and ferries connecting Wuhan to other cities in Hubei have been suspended. Rail authorities in Wuhan, the hub for several major high-speed rail lines, said operations at 61 stations and more than 400 train services in the province had been suspended until further notice, news site Jiemian reported.
All vehicles – except for those transporting supplies, government-provided free public transport and official vehicles will be banned from Wuhan's downtown areas from Sunday, Communist Party newspaper People's Daily reported. People who do need to travel around the central districts can used vehicles assigned to neighbourhood communities.
Hubei has also tightened restrictions on private vehicles from Wuhan. A notice posted by a petrol station in Chibi, neighbouring Wuhan, said all fuelling stations in the city were now off-limits to vehicles with Wuhan licence plates, on orders of the Chibi municipal government.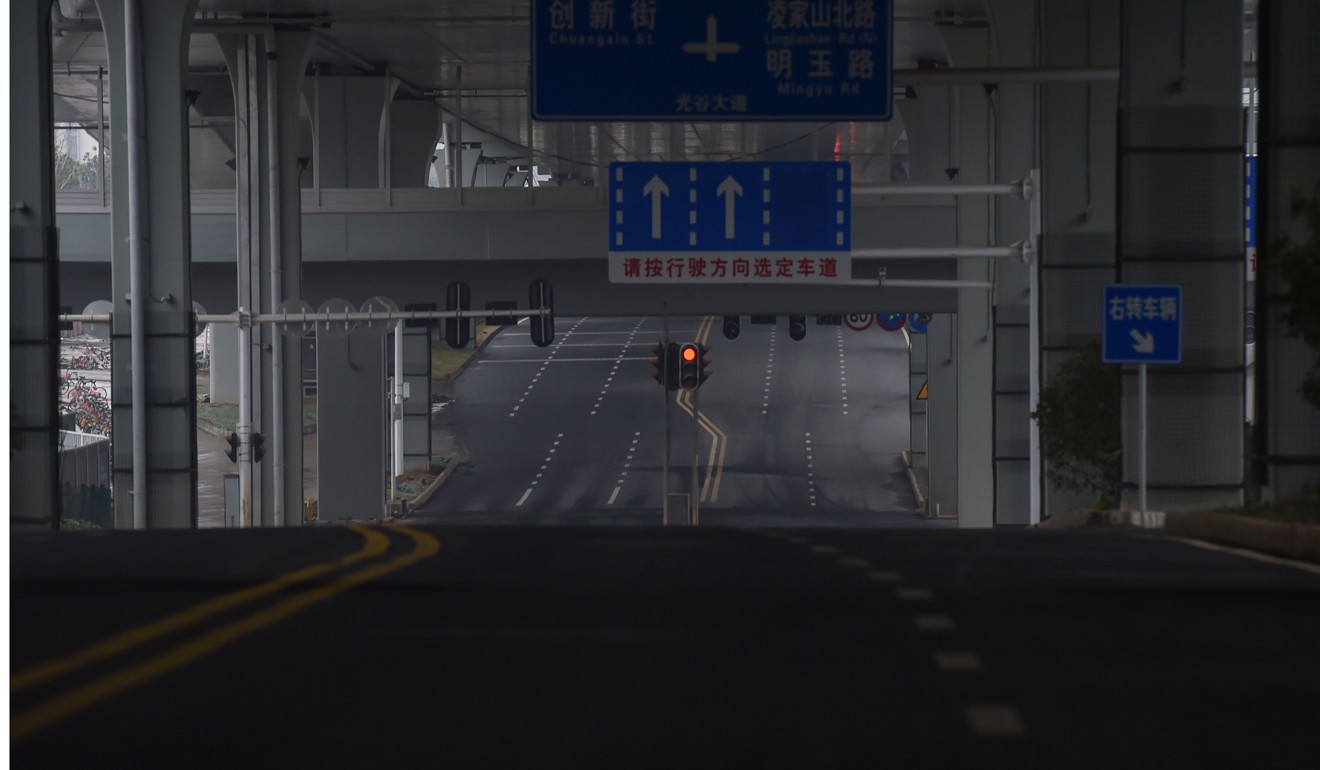 Video footage of people desperately seeking help in Wuhan was widespread on social media. Some nurses and doctors were reported to be suffering emotional breakdowns in hospital consulting rooms while outpatients crowded corridors, with some pictured lying on the floor.
Wuhan's health commission said on Saturday
that 10,000 beds at 24 hospitals
had been set aside to treat patients, with 4,000 in use now and 6,000 more to be in place by the end of the month. More hospitals could be used as needed, it said.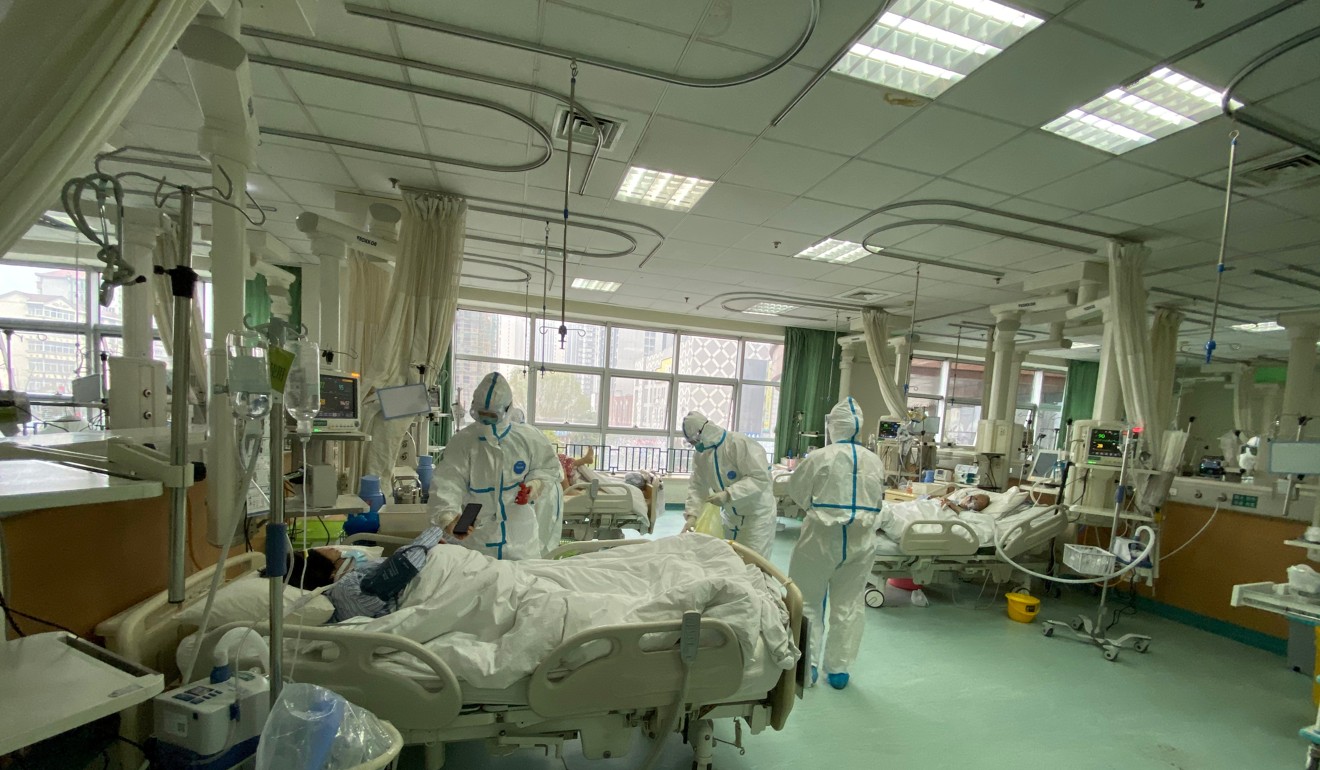 In Shanghai, all cinemas have been shut down over the Lunar New Year holiday. City authorities have also cancelled marriage registrations scheduled for February 2 and asked couples not to join the annual rush for registrations on February 14.
The Chinese Football Association announced on Saturday afternoon that the annual Chinese FA Super Cup, scheduled for February 5 in Suzhou, east China's Jiangsu province, would be postponed until further notice as a preventive measure.
In the national capital, Beijing Distribution Group said that its bookshop chains, including Xinhua Bookstore, China Bookstore and Foreign Language Bookstore, would be closed from Saturday until further notice, according to The Beijing News.
Help pours in
On Friday, China Development Bank granted a 2 billion yuan (US$288.3 million) emergency loan to Wuhan for virus prevention and treatment. A day earlier, China's finance ministry announced an allocation of 1 billion yuan to be used by Hubei authorities to halt the contagion's spread.
The People's Liberation Army has deployed 450 military medical staff – some with experience fighting Ebola and Sars – to Wuhan.
The medical staff – specialists in respiratory health, infectious diseases, hospital infection control and intensive care – would form three teams of 150 people each, and be sent to hospitals with higher numbers of infected patients, state-run news agency Xinhua reported.
Hubei governor Jiang Chaoliang said on Friday that Wuhan must "make every effort" to increase isolation areas and beds.
Additional reporting by Lee Jeong-ho
Purchase the China AI Report 2020
brought to you by SCMP Research and enjoy a 20% discount (original price US$400). This 60-page all new intelligence report gives you first-hand insights and analysis into the latest industry developments and intelligence about China AI. Get exclusive access to our webinars for continuous learning, and interact with China AI executives in live Q&A. Offer valid until 31 March 2020.