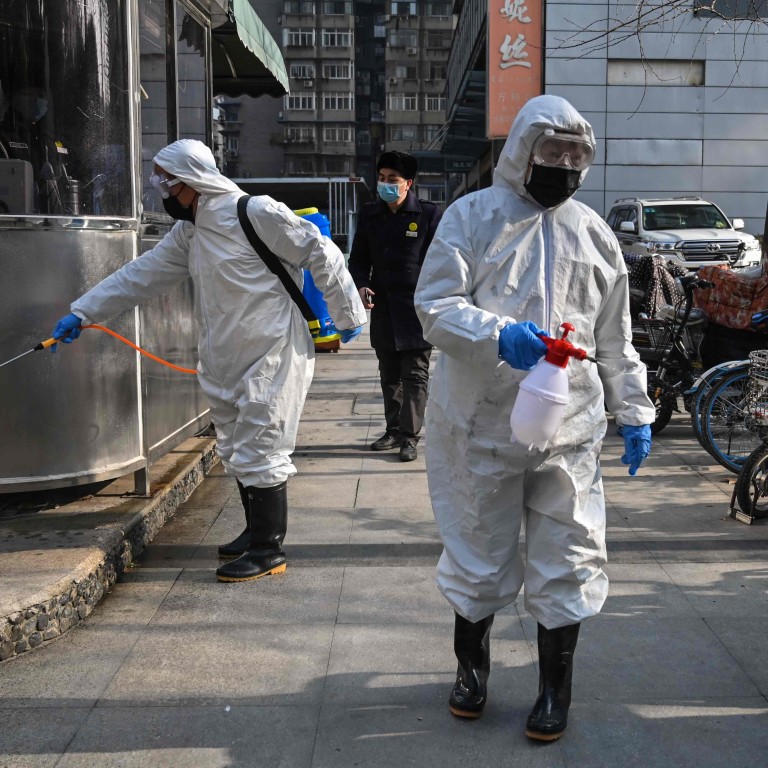 World Health Organisation call to arms against virus needs global response to help China
International community 'should be doing all it can to assist China in its efforts to contain the virus', English academic says
Japanese professor of virology calls on Beijing to share more information with the WHO, such as biological materials and epidemiological information
The
World Health Organisation
's decision to declare the new
coronavirus
a global public health emergency is a call to all nations to try and stop the spread of the pathogen across borders. But doctors said Beijing's handling of the outbreak is unlikely to change because the country has already taken unprecedented measures to contain it.
The UN health agency has yet to issue any advisory against travel to China, as it did during the severe acute respiratory syndrome (Sars) epidemic in 2002-03.
"The global community should be doing all it can to assist China in its efforts to contain the virus. This is an important act of global solidarity to assist China, and is critical in trying to help prevent global spread," said Dr Mark Eccleston-Turner, a lecturer in global health law at Keele University in England.
"What is crucial now, is how governments and aid agencies respond to this declaration – the WHO needs to be given the tools to bring this outbreak under control. This will certainly involve a large increase in financial help from [United Nations] member states, as well as collaborating with other UN agencies."
On Thursday, WHO director general Tedros Adhanom Ghebreyesus declared the outbreak of the novel coronavirus a public health emergency of international concern (PHEIC), citing the potential of the virus – officially known as 2019-nCoV – to spread to countries not prepared to deal with the contagion.
The announcement came as the number of infections continued to rise from the virus that appeared a month ago in the central China city of Wuhan. As of Thursday, the pathogen had infected 9,934 people in mainland China and killed 213, according to the health authorities.
In the rest of the world, 129 cases have been confirmed in 22 other countries and regions, including Italy, France, Japan, Nepal, Canada, Thailand and Germany.
But Tedros said the WHO decision did not represent "a vote of no confidence" in China's ability to control the outbreak.
WHO officials also said drastic international restrictions on trade and travel were not necessary and opposed any move to close borders with China or restrict Chinese travellers' access.
Singapore's decision shows how seriously some countries see the virus threat. China is the island-state's largest trading partner and was the biggest source of tourists by both visitor numbers and spending in the first half of last year.
Hours after the WHO announcement, the US State Department raised its travel advisory for China to its highest level, urging citizens not to travel to China due to the rapid spread of the virus. At the same time, a team from the US Centres for Disease Control will travel to China to assist with studying the outbreak, according to media reports in the US.
China's National Health Commission on Friday said the country had taken the strictest control and prevention measures and called for understanding and joint efforts by the global community.
Beijing has issued travel restrictions that amount to entire lockdowns of cities in Hubei province of which Wuhan is the capital. The province has a population of about 60 million and with most restricted from travel outside the region, China has implemented the biggest response to a health crisis in human history.
China also extended the Lunar New Year holiday and banned public gatherings, but is also struggling to meet demand for protective equipment for medical workers.
Zhou Zijun, a professor on public health at Peking University said the WHO announcement would have little impact on China's efforts.
"China has always maintained communication with the WHO. The WHO decision would offer more guidance to other countries than China," he said.
But some medical experts said China could do more.
Hitoshi Oshitani, a professor in the department of virology at Tohoku University Graduate School of Medicine, called on Beijing to share more information with the WHO, such as biological materials and epidemiological information.
"Only very fragmented information is available right now. For example, we need to know how person-to-person transmission is occurring, for example, mode of transmission, if close contact is necessary for transmission, how common asymptomatic transmission is, and so on," he said.
"China has much better capacity than in 2003 and I believe they have more data. Even more aggressive measures may not be able to control this virus. This is a real possibility now. Every year, we have seasonal influenza outbreaks all over the world despite vaccination and other control measures. This virus might be like influenza which is not able to be controlled," he said.
The decision by the WHO to declare a PHEIC is only its sixth since it was given the power to make such declarations in 2005.
In 2003 during the Sars outbreak, the WHO listed 10 provinces in China as epidemic areas and issued an advisory against travel to six of them.
China International Capital Corporation, an investment banking firm, said the WHO may take a further step to list Hubei as an epidemic area and that Thursday's WHO announcement was milder than expected.
In 2003, Sars dragged down China's economic growth by two percentage points to 9.1 per cent in the second quarter, before the economy recovered to 10 per cent in the third quarter.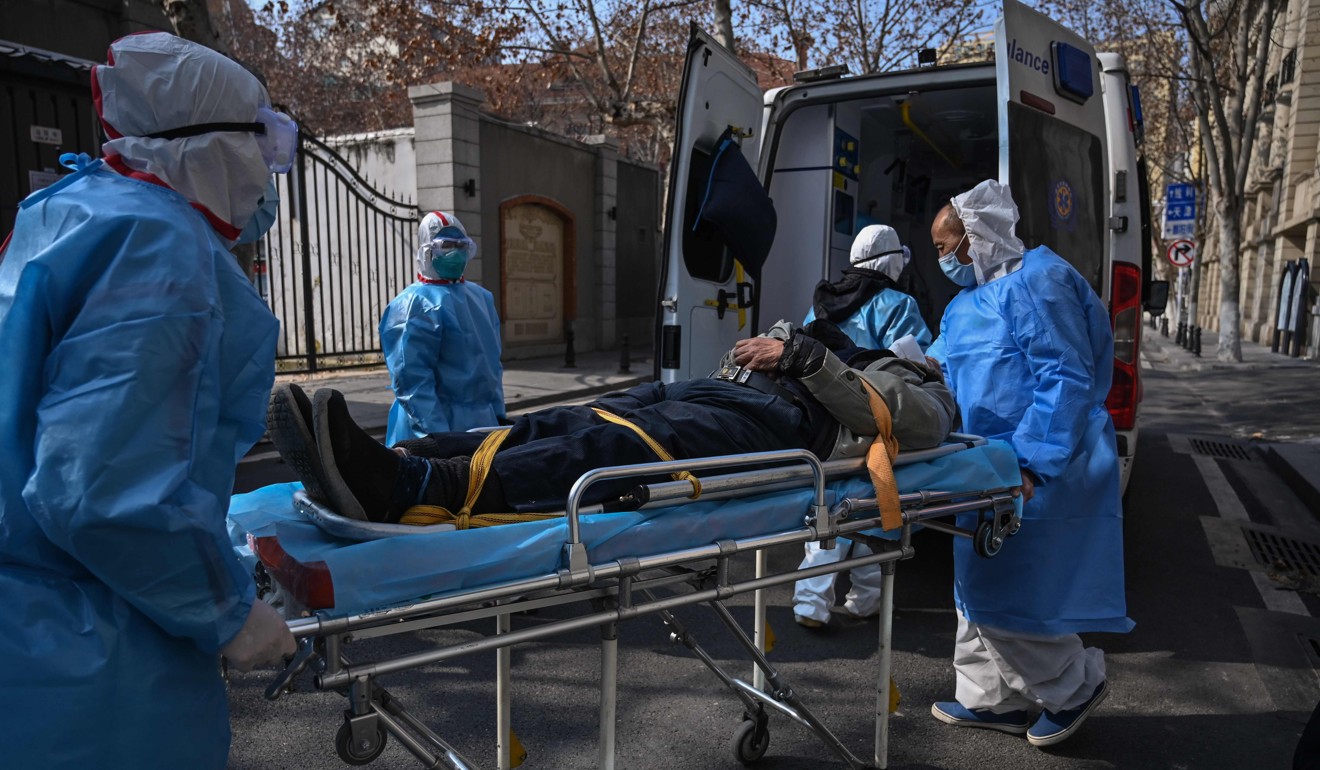 Ren Zeping, chief economist and director of the Evergrande Think Tank, said the virus would have a bigger impact on China's economy than Sars within a shorter period of time, estimating China's GDP growth may drop below 5 per cent in the first quarter.
Zhang Jun, China's ambassador to the United Nations, said on Thursday that fighting the coronavirus was at "a very critical stage" and "international solidarity is extremely important and for that purpose all countries should behave in a responsible manner".
Meanwhile it was important to avoid "overreactions" which may result in more negative effects, he said.
Gregory Gray, a professor with the emerging infectious diseases programme at Duke-NUS Medical School in Singapore, said there was still much to learn about the new virus, but he believed China's public health officials had spared no effort to control its spread.
"There is much yet to learn about the epidemiology of this virus," he said. "Where is the animal reservoir? Is the virus continuing to spread in wildlife or domestic animals? What is the mean incubation time? Is the virus transmitted through aerosol?
"Can we rapidly develop effective vaccines and employ effective antiviral therapy? There is really no good play book to follow in response to this new threat," he said.
"While one may criticise China for not alerting the world a bit earlier to the threat, for not freely sharing the 2019-nCoV live virus, and for tightly controlling epidemiological data regarding their work to find the animal reservoir for the virus, I think we should be slow to criticise public health officials who are now responding as best they can to a very important threat," he said.
"They, like other public health officials outside China, are likely doing all they can, often in a rather heroic way, to control 2019-nCoV transmission."
Purchase the China AI Report 2020
brought to you by SCMP Research and enjoy a 20% discount (original price US$400). This 60-page all new intelligence report gives you first-hand insights and analysis into the latest industry developments and intelligence about China AI. Get exclusive access to our webinars for continuous learning, and interact with China AI executives in live Q&A. Offer valid until 31 March 2020.
This article appeared in the South China Morning Post print edition as: China 'was doing all it could' before WHO alert