Coronavirus: Wuhan Communist Party official apologises for failure to provide patients treatment
'We are in pain and feel regrettable that a lot of the patients … were unable to receive proper treatment,' Hu Lishan says
Lishan, the deputy secretary of the Communist Party in Wuhan, made his remarks as emergency hospitals are built and researchers race to find a cure
A Wuhan Communist Party official apologised on Wednesday for the city's failure to provide the necessary treatment for patients who may have contracted the
coronavirus
, as the city struggled to cope with the lack of hospital space and a sharp increase of patients.
Speaking at a news conference on Wednesday evening, Hu Lishan, the deputy secretary of the Communist Party in Wuhan, said that the city added more than 1,900 confirmed cases of infection and more than 780 suspected cases that required quarantine on Tuesday, but that there were only 421 vacant hospital beds available for the patients.
"The public has criticised us a lot … why?" said Hu. "It was because some of our work was not done well." What have we not done well? At present, the contradiction between supply and demand of hospital beds has remained conspicuous," he said.
"Honestly, we are in pain and feel regrettable that a lot of the patients who have been confirmed infected or were suspected to have contracted the coronavirus were unable to receive proper treatment at hospitals," Hu said. "This problem definitely has remained unresolved."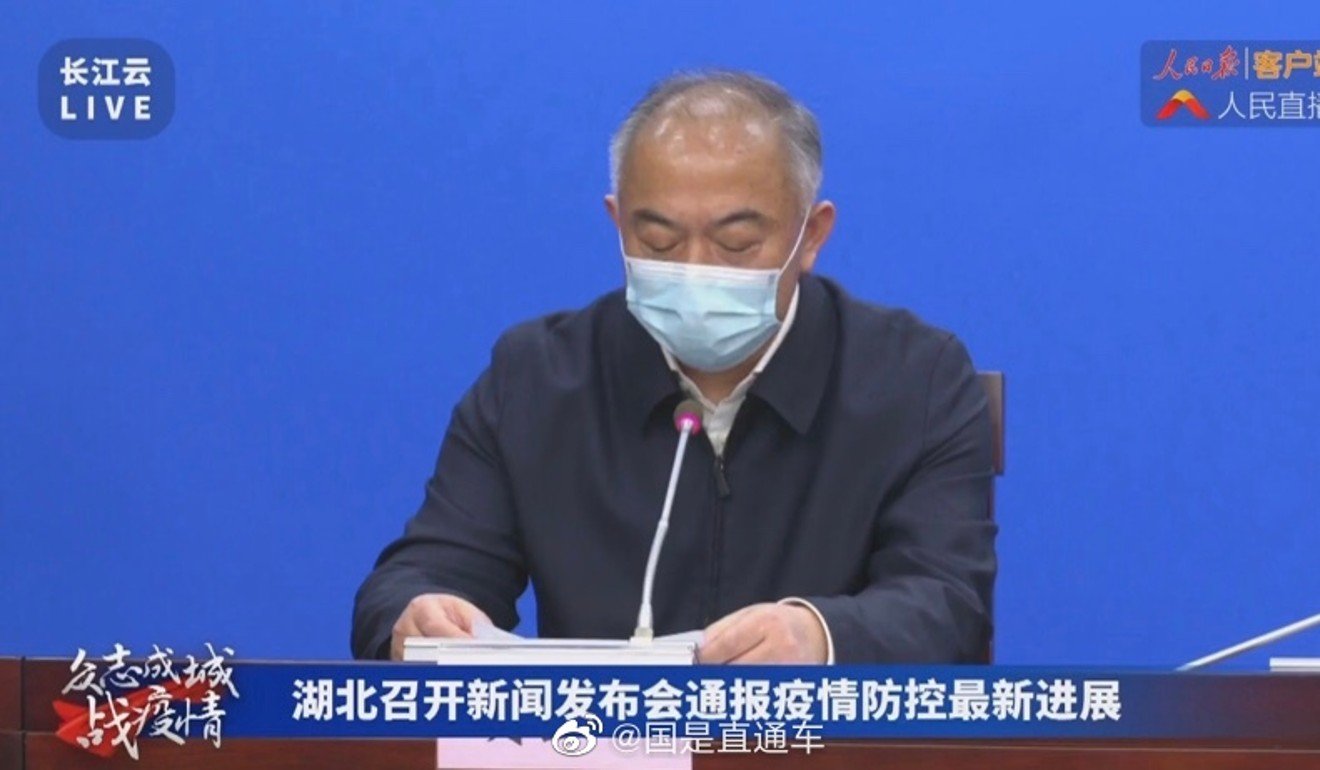 Wuhan officials have been under heavy criticism for the government's slow response to the coronavirus outbreak, which originated in the city and has since spread across the country and around the world.
Last month, Wuhan Mayor Zhou Xianwang told CCTV that he and Wuhan's party chief Ma Guoqiang were "willing to be sacked" to take responsibility, as a form of apology.
Wuhan has raced against the clock to add hospital beds to cope with the surge of patients. According to official reports, Wuhan had more than 8,300 confirmed cases of infection as of Tuesday and the patient load is expected to rise as hospitals conduct more screening tests.
China has responded to the shortage of patient care in Wuhan by undertaking emergency construction of two hospitals in less than two weeks.
Completed on Sunday, the 1,000-bed Huoshenshan Hospital, which is at the city's outskirts and run by military medical personnel, has begun to accept patients who have been found infected with the virus.
The Leishenshan Hospital, which is close to completion, is to add another 1,600 beds.
In addition, Wuhan is converting a sports stadium and two convention halls into "modular hospitals" to house patients who have developed mild symptoms of the disease. These operations are expected to add an extra 3,800 hospital beds. Eight similar hospitals with 4,600 more beds are in the pipeline.
Winnie Yip Chi-Man, a global health professor at Harvard University, said that while providing proper treatment and living conditions for patients in makeshift shelters was a sensible strategy, containment of the virus would require more.
"Building new hospitals or shelters alone is not adequate, it will also need to be complemented by community strategies, such as limiting group activities, and personal hygiene practices," she said.
As patients wait for admission to medical facilities, researchers are racing against the clock to find a cure for the virus, which as of late Wednesday had killed more than 550 people in China, the vast majority in Hubei province.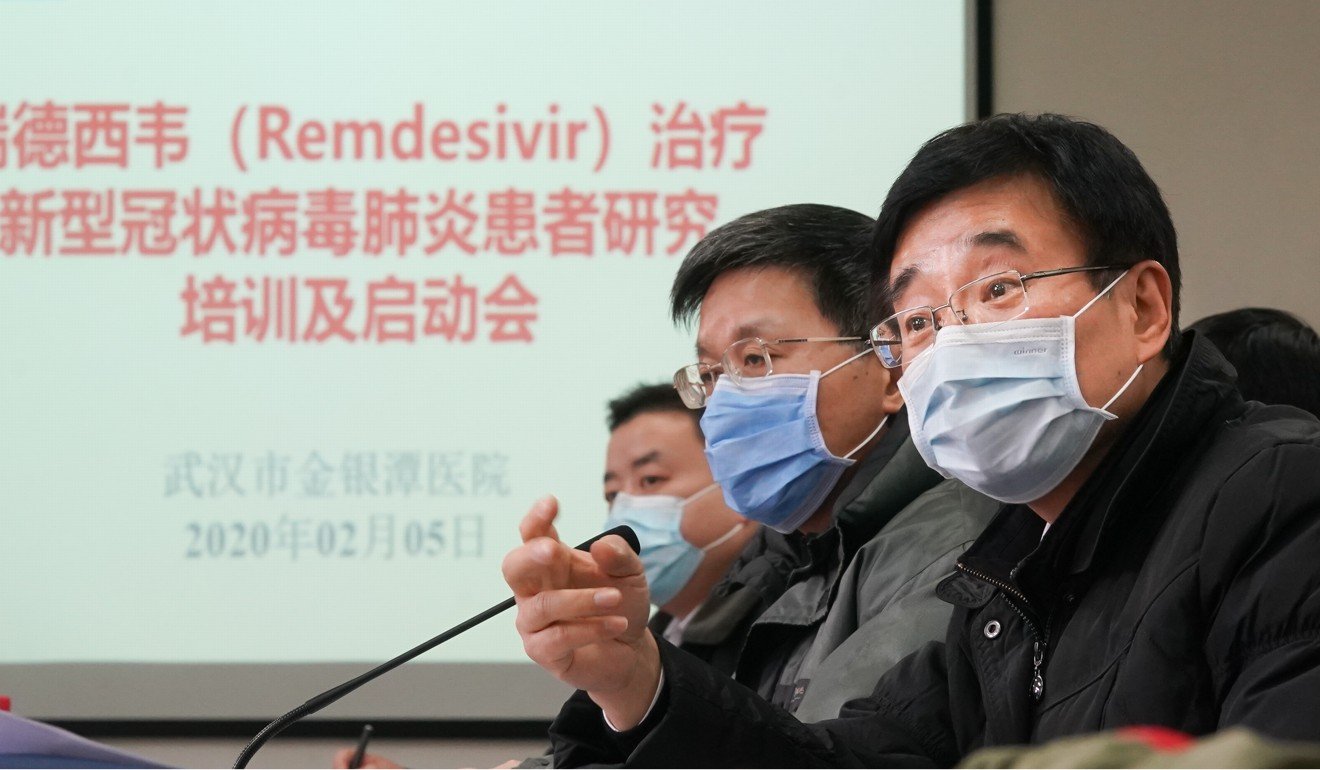 On Wednesday, the experimental drug Remdesivir moved a step closer to winning approval for treatment as a stage-three clinical drug trial for the antiviral medication started in Wuhan, a newspaper published by China's Ministry of Health reported.
Led by teams from the China-Japan Friendship Hospital and Wuhan Jinyintan Hospital, the trial involved 761 patients – 308 with mild to average symptoms and 453 in serious condition, according to the report.
Remdesivir was initially developed by US-based Gilead Sciences to treat the Ebola virus but has been repurposed to treat the new coronavirus. It has not yet been approved by any country.
According to a statement by Gilead on Friday, the company is working with Chinese health authorities to establish a "randomised, controlled trial" to determine whether Remdesivir can safely and effectively be used to treat the coronavirus.
The first coronavirus patient in the US was treated with Remdesivir and his condition improved, according to his doctors in a study published in The New England Journal of Medicine  last week.
Purchase the China AI Report 2020
brought to you by SCMP Research and enjoy a 20% discount (original price US$400). This 60-page all new intelligence report gives you first-hand insights and analysis into the latest industry developments and intelligence about China AI. Get exclusive access to our webinars for continuous learning, and interact with China AI executives in live Q&A. Offer valid until 31 March 2020.