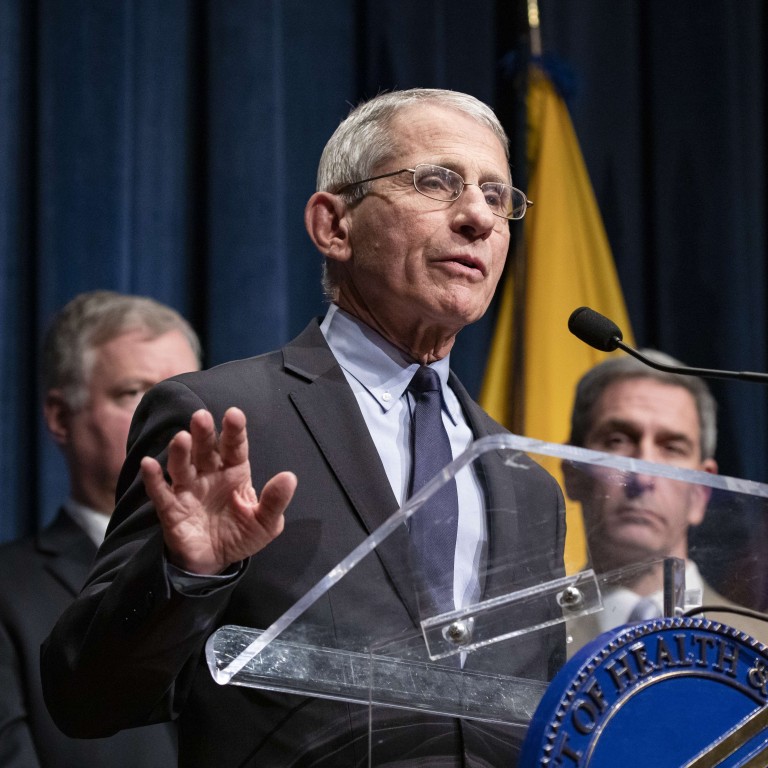 Coronavirus: US health officials defend strict travel ban amid criticism
Restrictions bought the US vital time to 'prepare for the potential of us having a worse pandemic'
A former health tsar repeated his scepticism about the policy's effectiveness, saying it may give Americans a false sense of security
US health officials faced tough questioning on Tuesday over Washington's stringent travel restrictions to contain the spread of the coronavirus after an Obama administration health tsar claimed there was little scientific basis for the policy.
Officials from the Centres for Diseases Control (CDC) and their top political principal, US Health and Human Services Secretary Alex Azar, have repeatedly stressed that the restrictions were put in place purely on public health grounds to slow the virus' inevitable spread in the country.
The policy that took effect on February 2 stipulates that Chinese nationals and other foreigners who have been on the Chinese mainland recently will denied entry into the US.
More than 60 countries have imposed some form of travel restrictions, using a similar rationale as the CDC.
But speaking at a panel discussion on Tuesday alongside CDC officials, Ron Klain, who was the Ebola coordinator in president Barack Obama's administration, repeated his scepticism about the policy's effectiveness and suggested it may give Americans a false sense of security.
"Obviously, the administration can't do nothing and indeed they are far from doing nothing," Klain said at the forum organised by the Aspen Institute think tank in Washington.
"The point is, you've got to be really careful about what you do. You've got to base it on science and medical expertise," Klain said. "You can't tell people we've buttoned up the country airtight when you haven't, and you can't."
Klain pointed out that ships and planes arriving in the US continue have personnel who are Chinese nationals. "We shouldn't pretend like we have some kind of travel ban, which we don't."
Responding to Klain, Anthony Fauci, the director of the CDCs' National Institute for Allergy and Infectious Diseases, said the "decision was not made lightly to have a travel ban".
The veteran immunologist said he had been a strong advocate against travel bans to fight infectious diseases, and cited how a travel ban against foreign carriers of HIV would have been ineffective because "we already had so many HIV-infected people in the country".
But in this case, with 11 out of 13 cases of those infected in the US having a travel history to China, the restrictions would "slow the importation" of further infections, Fauci said.
Also commenting was Fauci's CDC colleague Nancy Messonnier, who said the travel restrictions bought the US vital time to "prepare for the potential of us having a worse pandemic".
The CDC officials also waded into another debate about containing the illness, which the World Health Organisation on Tuesday formally named Covid-19.
Lee Hsien Loong, the prime minister of Singapore, sparked the discussion in epidemiological circles with comments on Saturday suggesting that the Southeast Asian city state – the area worst hit by the coronavirus outside of China – could consider easing up on containment measures such as isolating every infected person and their close contacts.
Travel restrictions that aim to stop the import of the virus are also part of such containment efforts.
Instead of containment, Lee suggested that an alternative strategy could be employed whereby the government's resources were focused on mitigating the virus's impact instead of trying to stop its spread. In such a scenario, those with mild symptoms would be asked to seek outpatient medical treatment and rest at home and only those with acute symptoms would be hospitalised.
Such a change of tack – similar to the approach taken by countries to fight the common flu – would only be viable, the Singaporean leader said, if it is determined that the coronavirus had a low fatality rate like the flu.
Asked about Lee's comments, Fauci said it could be a viable strategy if infections were already widespread and resources were tight.
"When you get a degree of significant, what we call, sustained transmission from person to person … [and] there's limited resources, then it doesn't make any sense to put a lot of your resources into preventing outside [infections from coming] in," he said.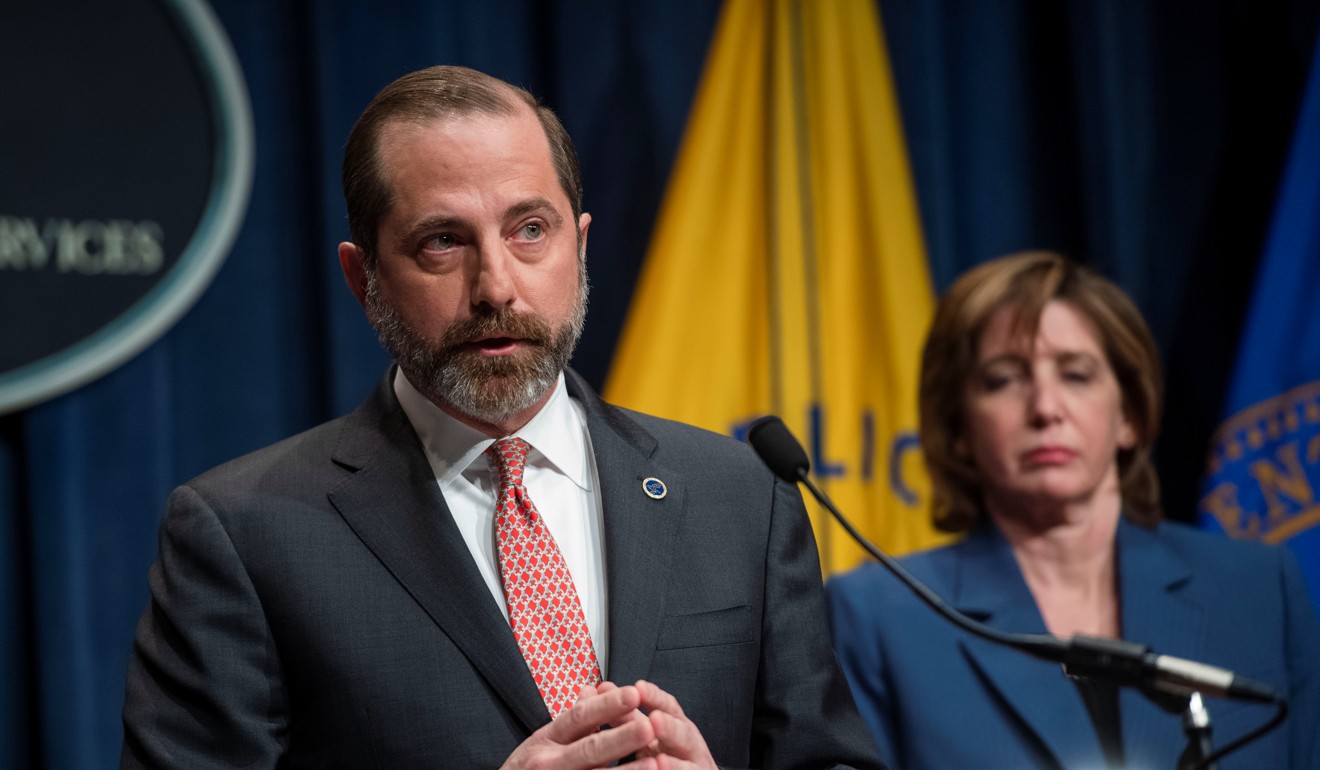 More importantly, Messonnier, director of the CDC's Center for the National Centre for Immunisation and Respiratory Diseases, said that in the short term there are no "mitigation strategies" for the virus.
Fielding questions on the fatality and transmission rate of the coronavirus, Fauci and Messonnier said they could not make meaningful estimates because of a lack of information of the number of infected people who have not sought medical attention.
Messonnier addressed concerns about data presented in studies that have been quickly completed amid the outbreak.
While "people rushing to get their data out is a good thing," she said there were questions about whether the studies have had adequate peer review and whether "all of the rigorous science has gone into every one of those investigations".
Purchase the China AI Report 2020
brought to you by SCMP Research and enjoy a 20% discount (original price US$400). This 60-page all new intelligence report gives you first-hand insights and analysis into the latest industry developments and intelligence about China AI. Get exclusive access to our webinars for continuous learning, and interact with China AI executives in live Q&A. Offer valid until 31 March 2020.