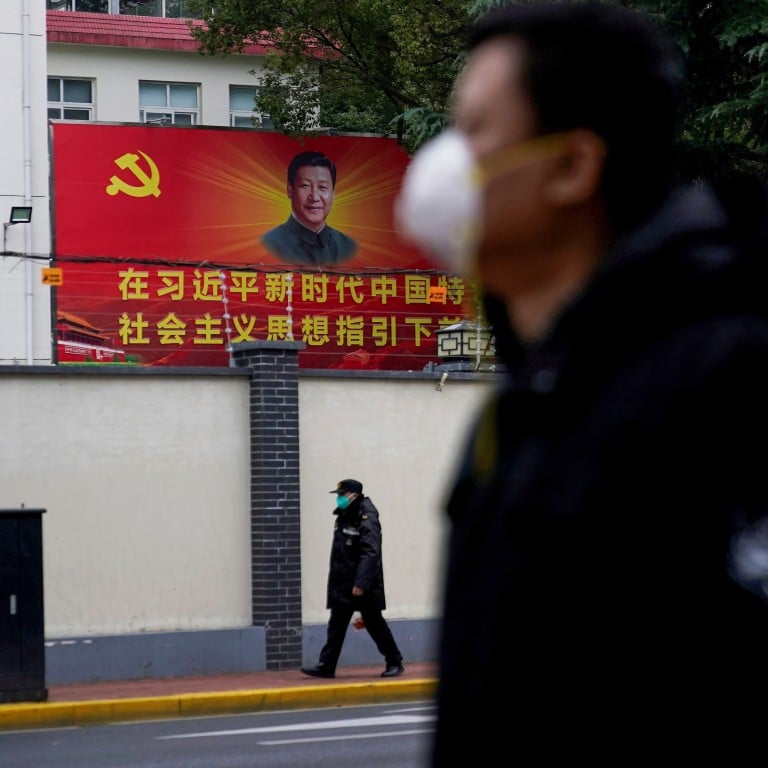 Chinese authorities say coronavirus control at heart of clampdown on 10 broad categories of crime
Beijing announces sweeping measures to curb rumours about outbreak, scam sales of masks and goggles, and violation of quarantine conditions
Measures also laid out to tackle causes of social panic, 'stirring up public sentiment, or disrupting order, especially maliciously attacking party and government'
The Chinese authorities said they would clamp down on rumour-mongering and other crimes relating to the
coronavirus
outbreak to tighten control amid the worst public health crisis to hit the country in decades.
A set of guidelines jointly issued on Monday by the country's top judicial and law enforcement agencies identified 10 wide-ranging categories of crimes that were judged to jeopardise disease control and undermine social stability and the Communist Party.
Senior officials from the Supreme People's Court, the Supreme People's Procuratorate, the Ministry of Public Security and the Ministry of Justice said that the measures were needed to cope with a crisis that had killed more than 1,100 people in China.
The move came after a meeting last week when President Xi Jinping urged legal and judicial authorities to work together to play a bigger role in the uphill battle against the outbreak, which stood at a critical juncture.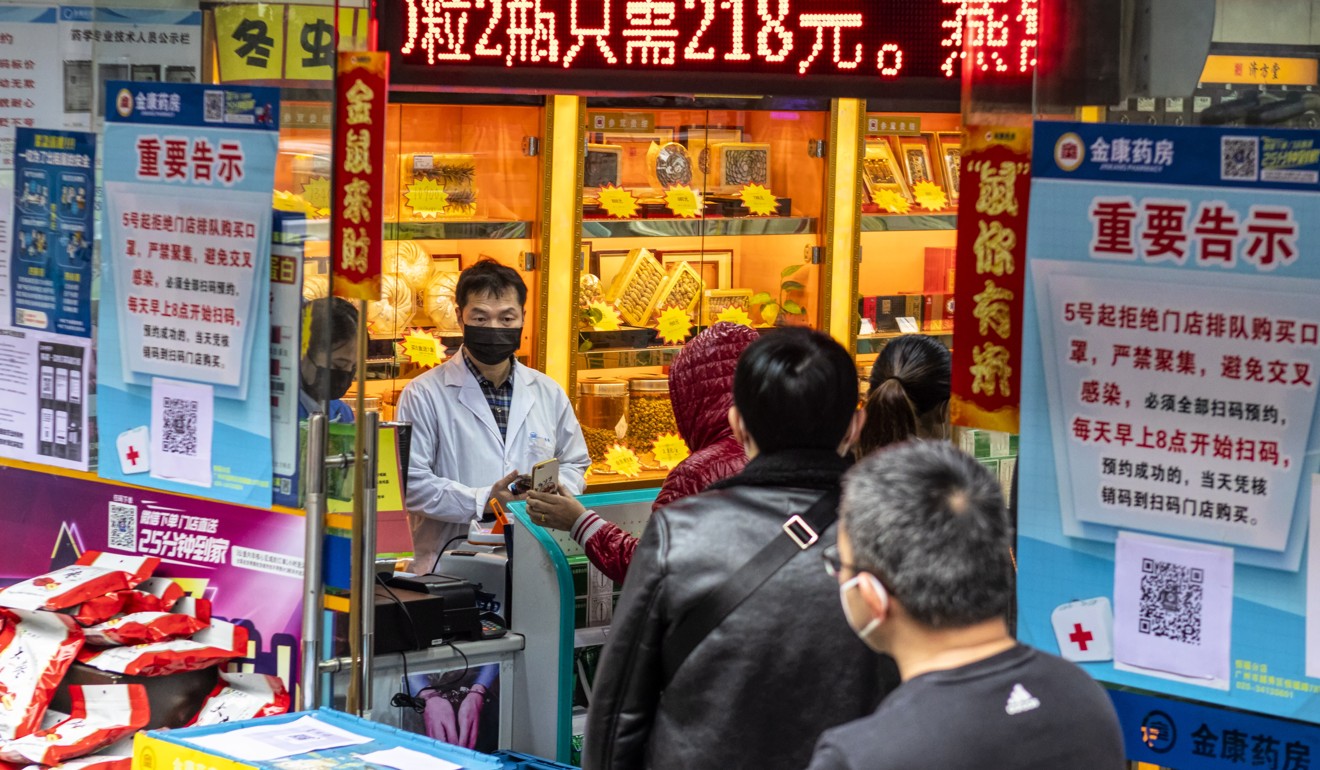 On Monday, Xi said again that the outbreak posed severe challenges to the country and his government and he tried to rally public support for what he called a "people's war" against the virus.
He called on local authorities to harshly punish criminal activity, to ensure social stability and order amid widespread anxiety and fear about the epidemic's impact on the economy and its prolonged disruption of lives.
People who intentionally spread the disease – those with confirmed or suspected infections who refused isolation and treatment and who use public transport and enter public areas – should be charged and punished for endangering public safety by dangerous means, the guidelines said.
Wang Yong, a prosecutor in Suzhou, eastern Jiangsu province, said in an online commentary that it might be extremely difficult to produce concrete evidence and prove criminal intent to secure a conviction.
Cases of price gouging, hoarding of protective equipment such as masks and goggles and the manufacturing and selling of shoddy products that could disrupt markets would also be punished, the guidelines said.
According to the Ministry of Public Security, the number of fraud cases has been on the rise since the outbreak began in Wuhan and other Hubei cities last month, mostly involving scam sales of face masks during a nationwide shortage and fraudulently soliciting donations.
Mainland police said they had dealt with more than 1,100 scams and arrested 294 people by Thursday, recovering 6.6 million yuan (US$950,000).
The guidelines also said illegal trading of wild animals, especially protected species, would meet severe punishment.
Wild animals were widely believed to be linked to the coronavirus outbreak, and last month mainland authorities issued a temporary ban on raising, transporting and selling them.
The guidelines also pledged to step up efforts against false information and rumours, especially those inciting separatism and subversion of state power, or undermining national unity.
But in the wake of a national outcry last week over the death of the coronavirus whistle-blower doctor Li Wenliang, who was warned by police for spreading "inaccurate information" about the outbreak before the authorities spoke out, the guidelines said such cases should be handled precisely and appropriately within the law.
"Malicious fabrication of epidemic information, causing social panic, stirring up public sentiment, or disrupting social order, especially maliciously attacking the party and government, taking the opportunity to incite subversion of state power or overthrow of the socialist system, should be strictly punished in accordance with law. Where disseminating false information is due to credulity, and the harm caused is not large, it is not to be handled as a crime," they said.
Campaigners and human rights groups voiced worries that tightening controls in the name of combating the coronavirus may deal another blow to media freedom, which has already deteriorated over the past decade.
Chinese Human Rights Defenders documented 351 cases of internet users who were punished for "spreading rumours" about the virus by February 7.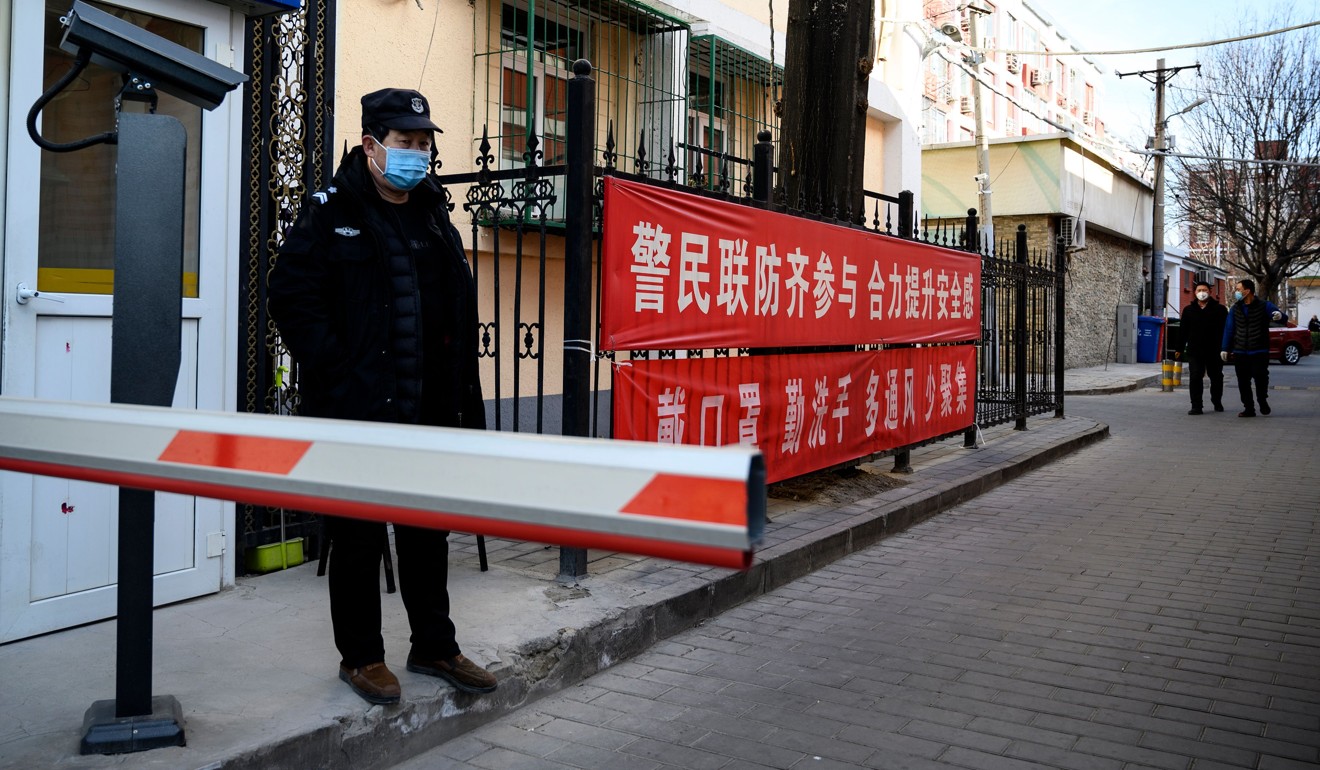 The guidelines also referred to other crimes, including abuse of power and dereliction of duty in anti-epidemic efforts, violence against medical personnel and the destruction of public transport facilities.
Law enforcement has stepped up efforts against coronavirus-related crimes in the past week. While police in Beijing said on Wednesday that they had punished 102 people in 75 cases, their counterparts in southern Guangdong province sad thy had solved more than 1,000 cases and made more than 1,000 arrests by February 4.
Purchase the China AI Report 2020 brought to you by SCMP Research and enjoy a 20% discount (original price US$400). This 60-page all new intelligence report gives you first-hand insights and analysis into the latest industry developments and intelligence about China AI. Get exclusive access to our webinars for continuous learning, and interact with China AI executives in live Q&A. Offer valid until 31 March 2020.