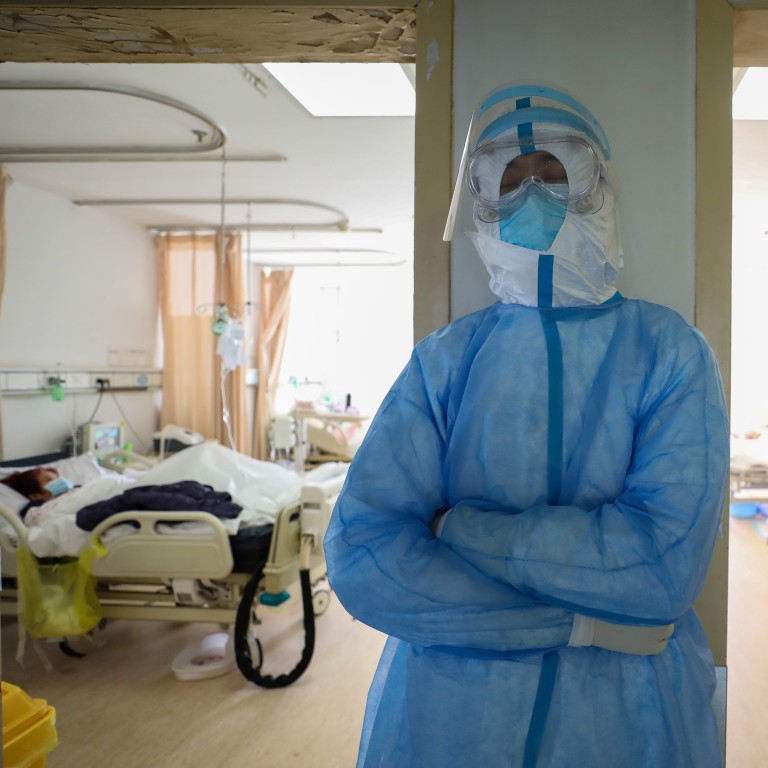 Rare coronavirus cases can have long incubation period, warns leading Chinese respiratory expert
Minority of Covid-19 cases took between 14 and 24 days before a positive diagnosis could be given, potentially complicating fight against disease
Leading specialist Zong Nanshan says this only covers a minority of cases and the median period is three to seven days
The coronavirus that causes the Covid-19 illness had an unusually long incubation period in a minority of cases, one of China's top respiratory specialists said on Tuesday.
The unusual length has raised concerns about giving an accurate diagnosis, but Zhong Nanshan said these cases were an exception.
He told a news briefing in Guangzhou that research suggested the incubation period could be as long as 24 days, but the median figure was three to seven days.
"It is a matter of considering the majority or the minority of cases. [Three to seven days] was the median figure and it applied for most cases," Zhong said. "But I am not surprised that there are exceptions."
Zhong and his team looked at data from 1,099 patients in 522 hospitals across the country. They had discovered only one patient with a 24-day incubation period and 13 cases with an incubation period of more than 14 days.
The 14-day mark is the World Health Organisation's advisory period for monitoring cases and is based on data from other coronavirus diseases.
"In our research paper, we must be truthful and hence we have stated that the incubation period ranged from zero to 24 days," Zhong told the briefing on Tuesday.
"But there was only one out of all the 1,099 cases [with an incubation period of 24 days] and only 13 had incubation periods longer than 14 days."
The unusually long incubation period has raised alarm that the coronavirus could remain dormant for much longer than was previously thought, making an accurate diagnosis difficult.
The World Health Organisation previously estimated that the incubation period of the coronavirus ranges between one to 12.5 days, with five to six days as the median.
On Sunday, China reported one case in Henan province where a patient only tested positive for the coronavirus 19 days after his admission to a hospital.
Purchase the China AI Report 2020 brought to you by SCMP Research and enjoy a 20% discount (original price US$400). This 60-page all new intelligence report gives you first-hand insights and analysis into the latest industry developments and intelligence about China AI. Get exclusive access to our webinars for continuous learning, and interact with China AI executives in live Q&A. Offer valid until 31 March 2020.