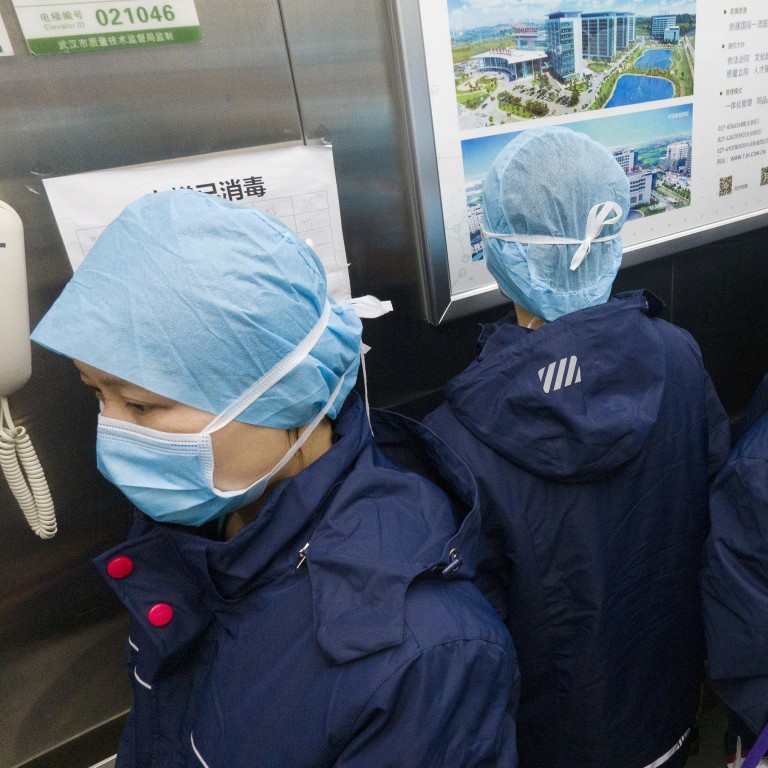 Coronavirus: China reports 97 new deaths as Hubei's cities reach month under lockdown
Hubei province's latest daily figures show rise in cases and small drop in new deaths
Only one new death in China outside Hubei, but South Korean authorities report 28 per cent rise in infections
Mainland China has reported 648 new confirmed
coronavirus
cases, taking its total to 76,936, and 97 new deaths, bringing its death toll to 2,442 as of Saturday.
All but one of the deaths were in Hubei province, the outbreak's epicentre, which reported 630 of the new infections as its provincial capital Wuhan marked a month under a lockdown imposed to contain the contagion. The other death was in Guangdong province.
Hubei's figures, announced on Sunday, represented 264 more new cases and 10 fewer deaths than the previous day in the province, which has had 64,084 infections and 2,346 deaths since the outbreak was discovered in December. Thirty-two new infections have been reported in the province's prisons, while 1,742 patients were discharged from hospital on Saturday.
Excluding Hubei, there were 18 new confirmed cases, a new low for this month, while 21 Chinese provinces said they had no new confirmed cases.
Between January 22 – the day before the lockdown – and Friday, Hubei recorded 64,209 new infections. On the eve of the lockdown, Wuhan had reported just 69 new cases, but by February 12 the daily total reached 14,840 as authorities started regarding clinically diagnosed patients as confirmed cases. Across mainland China, 76,585 new infections were recorded during the period.
Since emerging in Wuhan in late December, the outbreak has spread to at least 28 other countries and regions, infecting more than 78,000 people worldwide.
Following Wuhan, other cities in Hubei province also imposed lockdowns, leaving their residents struggling to cope with shortages of daily essentials and medical supplies.
Chinese officials and health experts said that conditions had improved, but that the challenges were still serious and containment work should not be relaxed.
Jump in South Korea cases
South Korea reported 123 more coronavirus cases on Sunday, taking its total to 556, as well as two additional deaths that took its toll to four.
Among the latest cases, 75 were connected to the Shincheonji Church of Jesus in the southern city of Daegu, the Korean Centres for Disease Control and Prevention said in a statement.
Origin elsewhere?
Although the coronavirus was discovered at Huanan seafood market in Wuhan, a study by several Chinese institutes suggests that it might have originated elsewhere.
Researchers at South China Agricultural University in Guangdong and the Xishuangbanna Tropical Botanical Garden in Yunnan province analysed the DNA sequences of 93 samples of the new coronavirus collected from 12 countries.
These samples had 58 kinds of genetic markers called haplotypes. Haplotype 13 and 38 are highly correlated with bat coronavirus RaTG13.
The patients with haplotypes 13 and 38 were from Shenzhen and Washington, who were infected in late December and early January during their visit to Wuhan. But there were no H13 and H38 haplotyes detected in Wuhan samples.
The study, which has not been peer reviewed, said the samples collected from patients who had been to the seafood market had haplotypes 1, 2, 8 to 12, which suggested that the coronavirus found in the seafood market could be originated from elsewhere.
The study also suggested that human-to-human transmission might have already started in November.
Alarm in other countries
Even though the rise in new cases in China has slowed significantly, public health experts are worried that the outbreak could turn into a pandemic because of a surge in cases in other countries, including South Korea, Japan and Iran.
World Health Organisation (WHO) director general Tedros Adhanom Ghebreyesus said the agency was concerned about the number of cases with no clear epidemiological link to China.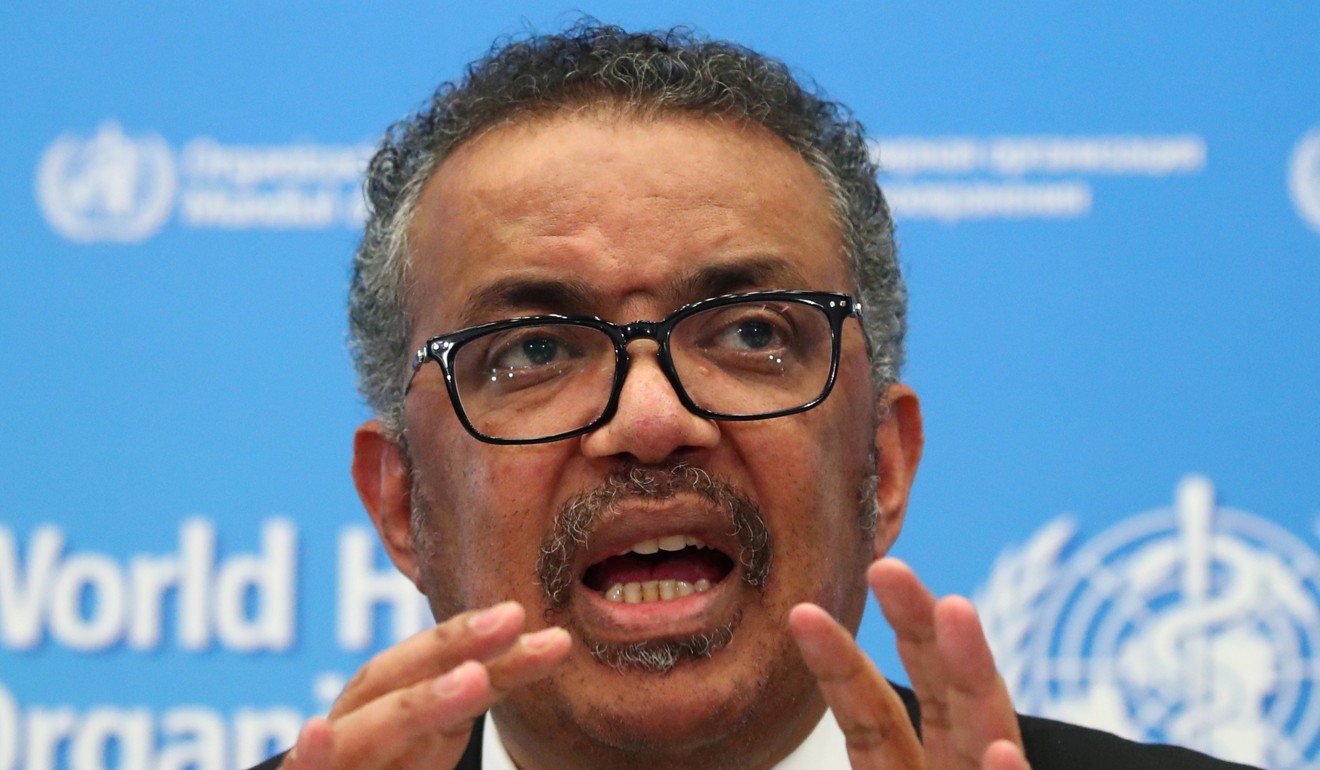 He called on African Union (AU) member states "to come together to be more aggressive in attacking" the virus, which causes a disease known as Covid-19.
"Our biggest concern continues to be the potential for Covid-19 to spread in countries with weaker health systems," Tedros, speaking by video link from Geneva, said during a meeting of African health ministers at AU headquarters in Addis Ababa.
There had been more than 200 suspected cases in the WHO's African region, which includes most African countries, although nearly all had been confirmed negative, regional director Matshidiso Rebecca Moeti said on Saturday.
Purchase the China AI Report 2020 brought to you by SCMP Research and enjoy a 20% discount (original price US$400). This 60-page all new intelligence report gives you first-hand insights and analysis into the latest industry developments and intelligence about China AI. Get exclusive access to our webinars for continuous learning, and interact with China AI executives in live Q&A. Offer valid until 31 March 2020.