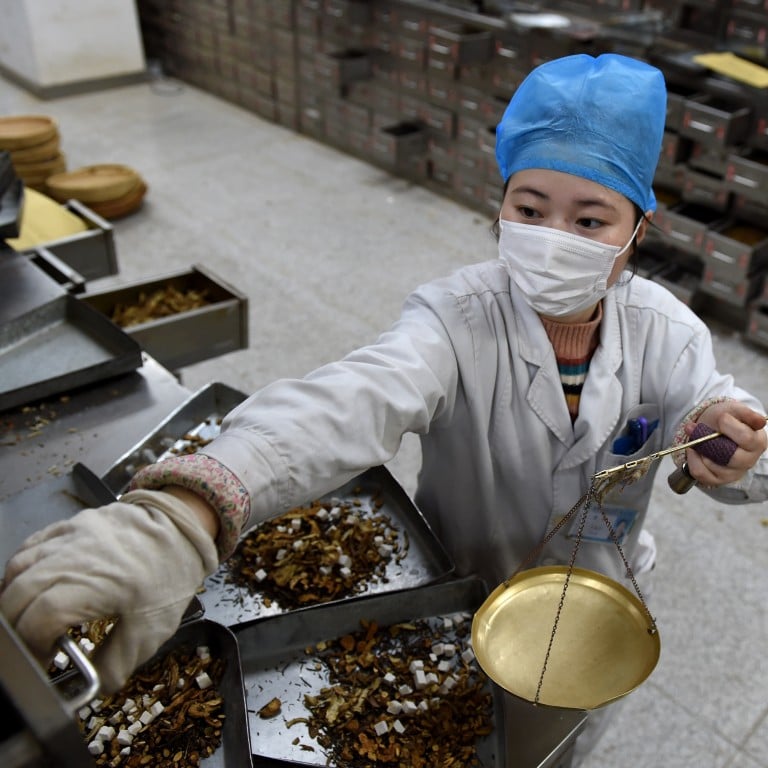 Coronavirus: 85 per cent of patients in China benefiting from traditional Chinese medicine, officials claim
Ancient remedies play a complementary role to Western drugs in fighting the potentially deadly infection, officials, doctors say
But others say TCM works only as a placebo and that people who say they have benefited would have recovered anyway
While acknowledging that the ancient practice has no specific treatments for Covid-19 – the pneumonia-like disease caused by the virus, which has sickened over 82,000 people and killed more than 2,800 since the outbreak began in central China in December – some experts said they had witnessed a higher recovery rate among those using both TCM and Western drugs, than solely mainstream treatments.
Xu Nanping, a vice-minister of science and technology, said last week that about 85 per cent of patients in China had been given the combined treatment.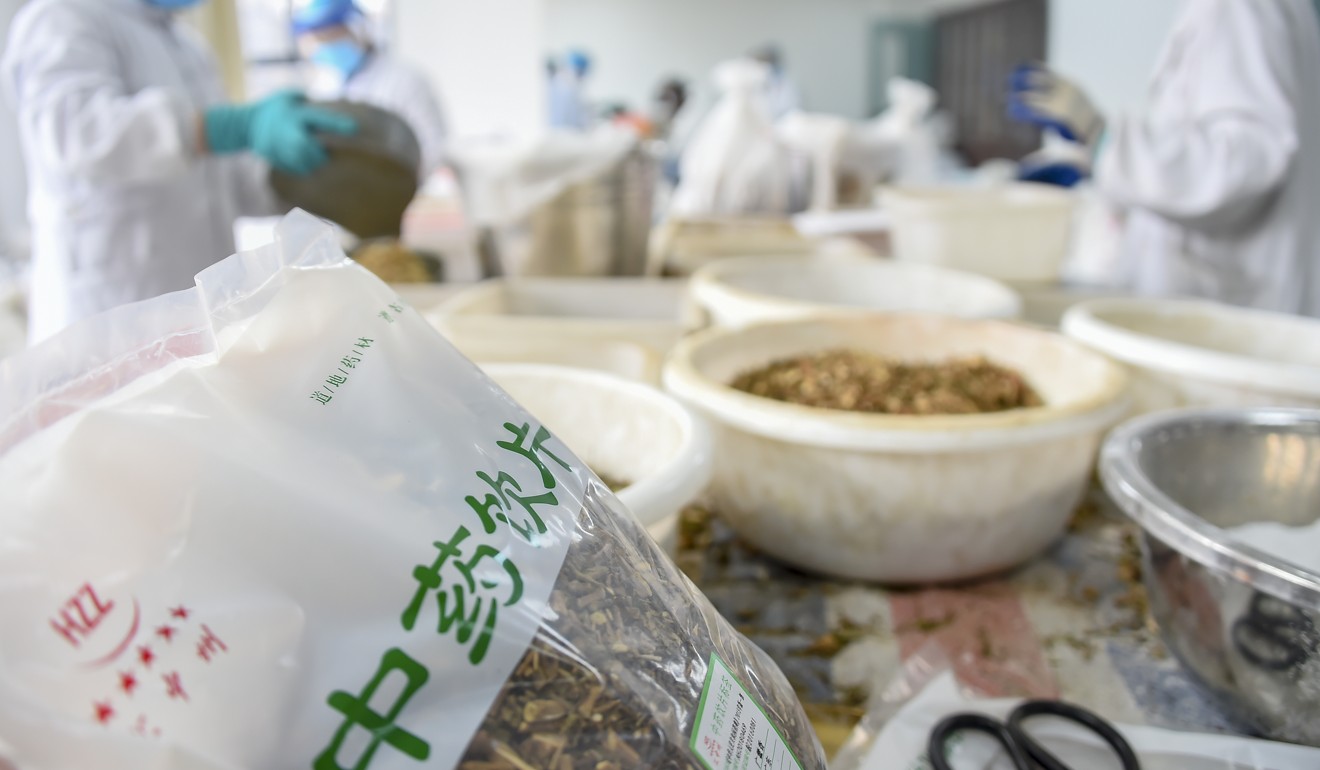 China's National Health Commission prescribes the use of TCM alongside Western drugs in its guidelines for the treatment of people infected with the coronavirus.
Song Juexian, a doctor with the integrated TCM and Western medicine unit at Xuanwu Hospital in Beijing, said traditional Chinese medicine had the benefit of enhancing the patients' "internal balance".
"Chinese medicine has been practised for at least 3,000 years. It is the wisdom of our ancestors and it is [still] progressing," she said. "I believe the effects of combined use of TCM and Western medicine will become better and better."
Gao Xiaojun, a spokesman for the Beijing Health Commission, was equally keen to promote the use of the ancient technique, saying TCM had made a significant contribution to patients' recovery.
"Traditional Chinese medicine has played an active role in improving the recovery rate and lowering the mortality rate among patients," he told a press conference on Monday.
According to him, 87 per cent of coronavirus patients in Beijing had been given traditional medicines and 92 per cent of those had shown improvement.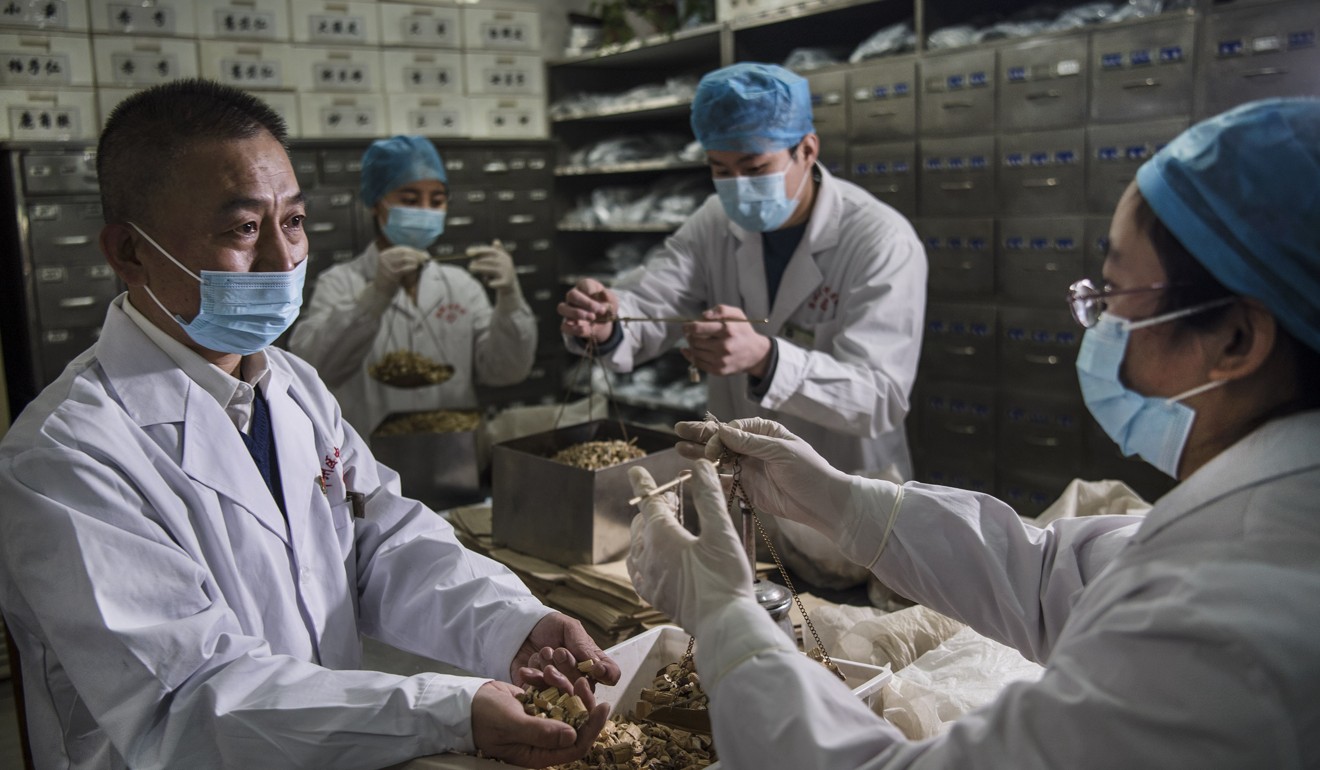 Wang Xianbo, director of the integrative medicine department at Beijing Ditan Hospital, said 90 per cent of the confirmed coronavirus cases at his hospital were receiving traditional Chinese medicine as part of their treatment.
The efficacy rate of TCM was 87.5 per cent and the figure rose to 92.3 per cent with the addition of Western drugs, he said.
However, a doctor in Guangzhou, the capital of south China's Guangdong province, said people should not overstate the effectiveness of traditional Chinese remedies.
"Those patients would have recovered even if they hadn't taken the Chinese medicine," he said. "After all, 80 per cent of them had relatively mild symptoms."
The doctor, who declined to give his name due to the sensitivity of the issue, also questioned why so many patients were being treated with TCM.
"At least in my hospital, I would not want so many patients to take TCM, because if they do we can't observe the effectiveness of the Western medicines," he said.
A surgeon from the city of Shenzhen in Guangdong, who also declined to give his name, said that regardless of the treatments they used, doctors must always be scientific in their approach.
"Science is the foundation of medicine and science needs to be verifiable," he said.
"No matter what kind of medicine, it's irresponsible to use them on patients before verifying their effectiveness and safety."
Purchase the China AI Report 2020 brought to you by SCMP Research and enjoy a 20% discount (original price US$400). This 60-page all new intelligence report gives you first-hand insights and analysis into the latest industry developments and intelligence about China AI. Get exclusive access to our webinars for continuous learning, and interact with China AI executives in live Q&A. Offer valid until 31 March 2020.