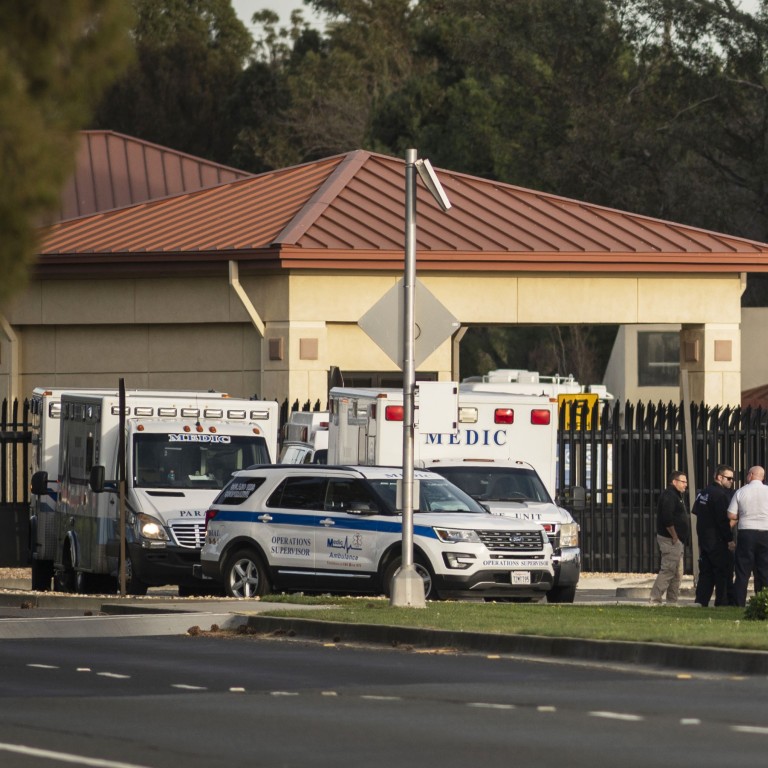 California monitoring 8,400 people after coronavirus case of unknown origin raises fears of community transmission
Woman from Solona county tests positive for Covid-19 despite having no history of travel to China or contact with known carriers
State governor Gavin Newsom warns that it only has 200 testing kits but that number would be 'exponentially expanded'
California is monitoring 8,400 people for Covid-19 after a case of unknown origin, but the governor warned there was a shortage of testing kits.
A woman from Solano county in northern California tested positive for the coronavirus that causes the disease on Wednesday, a week after she was hospitalised and put on ventilator.
She had no history of travel to China or contact with people known to be infected, making her the first American case of unknown origin – a potential sign of community transmission.
Governor Gavin Newsom told a press conference on Thursday that the risk of contracting the virus remained low, but noted that the state currently has only 200 testing kits.
"That is simply inadequate to do justice to the kind of testing we need," said Newsom, and promised the number of available kits from the US Centres for Disease Control and Prevention (CDC) would be "exponentially expanded" starting on Thursday afternoon.
The 8,400 people being monitored have travelled from China, according to the state health department.
Those people have been urged to self-quarantine for 14 days and to limit their interactions with others.
The governor also said the state has worked with the CDC to update the testing protocols for the coronavirus.
"We are not overreacting but nor are we underreacting to the understandable anxiety," he said.
The woman's doctors had made repeated requests for her to be tested but the CDC refused because she did not "fit the existing criteria" for a test.
These included having travelled to China or having contact with infected patients.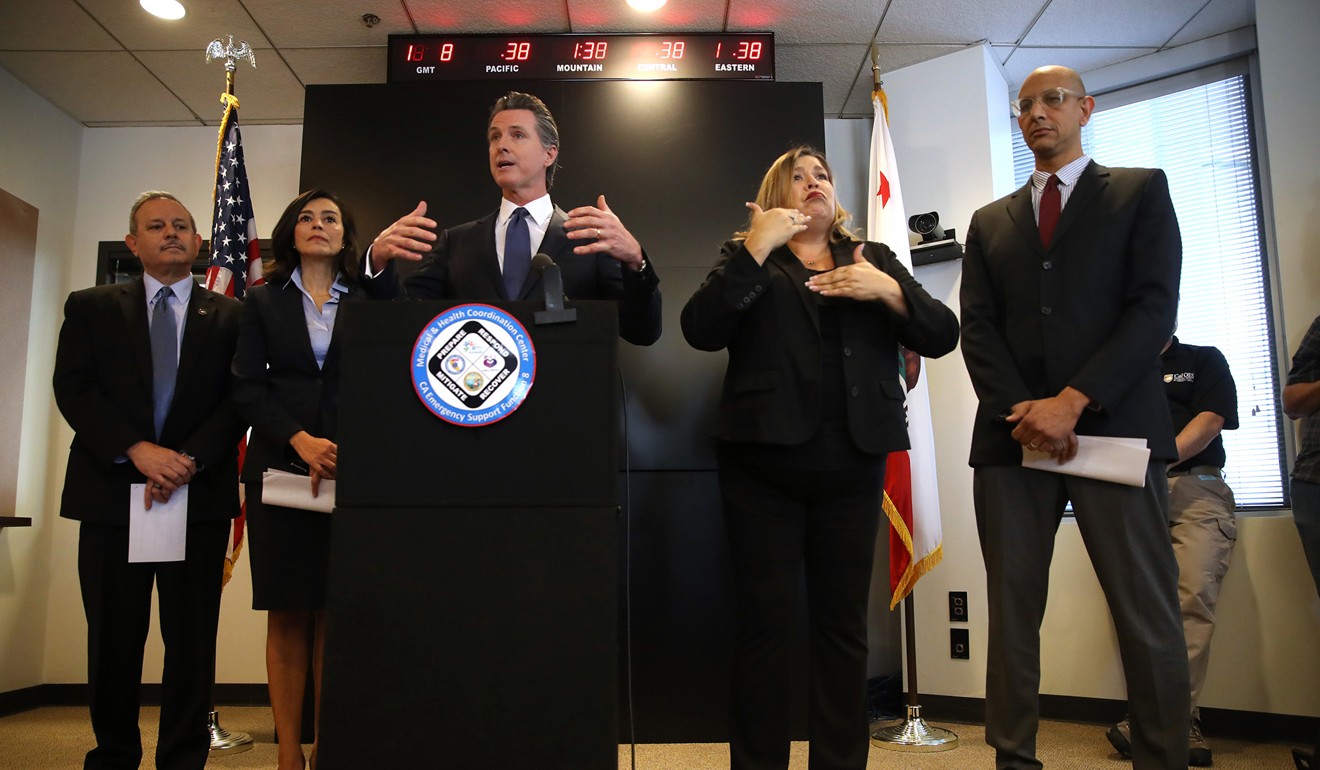 CDC director Robert Redfield told a Congressional hearing that the testing guidelines had been updated on Thursday as a result of the case.
"The recommendation should be when a clinician or public health individual suspects coronavirus, then we should be able to get a test for coronavirus, so that's the current guidance that went out today," he said.
Experts expect a surge in tests as a result of the change.
Solano county, where the patient lives, is the location of Travis Air Force Base, one of the quarantine sites for evacuated Americans,
The base housed 234 people who had been airlifted from Wuhan, the epicentre of the outbreak between February 5 and February 7. All of them were declared as "not at risk of spreading the virus" and released after two weeks.
On February 16, 178 evacuees from the Diamond Princess, which seen 705 passengers infected, were also quarantined in this base.
A senior official in the Department of Health and Human Services has complained that about 30 federal health employees were sent to interact with repatriated Americans at those quarantine bases without protective gear or training.
Purchase the China AI Report 2020 brought to you by SCMP Research and enjoy a 20% discount (original price US$400). This 60-page all new intelligence report gives you first-hand insights and analysis into the latest industry developments and intelligence about China AI. Get exclusive access to our webinars for continuous learning, and interact with China AI executives in live Q&A. Offer valid until 31 March 2020.
This article appeared in the South China Morning Post print edition as: California result raises fears of community transmission