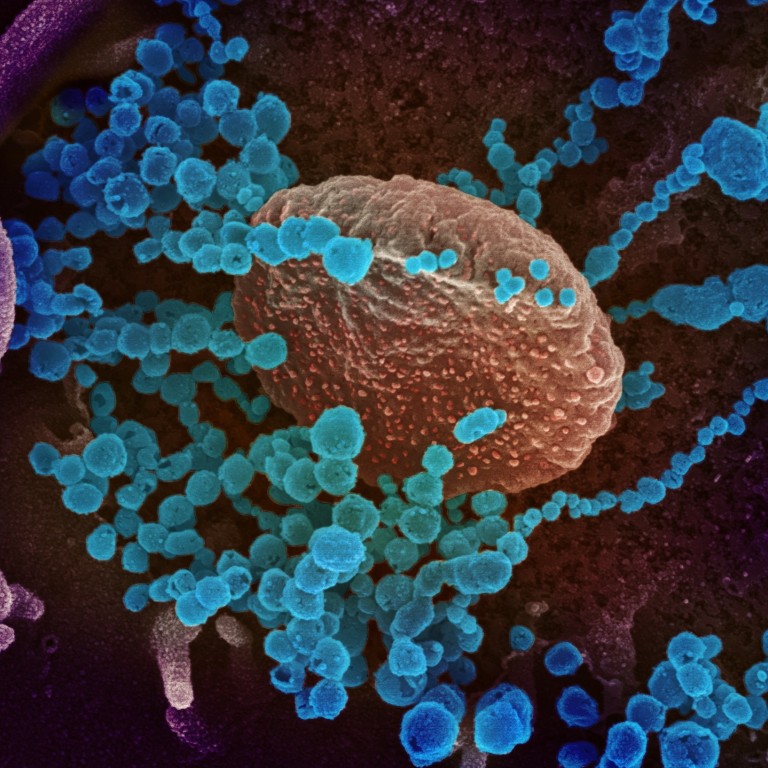 Coronavirus: don't bank on epidemic easing in the summer, scientists say
Seasonal viruses tend to die off as the weather warms, but not enough is known about the new strain to assume it will react in the same way, experts say
Sars was brought under control in 2003 by an 'extremely intense public health effort', but it never disappeared, professor of epidemiology says
While there have been suggestions that the novel
coronavirus outbreak
may weaken as the weather gets hotter – as appeared to happen with
Sars
in 2003 – some scientists say Covid-19, the disease caused by the contagion, could pose a health risk for some time to come.
Marc Lipsitch, a professor of epidemiology and director of the Centre for Communicable Disease Dynamics at the Harvard T.H. Chan School of Public Health in the United States, said it was a "prevailing misconception" that Sars (severe acute respiratory syndrome) disappeared in the summer of 2003.
"I think the word 'disappear' is a terrible word for what happened with Sars," he said. "Sars was controlled by extremely intense public health efforts, heroic and perhaps unprecedented in modern times. It did not disappear at all."
As SARS-CoV-2 – the formal name for the new coronavirus – spreads around the world, the different ways in which countries deal with it will have a major impact on how long its stays around, experts said.
"We are not sure whether it (Covid-19) will recur, but with the differences in public health legislature, policies and patterns of human behaviour at the global level it will last for a while," said Professor Emily Chan Ying-yang, a medical professor at the Chinese University of Hong Kong and a visiting professor at Oxford University.
Earlier this month, Chan co-chaired an expert panel discussion at a conference organised by the
World Health Organisation
in Geneva to set the research agenda for the disease.
Amesh Adalja, a senior scholar at the Johns Hopkins University Centre for Health Security in the US, said it was likely the novel coronavirus would become endemic.
"I suspect that this novel virus will become endemic in the population. It may become the fifth seasonal coronavirus until a vaccine is developed," he said.
He said also that with "over two dozen countries supporting the spread of this virus, we are in the early stages of a pandemic".
Michael Osterholm, director of the Centre for Infectious Disease Research and Policy at the University of Minnesota, said that the way in which the virus was spreading within communities suggested it was likely to stay around for some time.
"There's enough infection in humans right now [for it to] sustain itself," he said. "I can't imagine why it would burn itself out in humans, it seems to like humans far too much."
Roy Hall, a professor of microbiology specialising in viruses at the University of Queensland, said that in many cases viruses became weaker after they adapted to their human hosts.
"There are subtle changes as a virus adapts to a new host and it may be that in a couple of months, after it's been through many generations in humans it changes," he said.
"As the virus adapts … it may become more efficient at infecting cells and therefore at being transmitted. Sometimes that has a counterbalance: as it becomes more transmissible it becomes less virile. So you get more virus spreading but the disease will be less severe."
Doctors currently recognise seven coronaviruses that affect humans, of which three – MERS-CoV, which causes Middle East respiratory syndrome, SARS-CoV (Sars) and SARS-CoV-2 (Covid-19) – cause the most serious complications within humans.
Osterholm said that while there were different models of transmission for the serious coronaviruses, it was not yet clear how the new one would develop.
"With the Sars model, [the virus] spills over from the animal reservoir and has a pattern where most of the infectiousness is well into the clinical disease, so you can quickly identify someone who is potentially a case, isolate them so they don't infect others and bring the disease to an end by eliminating the known animal reservoir and stopping the humans from transmitting," he said.
"The Mers model is an intermediate model, where the animal reservoir is never eliminated … but because infectiousness is late in the clinical course, we can identify patients, get them into isolation, and follow up their contacts and they don't continue to transmit any more."
In contrast, the four seasonal coronaviruses currently known to science – 229E, NL63, OC43 and HKU1 – never go away.
"HKU-1 is responsible for 1-2 per cent of severe pneumonia cases in the US. It's a low-level problem, but it stays and transmits around the world," Osterholm said, citing figures from a study carried out in a single city.
Some experts have said that even if Covid 19 eased in the summer it might still recur in the winter. But Zhong Nanshan, China's leading expert on respiratory diseases, told a press conference this week that the chances of the disease recurring every winter, like influenza, were small if the number of cases in the current outbreak could be minimised.
The US Centres for Disease Control and Prevention said it was hoping the epidemic would ease in the warmer weather.
"Other viral respiratory diseases, including influenza, are seasonal and we do see a decrease in spring and summer," Dr Nancy Messonnier, director of the CDC's National Centre for Immunisation and Respiratory Diseases, said this week. "So we can be optimistic that this disease will follow suit."
But not everyone shares that view.
"So far we don't know how this coronavirus reacts in summer," Chan said.
Lipsitch said: "New viruses that have more options of who to infect have an easier time even when the weather is not favourable. Even though coronaviruses that we know about tend to be seasonal, it would be wrong to expect this will fall into the same pattern."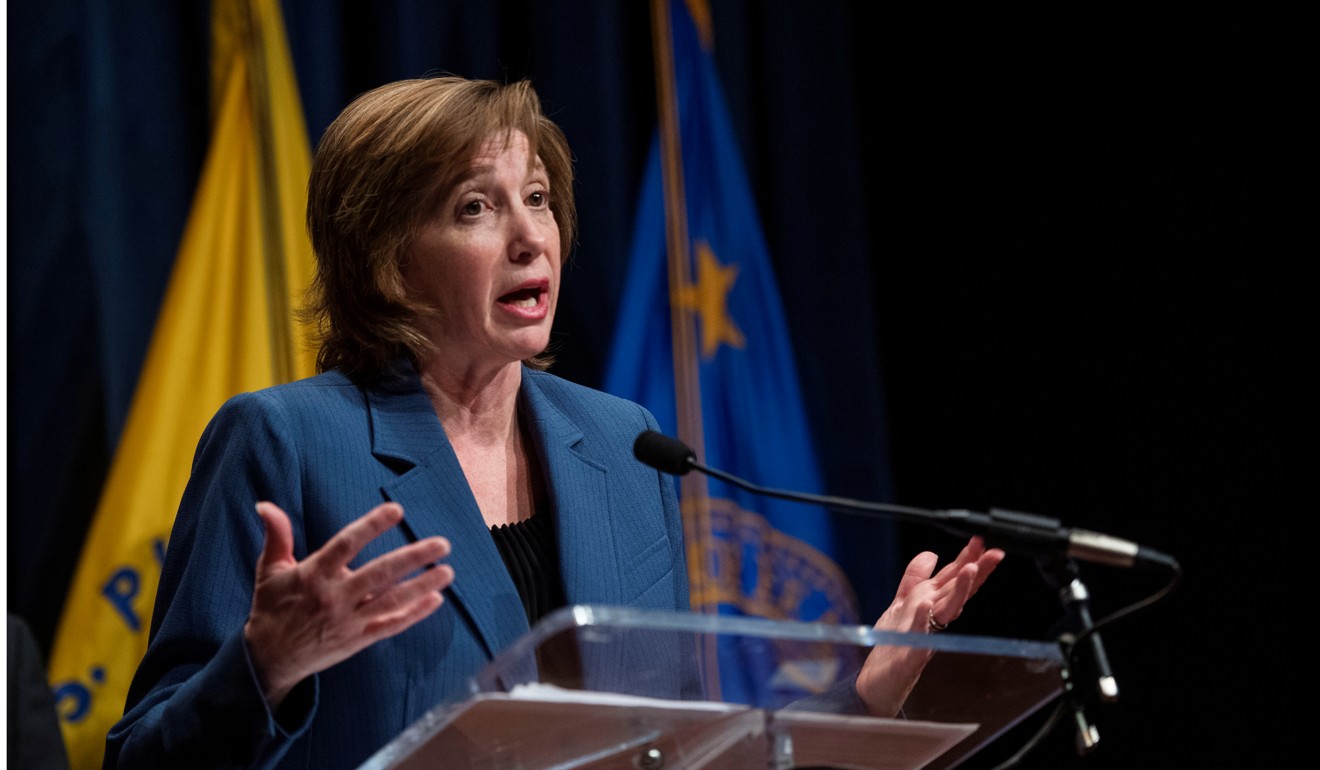 Adalja said that it was also wrong to think the new virus would behave in exactly the same way in different parts of the world.
"I suspect in the Northern Hemisphere we may see some diminishment of transmission, but this will not occur in the Southern Hemisphere," he said.
For Lipsitch, the danger is assuming that Covid-19 is "just another type of flu", as with an estimated mortality rate of about 2 per cent it is far more serious.
"Most people said the 1918 influenza pandemic killed about 2 per cent of those who were sick … it looks to me that it [Covid-19] is somewhat milder than that, but not necessarily a lot," he said.
"The 2009 flu pandemic killed something like less than one in a thousand of those who got sick. So two in a hundred is a very large difference."
"One is annoyance and the other one is catastrophe. Saying it [Covid-19] is like the flu is not helpful."
Additional reporting by Simone McCarthy
Purchase the China AI Report 2020 brought to you by SCMP Research and enjoy a 20% discount (original price US$400). This 60-page all new intelligence report gives you first-hand insights and analysis into the latest industry developments and intelligence about China AI. Get exclusive access to our webinars for continuous learning, and interact with China AI executives in live Q&A. Offer valid until 31 March 2020.
This article appeared in the South China Morning Post print edition as: Coronavirus 'unlikely to vanish' with spring