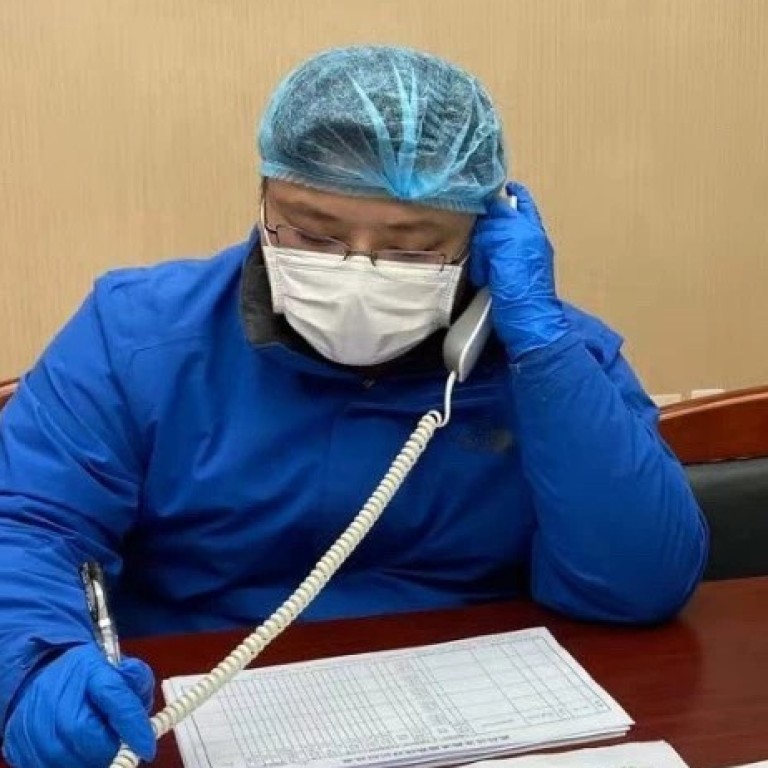 Behind the masks: the volunteers giving everything in the coronavirus crisis
Some try to find help for desperate people while others assist patients with a medical trauma but everybody is doing their best to get Wuhan through the epidemic
Death and fatigue are constant companions, testing doctors, nurses and support staff to their limits
It was a record day in one of the worst ways. Volunteers at the Wuchang district community centre in the central Chinese city of Wuhan, the epicentre of
the coronavirus outbreak
, took 9,600 phone calls from people who sought help. Not all of the callers got what they needed.
Some callers were panicked patients or their families begging for admission to hospital and for an ambulance. Some poured out their grief, helplessness and desperation over the telephone as the volunteers tried their best to connect them to medical services.
"Some callers were angry, and they were yelling and wailing in despair," said Liu Xiaofeng, a volunteer and retired emergency department director of Wuhan's Tianyou Hospital.
"In our lunch break, some of us would just stare down at our meal and sit in silence."
The stress was so great that there were no words and some wanted to quit the service. They told Liu that they'd rather be sent to fight the disease instead of just taking phone calls.
The sense of powerlessness was overwhelming and Liu was not immune to it. She recalled one case where she couldn't get a family the help they repeatedly asked for – then the calls stopped. The family called again a few days later but this time to have someone come to pick up the body of a relative who had died.
Community centres like Liu's are part of China's frontline defences against the coronavirus disease that has now spread around the world, killing more than 3,100 people. While the Chinese government has mobilised its resources to contain the epidemic, it is also counting on its volunteers and the tens of thousands of medical personnel who have been sent to Wuhan to keep the city in lockdown running, and save as many patients as possible.
Liu is no stranger to volunteering. As early as 1976, while still in secondary school, she offered to help at hospitals close to her home after the Tangshan earthquake hit northern China, killing more than 240,000 people and injuring 160,000 more. The habit stuck and she volunteered at the Red Cross in Wuhan, responsible for emergency aid and training.
She retired four years ago, but was quick to put her hand up when the coronavirus epidemic erupted – despite objections from her family.
"I am just an ordinary woman but I do believe that we should help one another whenever we can," Liu said.
Chen Xingxu, a volunteer with the Huazhong University of Science and Technology Alumni Association, was also driven to help.
He started by using his personal connections to help infected friends get admitted to hospital.
His social media accounts were soon inundated with requests as even among his own acquaintances, entire families came down with the disease and nobody could get any medical assistance.
In early February, Chen pulled together hundreds of volunteers from around the country and founded the Wuhan 520 Aid Group. They actively searched on social media for people who needed help, verifying their condition, and then calling hospitals and government offices.
"We were not afraid of being rejected, and we called every government and community number that we could find and begged for help," he said. "We would tell them we are volunteers, we have a patient here, and ramble on about his condition. We wouldn't even give them a chance to talk, because we are afraid that they might hang up."
Meanwhile, medical personnel across China answered a call of a professional kind, packing belongings to go to Wuhan to ease the stress on the city's exhausted hospitals.
Li Hongyan, a nurse from the neurology department of Drum Tower Hospital in the eastern city of Nanjing, arrived at Wuhan No 1 Hospital on February 17. She was among 40 doctors and 160 nurses sent from the hospital. Fearful of shortages, they packed their suitcases with gloves, face masks, disinfectant, vitamins, and even adult diapers and shampoo.
Li has a lot of experience working in critical care units but treating patients with Covid-19, the disease caused by the coronavirus, was very different. The shifts were normally four hours a day, but commuting and putting on protective gear took just as much time.
Before they went into the intensive care units, the medical personnel had to put on two hats, two masks, goggles, a protective suit, a blue insulating coat, two layers of gloves and shoe covers. For the first few days, they had trouble breathing, their goggles fogged up and the masks carved deep cuts on their face. When they put in IV drips, they often struggled to detect the patient's pulse through the thick clothing.
And because they spent the most time with the patients, nurses were the more vulnerable to infection. Nevertheless, Li said, she could remember all her patients and their symptoms with her eyes closed.
The city lockdown has meant that hospitals in Wuhan did not have cleaning staff and orderlies, so the nurses had to do everything from feeding the patients to helping them roll over in bed.
Even moving around the wards required special care.
"At home, we would run to the patients if we saw them in critical condition," she said. "But we can't do that here because we would tear our protective clothing."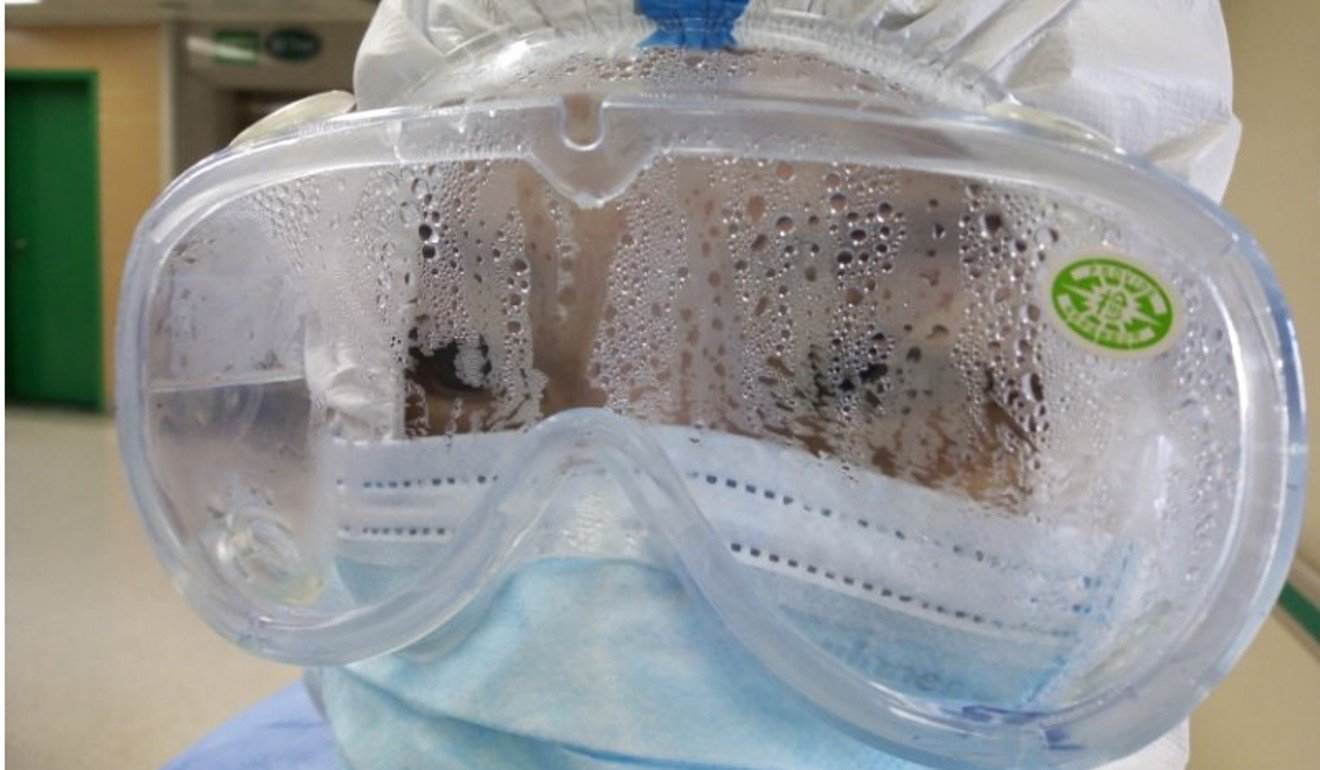 The patients very often also counted on the medical personnel for psychological support.
"We found that there are cases where the whole family has been quarantined but then the members don't know where the others are," she said. "We have this old man who is in his 90s waiting to be discharged. Every day he asks us to find his wife. We know his wife is somewhere in the ICU but we are afraid to find out where she is exactly because we might have to break the bad news to him if she dies."
Chen Kangning, a doctor from Army Medical University in Chongqing, knows how quickly a patient can decline. Treatment for the disease was simple but observation of the patient was more important, he said.
A patient can appear fine in the morning, but suddenly turn critical and lose breath in the afternoon. As the disease worsens, some patients lose oxygen quickly and their lungs appear "white" on a CAT scan.
"It's just like drowning," Chen said. These patients go on ventilators, and even on lung machines known as extracorporeal membrane oxygenation (ECMO).
"But we all know that once you are on ECMO, you are as good as gone," he said. "We know so little pathologically about this disease."
Chen and his colleagues took over Taikang Tongji Hospital in Wuhan in early February, a facility under construction and originally set to open in May. As an emergency measure, doctors turned the unfinished hospital into a specialised treatment centre within a week, taking in more than 1,000 patients.
"It wasn't built as a hospital for infectious diseases, so we have to make some modifications quickly, such as setting up quarantine zones and sealing the ceilings," he said. It barely reached basic standards for infectious disease treatment, but there was no other choice.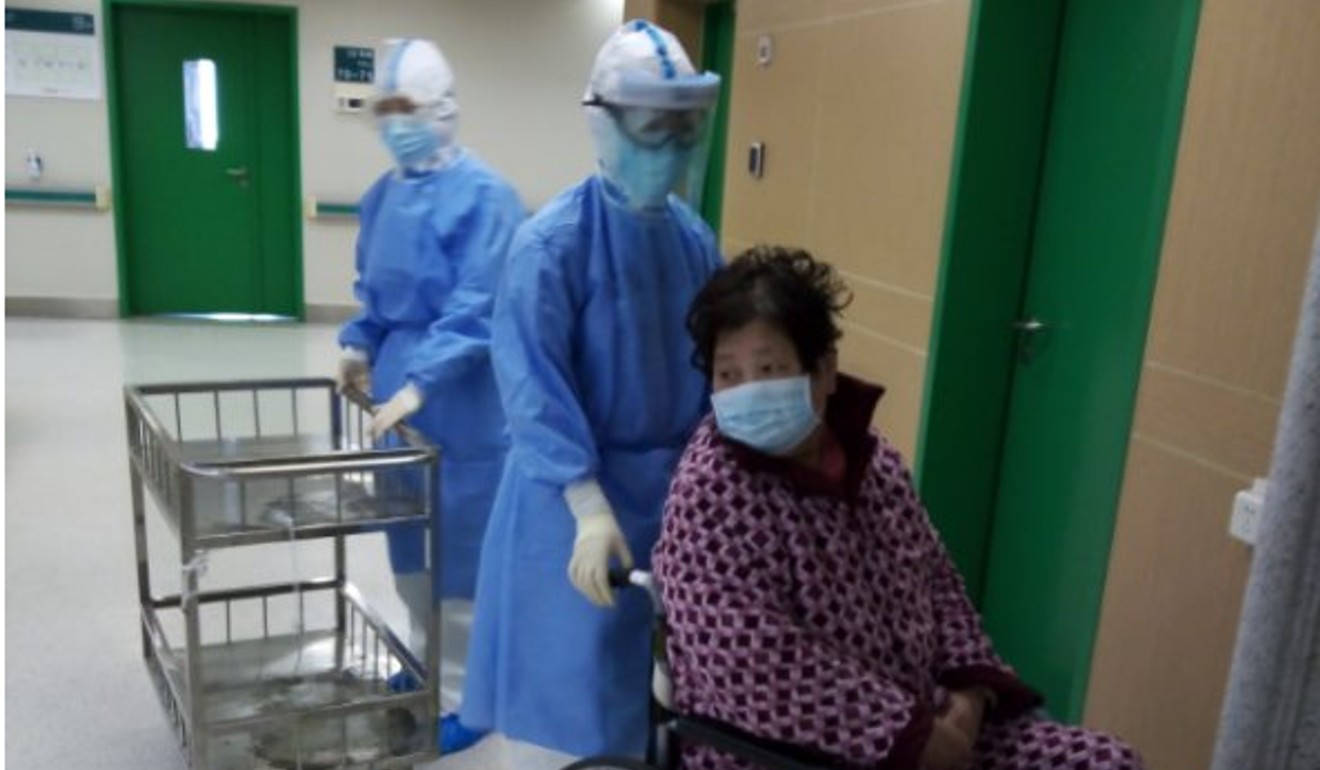 For all of the volunteers, there is the daily encounter with death, whether it's at the other end of a phone line, on the ward or among colleagues. As a former accident and emergency doctor, Liu is stronger than most other volunteers, having seen victims stuck in mangled cars calling for help, as they lose blood.But even she has come close to breaking point.
A few days ago, while in her car picking up medical supplies, Liu heard on the radio that a young doctor died after contracting the virus. She broke down and cried uncontrollably, and before she knew it, she started mumbling, "I'm so sad, I'm so sad."
She pulled over because she couldn't continue driving. She called her friends at hospitals to confirm the news but she still couldn't believe that they had lost such a young doctor.
In early February, He Hui, a Wuhan volunteer who helped deliver medical supplies to hospitals, died after contracting the virus.
Studies have shown that the coronavirus can pass through respiratory droplets and contact, but there could be other undiscovered channels of transmission.
"We are crossing the river by feeling the stones," Chen said. "But since you're already here, you might as well be bold, otherwise you're just scaring yourself."
Purchase the China AI Report 2020 brought to you by SCMP Research and enjoy a 20% discount (original price US$400). This 60-page all new intelligence report gives you first-hand insights and analysis into the latest industry developments and intelligence about China AI. Get exclusive access to our webinars for continuous learning, and interact with China AI executives in live Q&A. Offer valid until 31 March 2020.
This article appeared in the South China Morning Post print edition as: Behind the masks: Volunteers give their all in crisis