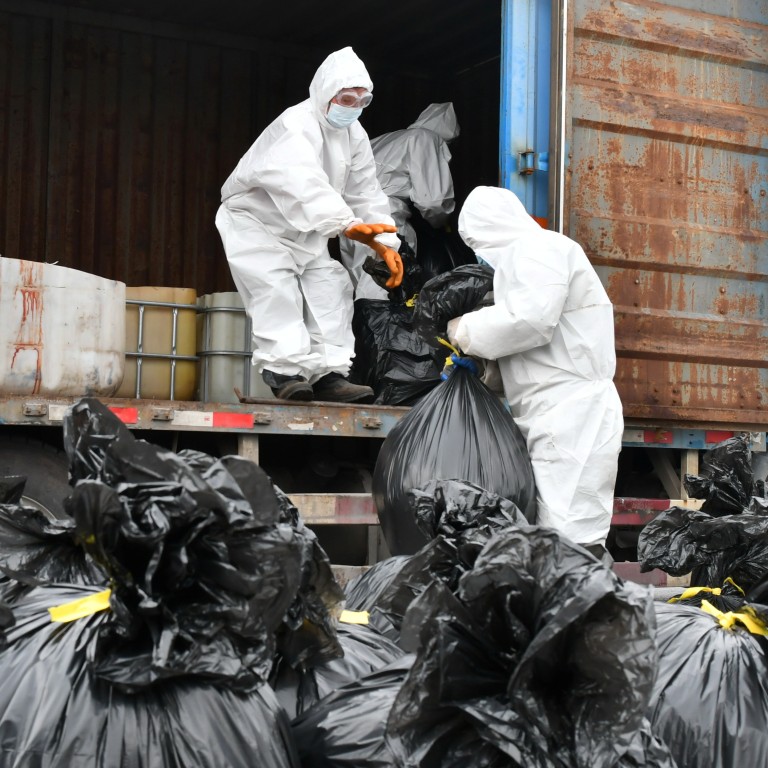 Coronavirus: China struggling to deal with mountain of medical waste created by epidemic
Lack of treatment facilities brought into sharp focus as tonnes of discarded face masks pile up around the country
Many specialist incinerators were built during the Sars crisis and are now on their last legs, experts say
Wearing a face mask to keep out the
coronavirus
has become an essential part of everyday life for many people around the world, but the huge amount of waste being created as the single-use items are tossed aside has the potential to become an ecological disaster.
How to deal with discarded face masks, which number in their millions or even billions, is another headache for Chinese authorities already caught between containing the viral disease and limiting the economic damage caused by it.
The country's inadequate medical waste treatment capabilities have also been put under the spotlight, environmental experts said.
Environment and health authorities say masks and other protective gear, especially items used by medical personnel and people infected with the coronavirus, should be treated as clinical waste, and sterilised before being incinerated at high temperatures at dedicated facilities.
While it is difficult to get an exact figure on the number of discarded masks, it is reported that the volume of medical waste in Wuhan, the city in which the epidemic began in December, had quadrupled to more than 200 tonnes a day last week, according to mainland Chinese media reports.
As demand for surgical masks soars around the world, Chinese manufacturers are producing about 116 million a day, a 12-fold increase over the past month, according to the National Development and Reform Commission, the country's top economic planning agency.
With more than 90,000 people in mainland China infected and at least 3,200 killed, the coronavirus crisis has seen a drastic spike in the volume of medical waste. While the number of incinerators China has for medical waste treatment are not made public, experts said it has remained largely unchanged over the past decade.
By comparison, the country has seen a near sixfold increase in the number of incinerators for household garbage, to 430 last year from 74 in 2009, with a further 100 under construction.
Compounding the problem is the fact that most of the medical waste facilities – built in the wake of the Sars outbreak 17 years ago – are near the end of their operating lifespan, the Ministry of Ecology and Environment said last year.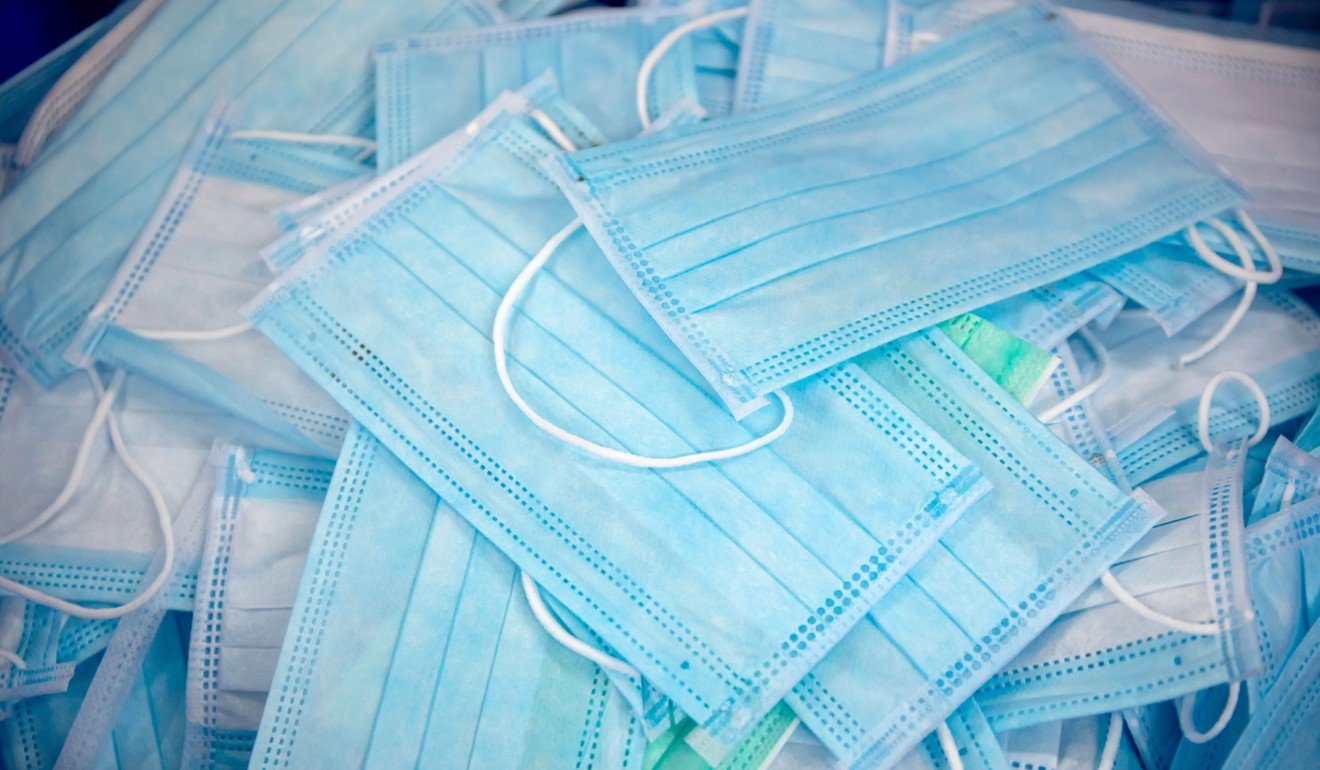 China is the world's largest polluter and producer of garbage, generating an estimated 2 million tonnes of medical waste in 2018, but has yet to roll out a specific pollution control standard for clinical waste. It is currently categorised simply as hazardous waste.
That partly explained why authorities in Wuhan – a city of 11 million people that is home to 75 per cent of those killed by the virus – appeared to have been overwhelmed by the volume of medical waste produced over the past few months, experts said.
According to Southern Metropolis Daily and other mainland Chinese media, Wuhan generated more than 200 tonnes of medical waste on February 24 alone, up from 109 tonnes just five days earlier.
Both figures far exceeded the 50 tonnes a day the city's only dedicated medical waste disposal facility was capable of handling, officials at the environment ministry were quoted by as saying.
Huge piles of masks and other discarded protective equipment have been seen at hospitals across Wuhan, with news portal The Paper saying that three tonnes of it piled up at Puren Hospital in just four days.
Garbage collectors were quoted as saying they were overwhelmed and that the city "is simply not equipped to incinerate the massive amount of waste".
The total amount of medical waste gathered across Hubei province on February 24 totalled 365 tonnes, of which 60 per cent came from hospitals, the report said.
By comparison, Wuhan produced 17,000 tonnes of medical waste in the whole of 2018, according to the country's top environment watchdog.
Eric Liu, a toxic waste specialist at Greenpeace's Beijing office, said China had a huge shortage of waste disposal facilities, specifically those capable of handling clinical waste.
"The waste treatment capacity in China, especially in terms of medical and hazardous waste, is barely enough to cope with everyday needs, let alone the country's biggest public health crisis in decades," he said.
While the environment ministry said most medical waste was being properly dealt with in major cities, just 31 per cent of the country's 629,000 tonnes of medical waste were treated in 2015, up from 24 per cent in 2008, Xinhua reported last year, citing an industry study.
Du Huanzheng, director of the Recycling Economy Institute at Tongji University in Shanghai, also expressed concerns over the widening supply-demand gap in medical waste treatment, but said a large number of new facilities were being built or planned.
"The disposal of medical waste is a major part of the battle against the outbreak, which is a wake-up call for the government to speed up the construction of new facilities and research into waste treatment technologies," he said.
The coronavirus outbreak could be the catalyst for expanding the medical waste sector and lead to the building of more incineration facilities, the experts said.
They said combustion remained the preferred means for disposing of medical waste in China, although industrialised countries were phasing out incinerators due to health and environmental concerns.
Masks could be split into three categories, Liu said. While clinical waste must be disposed of at dedicated incineration facilities, masks used by healthy people could be tackled in a similar way as household waste, which was burnt in industrial furnaces, he said.
The real challenge came from those used by people who were placed under home quarantine or others with mild symptoms, he said.
"There is a grey area over this kind of used mask, which are not under the jurisdiction of medical institutions but should be treated in accordance with standards for medical waste."
In Wuhan, authorities are scrambling to find solutions to the challenge. The environment ministry said the city's five incinerators for household waste disposal and various industrial furnaces at cement and other factories had also been assigned to help clear the garbage backlog, which stood at about 190 tonnes as of February 24.
According to a report by
China Economic Daily
, Wuhan is rushing to build more medical waste treatment plants near hospitals, including ones near
Huoshenshan
,
Leishenshan
and
Jinyintan
hospitals that will treat nine, 15 and four tonnes of clinical garbage respectively on a daily basis.
A total of 17 temporary storage facilities for medical waste, with a combined capacity of more than 1,000 tonnes, have also been built.
While authorities had to transfer some of the garbage produced in Wuhan to neighbouring cities for incineration, they have also tried to enlist help from waste treatment companies around the country.
China Shipping Group and a company in Anhui deployed a number of mobile medical waste incineration cabins to Wuhan last month, Xinhua reported.
The incinerators, each of which is capable of processing five tonnes of waste a day, were first used in 2003 during the Sars outbreak.
Officials from the Hubei government and the environment ministry said the emergency measures had worked well. But they fell short of providing a detailed breakdown of incineration facilities operating in Wuhan or explaining the sharp increases within weeks of the city's waste treatment capacity.
Wuhan was the first Chinese city to impose a
lockdown
– on January 23 – and to centralise the process of collecting, transferring and disposing used masks and other waste.
It also installed special bins for the disposal of masks in residential areas, on streets and in other public areas.
An official with Wuhan's Economic Development Zone, where more than 400,000 people work and live, said they collected about 200kg (440lbs) to 300kg of discarded masks every day from more than 200 bins.
Hospitals across the city are required to have a designated person to oversee the collection and disposal of medical waste.
"We use a few thousand masks every day," said an official at a temporary medical shelter set up at Wuhan Sports Stadium, where about 1,000 patients are being treated.
All medical waste was sent to mobile incinerators near the shelter, he said.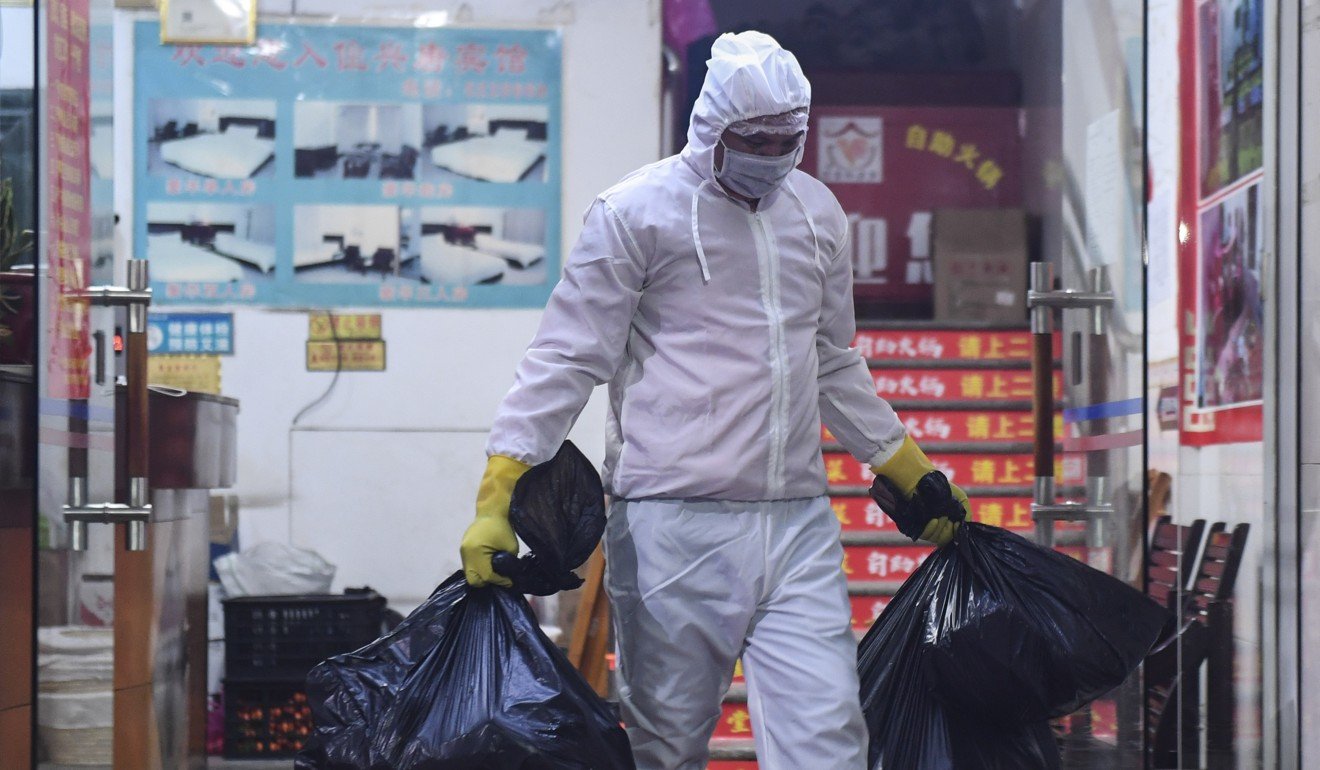 Wuhan residents, who have been effectively barred from leaving their homes without permission for weeks, are also struggling to cope.
"We don't have the luxury to change our masks every day so we've learnt to keep our consumption down to a minimum," local man Chen Hao said.
But he said he was not worried about the disposal problem as most people around him were doing the same.
"I am not the only one who tries to use masks for as long as possible and probably as a result, I don't see lots of masks discarded in the designated bins in my estate," he said.
Chen said he usually followed experts' instructions and cut his used masks into pieces before dumping them to avoid them being resold.
Liu said China's waste treatment sector had long been plagued by a shortage of investment, shoddy construction and lax oversight and management.
"If properly built and managed, the incinerators should be able to minimise the emission of toxic dioxin. That's why our problems in waste treatment and pollution control are first and foremost about management, rather than technical issues," he said.
Waste disposal has long been a source of discontent for the Chinese public, and there have been frequent mass protests against the construction of incinerators.
Liu said that while environmental concerns may need to take a back seat as the country battled the coronavirus epidemic, that should not be used as an excuse to neglect the ecological impact of an incinerator building boom.
"Although incineration is widely used around the world, it remains a fairly controversial technical solution and can hardly be described as environmentally friendly, which is why the US and other developed countries in Europe have moved away from the technology," he said.
Purchase the China AI Report 2020 brought to you by SCMP Research and enjoy a 20% discount (original price US$400). This 60-page all new intelligence report gives you first-hand insights and analysis into the latest industry developments and intelligence about China AI. Get exclusive access to our webinars for continuous learning, and interact with China AI executives in live Q&A. Offer valid until 31 March 2020.
This article appeared in the South China Morning Post print edition as: Growing pile of used masks threatens ecological disaster