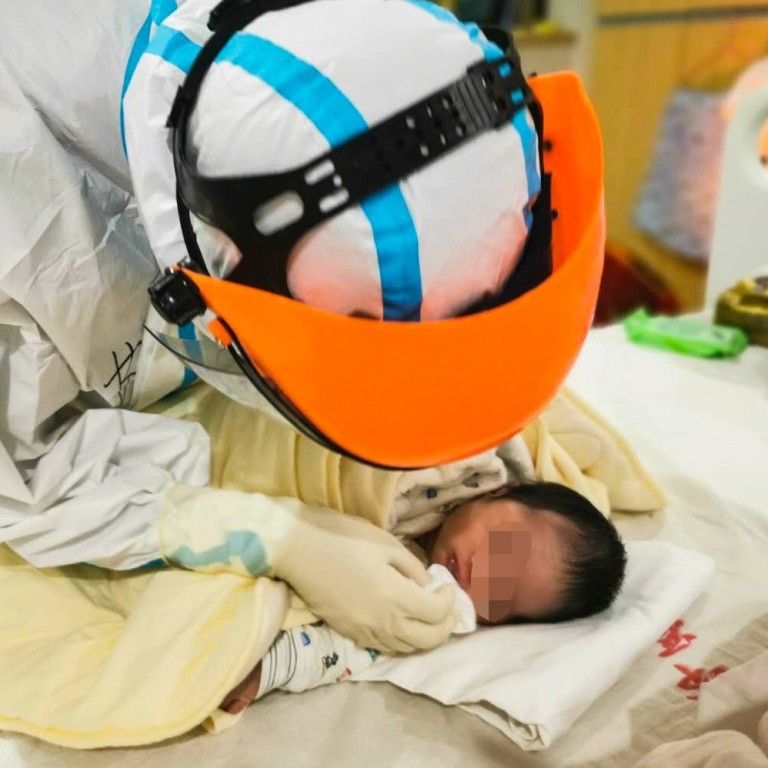 Coronavirus: vaccines 'on track for emergency use' in April
Chinese health official says progress being made on five vaccine fronts but difficulties expected
An analysis of cases in the southern Chinese city of Shenzhen found no significant difference between rates of infection for under-10s and general population
China says research on coronavirus vaccines is well under way, and some will be available for emergency and clinical research use next month.
Zheng Zhongwei, director of the National Health Commission's Science and Technology Development Centre, said the five approaches to vaccines were being pursued and advancing steadily.
But China was still learning more about the new coronavirus, and difficulties were expected during the research, he said.
Separately, Ding Xiangyang, a central government official who is part of the team overseeing coronavirus containment in Hubei province, the epicentre of the epidemic, said applications would be made next month for some vaccines to advance to clinical trials.
Children at 'same risk' as adults
Children are as likely to be infected by the new coronavirus as adults, according to scientists analysing infection data from the southern Chinese city of Shenzhen.
The researchers found a household attack rate – the probability of disease transmission from an infected household member – of 15 per cent, much higher than the population average of 7.9 per cent. But the same study found the rate of infection in children aged under 10 was very similar to the population as a whole, at 7.4 per cent.
"There was no significant association between the probability of infection and age of the index case," the researchers said, after studying data from 391 confirmed cases in Shenzhen, from January 14 to February 12, as well as 1,286 people who had been in close contact with patients.
The researchers – from Johns Hopkins Bloomberg School of Public Health, Shenzhen Centre for Disease Control and Prevention, Harbin Institute of Technology at Shenzhen and Peng Cheng Laboratory in Shenzhen – published their preprint paper on medRxiv, an online sharing resource for the medical and scientific communities.
The paper said only nine per cent of the 391 cases were severe, with most patients in either mild or moderate condition, but 84 per cent of cases presented with fever at their initial assessment.
New Hubei infections confined to Wuhan
For the first time since China started publishing national infection data for Covid-19 – the disease caused by the
coronavirus
– there were no new infections in Hubei province outside its capital Wuhan, where the outbreak originated.
China's National Health Commission said on Friday all of the 126 new cases in the province were in Wuhan. There were 29 new deaths in Hubei, of which 23 were in the provincial capital, bringing the province's total death toll to 2,931.
The latest figures follow a prediction on Thursday by senior Chinese researcher Zhang Boli – one of the 14 members on a research team working to control the outbreak – who said he expected cases in Hubei to peak in mid-March.
"According to our analysis of the statistics, we expect cities other than Wuhan in Hubei province to be basically free of coronavirus patients in the middle of March," Zhang was quoted as saying by People's Daily. "The hope is that Wuhan won't have daily new cases in late March."
Overall, there were 143 new cases and 30 new deaths on mainland China, bringing total infections to 80,552 and deaths to 3,042.
Cases surge in Malaysia
Malaysia had its biggest one-day jump in Covid-19 cases on Friday, with 28 new infections reported to take the total to 83. The country's patient numbers remained just below 30 until this week.
Meanwhile, Indonesia announced two more new coronavirus cases, bringing its total to four. The two new patients are aged 33 and 34 and are Indonesian citizens. All four virus patients are being treated at Sulianti Saroso Infectious Diseases Hospital in Jakarta, and the results of tests on five other suspected patients are pending.
First local case for the Philippines
The Philippines reported its first case of local transmission of the new coronavirus on Friday, a 62-year-old Filipino man who had not travelled outside the country. Another Filipino patient, a 48-year-old man who had visited Tokyo, was also confirmed to be infected.
Before these latest cases, the Philippines had three confirmed infections, all involving Chinese visitors, one of whom became the first fatality from the disease to be recorded outside China.
Virus sparks US drug shortage fears
The coronavirus outbreak is sparking fears of drug shortages in the US, largely due to its disruption of pharmaceutical supplies from China and India. The Food and Drug Administration has warned of shortages in one unnamed drug due to the virus, while penicillin shipments from China have dried up.
A majority of the raw ingredients used to manufacture pharmaceuticals come from China, where many factories have temporarily closed because of the outbreak, but the head of a pharmaceutical non-profit in the US said there was no need for individuals to take action at the moment.
Ron Piervincenzi, CEO of US Pharmacopeia, which sets drug standards throughout the word, said antibiotics were particularly at risk – with about 85 per cent of their ingredients coming from China – but institutions, such as hospitals and health care systems, were already taking steps to shore up their supplies.
Hubei city eases restrictions
Chibi became the first city in Hubei province to remove checkpoints from 10am on Friday morning – a sign the coronavirus-hit region may be gradually returning to normal. The decision to remove internal checkpoints followed 19 consecutive days with no new infections in the city.
A notice from Chibi's coronavirus control command said checkpoints stopping communication between Chibi and its neighbouring cities would remain but that internal traffic could now move freely, for the sake of spring ploughing, commodities transport, business and other normal daily needs.
Chibi is a county-level city in the southeastern part of Hubei which shares a border with Wuhan to its north. It has been in lockdown since midnight on January 23 and has reported 200 infections and five deaths, to date.
Wildlife off the menu in Hubei province ban
Hubei province banned the trade and consumption of wild animals on Thursday in the wake of the deadly coronavirus epidemic.
The source of the outbreak is believed to be the Huanan Seafood Wholesale Market in Hubei's provincial capital Wuhan, though a study published by a team of Chinese scientists in February suggested the virus had been introduced from somewhere else.
First community infection in Canada
Canada has suffered its first case of community infection of Covid-19 – the disease caused by the new coronavirus – involving a woman in British Columbia who had not recently travelled and had no known contact with another identified patient.
The woman was among eight new patients in BC announced by provincial health minister Adrian Dix and Dr Bonnie Henry, the provincial health officer, on Thursday afternoon.
Also among the cases was the first known case in Canada involving a visitor from the US. That patient was a woman who had travelled from Washington state, which is emerging as a new hotspot for the disease.
French legislator in intensive care
A member of France's National Assembly is in intensive care after contracting Covid-19, the lower house of parliament said on Thursday. A snack bar worker in the building had also contracted the virus and was confined at home, while another worker in the lawmakers' dining hall had been hospitalised with a suspected case of the illness.
The Assembly statement did not name the legislator but said all lawmakers and personnel had been informed. France has recorded 423 cases of the virus, as of late Thursday, up by 138 in one day, according to the national health service. There have been seven deaths so far in France.
South Korea protests as cases rise
South Korea has strongly protested Japan's decision to impose a two-week quarantine on visitors from the country, which has 6,593 infections.
Japanese Prime Minister Shinzo Abe on Thursday ordered a two-week quarantine for people arriving from South Korea while barring arrivals from highly affected areas starting on Saturday.
Seoul described the decision on Friday as "unreasonable, excessive and extremely regrettable". The foreign ministry said it would summon the Japanese ambassador on Friday to lodge a complaint, after calling in a senior diplomat late on Thursday for explanation.
Japan's government defended its new, tighter travel restrictions on visitors from China and South Korea, saying they were not too late to help slow the spread of the coronavirus outbreak.
"The decision was the result of a comprehensive review of the information available about the situation in other countries and the effects of other measures," chief government spokesman Yoshihide Suga said at a news conference on Friday. "I think the timing is appropriate."
Italian grandparents ignore warnings
Italian grandparents are ignoring a government plea to stay at home to contain the spread of the new coronavirus and are instead stepping in as last-minute babysitters after schools were closed nationwide on Wednesday, leaving 9.4 million students with no place to go for the next two weeks.
Italy, with 148 deaths from Covid-19, is the worst affected country in Europe and also has the world's oldest population after Japan. The elderly are particularly vulnerable to the new virus but they are turning out with their grandchildren at Rome's playgrounds in an unintended effect of the school closures.
One grandfather, Lorenzo Romano, said he was happy to look after his grandchildren, regardless of the risk to his health, because he wanted them around him more.
Scientists get closer look at coronavirus
Chinese scientists have isolated and amplified the novel coronavirus to get a closer look at the shape and structure of the pathogen. The researchers said previous studies had focused on the spike protein – essential to gaining entry into host cells – and had only examined proteins engineered in the laboratory, not the real virus.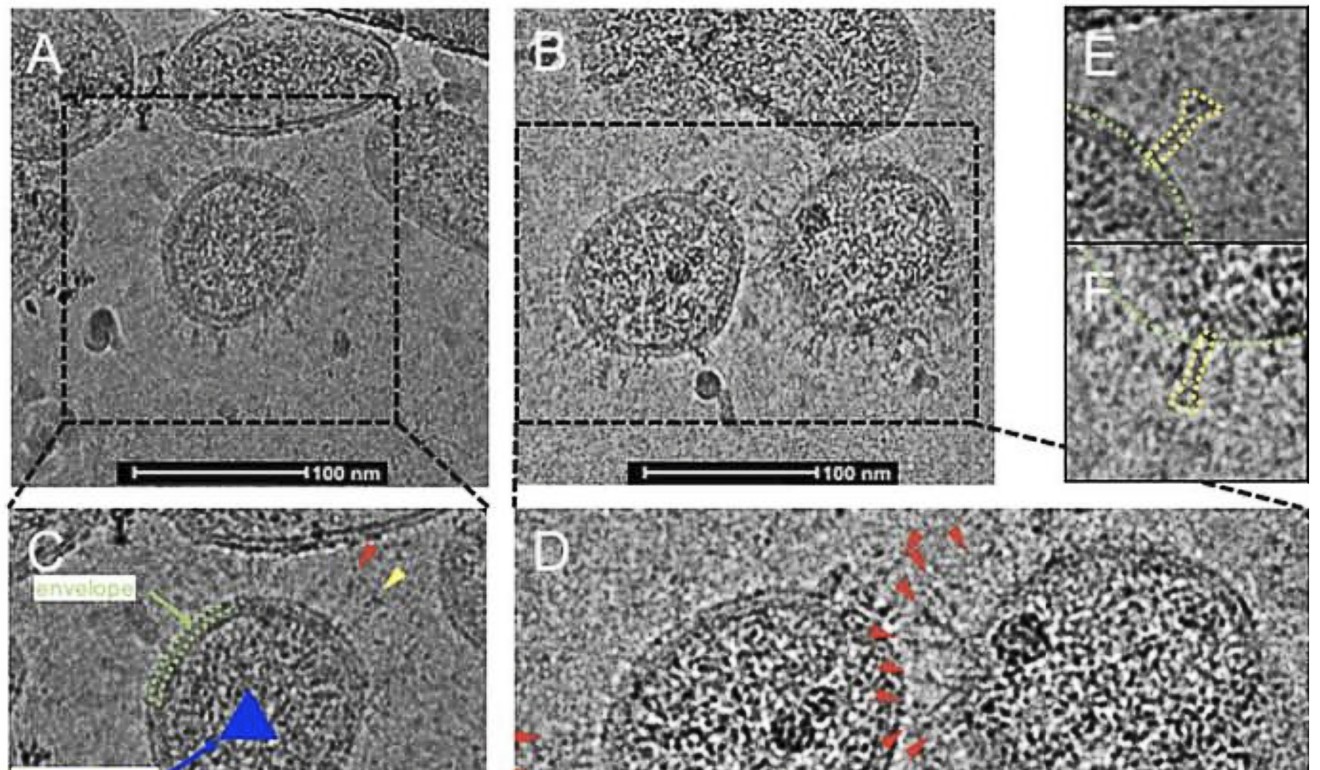 They added that their analysis of the whole structure of the virus could provide a foundation for further research into how it infected people. The results were published on the website bioRxiv, an open access preprint server for biology, on Thursday.
Additional reporting by Reuters, Associated Press and Bloomberg
Purchase the China AI Report 2020 brought to you by SCMP Research and enjoy a 20% discount (original price US$400). This 60-page all new intelligence report gives you first-hand insights and analysis into the latest industry developments and intelligence about China AI. Get exclusive access to our webinars for continuous learning, and interact with China AI executives in live Q&A. Offer valid until 31 March 2020.