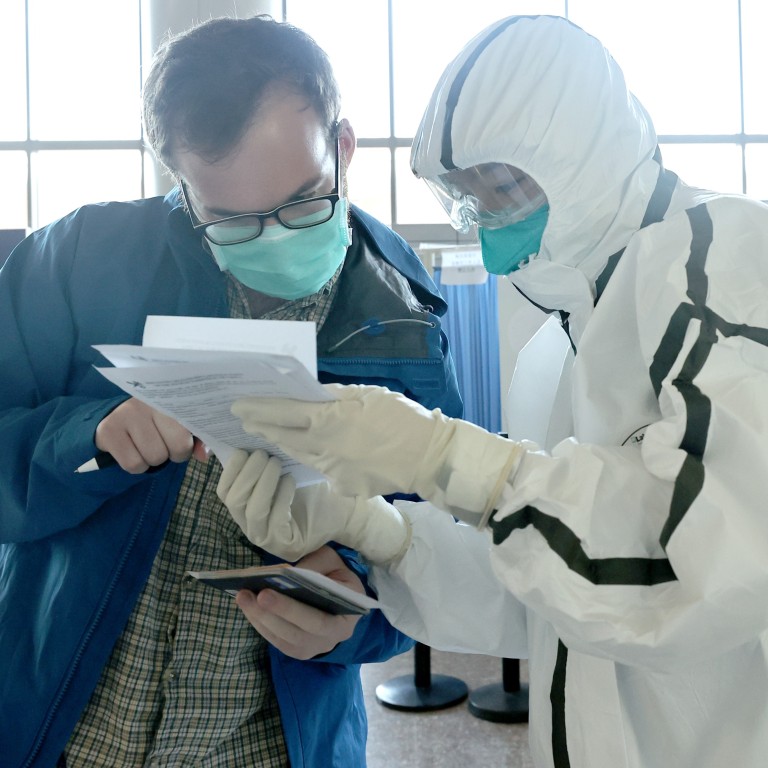 Coronavirus: Chinese capital says all international visitors must agree to 14-day self-quarantine
Owner of Beijing-based tour company fears for business, saying 'Everyone is scared. No one knows how long it is going to last'
President of the European Union Chamber of Commerce in China says measures amount to a 'de facto travel ban'
All international travellers entering Beijing city must quarantine themselves for 14 days, authorities said after imported cases of
Covid-19
were reported in the Chinese capital.
The latest measures, which were to take effect at midnight on Wednesday, replaced a ruling that said only individuals arriving from countries severely affected by the contagion had to agree to quarantine.
Short-stay travellers must lodge in designated hotels and will not be allowed to leave without first being tested for infection, Zhang Qiang, deputy director of the city's office on prevention and control of the disease said. Zhang did not say how many days a short stay involved.
On Wednesday, China announced 24 new confirmed cases of the coronavirus which causes the disease. Ten were came from overseas, including six in the capital – five from Italy and one from the United States.
The new cases took the total in China to 80,778, while the death toll rose by 22 to 3,158.
Beijing authorities have taken aggressive measures to contain the outbreak in the city, home to more than 20 million people.
These included lockdowns of residential communities and body temperature checks. There were 435 confirmed cases in the capital and eight deaths as of Wednesday.
Inbound travellers were required to register with local communities and regularly report their health status. At Beijing Capital International Airport, a zone at Terminal 3 was designated for screening arrivals from countries where Covid-19 hit hardest.
Emilie Chaudouard, the general manager of Beijing-based agency Travel-Stone, whose tours for March and April were cancelled because of the outbreak, said: "At the moment, there are no tours – everything is closed, there is nothing you can visit as a traveller coming into Beijing. Everyone cancelled everything, and everyone is scared. No one knows how long it is going to last."
Chaudouard, who quarantined herself after recently returning to Beijing from Nepal, said travellers began cancelling tour bookings at the end of January as airlines cut their services to China. She was waiting to see if customers who had scheduled tours in May would be able to visit Beijing.
Travel-Stone would have to lay off two employees and shut its office to stay afloat, she said.
"We don't know when China is going to be open again, when the Forbidden City will open again, so how can I advise someone to come, when for their first trip to China they cannot even go to the Forbidden City?" she said. "It's not only the tourism industry – everyone is hurt, and I'm not sure that the government would be able to provide help for everyone.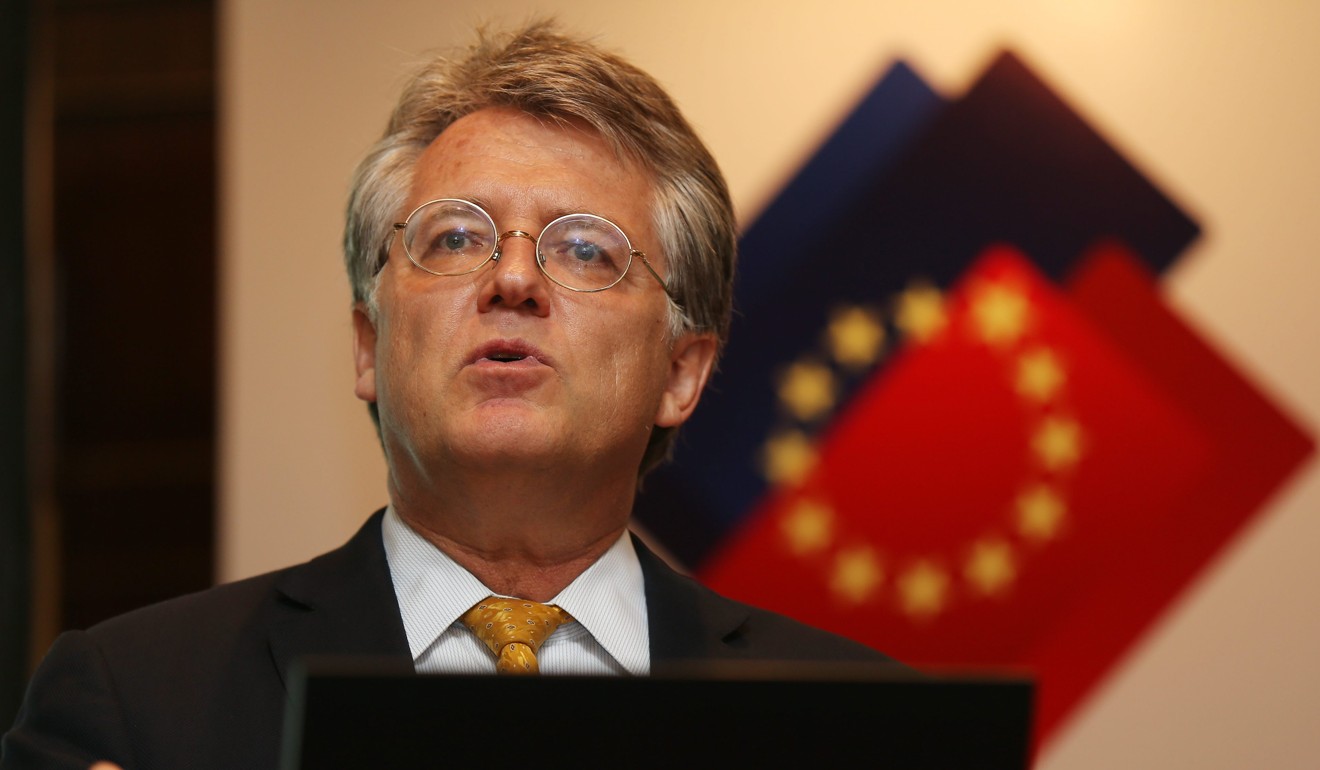 "We are losing the most important thing, which is the travellers, and there is nothing we can do."
Joerg Wuttke, president of the European Union Chamber of Commerce in China, said the measures amounted to a "de facto travel ban" that could hurt the operation of businesses in China.
"We would like to see a fine-tuned approach in view of the WHO [World Health Organisation] guidelines advising against restrictions on international travel, which were initially rightfully praised by China as a 'rational approach'," Wuttke said.
"A major concern is not only the de facto travel ban on specialists and top management from Europe, who are needed to get operations up and running, the biggest complaint comes from our members about the random implementation of travel rules across China."
Additional reporting by Wendy Wu
Purchase the China AI Report 2020 brought to you by SCMP Research and enjoy a 20% discount (original price US$400). This 60-page all new intelligence report gives you first-hand insights and analysis into the latest industry developments and intelligence about China AI. Get exclusive access to our webinars for continuous learning, and interact with China AI executives in live Q&A. Offer valid until 31 March 2020.