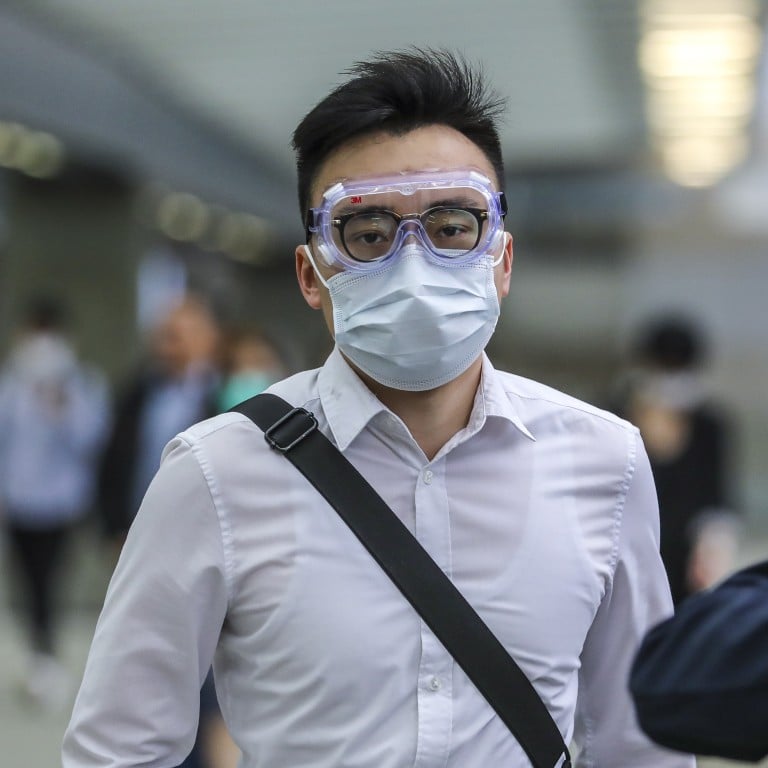 Face masks and coronavirus: how culture affects your decision to wear one
In East Asia, wearing face masks is often seen as a collective responsibility to reduce disease transmission and can symbolise solidarity
But while epidemic fears could temporarily reduce resistance to masks in the West, changing this deep-seated cultural aspect long-term will be difficult
Panic over the global spread of Covid-19 has seen face masks sold out in stores worldwide, but whether people wear them when they go outside often depends on where they are from.
In East Asia, where memories of the severe acute respiratory syndrome (Sars) outbreak 17 years ago remain strong, wearing face masks when out has become the norm.
Many see it as a collective responsibility to reduce transmission of the coronavirus, with more than 120,000 confirmed cases in more than 100 countries.
Some businesses have signs barring customers without masks from entering, while authorities in major cities in China – including Beijing and Shanghai – have made the
wearing of masks compulsory in public
.
But in many European countries and the United States, face masks can be used to racialise and stigmatise those of East Asian descent, including when a Chinese student from Britain's University of Sheffield was verbally and physically harassed in January for wearing a mask, and a Chinese woman was assaulted and called "diseased" in New York in February for doing the same.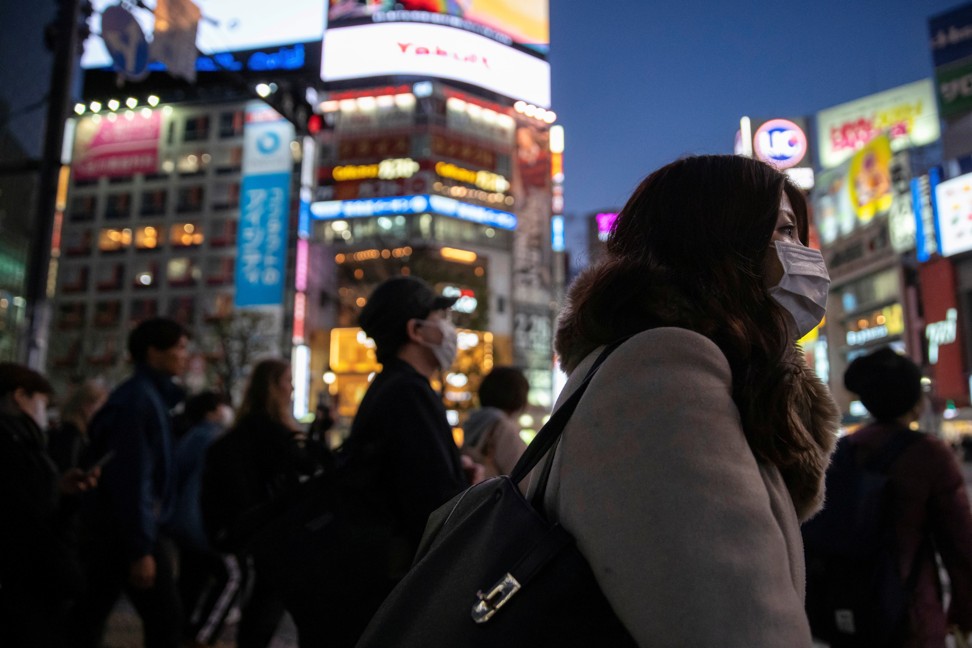 The World Health Organisation has said healthy people generally do not need to wear face masks.
US surgeon general Jerome Adams, the top federal government spokesperson on public health, urged Americans on Twitter to stop buying masks, as it could limit stocks for health care workers.
"Seriously people – STOP BUYING MASKS!" he wrote. "They are NOT effective in preventing [the] general public from catching coronavirus, but if health care providers can't get them to care for sick patients, it puts them and our communities at risk!"
Health experts have mixed views on the efficacy of face masks to prevent the spread of the coronavirus, believed to be transmitted through respiratory droplets that can come from coughing or sneezing. Some argue
handwashing is more important
, while others say masks can help stop transmission from people who are asymptomatic.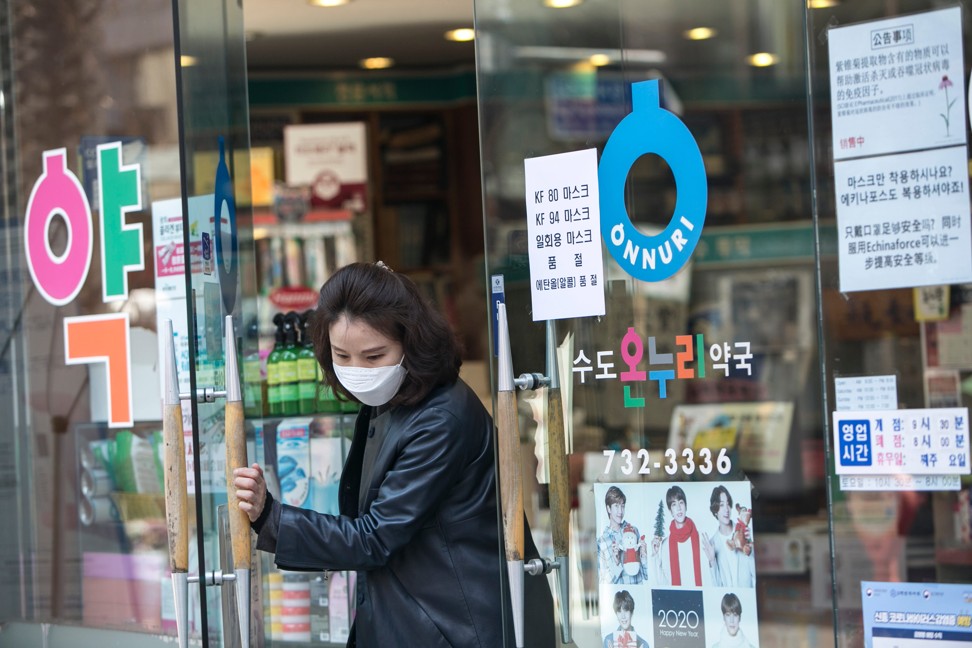 But whatever the opinions on efficacy, experts say cultural context plays a key role in whether people are willing to wear masks.
Face masks are commonplace in East Asia, not just for virus outbreaks but also to block air pollution and even fend off cold weather. Japan, for example, has a long history of mask-wearing dating back to the Spanish influenza outbreak of 1918-19. The practice has since become socially embedded as a self-protection ritual and part of people's collective responsibility.
"In Japan, [face masks] became a very common [preventive] practice against the flu, and in the seventies and eighties people started using them for hay fever," Mitsutoshi Horii, a professor at Shumei University who has researched mask-wearing in Japan, said. "More recently, there was kind of a public scare about polluted air from China and people started wearing masks for that."
People in Japan also wore masks to cover facial blemishes, keep warm in winter and help with shyness, he said. "People [in Japan] just naturally wear masks to feel safer. But in the West, because of strong resistance and belief in the importance of showing your face, people tend to have negative ideas about masks."
Officials in Hong Kong and China were reprimanded at the start of the coronavirus outbreak for not wearing face masks or not wearing them properly, with Sars undiminished in the public's collective memory.
Maria Sin Shun-ying from the University of Hong Kong wrote in 2014 about how Sars became connected with mask-wearing "to a degree that the mask itself served to delineate the disease's identity" and later became implicitly linked in Western media to censorship and cover-ups during the outbreak.
"Dramatic photos of masked crowds walking the streets of Asian cities, such as Hong Kong, were disseminated globally," she wrote. "The mask was invariably racialised and construed in the Western media as a distinctly 'Asian' phenomenon."
But since Sars, face masks as protection against pollution have been increasingly popularised in Asia by fashion designers with their "smog couture" and by celebrities including members of Korean boy band sensation
BTS
.
Western stars including Bella Hadid, Kate Hudson and Gwyneth Paltrow have posted masked selfies on social media during the coronavirus outbreak. Croatian designer Zoran Aragovic
launched a speciality "cheerful" face mask collection
earlier this month, and 220 masked couples took part in a mass wedding in the Philippines' city of Bacolod in February.
In North America, mask-wearing retained its association with Asian people, Harris Ali, a sociologist at Canada's York University, said.
"It's still seen as kind of outside the norm, and therefore not accepted. So the mask in that sense does become a stigmatising symbol, especially if that's not the norm. In a Chinese context, in a Hong Kong context, it's lost that stigmatised aspect, and in fact may have the opposite value," he said.
During Sars, face masks in Hong Kong became a symbol of solidarity against the disease and even of government distrust when the outbreak coincided with mass protests against Article 23, a proposed anti-subversion bill, that saw half a million people take to the streets on July 1, 2003, Ali said.
"In a more collectivist culture, the wearing of a mask takes on more significance than it does in the Western world," he said.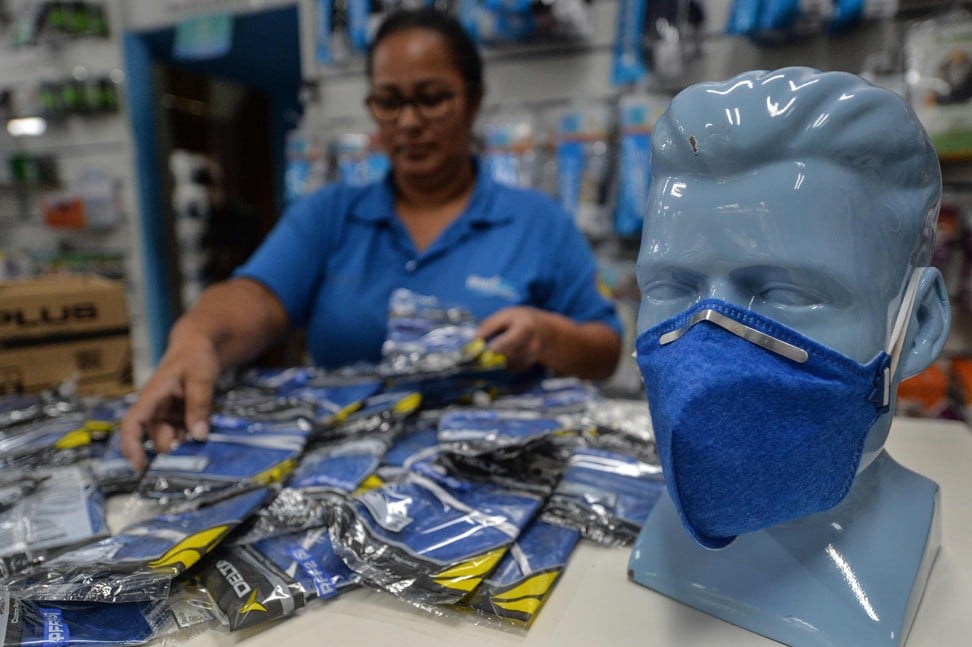 Fears of an epidemic could temporarily reduce culturally informed resistance to masks but in a wider context it would be "very difficult to change this deep aspect of Western culture", Horii said.
People would be inclined to seek out scientific evidence that supports or rejects their pre-existing ideas about masks, he said.
Purchase the China AI Report 2020 brought to you by SCMP Research and enjoy a 20% discount (original price US$400). This 60-page all new intelligence report gives you first-hand insights and analysis into the latest industry developments and intelligence about China AI. Get exclusive access to our webinars for continuous learning, and interact with China AI executives in live Q&A. Offer valid until 31 March 2020.
This article appeared in the South China Morning Post print edition as: the east vs west culture clash in wearing a mask