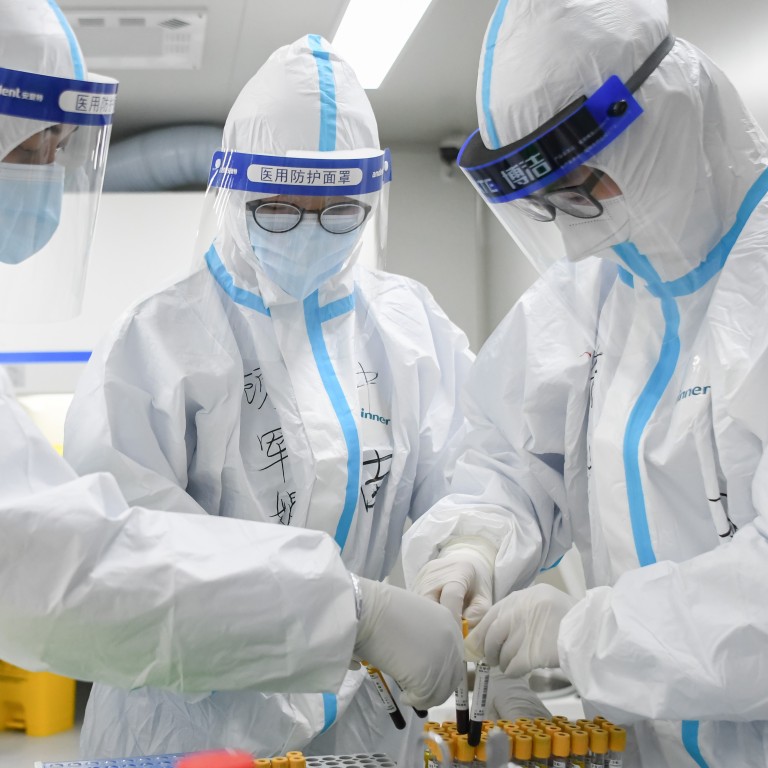 Testing, testing, testing: Chinese doctors advise on how to contain the coronavirus pandemic
Leading medical staff sent to Wuhan say testing, prevention and control can halt the contagion's spread
World Health Organisation chief delivers similar message from Geneva
Leading Chinese doctors with direct experience of
the new coronavirus
have some simple advice for countries struggling to contain the pandemic: test and quarantine aggressively and educate the public to follow basic hygiene rules.
The doctors are among a contingent sent from Beijing's Peking Union Medical College Hospital to the central Chinese city of Wuhan, in Hubei province, where the virus first emerged.
Since January 18, they have been in charge of special wards for severely and critically ill patients at a branch of Tongji Hospital. On Monday, they reflected on the last two months and what their experience could offer others.
The World Health Organisation amplified the message hours later in Geneva, warning that efforts to test, isolate and quarantine individuals suspected to have been exposed to the contagion are lacking.
"There are so many things to share, but the most important thing in combating this infectious disease is about prevention and control rather than treatment," said Du Bin, director of Peking Union's intensive care unit and a member of a national anti-coronavirus team.
"I may not be an expert on this topic but, [you must] test, test and test.
"If you don't do the nucleic acid [coronavirus] test, you'll never know who is the carrier [of the virus], who is the patient, who are the close contacts and who should be quarantined."
China is now seeing the light at the end of the tunnel, with only four new cases of the virus reported on Sunday.
The United States and parts of Europe have announced various plans to deal with what has become the biggest public health crisis in the past decade.
In the US, authorities have been criticised for failing to make enough test kits available and affordable. More testing centres are being set up across the country and 1.9 million kits are expected to be available this week, for what has been declared a national emergency.
WHO chief Dr Tedros Adhanom Ghebreyesus said in a briefing on Monday that more efforts are needed on this front.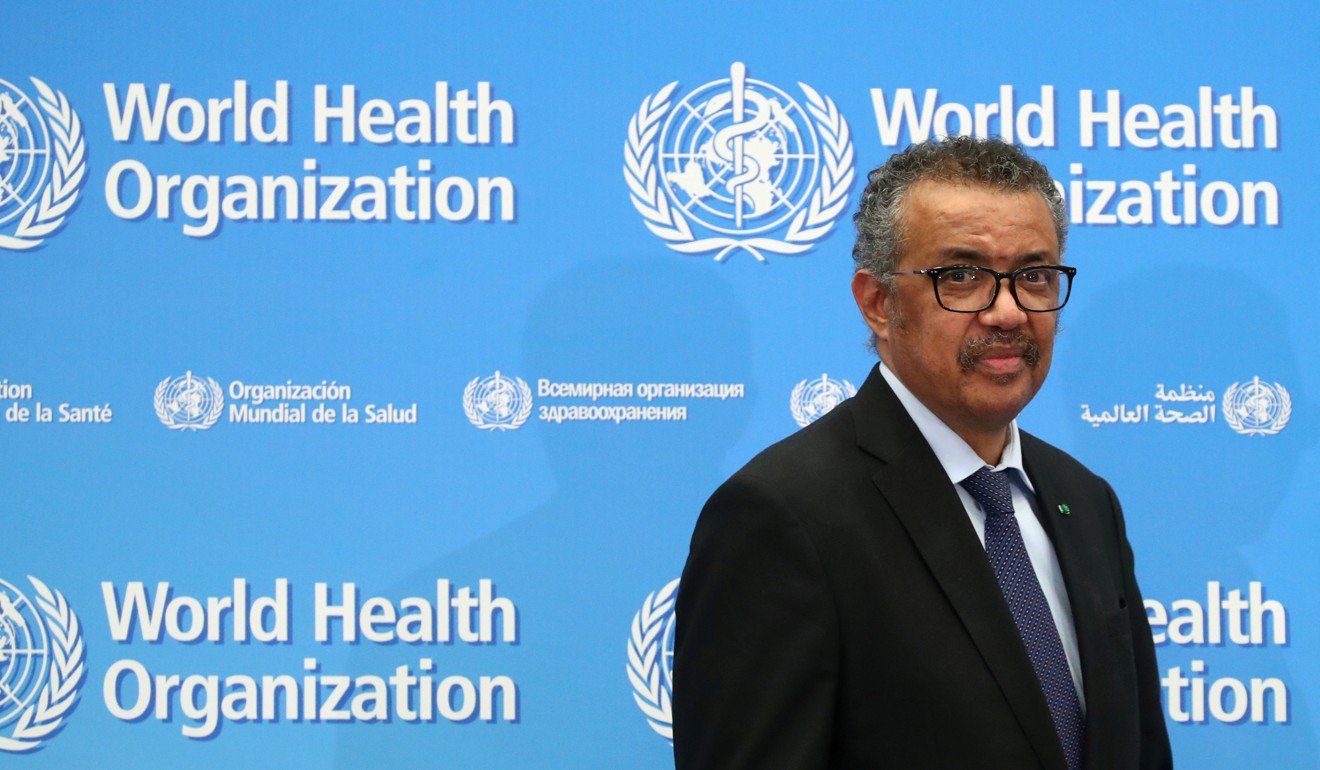 "We have ... seen a rapid escalation in social distancing measures like closing school, schools, and canceling sporting events, and other gatherings, but we have not seen an urgent enough escalation in testing isolation and contact tracing, which is the backbone of the response," Tedros said.
"We cannot stop this pandemic if we don't know who is infected," he added. "We have a simple message for all countries: test, test, test."
Shortly after Tedros spoke, the European Commission proposed to bar non-EU citizens from entering the Schengen border-free travel region for 30 days, a measure that will require approval by all member states on Tuesday. Canada announced a similar move.
Almost simultaneously, Canada's Prime Minister Justin Trudeau announced the closure of the country's borders to travellers who are not citizens or permanent residents. For now, US citizens are being exempted from that ban.
Peking Union's Du said it was not for him to judge "which [strategy] is right and which is wrong", but he believed that identifying patients, suspected cases and quarantining them early played a significant part in China's ability to rein in the epidemic.
"When we had the opportunity to isolate all the suspected cases and close contacts, this was the turning point of the outbreak here in Wuhan," he said.
One of Du's colleagues, gastroenterologist Wu Dong, said that while he respected that countries with different conditions should take different approaches, they should have one thing in common: they should take the disease seriously.
"We are not saying, well this is the Chinese example and you should follow it. For the public, take necessary action, change your behaviour and be responsible," Wu said.
Yan Xiaowei, deputy director of internal medicine at Peking Union, said the public should be educated about basic hygiene rules such as washing hands, wearing masks and not gathering in groups.
Cao Wei, deputy director of Peking Union's infectious diseases department, said high-risk cases, such as the elderly and people with conditions like high blood pressure and diabetes, should not be isolated at home. But she did not say what action they should take.
If healthy young people decide to self-isolate, they should keep an eye on their symptoms and visit a doctor as soon as they show symptoms like a persistent high fever or shortness of breath. But most important, they should be properly isolated.
"Just make sure you're not letting your family get the virus from you," Cao warned, highlighting the high risk of transmission between relatives.
Additional reporting by Robert Delaney
Purchase the China AI Report 2020 brought to you by SCMP Research and enjoy a 20% discount (original price US$400). This 60-page all new intelligence report gives you first-hand insights and analysis into the latest industry developments and intelligence about China AI. Get exclusive access to our webinars for continuous learning, and interact with China AI executives in live Q&A. Offer valid until 31 March 2020.
This article appeared in the South China Morning Post print edition as: Test and isolate aggressively, Beijing doctors advise