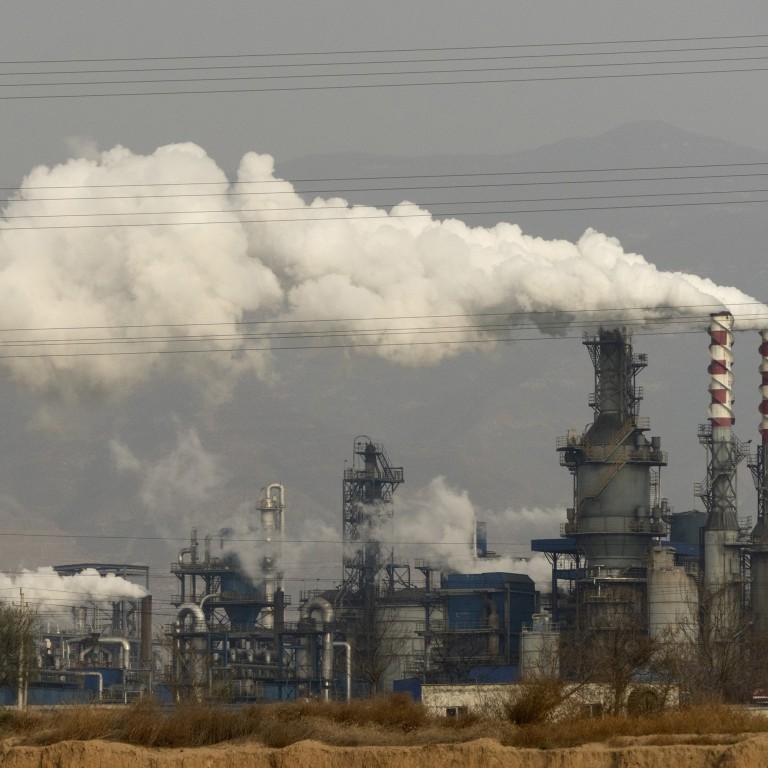 China's US$7 trillion spending spree aims to save economy – but will its reliance on fossil fuels put the planet at risk?
Environmentalists warn that plans to build more coal-fired power plants could leave it locked into a high-carbon policy for decades
One report warned that continuing on this route threatens to undermine the global agreement to limit the rise in temperatures to 2 Celsius
China is planning a 50 trillion yuan (US$7 trillion) stimulus package to try to save the economy after the coronavirus lockdown, but the projects listed include a number of coal-fired power plants – raising fears among environmentalists that it will double down on fossil fuels.
By doing so, it could lock China into decades of unsustainable development and threaten efforts to meet the UN climate change target of limiting the rise in global temperatures to 2 degrees Celsius, they said.
A report by Global Energy Monitor, a San Francisco-based non-governmental organisation, warned that if China continues to increase coal power capacity through to 2035, its output alone will far exceed the total coal power generation allotted to the entire world to meet the target and potentially make other countries' efforts futile.
But the most recent spending plans announced by provincial governments include several new coal-fired plants, which could worsen the problem.
According to a survey of provincial investment plans published two weeks ago by China Economic Weekly, 25 out of the country's 31 provinces have announced plans for projects worth a total of 49.6 trillion yuan.
The figures include projects that were already under way as well as new ones, and the works planned for this year will be worth about 7.6 trillion yuan.
The 22,000 projects include many new infrastructure investments such as 5G broadband, artificial intelligence and the industrial internet of things, as well as ones from the country's old playbook for boosting economic growth, including road and rail building and coal plants.
For example, in the northern province of Shanxi, one of the country's main coal producers, nine coal-fired plants are among the 248 infrastructure projects approved for this year, although work on some of these was already under way.
In the neighbouring province of Shaanxi, eight coal-fired power stations with a total capacity of 6,640 megawatts have been approved by the provincial government.
The plants will play a role in supporting an ultra high-voltage grid from Shaanxi to Wuhan, the city where the first Covid-19 cluster outbreak was reported.
As of January 2020, there were 105 coal-fired plants under construction in China and 101 in the pre-construction phase, according to research by Global Energy Monitor.
Coal accounted for 57.7 per cent of China's energy consumption last year, a slight decline on previous years given the increasing use of other sources such as gas, nuclear and renewables.
But the amount of coal consumed has been on the rise since 2017, increasing by 1 per cent last year.
The country increased its coal power capacity by 42.9 gigawatts between January 2018 and June last year, while countries outside China decreased their coal capacity by 8.1 gigawatts, according to Global Energy Monitor.
The report also found that projects that had been shelved some years ago were being revived, including the Shentou power station in Shanxi province.
The National Energy Administration ordered a halt to work on two units at the plant in July 2017, but construction resumed in March last year.
"These plans to continue coal plant development were in the works before the coronavirus took effect, which means there will now be even more pressure to continue with coal plant development as a means of economic stimulus and growth," said Christine Shearer, the coal programme director at the Global Energy Monitor.
"Any coal plants planned today could lock China into continued coal use for decades to come, slowing the country's energy transition."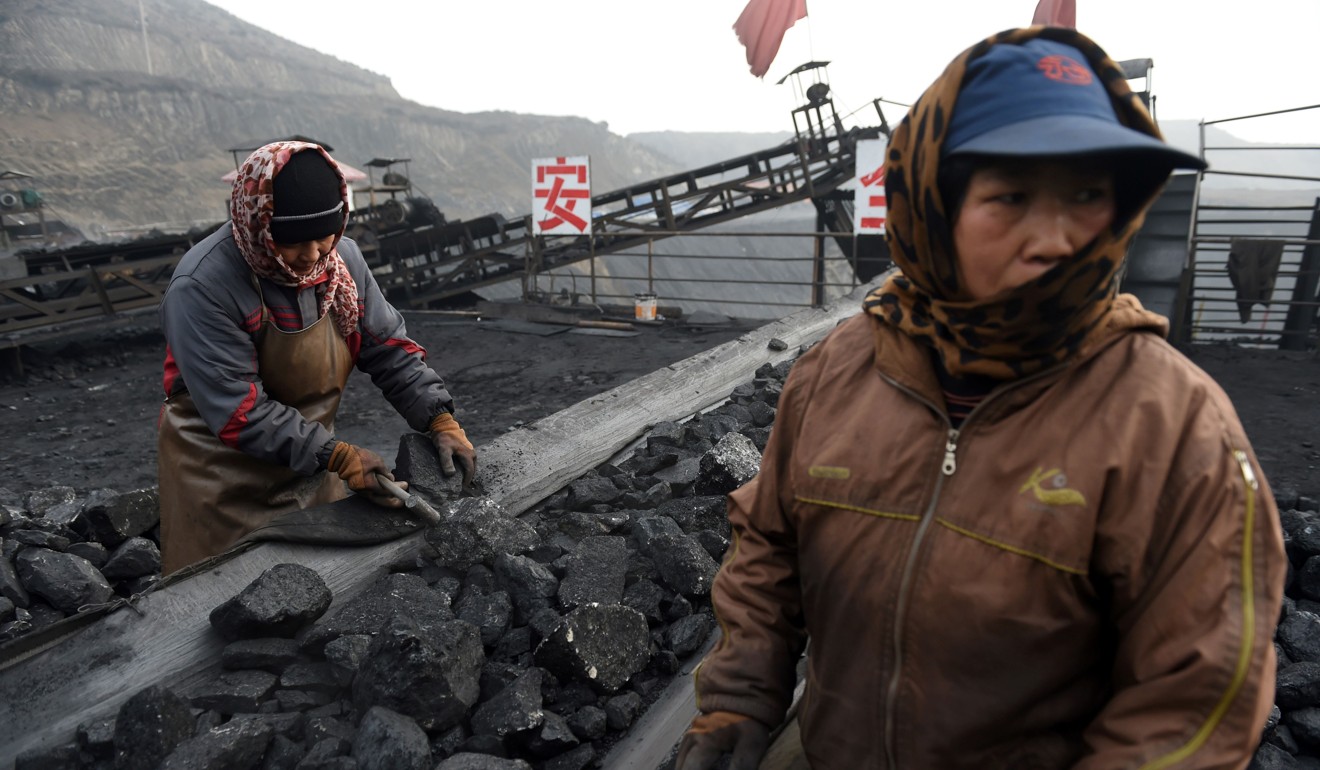 Despite growing calls from both home and abroad for China to cut its reliance on coal, the government still regards it as an important domestic industry and primary source of energy security.
There was a heated discussion on phasing out coal last year while the country was crafting its next five-year plan for its economy.
But a national energy meeting ended in October with Premier Li Keqiang committing to the clean and efficient development of coal power through the 14th Five-Year Plan, which runs until 2025.
According to Global Energy Monitor's global coal plant tracker, as of January 2020, despite having over 1,000 gigawatts of existing coal capacity, the new plants under construction will add a further 99 gigawatts of capacity, about the same as the rest of the world combined.
But some interest groups, including the Electric Power Planning and Design Institute, an affiliate of the state-owned power company, have called for the country's coal cap to be raised 1,400 gigawatts by 2035 to meet power demand.
One of the risks is that the coal plants might become stranded assets after construction, considering the evolution of renewables, said Yang Fuqiang, a senior adviser on energy and climate change policy at the Natural Resources Defence Council.
Yang said companies investing in coal plants should look at long-term goals when China has to shut down coal plants because of climate and political pressure. "At that time the economic impact could be much larger," he said.
A recent report has found that by 2030 at the latest, it will be cheaper to generate electricity from new renewables than continue operating coal in all markets.
The report, published by the London-based think tank Carbon Tracker Initiative on March 12, has examined the economics of 95 per cent of coal plants which are operating, under construction or planned worldwide and found nearly US$640 billion of investment was at risk – with 499 GW of new coal power capacity planned or under construction.
"Whether from the environmental or the economic perspective, we should have a clear road map to phase out coal," said Li Shuo, senior global policy adviser at Greenpeace East Asia.
"Since 2018, we have faced headwinds in many areas and now we are at a low ebb. I don't know how long this period will be, but if China is building more coal power plants, it will extend the period and make the hole deeper," he said.
Purchase the China AI Report 2020 brought to you by SCMP Research and enjoy a 20% discount (original price US$400). This 60-page all new intelligence report gives you first-hand insights and analysis into the latest industry developments and intelligence about China AI. Get exclusive access to our webinars for continuous learning, and interact with China AI executives in live Q&A. Offer valid until 31 March 2020.
This article appeared in the South China Morning Post print edition as: Stimulus spree may tie China to coal for decades