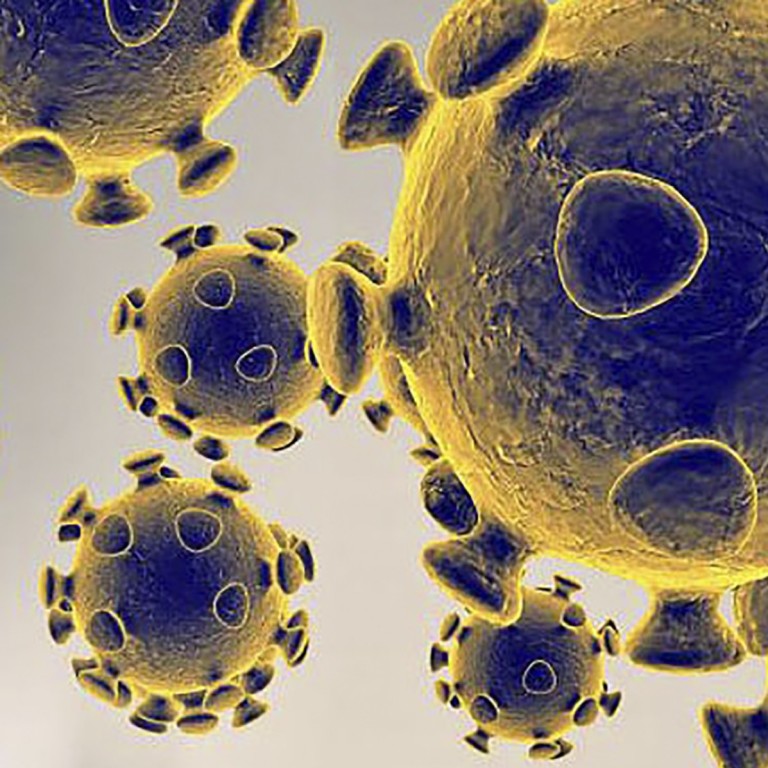 Coronavirus: loss of smell or taste could be a symptom, growing evidence suggests
Studies and observations in several countries indicate significant numbers of patients experience a loss of smell
Identifying these symptoms could allow testing and isolation of people who would otherwise infect others, doctors say
Doctors and public health experts have identified loss of smell as a potential symptom of the
coronavirus
that first spread from central China and has since become a devastating global pandemic.
Ear, nose and throat medical specialists from the United States and
Britain
over the weekend released statements about growing evidence that anosmia, or the loss of smell, and dysgeusia, or the loss of taste, were detected among patients later confirmed to have the coronavirus, despite not having other symptoms.
"Anecdotal evidence is rapidly accumulating from sites around the world that anosmia and dysgeusia are significant symptoms associated with the Covid-19 pandemic," the American Academy of Otolaryngology-Head and Neck Surgery wrote, referring to the disease caused by the virus. "We propose that these symptoms be added to the list of screening tools for the possible Covid-19 infection … and warrant serious consideration for self-isolation and testing of these individuals."
Claire Hopkins and Nirmal Kumar, from the professional body ENT UK at the Royal College of Surgeons, said evidence from South Korea, China, Italy and Germany suggested that anosmia and hyposmia, or reduced sense of smell, were markers of the coronavirus. In South Korea, 30 per cent of patients tested as positive with the virus had anosmia as their "major presenting symptom in otherwise mild cases", they wrote.
"There is potential that if any adult with anosmia but no other symptoms was asked to self-isolate for seven days, in addition to the current symptom criteria used to trigger quarantine, we might be able to reduce the number of otherwise asymptomatic individuals who continue to act as vectors, not realising the need to self-isolate," they said.
The World Health Organisation does not list loss of smell or taste as common symptoms for Covid-19, which it has said can cause fever, tiredness and a dry cough, with some also experiencing "aches and pains, nasal congestion, runny nose, sore throat or diarrhoea". But new studies and anecdotal reports of patients' experiences have pointed to loss of smell as an indicator of coronavirus infection.
Experts at the Aga Khan University in Pakistan published a study last week with the American Chemical Society that said the coronavirus could enter the brain through pathways close to the olfactory bulb, or the part of the brain that detects odours. It referenced previous studies that had shown that the severe acute respiratory syndrome (Sars) coronavirus – which spread from southern China in 2002-03 – had the ability to "cause neuronal death in mice by invading the brain via the nose close to the olfactory epithelium", or tissue lining the naval cavity for the sense of smell.
Abdul Mannan Baig, co-author of the study, told The Scientist magazine on Tuesday that loss of smell and taste could be early warning signs of infection for the coronavirus, which also suggested that the virus could invade the central nervous system.
"It is important to screen the patients for neurological signs early and late in the course of Covid-19, as this could be life-saving in our fight against Covid-19 pandemic," he said.
A study by neurological experts at the Huazhong University of Science and Technology in Wuhan, the initial epicentre of the outbreak in China, found in late February that for confirmed coronavirus patients experiencing symptoms related to their peripheral nervous system, 5.1 per cent reported a reduced ability to smell and 5.6 per cent said they had reduced sense of taste.
Hendrik Streeck, a German virologist at the University of Bonn, told German paper Frankfurter Allgemeine Zeitung that about two-thirds of the patients he interviewed in Germany described experiencing a loss of smell and taste that lasted for several days.
Purchase the China AI Report 2020 brought to you by SCMP Research and enjoy a 20% discount (original price US$400). This 60-page all new intelligence report gives you first-hand insights and analysis into the latest industry developments and intelligence about China AI. Get exclusive access to our webinars for continuous learning, and interact with China AI executives in live Q&A. Offer valid until 31 March 2020.
This article appeared in the South China Morning Post print edition as: Experts say loss of smell or taste may indicate infection