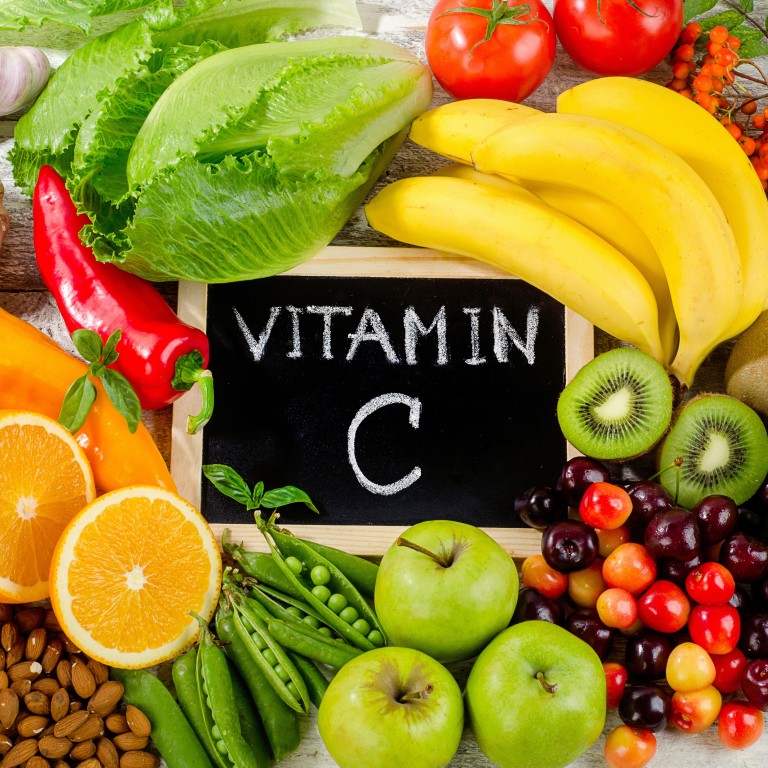 Vitamin C deployed in big doses to help treat coronavirus patients
Hospitals in the United States and China administer the supplement as part of a therapy for people with Covid-19
But there's no evidence yet that it is effective and more research needs to be done, expert say
First it was herbal tea. Then it was
a traditional Chinese medicine formula
. Now some coronavirus patients are taking large doses of Vitamin C in an unorthodox quest for an effective therapy.
But medical specialists warn that there is no evidence to support it as a valid treatment.
According to the report, Vitamin C was injected intravenously into patients in amounts much higher than the normal recommended daily dose of 90 milligrams for men and 75 milligrams for women suggested by the National Institutes of Health (NIH).
Vitamin C is often suggested as a dietary supplement for people who have caught a cold, but is not considered a cure for diseases like influenza.
A similar treatment is also being tested in Wuhan, the central Chinese city where the coronavirus was first detected.
Professor Liu Shi of Wuhan Union Hospital, said the medical centre, which has a large number of Covid-19 patients with severe symptoms, had also tried the therapy.
"It was also administered to the patients intravenously, along with other drugs, because they are all seriously ill," she said.
"We still don't know whether this helps [their] recovery – this needs a lot of research," she said, adding that unlike vitamins A and D, Vitamin C is not toxic even if consumed in high doses because it is water soluble and therefore can be excreted easily.
Professor Yang Jinkui, from Beijing Tongren Hospital, said there was no scientific evidence to support the use of Vitamin C and any suggestion that it could be an effective cure was "completely groundless".
"In my understanding, it may be serving as a placebo as there is no special drug for this new disease yet. Sometimes it is deception with good intentions," Yang said.
"[People] in different countries may have different fixations with some particular therapies, just like we [Chinese people] prefer herbal medicine."
Wang Xiaogang, a doctor at Beijing Hospital, who has treated seriously ill coronavirus patients in Wuhan, agreed that there was no clinical evidence to prove that Vitamin C really helped.
"This is meaningless," Wang said.
Scientific studies to date only suggested that Vitamin C might have an effect in the treatment of cancer, cardiovascular disease, age-related macular degeneration and the common cold, according to the NIH.
Purchase the China AI Report 2020 brought to you by SCMP Research and enjoy a 20% discount (original price US$400). This 60-page all new intelligence report gives you first-hand insights and analysis into the latest industry developments and intelligence about China AI. Get exclusive access to our webinars for continuous learning, and interact with China AI executives in live Q&A. Offer valid until 31 March 2020.
This article appeared in the South China Morning Post print edition as: new york patients also given large doses of vitamin c