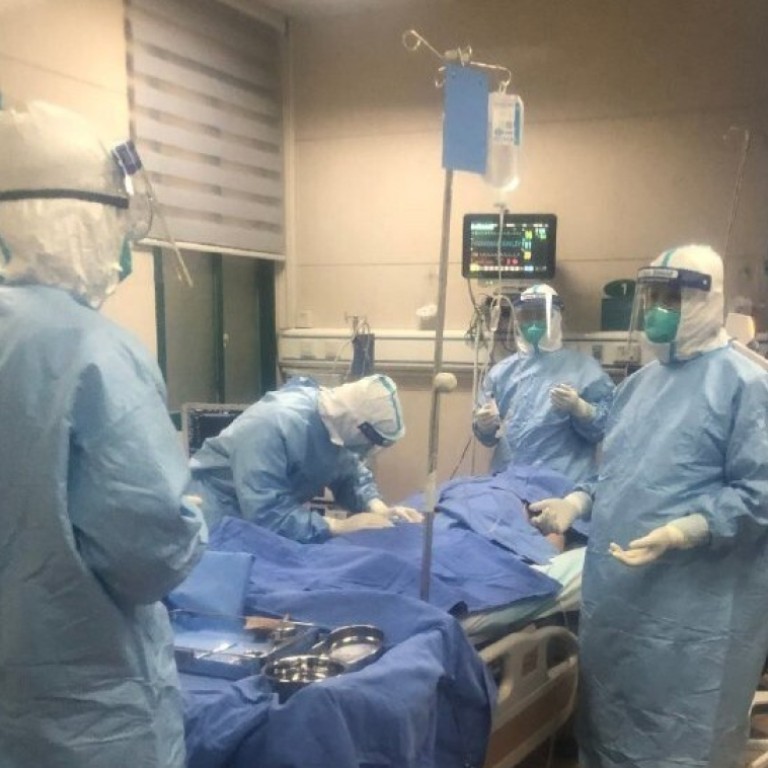 Doctors on front line of China's battle with coronavirus tell of race to respond to onset of new disease
One doctor in Wuhan describes the emotional toll of trying to care for Covid-19 patients and warns that the most serious cases are still struggling to make it
Medical staff had to learn on the job when treating the previously unknown disease, which may have cost some patients their lives
As a veteran critical care doctor, Peng Zhiyong from Zhongnan Hospital in Wuhan has seen his fair share of deaths, especially when dealing with the deadly Sars outbreak in 2003 and
bird flu
in 2016.
But he admits that sometimes while fighting the
Covid-19 outbreak
he broke down in tears, particularly when his department had to turn away critically ill patients because of a shortage of beds or when patients died despite medical workers' best efforts to save them.
"I couldn't calm down in the face of death, but I just had to pull together to do my job," said Peng.
China is slowly recovering from the outbreak of the new coronavirus which causes the disease, but doctors like Peng are still battling to save some of their most seriously ill patients.
At the start of the week 600 cases in the country were still listed as severe, down from a peak of 12,000 in mid-February.
"These patients are really, really sick. Half of them will struggle to make it," Peng, a visiting doctor at Hong Kong's Prince of Wales Hospital during the 2003 severe acute respiratory syndrome (Sars) outbreak, said.
"The case fatality rate of Covid-19 [about 4 per cent] is lower than Sars [about 10 per cent], but once admitted to intensive care, the disease progresses just as rapidly and scarily as Sars."
Doctors who have treated both
Sars and Covid-19
say the symptoms of the latter usually have a slower onset, but it can catch doctors off guard by progressing rapidly when they do appear. As well as damaging the lungs, it can also target other vital organs such as the heart and liver.
The disease was first identified in Wuhan late last year, and the central Chinese city has recorded more than 50,000 cases – around 20 per cent of which were classed as severe or critical.
Peng's intensive care unit is still treating 20 patients and he said the fatality rates for the most serious cases had been creeping up over the past three months – from less than 20 per cent in January to around 30 per cent by March – because patients develop multiple complications during long hospital stays.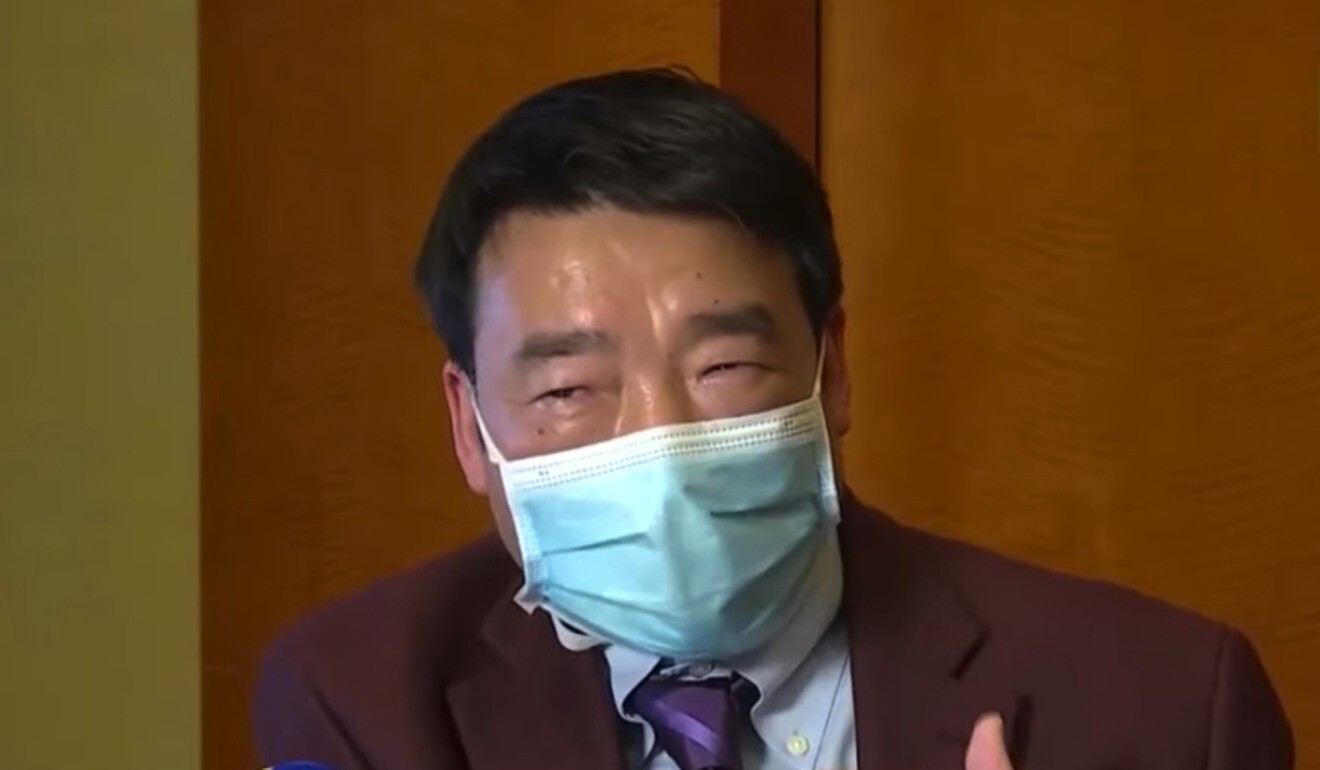 Peng's team of around 200 doctors and nurses had to learn on the job because their previous experience as critical care specialists was of limited use in treating this previously unknown disease.
While they were able to refine their treatments and techniques, this knowledge came at the cost of several lives along the way.
He described how the hospital's first patient with the then-mystery pneumonia was a 53-year-old food vendor from the Huanggang wet market, who arrived on January 6.
"I had to admit this patient. He was very ill and had been turned down by several hospitals. He would have died if we hadn't taken him," Peng recalled.
The patient took a turn for the worse the next day and doctors gave him a treatment known as extracorporeal membrane oxygenation, which provides prolonged support to patients whose heart and lungs are failing.
This patient pulled through after two weeks of treatment and the man was eventually discharged on January 27 without being charged for the expensive therapy.
Other doctors around China say that while respirators and treatments such as this bought patients time for their immune systems to fight off the disease, they sometimes felt the need to take a more aggressive approach.
Du Bin, director of the intensive care department at Peking Union Medical College Hospital, said he had seen dozens of patients die because medical staff had delayed the insertion of a tube into the trachea to help them breathe.
Du said he had been pushing for staff to use the procedure as soon as it became apparent that less invasive methods, such as ventilators, were unlikely to work – even though it increased the risk that droplets or aerosols could infect medical staff.
Other doctors, including Chen Jingyu from Wuxi People's Hospital in the eastern province of Jiangsu, used transplants.
Chen said his team had performed two lung transplants, on a 59-year-old man in late February and on a 73-year-old in mid-March.
"Our team contributed to the proud record of Jiangsu province, where zero deaths occurred among 631 Covid-19 patients," Chen said.
Two other lung transplants were carried out this month at the First Affiliated Hospital to the Medical School of Zhejiang University, but Chen said doctors had to meet a number of criteria before they were allowed to carry out the procedure and the need for extra protection pushes the cost of each operation beyond US$10,000.
Many of the patients who remain in hospital are elderly, have poor immune systems and have developed a range of other problems.
"I have patients who have been in ICU for two months and their lives depend on machines. I am not optimistic about their condition," said one doctor from Beijing who has been helping medical staff in Wuhan since mid-January.
"I don't know when I can go back home but I will not leave Wuhan until all severe cases have improved or died," the doctor, who asked not to be named, said.