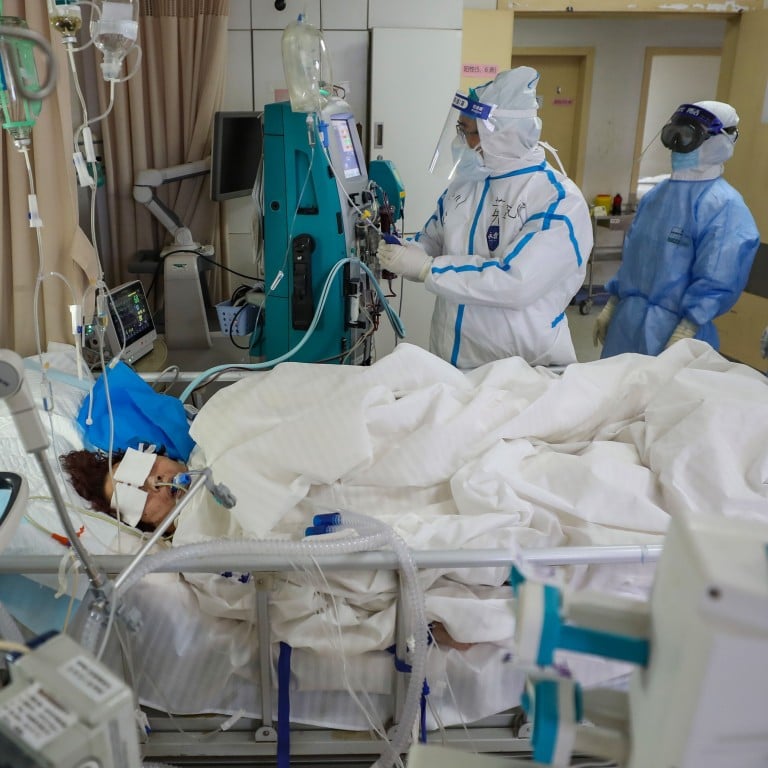 Coronavirus: young people more likely to retest positive after treatment, study says
Of the 38 people who retested positive for infection after being discharged from hospital, seven were aged under 14, researchers say
Study, which has yet to be peer-reviewed, was based on a sample of 262 former patients of Shenzhen 3rd People's Hospital in Guangdong province
A study by scientists from China and the
United States
found that 14.5 per cent of people discharged from hospital after being treated for
Covid-19
later retested positive for infection.
According to the researchers, 38 of 262 subjects – all of whom were observed for at least two weeks – retested positive, which was almost identical to the proportion – 14 per cent – found in a study conducted in late February by health authorities in southern China's Guangdong province.
However, research conducted last month by a team from Tongji Hospital in Wuhan – the central China city at the epicentre of the initial outbreak – returned a positive retest figure of just 3 per cent.
The latest study, which was conducted by reseachers from Shenzhen 3rd People's Hospital, Beijing Tsinghua Changgung Hospital, Southern University of Science and Technology and MIT, was published on Medrxv.org and has yet to be peer-reviewed.
The subjects had all been patients at Shenzhen 3rd People's Hospital in Guangdong between January 23 and February 25.
The researchers said the results appeared to suggest that younger people were more likely to retest positive, as were those who had suffered only mild symptoms.
Of the 38 patients who retested positive after discharge, just one was aged over 60, while seven were under 14, it said.
Also, of the 38, only "a small number reported a mild cough and chest tightness, which was not worse than before", while none experienced a fever, it said.
The researchers also tested 21 people with whom the 38 subjects had been in close contact and they all came back negative for the coronavirus.
Despite their findings, the researchers said that because of discrepancies in the results found with different test kits, they had not ruled out the possibility that people who had recovered from
Covid-19
might become carriers.
The researchers found that 18 of 24 patients who returned a negative result using a commercially available test kit – known as an RT-PCR – actually tested positive when subjected to more "sensitive" tests, according to Feng Zhang from MIT who was a co-author of the study.
Professor Leo Poon Lit-man, who heads the public health laboratory sciences division at the University of Hong Kong, said that although RT-PCR tests were generally reliable, it was possible to have discrepancies in the results they produced.
"If you do a series of tests [on people discharged from hospital], most of the time they will come back negative because the amount of virus in the sample is low," he said. "It will only come back positive after doing multiple tests."
While some studies have suggested that the virus in patients who retested positive was no longer infectious, experts needed to consider how to deal with such cases, Poon said.
China's National Health Commission does not publicly report the number of patients who test positive for the coronavirus after being discharged from hospital.
Sign up now and get a 10% discount (original price US$400) off the China AI Report 2020 by SCMP Research. Learn about the AI ambitions of Alibaba, Baidu & JD.com through our in-depth case studies, and explore new applications of AI across industries. The report also includes exclusive access to webinars to interact with C-level executives from leading China AI companies (via live Q&A sessions). Offer valid until 31 May 2020.