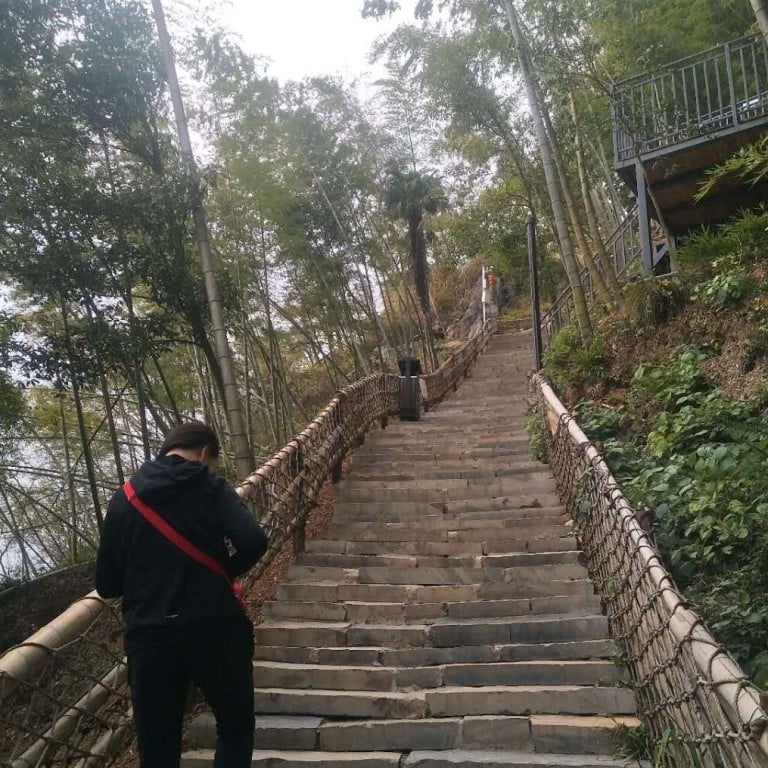 Wuhan coronavirus survivors may have their health but normal life will take a little longer
Third in a series exploring the different experiences of Covid-19 survivors from around the world
'It was like waiting for death,' man says of suffering at home
More than two months have passed since Lu Ming and his wife fell ill with coronavirus, and their life is far from getting back to normal.
Lu is still under home isolation while his wife Li Yue is in a quarantine centre. She was admitted to hospital twice because she tested positive to the virus again after being released.
The middle-aged couple from Wuhan, the city in central China where the first Covid-19 case was reported, battled persistent fever on their own during the city's hardest times in late January and early February, when hospitals were fully packed and test kits were still in short supply.
It was only two weeks after developing symptoms they thought were caused by a cold that the couple was confirmed to have contracted the new virus and admitted to hospital. By then, Lu, aged 45, had suffered a fever for 13 days.
"Day after day, I remained home, there was no bed in the hospital. It was like waiting for death," said the man who was eventually admitted to hospital for two weeks.
His wife, who worked in a supermarket and became sick first, was less ill but her experience was no less dramatic. She was sick at home for 18 days, in hospital for two weeks, tested positive again during follow-up quarantine, was admitted to hospital again for 16 days, and is now under quarantine for a second time.
Chinese authorities put recovered patients in quarantine centres during which follow-up assessments are done. After they are released patients must be isolated at home for another two weeks.
Wuhan has so far reported about 50,000 infections during the
coronavirus pandemic
since it first broke out in the city in December. Most of them have recovered, while more than 2,500 people died and 500 are still in hospital.
Lu has finished his 28-day isolation period and regained health, but he is still unable to visit places because his
health code
– a QR code adopted by authorities around China to record one's status related to the coronavirus – remained red, suggesting high risks and movement restrictions.
"Theoretically, I should be green by now, without which I can't go anywhere," he said.
Wuhan has been put under
a strict lockdown since January 23
to contain the epidemic. Since late last month travel within the city has gradually resumed as new cases have dropped to zero.
However, Lu must still order his daily necessities online and have them delivered to his door.
The government followed up on him with several nucleic acid tests in the isolation period, but he wanted to have another CAT scan of the lungs and do another blood test to be 100 per cent sure that he is fully recovered. But now that he has a red code that is not possible.
"All this could have been avoided if the experts told people about what was happening earlier," he said, referring to official statements that the virus was not transmissible among people in the early days of the outbreak.
"It wouldn't have to be like this, to have such a large impact, to cause such great loss to the country, or the individuals," he said.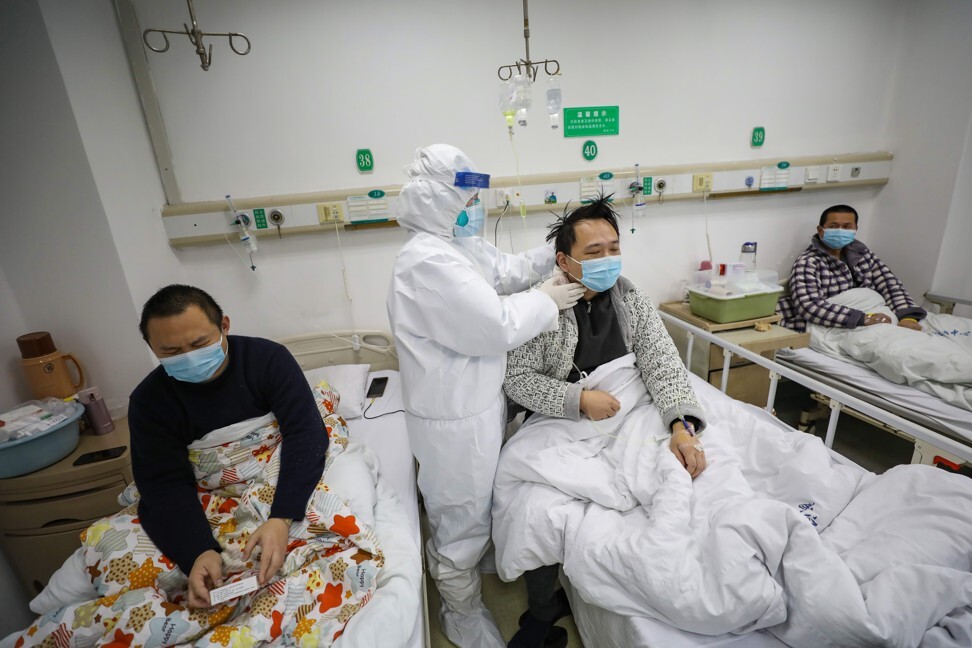 An office clerk at a state-owned company, Lu believed he got the virus from Li, his 42-year-old wife, who first became infected in late January at her workplace.
"Customers didn't wear masks, neither did the staff workers at her supermarket," Lu said. "There was not enough information for us. We thought it was not that serious.
"Once, I wore a mask while taking the subway and people were just surprised. They stared at me."
Even after Li fell ill on January 26, they did not think of the coronavirus. Instead, they thought it was a common cold.
"We have been through Sars in 2002 and 2003. It occurred mainly in Guangdong and Beijing. There were some cases in Hubei, but the number was small," he said, referring to severe acute respiratory syndrome.
"It was like robbery or something like that. It was something faraway, something just on TV. It never occurred to me that this could happen to me and my family."
They did not realise they had the new disease until Li had had a fever for several days in a row and he got similar symptoms to the coronavirus too.
It was not until February 10 that they were tested for the virus. The results did not come until three days later.
"There were not so many test kits at that time, just about 200 a day, as far as I know. How would we have the luck to be tested in time?" he said.
Before that, they had visited hospitals every day to get antivirus medicine.
"I know there was no special drug for this disease yet, so getting a hospital bed makes a difference to me. Staying in the hospital means at least one can be rescued when the condition suddenly worsens," he said.
But there were others who had suffered longer, he said.
"I met one woman in hospital who had a fever for 22 days, and yet had to travel between her home and hospital every day because there was no bed. I was really shocked," Lu recalled.
When Lu was first admitted to hospital his weight problem plus high blood pressure and blood cholesterol worried the doctor, Lu said.
"What's worse, after a week in hospital, I had other issues that I didn't have before, like myocarditis and liver dysfunction, which many other patients in the ward also did," he said.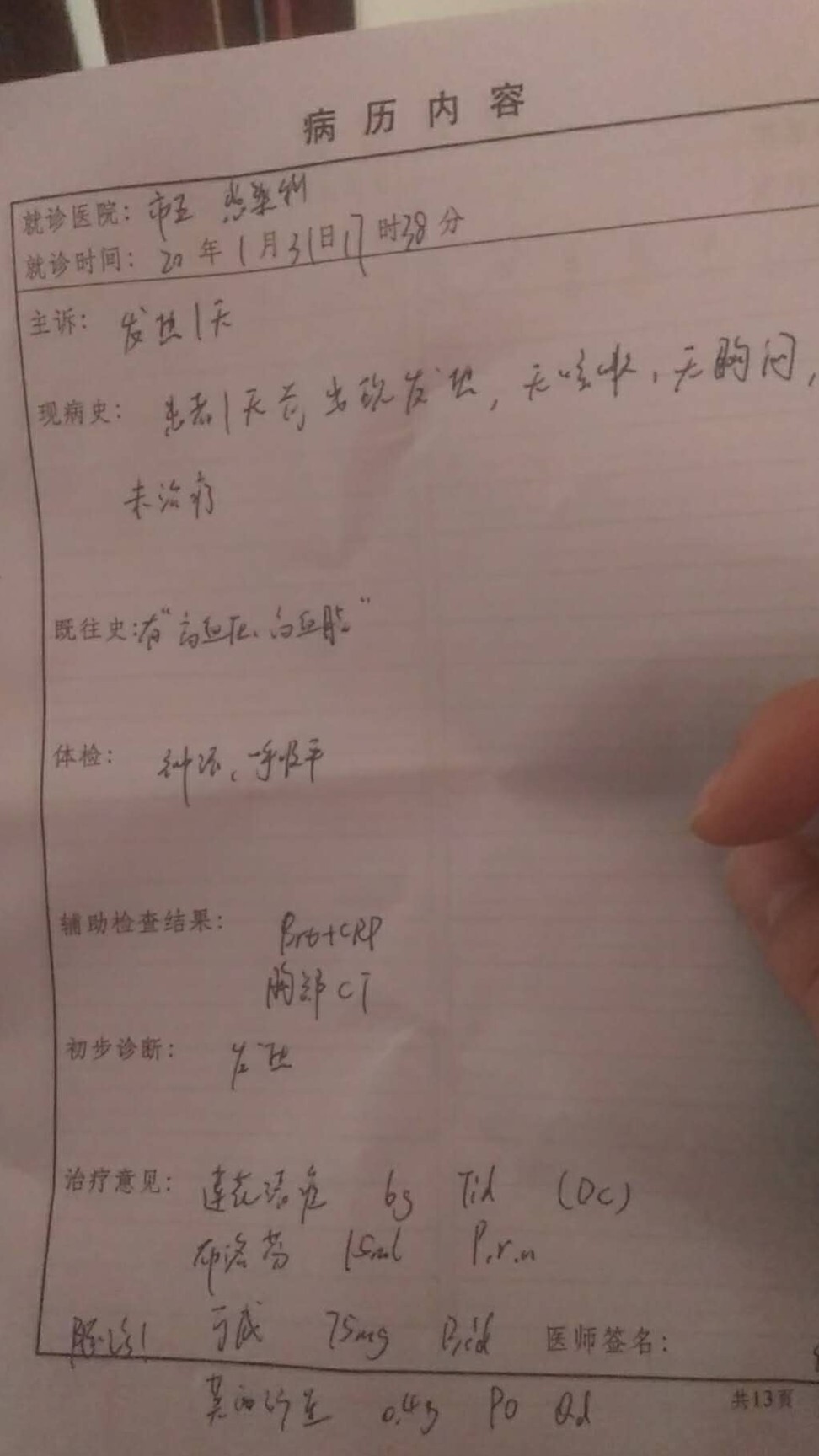 With the right treatment, he recovered from these illnesses and has so far felt good.
"Now I'm like who I was before getting infected. There is no hangover or side effects of the drugs so far," he said.
The long duration of the disease and inaccurate testing could be the reason, experts have said.
"She actually has been doing well, a CAT scan showed her lung infections almost recovered when she was first hospitalised. But the virus just didn't go away," said Lu.
She returned to hospital after retesting positive and was transferred to the quarantine centre again last week.
The municipal government announced last month that the lockdown would be
lifted from Wednesday
, but for Lu and Li, it's still not clear how long it will take to live their normal life.
"Although citizens with a green code are allowed to travel within the city, there are still few people on the streets these days," Lu said,
"I have contacted my employer and they told me to go on resting at home."
This article is one in a  series exploring the experiences of recovered Covid-19 patients around the world
Sign up now and get a 10% discount (original price US$400) off the China AI Report 2020 by SCMP Research. Learn about the AI ambitions of Alibaba, Baidu & JD.com through our in-depth case studies, and explore new applications of AI across industries. The report also includes exclusive access to webinars to interact with C-level executives from leading China AI companies (via live Q&A sessions). Offer valid until 31 May 2020.
This article appeared in the South China Morning Post print edition as: Couple back to health, but normal life remains elusive