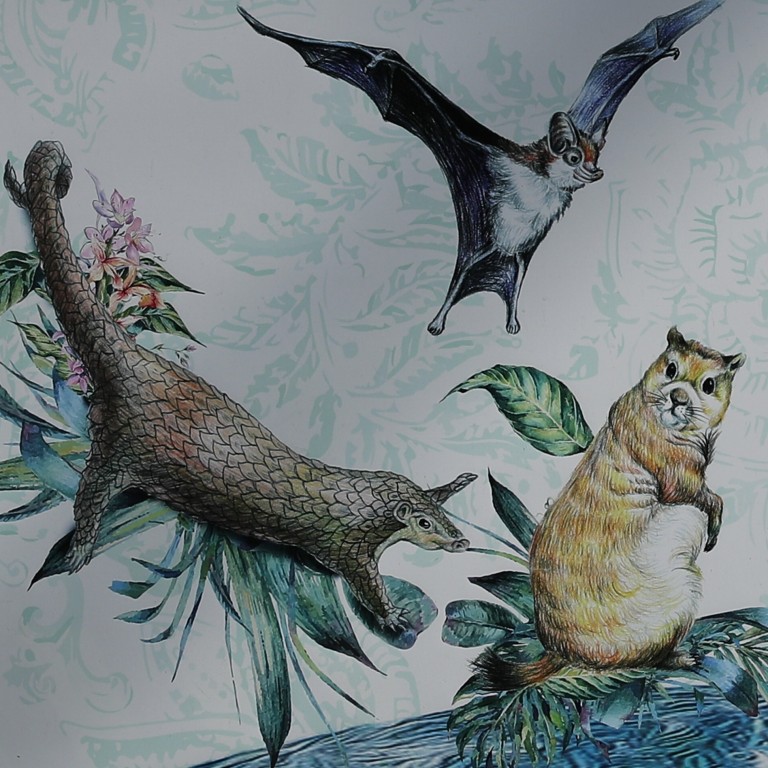 Coronavirus: what next for China's wildlife trade ban?
The government has prohibited the sale of wild animals for food to try to stop the emergence of pandemic diseases like Covid-19
Much of those efforts are in response to a number of early cases linked to a wet market in Wuhan that sold exotic species
Soon after the central Chinese city of Wuhan went into lockdown two months ago, the central government fast-tracked a ban on the trade and consumption of wildlife.
The national ban
– as well as others around the world – is an attempt to stop a similar pandemic disease from animals.
But while the ban has been welcomed, health specialists say that broader laws, effective enforcement and international cooperation are needed to tamp down the risk.
A bigger ban
Before the ban, wildlife trade and consumption was a multibillion-dollar industry.
A 2017 report by the Chinese Academy of Engineering estimated that the industry employed more than 14 million people and generated about 520 billion yuan (US$74 billion).
Under the new legislation in China, wild animals may no longer be bred for consumption but it is still legal to farm them for fur and traditional Chinese medicine.
Amanda Whitfort, an associate professor at the University of Hong Kong's law faculty specialising in animal welfare law, said all uses should be prohibited to minimise risk.
"Animals that are bred for any purpose are a risk for zoonotic disease," Whitfort said.
The effectiveness of the new law would depend on how strictly it was enforced, she said, stressing that risks remained as China did not ensure proper living conditions for animals still allowed to be bred legally.
"If it's being bred in closely confined circumstances, if it's being slaughtered in ways that are unhygienic and uncontrolled and quarantines aren't being respected … then you've got a recipe for a disaster again," Whitfort said.
Cross-border cooperation
Even if China can effectively enforce its own laws against the trade, international cooperation is needed to stop it on a broader scale, according to Yanzhong Huang, senior fellow for global health at the Council on Foreign Relations in New York.
"For example with China's borders with Southeast Asia, because of this [wildlife] trade relations, if that demand is still there you could expect that this trade on the wild animals cannot stop, unless there is effective international cooperation," Huang said.
He said the World Health Organisation could be a platform for establishing common rules on the trade.
"But there could be other venues, regional forums like Asean+3 could be useful to enforce a regional ban, as an international ban may be impossible," Huang said.
"China could reach out to leaders in Southeast Asia, Japan and [South] Korea to make that happen."
There have been calls for a global ban on the wildlife trade but some countries have already taken steps on their own. On Friday, the central African nation of Gabon banned the sale and consumption of bats and pangolins.
Both animals are for their meat, but pangolins are also popular among Chinese buyers for their scales, an ingredient in traditional Chinese medicine.
According to the Wildlife Justice Commission,
pangolins
are the most trafficked animals in the world, with six territories – Nigeria, Vietnam, China, Singapore, Hong Kong, and the Democratic Republic of Congo – accounting for 94 per cent of all intercepted scales from the animal.
Asked about targeted bans like the one in Gabon, Whitfort said the most recent coronavirus and severe acute respiratory syndrome (Sars) showed that diseases that made the leap from animals to humans were not limited to one species.
"[They] will, in time, come through other species. It's really shutting the gate after the horse is bolted to say 'well now we're just not going to eat those species', what happens when the next one comes along, it may well be another species," she said.
What about wet markets?
So is the answer to close all markets that sell live animals, such as the one in Wuhan where many of the early patients had visited?
Although under the new law, wildlife like civet cats are banned from sale at these markets, vendors can still sell aquatic animals, livestock, poultry, and other animals that have long been bred for food in China. These include animals such as frogs and turtles that may be considered exotic elsewhere.
Jeremy Rossman, lecturer in virology at the University of Kent in Britain, said it would be a step in the right direction to ensure that all animals from the wild, including frogs and turtles, were not sold at markets. But the issue was not whether an animal was considered exotic but "where it lives, how it is captured and how it is sold and consumed".
"The risk of transmission to humans is larger with trade in mammals … but there are risks from any wild animal, regardless of exotic or not," Rossman said.
"Wildlife trade and consumption, especially in wet markets provides an opportunity for pathogens to jump species, and the emergence of human pathogens has been seen in these types of markets on numerous occasions.
"A wildlife trade ban would not eliminate the risks of new diseases – and potentially pandemics – emerging, this is a much more complicated phenomena and other human activities, such as climate change and the destruction or encroachment of ecological niches, also play a very strong role. However, the ban would be a very strong first step in reducing our risks as a global population."
Huang said that while taking wildlife out of the markets was an important step, the markets themselves were an important link in food supplies, particularly in rural parts of the country.
"It's hard to imagine in a rural countryside that you could shut the wet markets. Where is the grocery store? I don't think they can find a place to buy food like chicken and fish," Huang said.
"Secondly, most Chinese are not used to buying frozen foods like chicken, fish, they would prefer the live one and kill the fish or have the chicken slaughtered on the spot. That's very entrenched in China and we cannot expect that to change overnight."
Sign up now and get a 10% discount (original price US$400) off the China AI Report 2020 by SCMP Research. Learn about the AI ambitions of Alibaba, Baidu & JD.com through our in-depth case studies, and explore new applications of AI across industries. The report also includes exclusive access to webinars to interact with C-level executives from leading China AI companies (via live Q&A sessions). Offer valid until 31 May 2020.