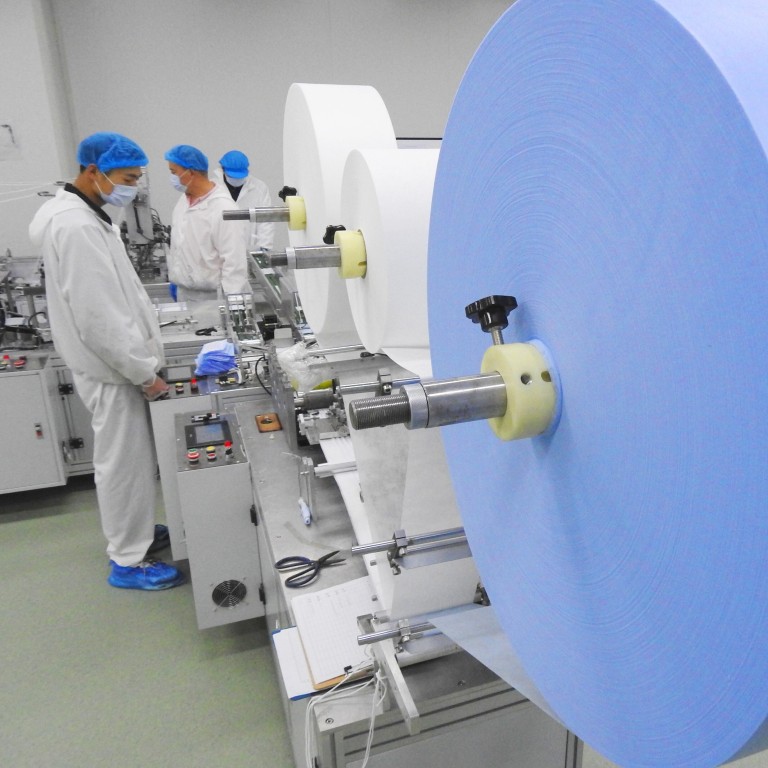 Coronavirus: China expands export checks on medical products to tighten quality control
Customs authority announces move after complaints from buyers about substandard products
Despite the hiccups, nations around the world depend on Chinese manufacturers to supply the gear they need to battle Covid-19
Ventilators, medical-grade masks and other personal protection gear made in China must undergo government testing and inspection before it can be exported, Beijing announced on Friday in its latest move to control the quality of vital supplies it ships globally to countries battling the
Covid-19 pandemic
.
The General Administration of Customs said in a statement it had added 11 products to its statutory inspection list, including protective clothing, goggles, disinfectants and infrared thermometers.
As the epidemic has been brought under control within China, the country has been able to shift more of its manufacturing capacity to making goods for export.
The health crisis has so far infected more than 1.5 million people around the world and killed more than 100,000.
China's Ministry of Commerce said the country had exported more than 10 billion yuan (US$1.4 billion) worth of medical supplies in the past month. And since the start of April it has been working hard to tighten its export controls.
Last week Beijing introduced new rules
banning companies from exporting medical products
unless they were licensed to supply them to the domestic market. That restriction came amid growing concerns and several complaints about substandard products, including Covid-19 test kits, from foreign buyers.
Nevertheless, the world remains heavily dependent on China for the protective gear it needs. The ministry said that as of last weekend, more than 50 countries and three international organisations had signed export contracts with Chinese manufacturers of medical gear.
Mei Xinyu, a Beijing-based expert on international trade, said that while the more stringent quality controls would slow the process of exporting products to where they were needed, they were necessary to protect China from further complaints.
"Normally it's the importing country, not the exporting country, that tests the goods they buy. Now China is taking this trouble to protect itself [from accusations]," he said. "But it's a lose-lose situation. The Chinese authorities have more work to do and it creates trouble for the exporters."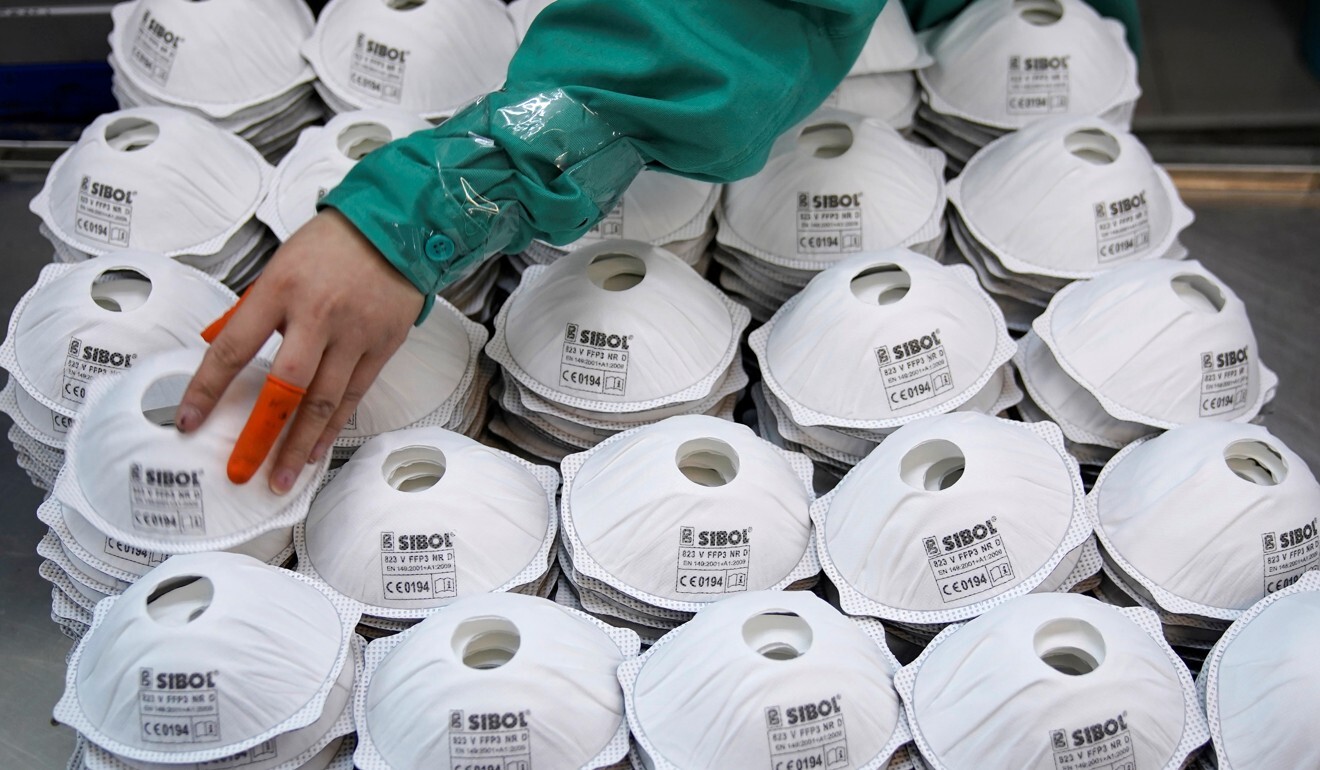 "Our exports of medical materials have been growing steadily … the purpose is to better control quality and standardise exports," she said, referring to the directive issued last week.
"China did not and will not limit the export of medical gear."
Included in the 10.2 billion yuan (US$1.45 billion) worth of medical gear exported between March 1 and April 4, were 3.8 billion medical face masks, according to the ministry. China accounts for about half the global supply of such masks, with a daily maximum capacity of about 20 million.
The Ministry of Industry and Information said on Wednesday that Chinese firms were now manufacturing 3.4 million medical-grade N95 masks, 1.5 million protective gowns and over 400,000 infrared radiation thermometers every day.
However, a broken supply chain caused by the pandemic and different national quality standards were hindering export growth, it said.
Due to a
shortage of component parts
, China's current ventilator output accounted for less than 20 per cent of global production, ministry spokesman Huang Libin said.
China's production of protective clothing "should theoretically be able to meet the world's demand", but its quality standards were inconsistent with those of Europe, the United States and Japan, so not all goods could be shipped abroad, he said.
Sign up now and get a 10% discount (original price US$400) off the China AI Report 2020 by SCMP Research. Learn about the AI ambitions of Alibaba, Baidu & JD.com through our in-depth case studies, and explore new applications of AI across industries. The report also includes exclusive access to webinars to interact with C-level executives from leading China AI companies (via live Q&A sessions). Offer valid until 31 May 2020.
This article appeared in the South China Morning Post print edition as: Medical Masks must be tested before export