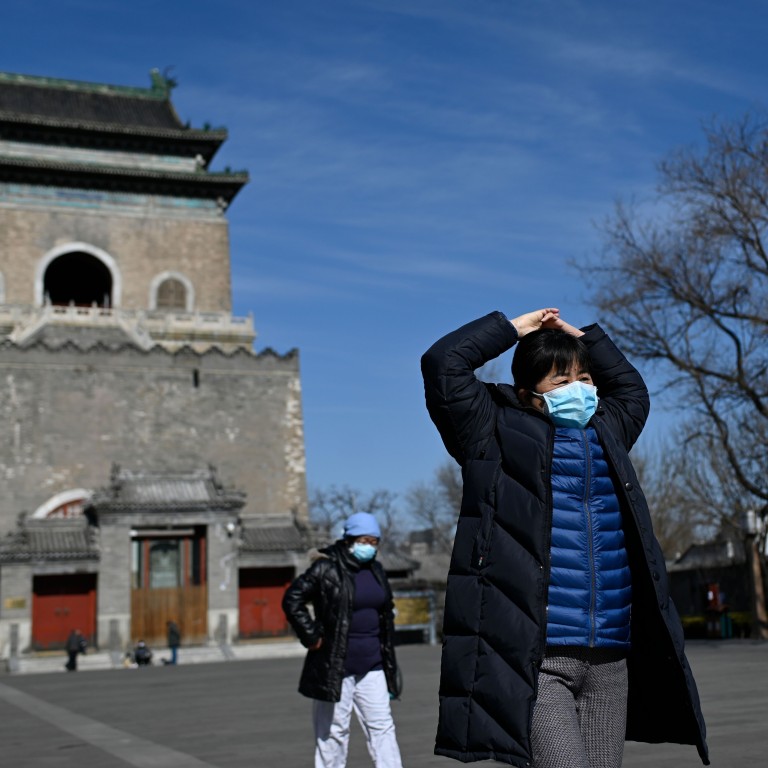 Covid-19 lockdowns brought blue skies back to China, but don't expect them to last
Between January 20 and April 4, PM2.5 levels across the country fell by more than 18 per cent, according to the environment ministry
But observers say that as soon as the nation's factories and roads get back to normal, so too will the air pollution levels
China's air quality has improved dramatically in recent weeks as a result of the widespread city lockdowns and strict travel restrictions introduced to contain the
coronavirus epidemic
. But experts say the blue skies could rapidly disappear as factories and roads reopen under a government stimulus plan to breathe new life into a stalled economy.
According to the Ministry of Ecology and Environment, between January 20 and April 4 the average concentration of PM2.5 – the tiny particles that pose the biggest risk to health – fell by 18.4 per cent from the same period of last year.
Meanwhile, the average number of days with good air quality – determined as when the air pollution index falls below 100 – rose by 7.5 per cent, it said.
Satellite images released by Nasa and the European Space Agency showed a dramatic drop in nitrogen dioxide emissions in major Chinese cities in the first two months of 2020, compared with a year earlier.
According to Nasa, the changes in Wuhan – the central China city at the epicentre of the initial coronavirus outbreak – were particularly striking, while nitrogen dioxide levels across the whole of eastern and central China were 10 to 30 per cent lower than normal.
The region is home to hundreds of factories, supplying everything from steel and car parts to microchips. Wuhan, which has a population of 11 million, was placed under lockdown on January 23, but those
restrictions were lifted on Wednesday
.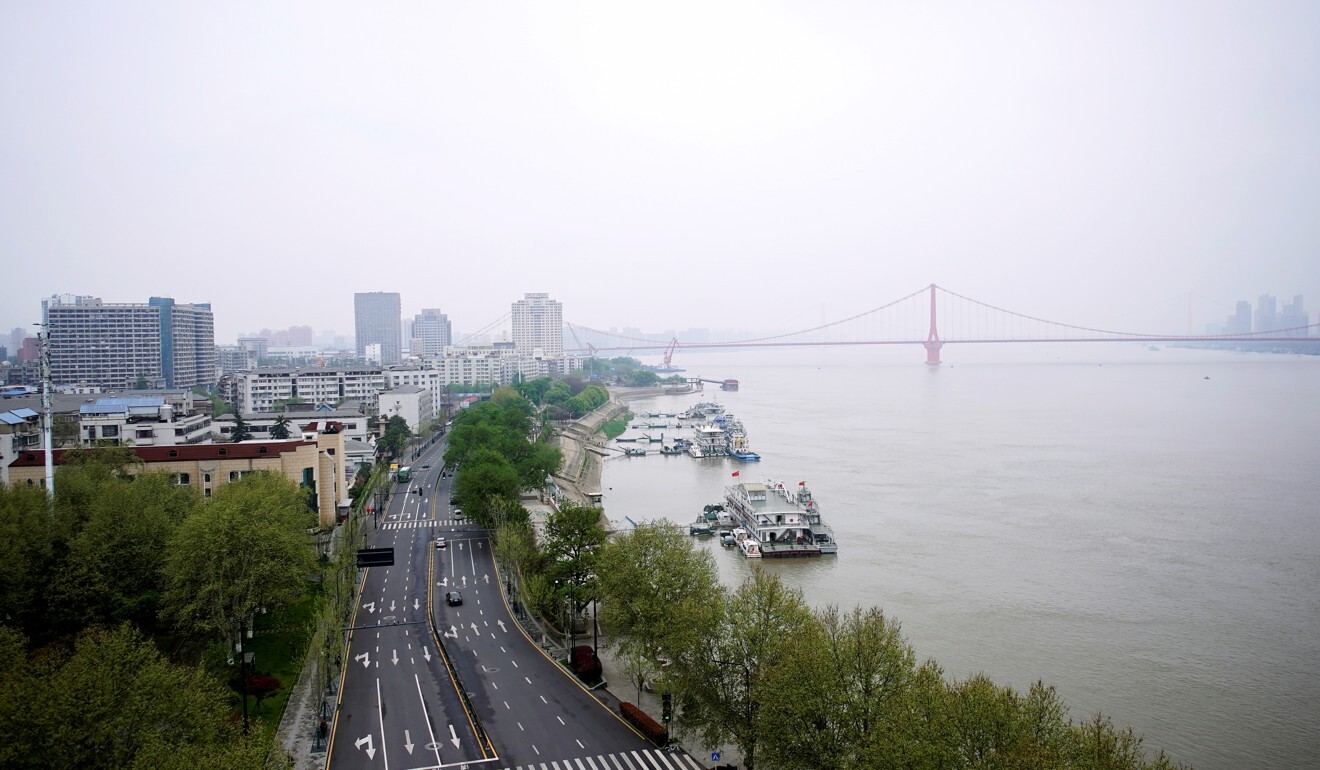 Nitrogen dioxide is produced by cars, power plants and other industrial facilities and is thought to exacerbate respiratory illnesses such as asthma.
The space agency said the decline in air pollution levels coincided with the restrictions imposed on transport and business activities.
That was consistent with official data from China's National Development and Reform Commission, which recorded a 25 per cent fall in road freight volume and a 14 per cent decline in the consumption of oil products between January and February.
Liu Qian, a senior climate campaigner for Greenpeace based in Beijing, said the restrictions on industry and travel were the primary reasons for the improvement in air quality.
According to official data, in February, the concentrations of PM2.5, nitrogen dioxide and sulphur dioxide – a toxic gas that comes mostly from industrial burning of coal and other fossil fuels – all fell, by 27 per cent, 28 per cent and 23 per cent, respectively.
"The causes of air pollution are complicated, but the suspension of industrial activity and a drop in public transport use will have helped to reduce levels," Liu said.
As the epicentre of the Covid-19 pandemic has shifted to the
United States
and
Europe
, human and industrial activity in China is gradually picking back up, and so is air pollution.
Lauri Myllyvirta, lead analyst with the Centre for Research on Energy and Clean Air in Helsinki, said that levels of nitrogen dioxide pollution, measured both by Nasa satellites and official stations in China, started inching back up in the middle of March and had returned to normal levels by the end of the month.
That coincided with the centre's findings – published on Carbon Brief, a British website on climate change – that coal consumption at power plants and oil refineries across China returned to their normal levels in the fourth week of March.
Ma Jun, director of the Institute of Public & Environmental Affairs, a Beijing-based charity, said a stimulus plan to kick-start the economy would have a significant impact on air pollution.
"Once industrial production is fully resumed, so are the emission levels," he said. "Unless another outbreak happens and triggers another lockdown, which would be terrible, the improvement achieved under the pandemic is unstable and won't last long."
After the 2008 financial crisis, Beijing launched a 4 trillion yuan (US$567.6 billion) stimulus package that included massive infrastructure investment, but also did huge damage to the environment. In the years that followed, air pollution rose to record highs and sparked a public backlash.
Even before the
Covid-19 outbreak
, China's economy was slowing – it grew by 6.1 per cent in 2019, its slowest for 29 years – and concerns are now growing that policymakers will go all out to revive it.
"Local governments have been under huge pressure since last year, and there are fears that environmental regulations will be sidelined [in the push to boost economic output]," Ma said.
But Beijing had the opportunity to get it right this time by investing more in green infrastructure projects rather than high-carbon projects, he said.
"A balance between economic development and environmental protection is key to achieving a green recovery, and that is what China needs."
Sign up now and get a 10% discount (original price US$400) off the China AI Report 2020 by SCMP Research. Learn about the AI ambitions of Alibaba, Baidu & JD.com through our in-depth case studies, and explore new applications of AI across industries. The report also includes exclusive access to webinars to interact with C-level executives from leading China AI companies (via live Q&A sessions). Offer valid until 31 May 2020.
This article appeared in the South China Morning Post print edition as: Lockdowns bring back the blue skies, but do not expect them to last