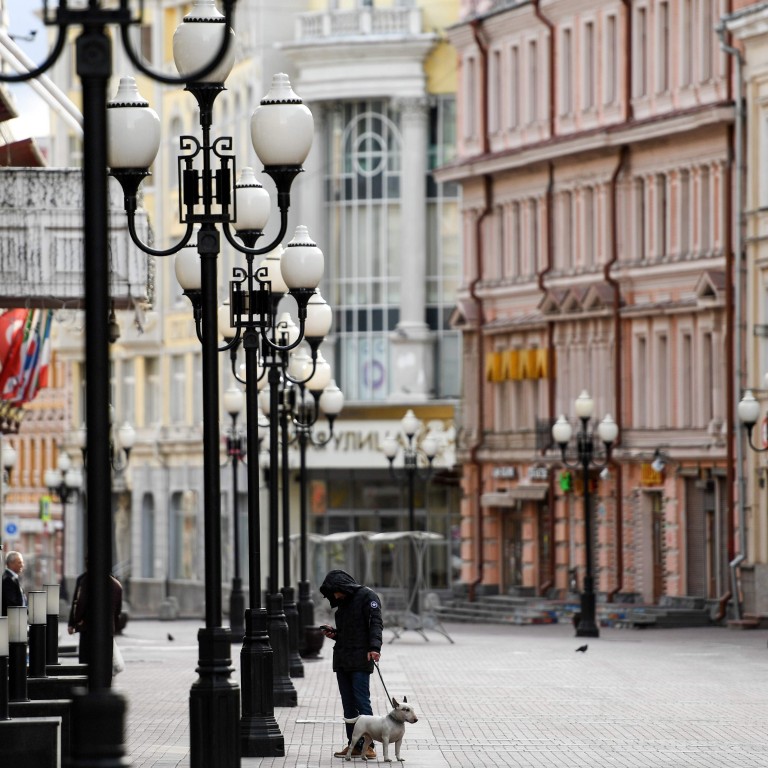 Traffic from Russia threatens to break China's control over coronavirus
Citizens returning home pose the biggest danger to keeping a lid on the outbreak
Border provinces hit by newly imported cases but flights into central and eastern China also bring dozens of new infections
Russia has become a major risk to China's
coronavirus
containment efforts, overtaking Britain as the biggest source of imported infections in the country, making up over 75 per cent of new imported cases in April, public data shows.
Heilongjiang
, Shanghai, Inner Mongolia and other locations throughout China have logged nearly 600 cases of Covid-19 imported from Russia since April 1. Over 70 per cent of them have been identified as Chinese citizens by local health commissions.
The number of confirmed cases in Russia had surged to more than 42,000 by Sunday, up from 2,777 on April 1.
The government of Heilongjiang province in northeastern China is cautioning against family gatherings, the risk of cross infection at hospitals and the slow reporting of epidemic investigations.
Wang Yongkang, vice-governor of the province, said stopping the resurgence and spread of the virus was the "biggest political task" at present.
China has reported 1,583 foreign-sourced cases since the outbreak, while new domestic infections have slowed to fewer than 100 cases on most days since early March. Of the 12 new Covid-19 cases reported nationwide on Monday, eight were foreign-sourced.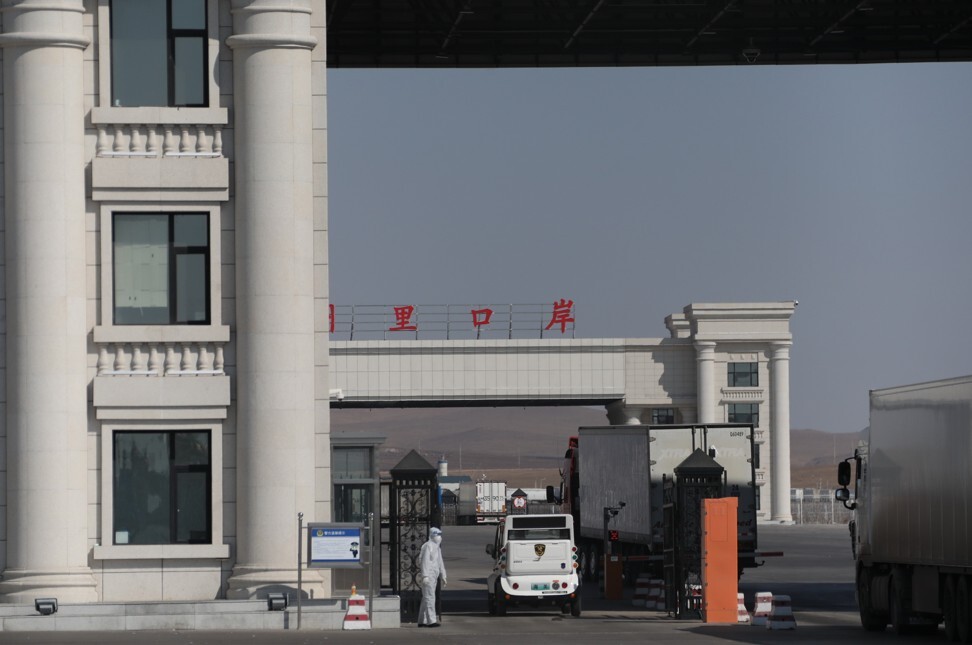 China's ambassador to Russia Zhang Hanhui blamed Chinese citizens who returned home from Russia with the deadly virus for the spike in imported cases, state broadcaster CCTV reported on Saturday.
"These people claimed that Russia forced them out to escape responsibility. This approach is despicable," said Zhang in a televised online discussion with Chinese businessmen and a student in Russia.
"They enjoy the fruits of the Sino-Russian cooperation but smash the pot of the relationship. They have no moral bottom line."
According to Russia's 2010 census, 29,000 Chinese were living in Russia. The two nations share a 4,300km (2,670-mile) border, with checkpoints in Heilongjiang, Jilin and Inner Mongolia.
About two-thirds of the Russian-sourced cases have arrived in Heilongjiang, with many entering via Suifenhe on the border with Russia after flying from Moscow to Vladivostok. Others have arrived in Shanghai, Inner Mongolia, Shanxi, Guangdong and Jilin.
Heilongjiang reported four new imported cases on Monday, all Chinese citizens who had arrived from Russia.
China closed its land border with Russia on April 8 after customs authorities in the border town of Manzhouli in the Inner Mongolia autonomous region said they had "stretched its quarantine and testing capacity beyond limit".
Still, coronavirus cases from Russia continue to pour in by air.
Sixty passengers on Aeroflot flight SU208 from Moscow to Shanghai in eastern China tested positive for Covid-19 after arriving on April 10, according to the local health commission.
On April 14, Shanxi's health commission reported 13 new cases in the central Chinese province, all on flights from Russia landing at the international airport in Taiyuan.
Of the 64 confirmed imported cases in Shanxi, 59 came from Russia and five from Britain, according to the latest data from the provincial health commission.
China's National Health Commission reported no deaths from the 1,583 confirmed cases from abroad while 742 had recovered.
This article appeared in the South China Morning Post print edition as: Traffic from Russia threatens China's control of Covid-19