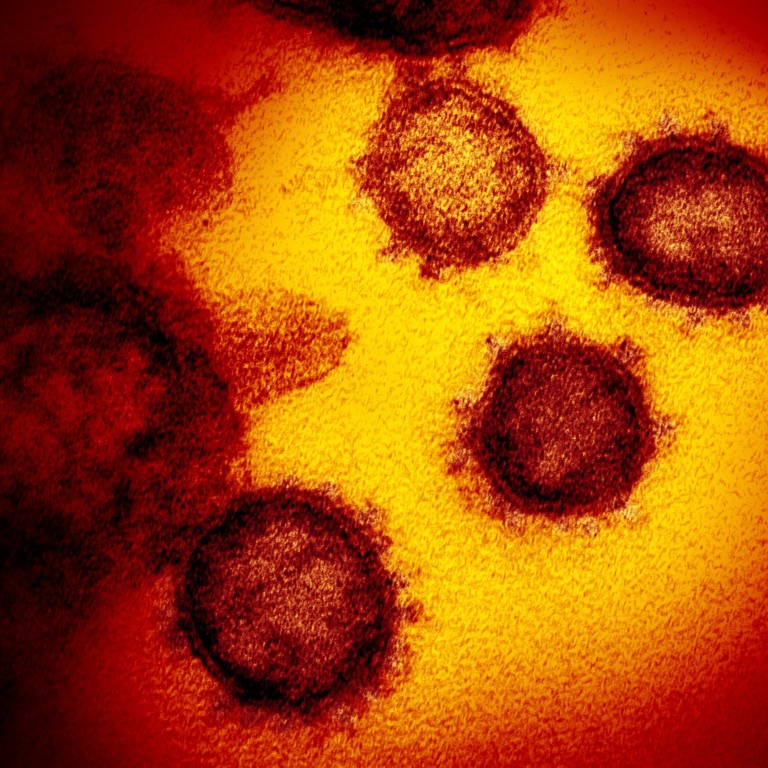 Wuhan orders fresh coronavirus tests for all residents as new cluster fans fears of second wave
Millions of people to be tested for Covid-19 in 10-day campaign
Decision follows discovery of six cases at a residential compound on the weekend
Authorities in the central Chinese city of Wuhan, where
the coronavirus pandemic
was first detected, have ordered fresh Covid-19 tests for all of its residents after a cluster of new community cases.
The Wuhan Covid-19 Epidemic Prevention Headquarters ordered all districts in the city to come up with plans for a 10-day barrage of nucleic tests and submit the plans by noon on Tuesday.
The city had a population of about 14 million before it went into an unprecedented lockdown in January.
The tests should cover both permanent residents and mobile populations, and target residential estates and densely populated areas, the headquarters said in the orders.
The unprecedented move came after reports on the weekend of six new coronavirus cases from the same residential compound, known as Sanmin.
The cases were the first in the city since its last local Covid-19 patient was reported on April 3.
One Sanmin resident, an 89-year-old man, showed symptoms as early as March but was not confirmed as a coronavirus patient until Saturday.
The confirmation prompted authorities to test around 5,000 people from the complex, uncovering five more cases.
A Chinese professor of epidemiology, who declined to be named because he was not authorised to speak to the media, said large-scale testing was needed to prevent a new wave of infections.
"The new cases in Wuhan show there is a real risk of a second wave of potential transmission in the community by the asymptomatic carriers or mild symptoms. Covid-19 started with a few after all," he said.
"Tests on such a broad scale can help find these hidden carriers and eliminate that risk."
The professor said the orders were well within the country's testing capacity, which had expanded in the months since the first outbreak in December.
Chairing a Covid-19 control meeting on Monday, Wuhan party chief Wang Zhonglin said the city must expand its testing regime as well as centralise the process.
Wuhan had conducted roughly 1 million nucleic tests by April 29, according to the city's health commission.
"We must realise deeply that decisive achievements do not mean a decisive victory, and that downgrading the emergency response does not mean downgrading defences," Wang was quoted by Changjiang Daily as saying.
Wuhan has reported 50,339 cases of Covid-19, including 3,869 deaths, since December.
Dirk Pfeiffer, a professor of epidemiology at City University of Hong Kong, said the plan to test Wuhan's population was a positive move, and any testing errors could be corrected.
"The more cases that can be found the better," Pfeiffer said.
"Every diagnostic test will produce some false negatives and also some false positives. So, this test will also miss a small number of infected people, but given the infectiousness of Covid-19, wherever they find a positive, they will probably examine any individuals that have been in contact and will thereby further increase the diagnostic sensitivity of their approach."
This article appeared in the South China Morning Post print edition as: Wuhan plans mass tests over new cases