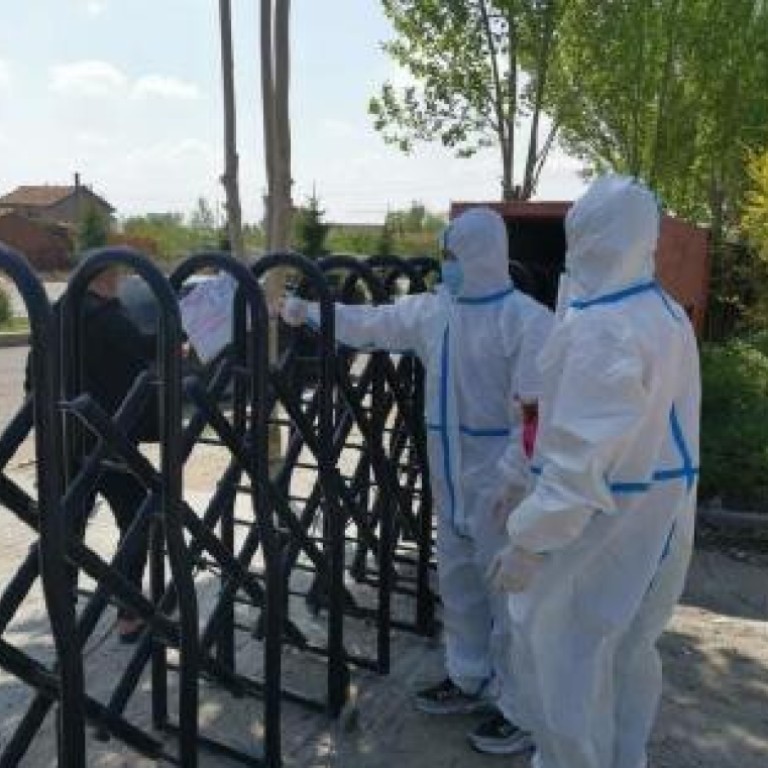 Coronavirus: Shulan goes into lockdown as fears grow over China's northeast cluster
Villages and residential compounds sealed off and only one person per household can go out every two days to buy supplies
At least 34 infections in Jilin province and neighbouring Liaoning are linked to a case in the small city
The small city of Shulan in northeast China has been locked down as a growing cluster of infections threatens to undermine the country's efforts to contain
the coronavirus
.
All villages and residential compounds in the city of 700,000, in Jilin province near the Russian border, were sealed off at noon on Monday, its coronavirus prevention and control group said in a statement.
One person per household is allowed out every two days for two hours to buy necessities. No one can enter or leave villages or compounds with suspected or confirmed cases, with all supplies to be delivered by local stores, the statement said.
The tough new restrictions – reminiscent of those imposed on Wuhan, where the first cases of the new virus were reported in December – were announced on Monday morning.
It comes as fears mount over a new wave of infections after the first case in the cluster was reported in Shulan two weeks ago. At least 34 people have since been infected in Jilin province and three in neighbouring Liaoning.
The National Health Commission said seven new infections had been confirmed across China on Sunday, including three cases of local transmission – two in Jilin province and one in Shanghai. The other new cases were people who had arrived from outside China.
Authorities
imposed a partial lockdown on Jilin city
last week, and its district of Fengman raised its alert from medium to high on Monday after another three people – all linked to the Shulan cluster – tested positive on Sunday. That brought the tally to 12 cases in the district alone. Fengman district and Shulan are the only two places in China at the top alert level.
The northeast cases are all linked to a 45-year-old laundry worker for the Public Security Bureau in Shulan, who tested positive on May 7. How the woman contracted the disease is still a mystery since there had been no local cases reported for 73 days before she fell ill, and she had not travelled out of the province or been in contact with anyone returning from overseas.
The city – located near provincial capital Changchun, Jilin city and Harbin in Heilongjiang – suspended local bus services and barred buses and taxis from leaving or entering the city on May 9. Similar measures were taken in Jilin city, and anyone who wants to leave must provide a negative report for a nucleic acid test done in the 48 hours before departure.
New clusters have been reported in Heilongjiang, Jilin and Hubei provinces in recent weeks after China declared that local transmission of Covid-19 was "on the whole" under control.
In a sign of Beijing's concern over cases in the northeast region, Vice-Premier Sun Chunlan, who led the government's coronavirus task force in Wuhan, was sent to Jilin province last week, where she visited local hospitals and communities, as well as supermarkets and pharmacies, in Shulan and Fengman district in Jilin city.
Six local officials have been sacked, including the Communist Party chief and health commission boss of Shulan, and the director of Fengman district's Centre for Disease Control and Prevention.
This article appeared in the South China Morning Post print edition as: Shulan locked down as fears grow over coronavirus cluster in northeast China