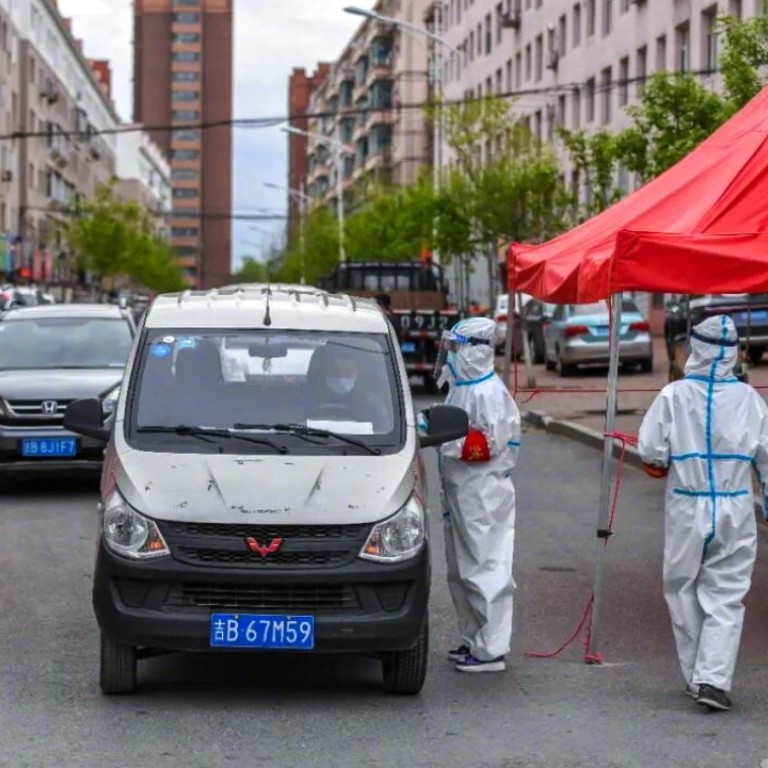 Chinese city threatens to prosecute people who break quarantine as coronavirus continues to spread
Shulan in the northeast of the country is at the centre of a cluster of Covid-19 cases that have fuelled fears of a second wave of infections
So far 45 new cases have been reported in Jilin province, all linked to one patient, but officials are still trying to discover the source
The authorities in a northeastern Chinese city hit by a fresh wave of Covid-19 cases have warned that people who violate quarantine rules will be prosecuted.
In a statement published on Tuesday, the police in Shulan, a city of 700,000 people in Jilin province, said those who failed to follow the stay-at-home orders or tried to hide respiratory illness-related symptoms would be subject to administrative or criminal sanctions.
Those who spread rumours or misinformation would be held responsible too, the statement said.
The warnings came as a cluster of cases, from an unknown source, continues to grow in the area, fuelling fears of a secondary outbreak in China where the pandemic has been largely contained.
So far, the cluster has resulted in 45 confirmed cases of infection, including 20 in Shulan and a further 19 in neighbouring Jilin city.
Nationwide, China reported six new cases on Monday, including three imported cases.
While the Jilin health commission said the situation is "under control", it has moved to upgrade risk level in Changyi district in Jilin city from low to medium after one resident from the district tested positive.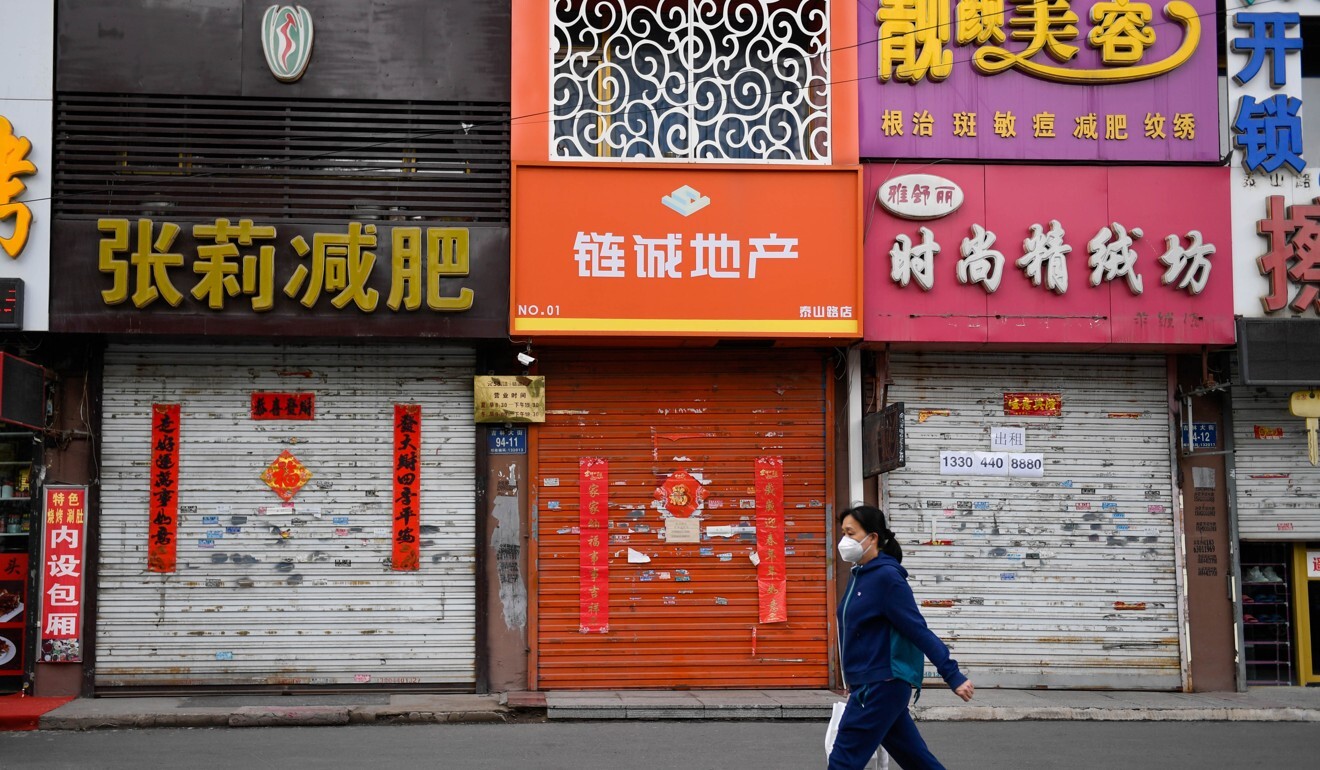 Another nearby city, Jiaohe, announced on Tuesday that local bus services would be suspended indefinitely after it established that one of those infected had visited the city on May 3, attending a wedding and eating at a local restaurant.
The cluster of cases are all linked to a 45-year-old woman who worked for the Shulan police laundry department.
How the woman contracted the disease is still a mystery since there had been no local cases reported for 73 days before she fell ill, and she had not travelled out of the province or been in contact with anyone returning from overseas.
Local health officials said that they are still tracing the source. Meanwhile, Shulan has been locked down, with local transport suspended and only one person per household allowed outside every two days to buy supplies.
More than 3,000 schoolchildren in the city are due to take their university entrance exams this summer and the authorities have started testing them for the illness, state broadcaster CGTN reported.
Tests are also planned for pupils in the years immediately below them.
In a teleconference on Monday night, Bayanqolu, the Communist Party chief of Jilin province, urged local officials to be extra vigilant.
He urged them to take swift measures to "shore up the weak spots" and never give up, according to the state-owned newspaper Jilin Daily.
This article appeared in the South China Morning Post print edition as: Quarantine violators warned of prosecution