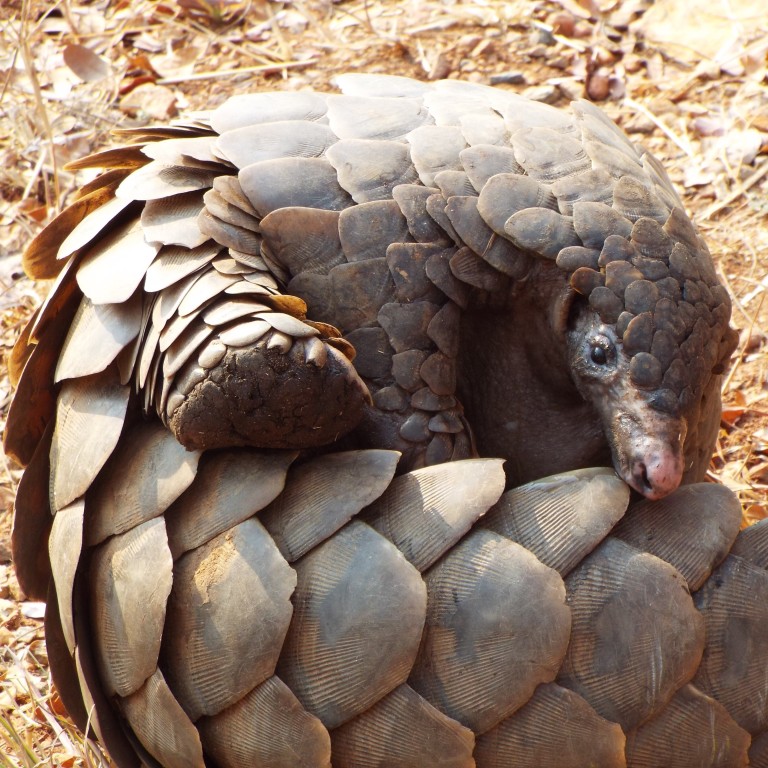 Pangolin trade highlights loopholes in rules to prevent spread of animal viruses
Covered in scales and about the size of a small dog, the reclusive mammal is a suspect in the coronavirus origin hunt
Pandemic has exposed magnitude of health threat from wildlife, and activists, scientists and legal experts are calling for change
Vietnamese police pulled over the sedan on its way to Hanoi and seized 16 live pangolins. In Spain, two of the endangered mammals were found dead in a woman's airport luggage from Equatorial Guinea. A shipping container in a Malaysian port held 6,000kg of pangolin scales labelled as cashew nuts.
That was just a few reported cases in the first three months of this year. The pangolin is an unlikely poster child in the fight against the illegal wildlife trade – about the size of a small dog on average, covered in scales, and mostly living on a diet of ants. It became the world's most widely trafficked mammal because of its scales, used in traditional medicine in China and elsewhere.
Now,
the reclusive pangolin is a suspect
in the search for the origin of the virus that causes the Covid-19 disease after researchers found it carries a coronavirus with genetic similarities. The focus on the disease's animal origins is also exposing some glaring loopholes in global rules governing the wildlife trade amid the threat to public health from zoonotic diseases, or those that jump from animals.
How the previously unknown virus causing Covid-19 got into humans remains a mystery, but most medical researchers agree it came from the wild, migrating from an animal before
spreading around the world
to kill more than 330,000 people in the space of five months.
Zoonotic threats
Well before the arrival of Covid-19, the World Health Organisation issued stark warnings about zoonotic threats, stating that since 1970 more than 1,500 new pathogens had been discovered and 70 per cent of them came from animals.
Yet, it is a jumbled patchwork of health codes, import controls, trade agreements and conservation frameworks that govern the international movement and health of wild animals. Regulations are typically enforced by underfunded agencies, and the global guidelines that concern animal trade and zoonotic disease focus on livestock, not wild animals, according to experts in the field. The leading body governing the global wild animal trade does not touch disease risk.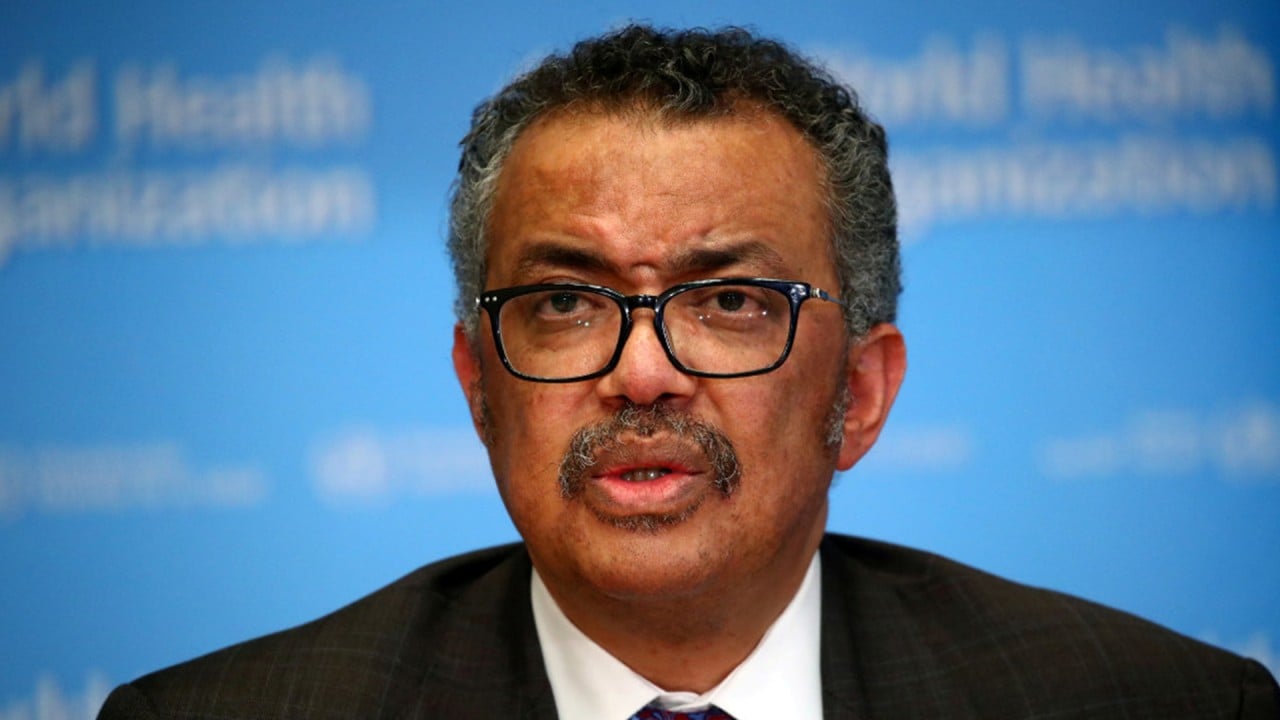 00:52
WHO says coronavirus is of natural origin and 'will be with us for a long time'
WHO says coronavirus is of natural origin and 'will be with us for a long time'
"If you go to the wildlife trade convention meetings, most of the people there represent environment and nature sectors of government, there's hardly a public health or zoonotic disease expert in the room … because that's a different set of rules," said Steven Broad, executive director of TRAFFIC, a non-governmental organisation monitoring the wildlife trade based in Britain.
He said his group was pushing to build bridges between the WHO and the Convention on International Trade in Endangered Species of Wild Fauna and Flora, the global body that regulates international wildlife trade, known as CITES.
Whether the pangolin played a role in the outbreak or not, it sums up the challenge. Commercial trade in pangolins was banned by the 183 governments that signed a CITES agreement in 2017. But crime syndicates smuggle an estimated 20 tonnes of the animals and their parts around the world each year, according to TRAFFIC.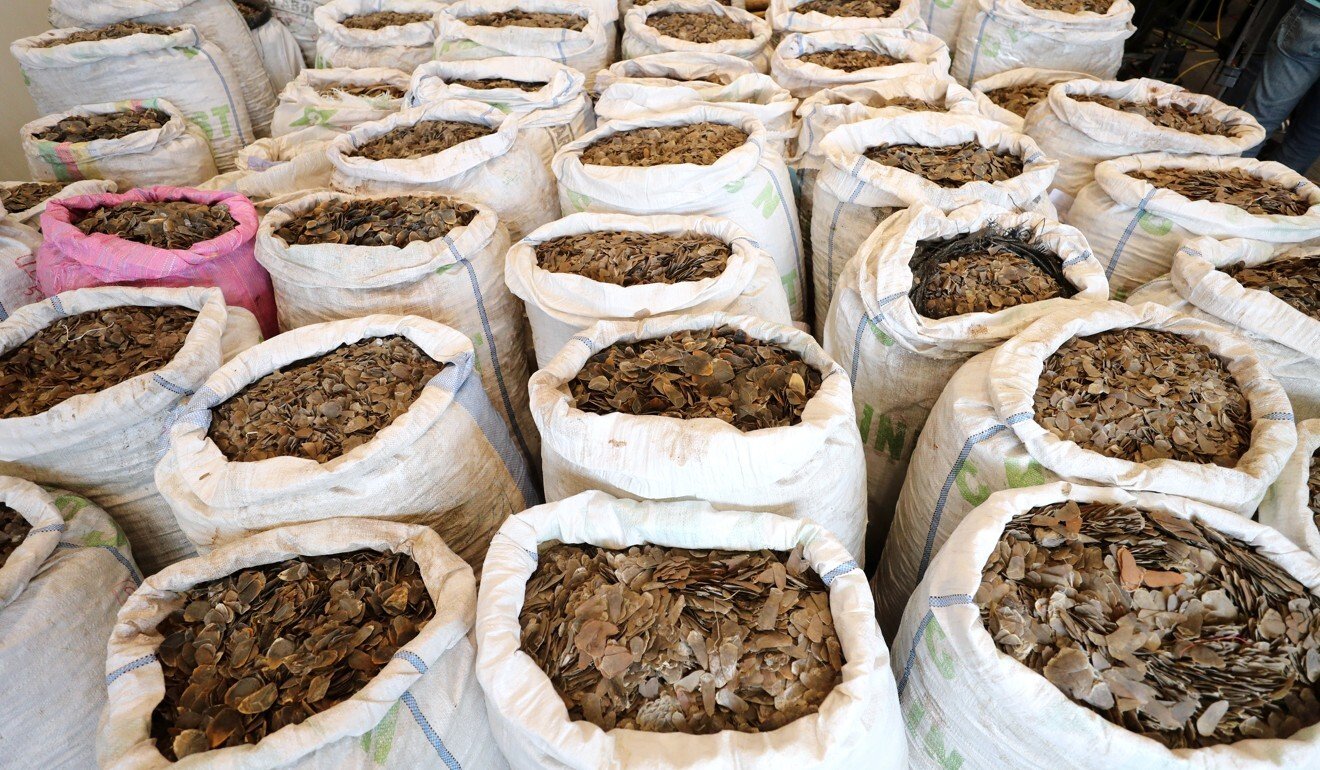 As Covid-19 reveals the magnitude of the health threat from wildlife, activists, scientists and legal experts are calling for fundamental change. They say governments need to recognise the link between conservation, biodiversity and public health liabilities, and to impose measures to reduce the risks.
"There needs to be a sense of urgency … there are some real issues here, there are some things [organisations] could do, let's not talk about it for years but let's get on and do something," Broad said.
That will require a new approach to the multibillion-dollar global wildlife trade – illegal and legal. The trade involves about one in five of the world's species of birds, mammals, amphibians and reptiles, according to research published in the journal Science last year.
Legal US wildlife imports were worth more than US$4.3 billion in 2019, according to the US Fish and Wildlife Service. The EU cites around US$2 billion in annual imports and exports of CITES-protected animal species in 2014 data. In China, a government body valued the legal domestic animal trade at US$74 billion and said it employed some 14 million people in 2016.
From bat guano to ivory
The underground trade ranges from small-scale poachers stocking wet market stalls to organised crime rings trafficking in ivory and pangolins. The legal side includes businesses selling game meat and farmers collecting bat guano for fertiliser, as well as huge commercial farms raising animals for meat, fur and leather for domestic and international markets.
International guidelines for how wild animals can be traded is based on the CITES treaty formed in 1973 to protect animals threatened with extinction.
But it is one of the "most politically charged" environmental treaties, according to Katie Woolaston, a wildlife law expert and lecturer at Australia's Queensland University of Technology. She cites the "historical, colonial" aspects underlying the treaty and the different level of economic reliance on trade in wildlife between people in Asia, Africa and the West.
Though CITES is the largest international authority on wildlife trade, regulating around 5,800 species of animal, its focus is narrow.
"Matters regarding zoonotic diseases are outside of CITES' mandate, and therefore the CITES Secretariat does not have the competence to make comments regarding the recent news on the possible links between human consumption of wild animals and Covid-19," the body's secretariat said earlier this year.
But amid a pandemic likely linked to the wildlife trade, the health risk is glaring, experts say.
"What we are really looking at is a great gap where this issue of zoonotic jumping has not been dealt with in international environmental law," said Ed Couzens, an associate professor of environmental law at the University of Sydney.
"It hasn't happened in the past – looking at avian flu or looking at Ebola, we haven't seen introduction into international law to deal with that, but perhaps current events are so much more dramatic that we have to wake up to the realities of globalisation," he said.
Law enforcement agencies in countries with high levels of animal trade lacked resources and were hampered by a lack of coordination, said Sarah Stoner, director of intelligence at the Wildlife Justice Commission, a foundation based in The Hague that works to counter illegal trade.
"You are talking about complex criminal networks, and transnational crime … it's really difficult for law enforcement agencies working at a national level to understand the supply chain at that level," she said.
In the legal trade, there are guidelines from the World Trade Organisation and the World Organisation for Animal Health (OIE) to identify and prevent the spread of zoonotic disease, but these are largely focused on livestock, experts say.
"Animal health is really not about wildlife, it's about the domestic animals we eat, and that's always been a problem because who is responsible [for wildlife], who is monitoring this risk?" said Richard Kock, a professor of wildlife health and emerging diseases at the University of London's Royal Veterinary College.
In response to Covid-19, the OIE in April said it was "developing guidelines or standards for trade in wildlife" to reduce health risks, and would work with member states to better monitor wildlife disease across supply chains.
Woolaston at QUT said the Intergovernmental Science-Policy Platform on Biodiversity and Ecosystem Services, which considers the links between human well-being and biodiversity, was another platform that could be used to tackle the health risk.
"The spread of this [Covid-19] shows that the way we use wildlife is an international issue that needs international regulation … it's a much bigger issue than just the trade of endangered species."
But change would need to take place at the national and local levels, she said.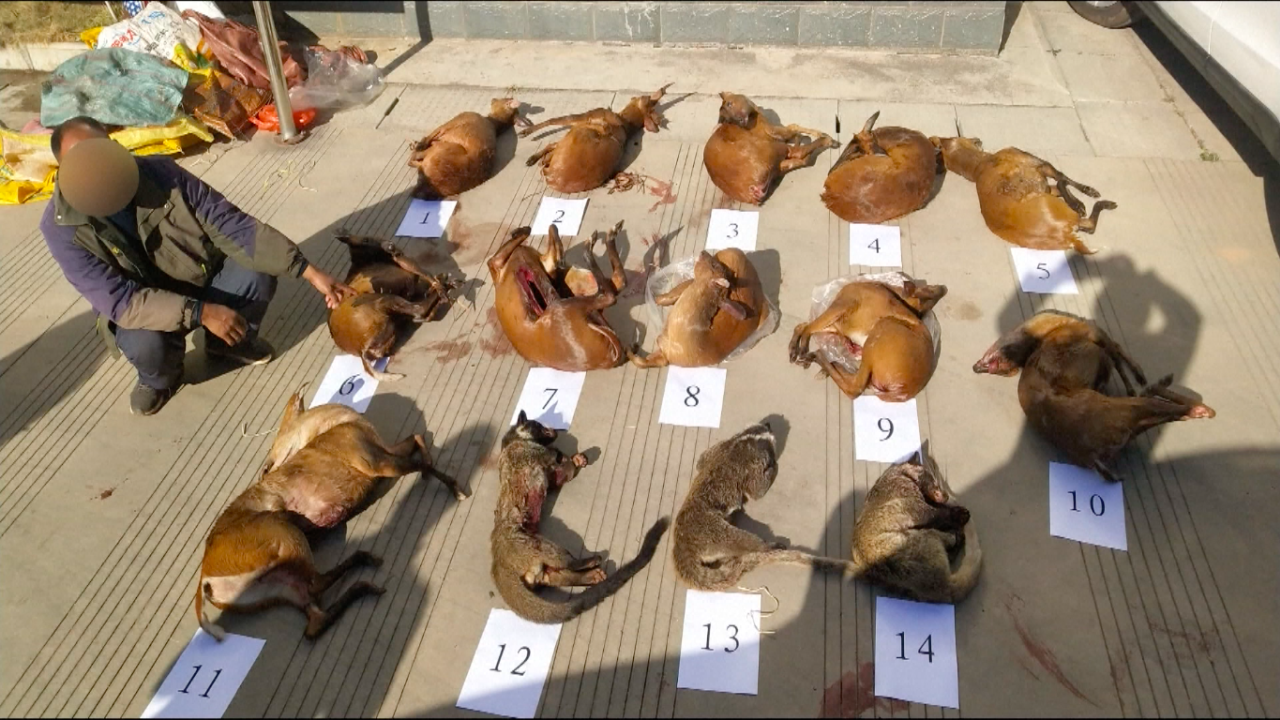 01:26
China orders complete ban on trade in wildlife for food to combat coronavirus epidemic
China orders complete ban on trade in wildlife for food to combat coronavirus epidemic
In China, that has started. Following the Covid-19 outbreak and the link to wet markets selling meat from wild animals, the government in February said it would ban the trade of "wild" animals for consumption, many of which are bred on farms.
Earlier this week, one Chinese province became the first to
offer farmers compensation
for each animal they handed over. The scheme also offers re-employment training programmes. But licences will still be available for breeding animals for medicine or research, which critics say is an obvious loophole.
Broad of TRAFFIC said the pandemic was forcing other countries to take the wildlife trade issue more seriously. The awareness of the risk was what had changed, he said.
"The reality is that past [outbreaks] have had proven links to human-wildlife interactions, including trade. The impact of this pandemic on the world puts this at a different level."
This article appeared in the South China Morning Post print edition as: Wildlife trade a loophole disease can exploit