LGBTQ
Get more with myNEWS
A personalised news feed of stories that matter to you
Learn more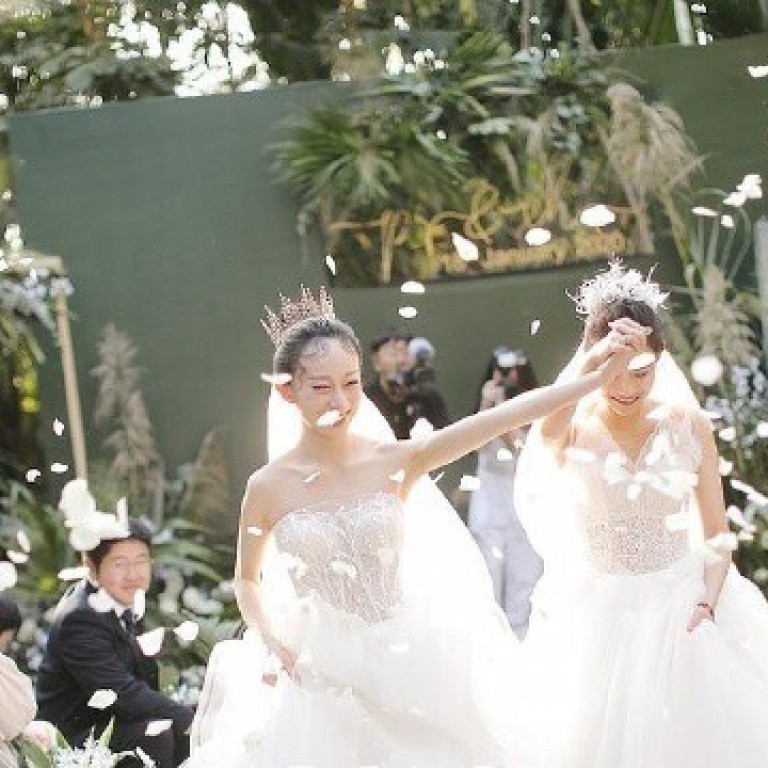 Chinese dancer's wedding photos revive same-sex marriage debate
Shui Yue, a student of renowned performer Yang Liping, posted pictures and videos of January's ceremony online after they were leaked by bloggers
Family and friends were supportive of couple, but gay marriage does not enjoy legal recognition in China
A dancer has reignited a debate about same-sex marriage after posting pictures of her wedding ceremony online in a rare move for a public figure in China.
Few high-profile Chinese figures have come out as gay, but Shui Yue posted the photos from her wedding to Pu Yurong on Weibo on Monday hours after they were leaked by entertainment bloggers.
"It's been 771 days since we first got together. From when we proposed to each other to the wedding, everything has been dreamlike," she wrote.
"We were fortunate and blessed. We will be courageous and happy till the end."
Her partner responded to the post saying "Love is everything."
The wedding took place in Xishuangbanna, a prefecture in Yunnan, in the far south of the country in January, but the photos and a wedding video were only released on Monday.
In the video, the two women exchanged personalised vows, while their families and friends watched and clapped.
After walking them down the aisle, their fathers hugged each other – another rare sight in China where many still take a conservative view of same-sex unions.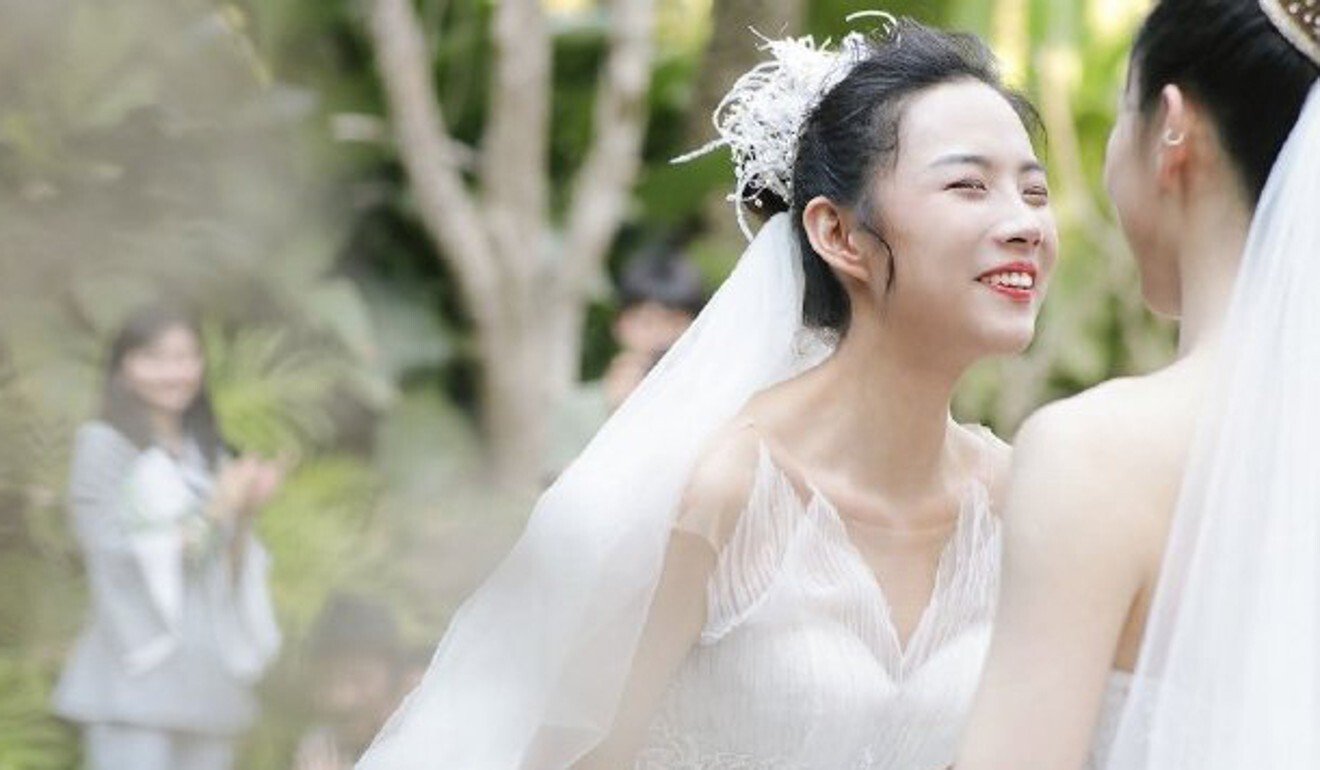 However, their wedding ceremony does not have any official standing in China, where same sex marriage has not been legalised.
Same-sex couples in the country who do hold wedding ceremonies do so more as a ritual than to gain legal protections for their union.
However, some have taken advantage of a legal loophole that allows them to designate their partner as their legal guardian so they can protect and pass on their property and assets.
LGBT activists have been pushing for same-sex marriage for years in China and have tried to raise awareness through a variety of means, including public wedding ceremonies and lobbying delegates to the annual legislative session.
Shui's Weibo posts generally received a warm welcome online, although some internet users expressed unease about same-sex couples going public.
But many people left supportive comments on Weibo, a Twitter-style platform, with one posting "love is love, it knows no gender".
However, in a sign of the sensitivities surrounding same-sex marriage the topic "Shui's same-sex wedding" was censored on Weibo on the Chinese mainland.
However, it remained on the platform's "Hot Topic" list in Hong Kong, and it had been viewed more than 500 million times.
Shui is a student of the world-renowned Chinese choreographer and director Yang Liping, who is known as the "goddess of dance". It is rare for public figures or celebrities to come out as gay in China or voice support for the LGBT community.
Gay rights activist Peng Yanhui said the last couple he could remember holding a public wedding were an official with the British consulate in Shanghai and his Chinese partner.
He said he felt moved and happy that both Shui and Pu's families had shown up to the wedding and given the couple their blessing.
"They made their wedding visible to the public and that's a great education, more people will come to know the LGBT community better," he said.