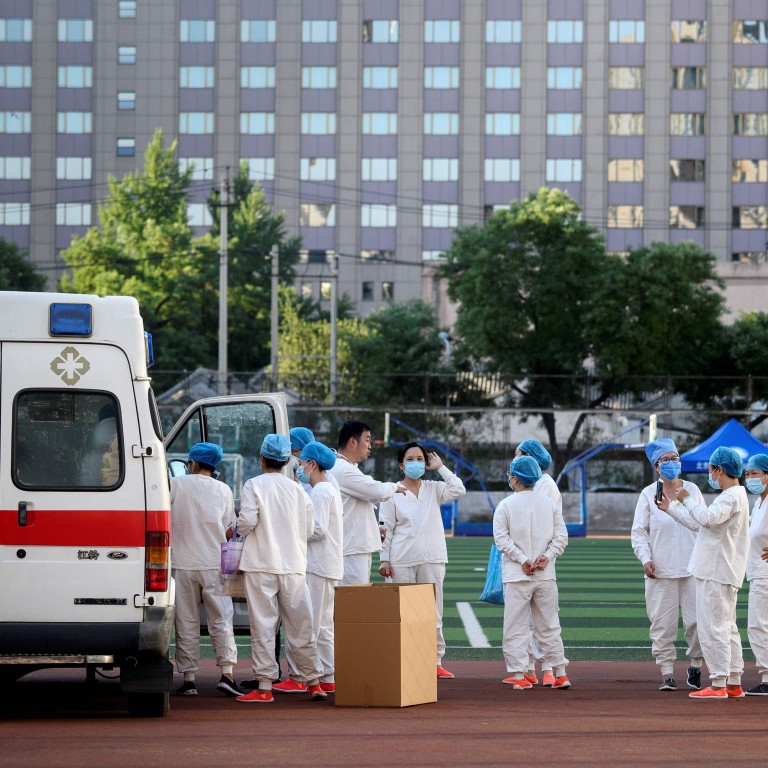 New Covid-19 outbreak at Chinese market is a warning for countries around world looking to ease restrictions
Health experts say outbreak is a reminder for all nations to stay vigilant and be ready to test and contact trace at the first sign of resurgence
Fishing industry reassures Hong Kong diners that salmon in city does not come through Beijing and unlikely to be affected
Beijing had gone 55 days without a locally transmitted case of
Covid-19
until
a sudden outbreak hit the city
last week, leading to warnings from disease experts that the virus remains a global threat even as some countries are easing quarantines and other measures to contain it.
"This outbreak is an important reminder about the ongoing threat posed by Covid-19," said Michael Baker, professor of public health at the University of Otago in New Zealand.
"Most countries that have contained Covid-19 have had setbacks, with outbreaks occurring even after quite long periods without cases," said Baker, adding that eliminating the virus remained the goal to protect lives.
Because the virus has already shown its ability to rapidly spread across borders through transport networks, the new outbreak in Beijing is likely to serve as a warning to all cities and countries about the threat of reinfections as they lift restrictions to get businesses and economies working again.
The outbreak in China's capital has been linked to the Xinfadi wholesale food market, with traces of the virus found in areas used for processing imported salmon.
Experts said fish were not known carriers of the virus that caused Covid-19, but that did not stop major supermarkets from taking salmon off their shelves.
Baker said the Covid-19 virus was a respiratory pathogen that infected humans and potentially some other mammals.
"As far as we know, [the virus] Sars-CoV-2 cannot infect aquatic food animals, such as salmon or other fish," he said.
"A more likely scenario is that the cutting board or fish was contaminated by an infected person working in or visiting the market."
The new Beijing outbreak began on June 11 and so far 79 new infections have been found after mass testing on nearly 76,500 people associated with Xinfadi market, the city's biggest, according to the Beijing Health Commission.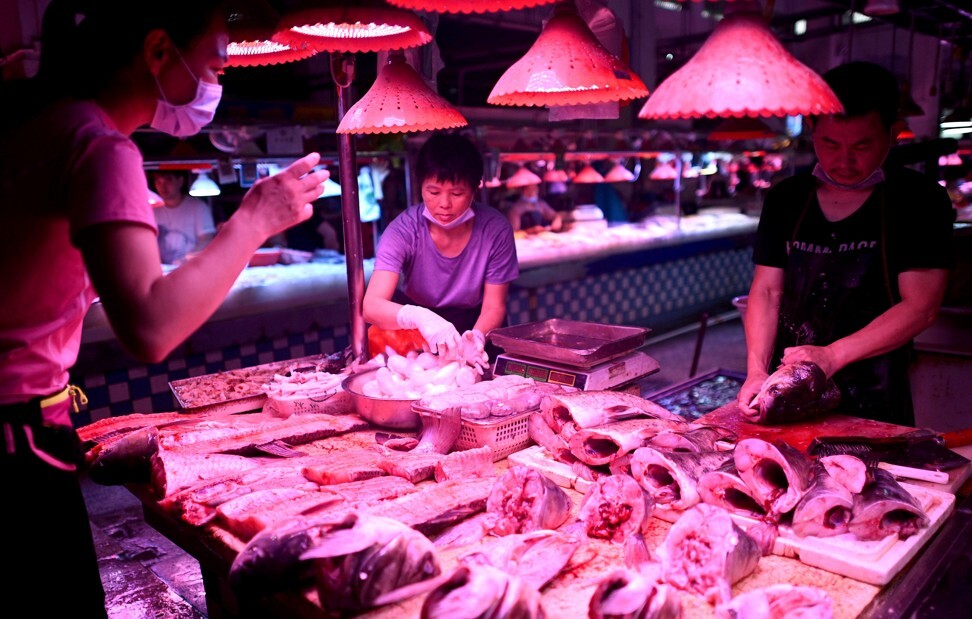 Clinical academic researcher Craig Anderson said the big number of people who passed through the market and the hygiene conditions there were problematic.
"I suspect the physical distancing and hand hygiene measures were suboptimal," said the professor of neurology and epidemiology who serves as executive director of The George Institute, China, at Peking University Health Science Centre in Beijing.
For salmon to have Covid-19, it would require salmon to ingest sewage water carrying Covid-19 and then be culled soon after, according to Sanjaya Senanayake, an infectious diseases specialist at the Australian National University.
"It seems far more likely that people involved in cutting the salmon or handling the cutting boards or cutting knives had Covid-19 and were the ones who contaminated the cutting board," he said.
Staying alert was the key to preventing a Covid-19 resurgence, said Senanayake. He said the novel coronavirus was "clearly a persistent infection" which "will not go away so easily".
"All nations will have to maintain vigilance for a resurgence of cases and ensure that they have the capacity for rapid and voluminous testing, effective contact tracing and the willingness to reinstitute restrictions in the event that a resurgence of cases occurs," Senanayake said.
On Monday, the Beijing Health Commission said that anyone who has been to the Xinfadi market or had had close contact with market salespeople since May 30 should report for a Covid-19 test.
It urged anyone showing symptoms such as fever, cough, and sore throat to promptly report to the nearest medical institution.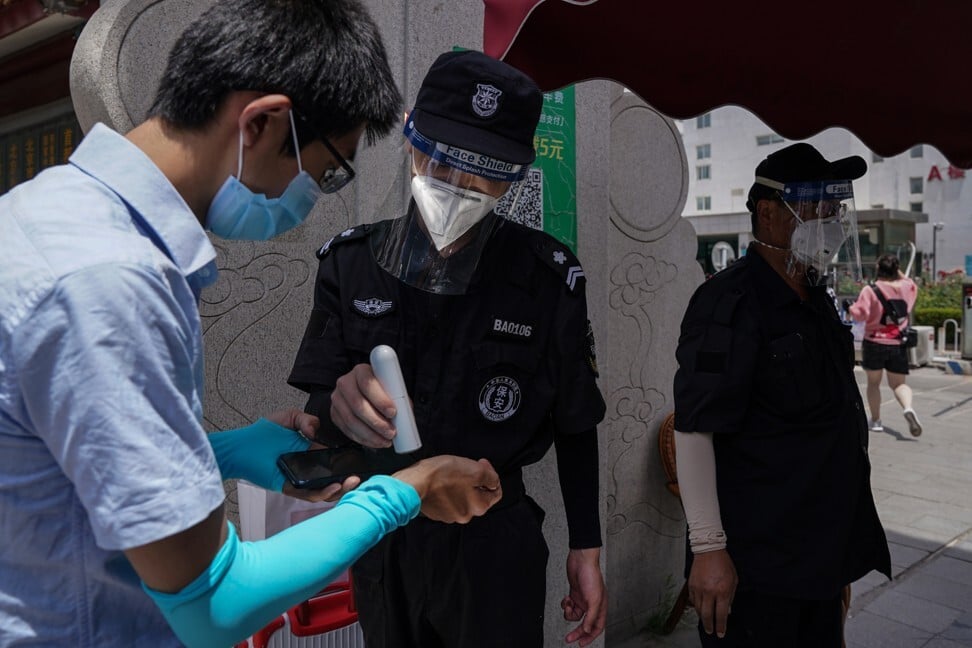 In Hong Kong, importers said the city did not import salmon from Beijing, and local businesses had no plans to cut imports and sales of the popular seafood in the city.
"Most places of origin of salmon in Hong Kong are Norway, Canada and to a lesser extent Chile," said Lee Choi-wah, chairman of the Hong Kong Chamber of Seafood Merchants. "Frozen and fresh salmon usually come to Hong Kong directly by ship and air, and don't come through mainland China. "
Lee said the Covid-19 virus found on the chopping board in the fish market in Beijing most likely came from an infected worker there, as the fishermen and exporters in the salmon's place of origin had few opportunities to pass on and contaminate the product.
He said workers in exporting countries such as Norway and Canada were usually involved in simple procedures – catching fish with a net and removing their internal organs – while workers in Beijing would be responsible for peeling off the fin and scale and chopping the fish into parts for consumption.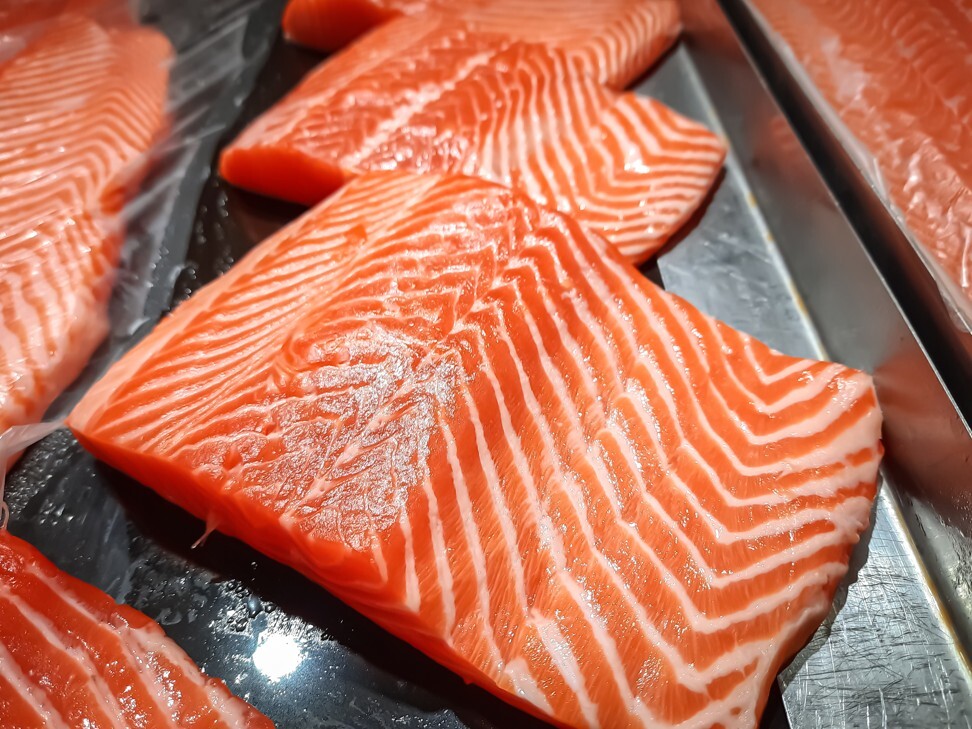 Lee, who represents more than 100 importers in the industry, said he had not heard of plans to reduce salmon imports.
"Locals can make up their own minds and avoid eating salmon for a few days if they are really worried."
Cheung Siu-keung, chairman of the Hong Kong Fishermen Consortium which represents some 90 per cent of fishermen in the city, agreed that the risk of transmission by his counterparts in Norway or Canada was small.
"Most fishermen are out at sea for at least one and a half months each time they go on a fishing trip. They are practically self-isolated from the population," he said.
Additional reporting by Victor Ting
This article appeared in the South China Morning Post print edition as: New Beijing outbreak 'a warning of ongoing risk'