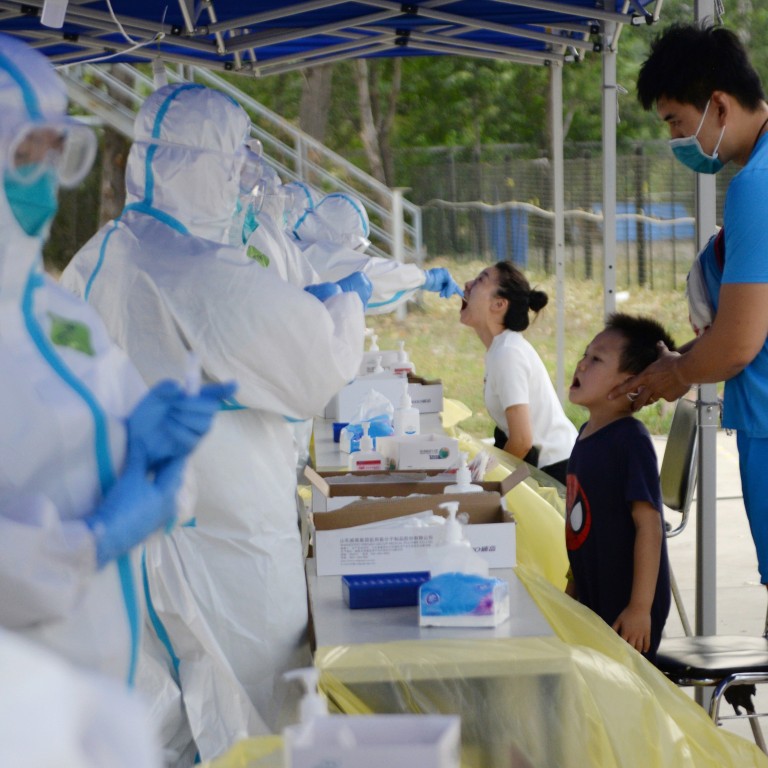 Coronavirus: asymptomatic patients may shed virus for longer than others, study says
Team in southwest China finds median duration was 19 days, a third longer than for people with mild symptoms
But they say releasing the virus into the environment doesn't necessarily lead to infection of others, and more research is needed
Asymptomatic coronavirus patients could shed the virus for longer than those with symptoms, according to a new study in southwest China.
"The emergence of these silent spreaders … has caused difficulties in the control of the epidemic," the researchers led by Huang Ailong, from Chongqing Medical University, wrote in a peer-reviewed paper in Nature Medicine on Thursday.
Huang's team found that the median duration of viral shedding among the 37 asymptomatic patients in the Chongqing study was 19 days – a third longer than the patients with mild symptoms.
In one case, an asymptomatic patient shed the virus for 45 days.
Viral shedding refers to its release in the environment – including in the air and on surfaces. But Huang said it did not necessarily lead to infection of others, and that more research was needed to find out if
the coronavirus
could replicate in human cells.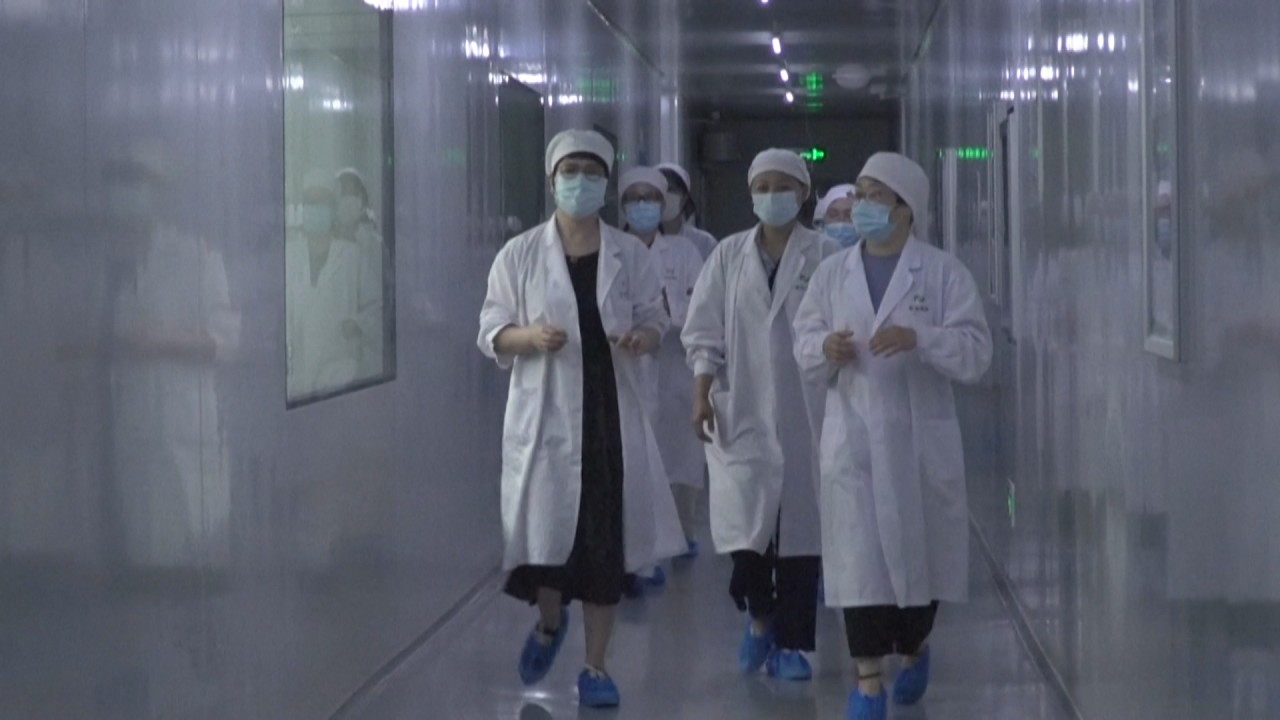 01:57
Coronavirus: Inside a Chinese lab joining global race to find a vaccine
Coronavirus: Inside a Chinese lab joining global race to find a vaccine
The study also found that asymptomatic patients had lower antibody levels than those with symptoms. All of the patients had antibodies, which are generated by the immune system to stop the virus from infecting cells. But the asymptomatic patients had them at just 15 per cent of the level found in those with symptoms.
But this appeared to happen much faster in asymptomatic patients, according to Huang's study. It found that more than 40 per cent of asymptomatic patients no longer had antibodies even before they were discharged from hospital.
"Asymptomatic individuals had a weaker immune response," the researchers said.
Their findings "indicate the risks of using Covid-19 'immunity passports' and support the prolongation of public health interventions, including social distancing, hygiene, isolation of high-risk groups, and widespread testing", they added.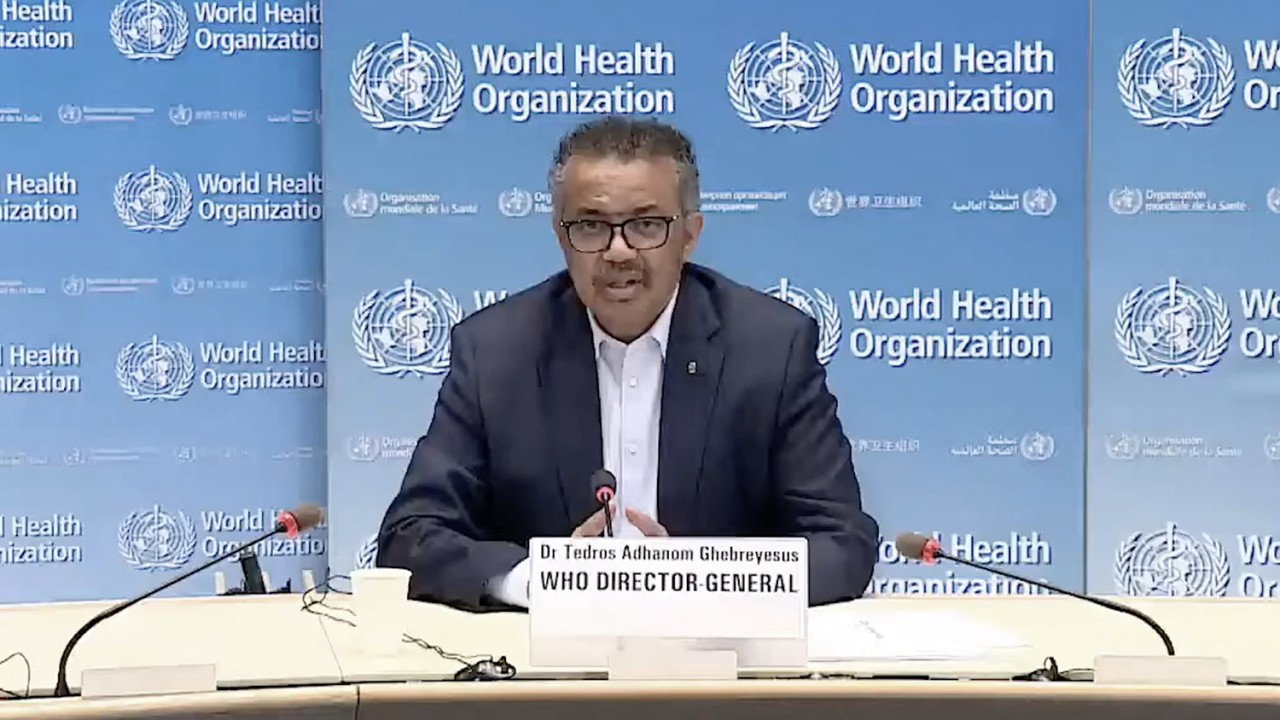 01:44
'The pandemic is accelerating', warns WHO chief as 150,000 Covid-19 cases reported in one day
'The pandemic is accelerating', warns WHO chief as 150,000 Covid-19 cases reported in one day
Millions of people have been infected with Covid-19 and hundreds of thousands have died worldwide since the first cases were reported in central China late last year. As the pandemic continues to accelerate, there is debate among scientists over whether asymptomatic carriers are to blame.
In comparison, when another deadly coronavirus, severe acute respiratory syndrome or Sars, swept across the globe from southern China 17 years ago, it killed more than 800 people, but was effectively controlled in eight months.
In the Chongqing study, asymptomatic patients comprised more than 20 per cent of the 180 patients, who were all from the Wanzhou district. Those patients did not show any sign of illness from the time they tested positive to the time they were cleared of the disease.
But the study authors noted that the proportion of asymptomatic carriers might not be accurate due to the small sample size, saying the actual figure "might be even higher".
A challenge of research on asymptomatic transmission is that some patients could be presymptomatic – meaning they are infected and do not have symptoms but go on to develop them later. These patients could have an exceptionally long incubation period, and some could be highly infectious days before the onset of symptoms, according to some studies.
Monica Gandhi, a professor of medicine with the University of California, San Francisco, said existing systems to control the spread of infectious disease relied heavily on symptoms, and many countries only tested patients who reported being ill.
"Asymptomatic transmission of Sars-CoV-2 is the Achilles' heel of Covid-19 pandemic control," Gandhi said, using the clinical name for the new coronavirus, in an editorial published in the New England Journal of Medicine in May.
Some researchers suspect there could be a huge number of asymptomatic patients. On an Antarctic cruise ship in March, more than 80 per cent of those infected had no symptoms, according to a study by a team from Macquarie University in Sydney.
Meanwhile, the United States has seen a recent uptick of cases, and Florida health authorities on Sunday linked a spike in infections in the state to asymptomatic patients.
It is still not certain whether asymptomatic patients can infect others – the World Health Organisation said early this month that it remained "a big open question".
This article appeared in the South China Morning Post print edition as: Patients with no symptoms may shed virus longer