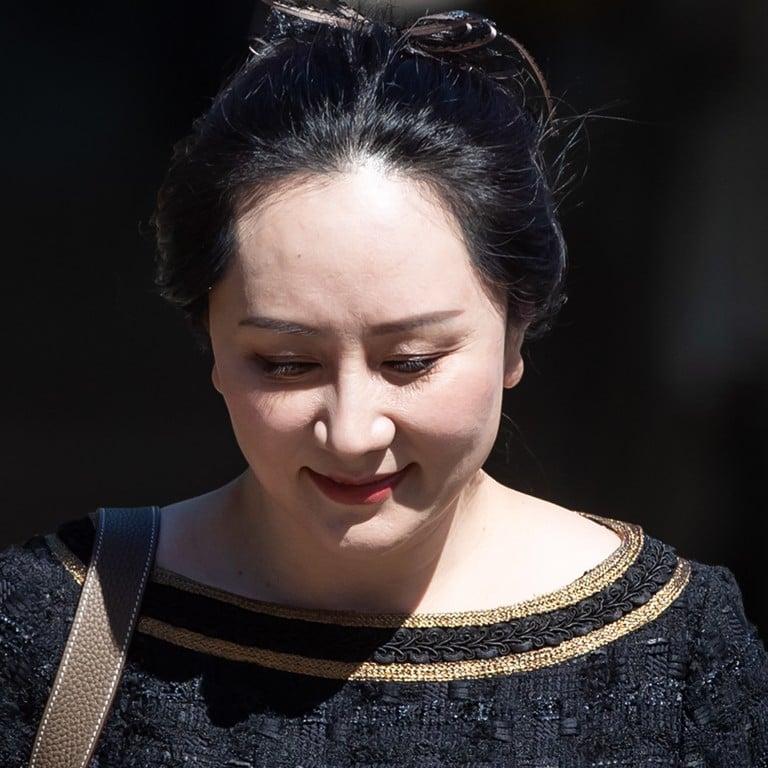 Meng Wanzhou's Canadian extradition case will stretch until April 2021, potentially prolonging China's anger
The new schedule was approved by a Canadian judge after the original timeline for the case was thrown into disarray by the coronavirus pandemic
The next public hearing for the Huawei executive will be in August
Huawei executive Meng Wanzhou's Canadian extradition case is set to continue until at least April 30 next year, extending a proceeding that has triggered a crisis in China's relations with the US and Canada.
Ruling in the British Columbia Supreme Court on Tuesday, Associate Chief Justice Heather Holmes agreed to a schedule jointly submitted by Meng's counsel and the Canadian crown lawyers who are representing US interests in the case.
The US wants Meng, who is Huawei's chief financial officer and the daughter of founder Ren Zhengfei, to face trial on fraud charges in New York. Meng was arrested by Canadian police, acting on a US warrant, at Vancouver's international airport on December 1, 2018, infuriating Beijing.
The original case schedule, which could have seen hearings wrap up this October, was thrown into disarray by the coronavirus pandemic, which forced courts in Vancouver to suspend normal operations.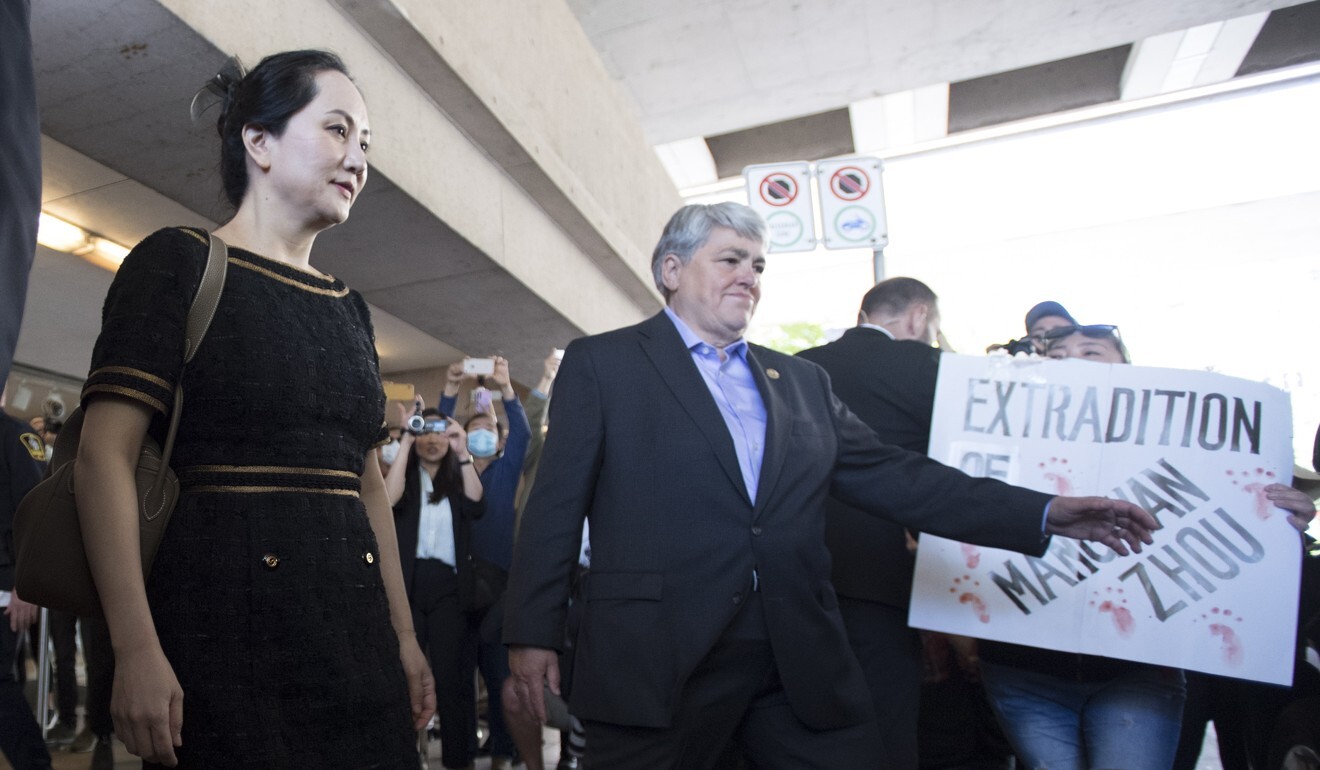 Public hearings will resume on August 17, with arguments about the admissibility of various evidence.
Arguments about whether Meng has been subjected to an abuse of process will then last until March before the last scheduled hearings conclude on April 30.
Holmes must then rule whether Meng can be extradited before a decision by Canada's justice minister on whether to grant final approval. But court appeals could drag out the process by years.
Holmes will not make any decision on whether Meng is guilty or innocent of the US charges, which say that she defrauded HSBC bank by lying about Huawei's business dealings in Iran, in possible breach of US sanctions.
Meng and both sets of lawyers attended Tuesday's case management hearing by phone. The case was adjourned until the August 17 hearing, with Meng bound over until then.
In a letter to court managers outlining the schedule, crown counsel Robert Frater said his team and Meng's lawyers agreed that the timeline "is a realistic one".
However, "[both] sides are conscious that, as recent history has shown, unforeseen events may cause us to have to reconsider the schedule," he said.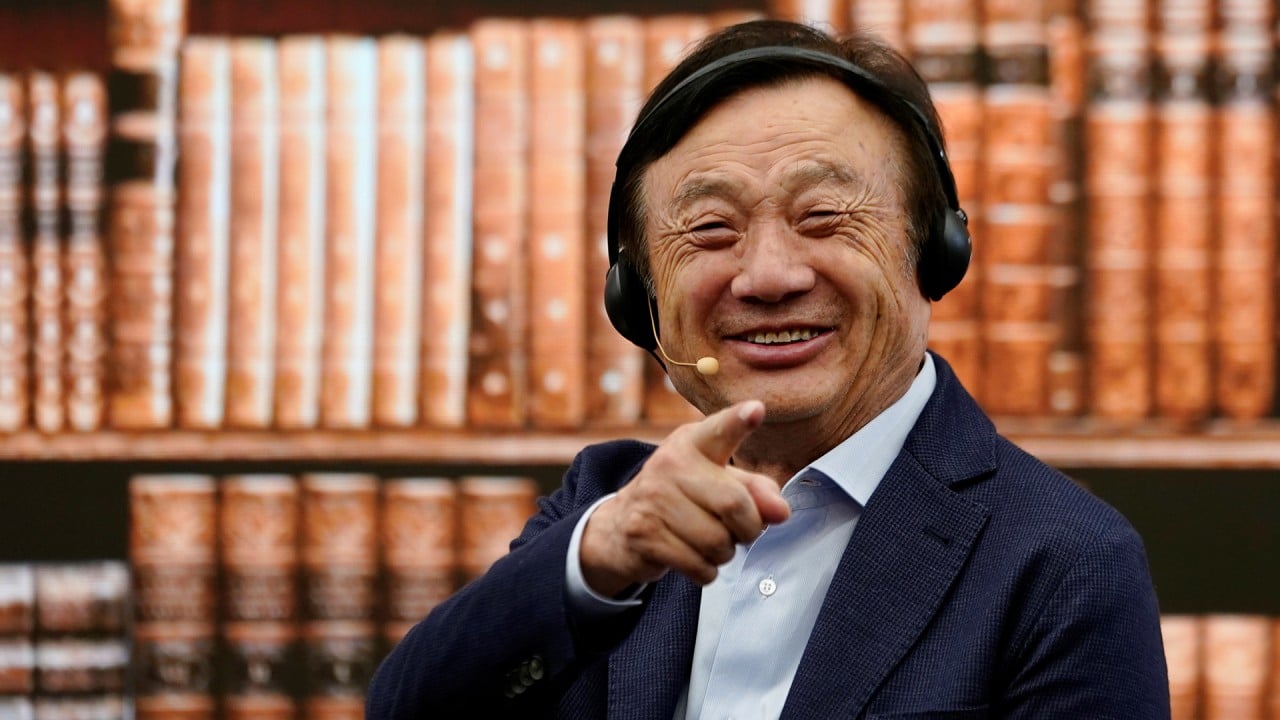 08:55
Huawei's founder on US sanctions, 5G leadership and building trust in Europe
Huawei's founder on US sanctions, 5G leadership and building trust in Europe
Meng's arrest and the extradition case have angered China and sent relations with Ottawa and Washington plummeting.
About a week after Meng's arrest, China arrested Canadians Michael Kovrig and Michael Spavor, and last week charged them with espionage.
On Monday, Canadian Prime Minister Justin Trudeau said it was "obvious from the beginning" that China's detention of Kovrig and Spavor was "a political decision made by the Chinese government" in retaliation for Meng's arrest.
"We will continue to advocate strongly and firmly for the release of these two Canadians, who have been arbitrarily detained," Trudeau said.
Chinese Foreign Ministry spokesman Zhao Lijian responded on Tuesday that it was "blatant and presumptuous [of the US and Canada] to talk about 'political motivation', 'unjustified detention' and 'arbitrary detention'."
"The Meng Wanzhou incident is a serious political incident, as proved by a Canadian Security Intelligence Service report recently disclosed by a Canadian court," said Zhao, referring to a report written by Canada's spy agency on the morning before Meng's arrest that predicted it would send "shock waves" around the world.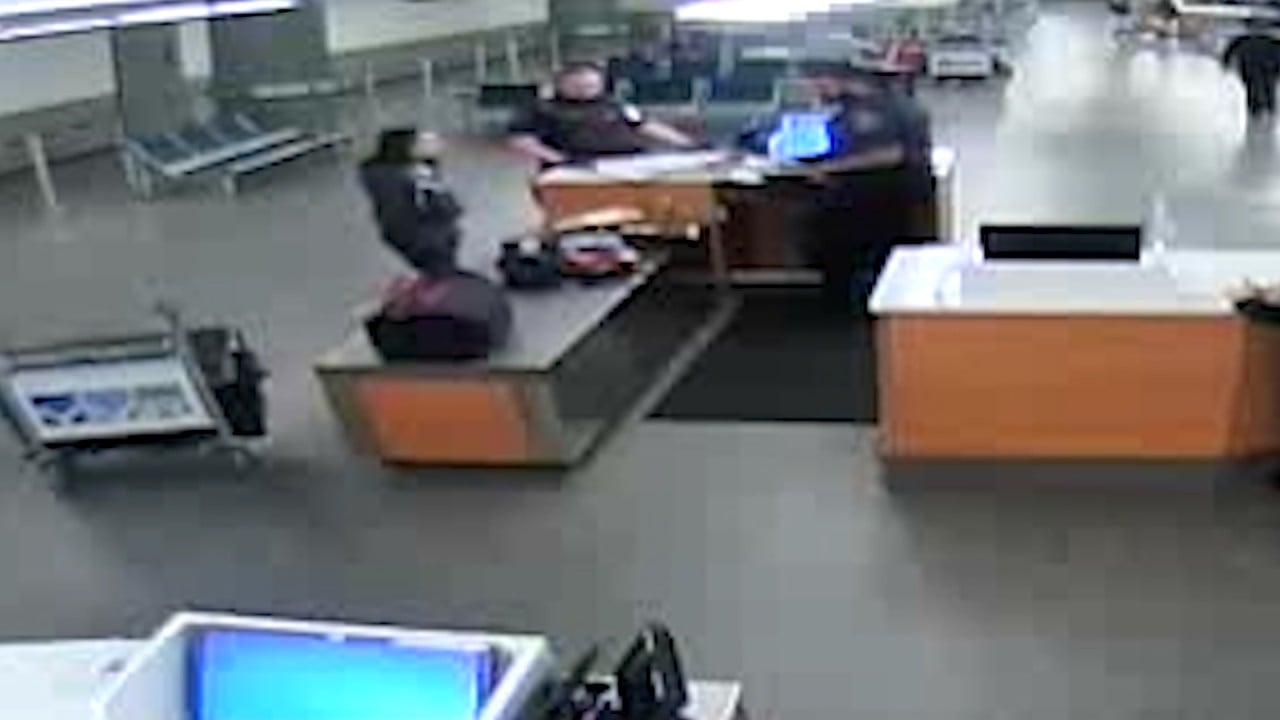 01:54
Canada judge releases video of Huawei's Meng Wanzhou being searched at airport before arrest
Canada judge releases video of Huawei's Meng Wanzhou being searched at airport before arrest
Also on Monday, Kovrig's wife, Vina Nadjibulla, told CBC News that she wanted to tell Chinese authorities that "you are holding an innocent man … Michael has devoted his professional career to building peace in the world, to building bridges between China and the rest of the world."
"Detaining an innocent man and inflicting so much suffering on him and his family does not in any way serve the interests of China. In fact it does the opposite," she said, pleading for Kovrig's release.
Meng is living under partial house arrest at her home in Vancouver on C$10 million (US$7.37 million) bail.
This article appeared in the South China Morning Post print edition as: Meng's extradition case to drag on until April 2021