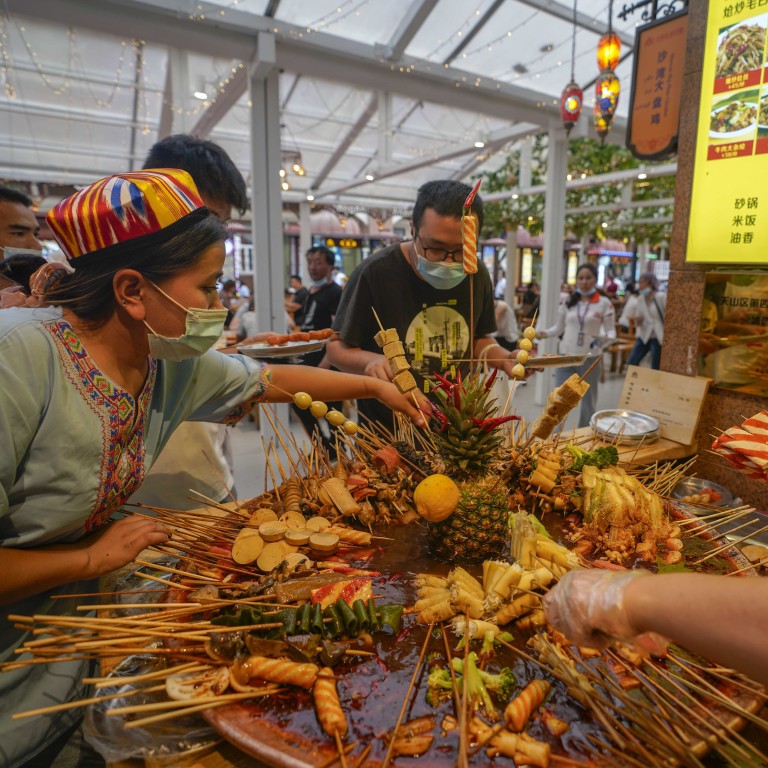 Capital of China's Xinjiang region shuts down as coronavirus returns
City of 3.5 million people given short notice of lockdown as flights cancelled and subway shuts down
After 149 Covid-19 free days, the autonomous region reports six confirmed infections and 11 asymptomatic cases
Travellers were left stranded and residents scrambled to buy groceries as Urumqi – capital of China's
Xinjiang
region – went into sudden lockdown on Thursday after confirming one new local
Covid-19
patient and three asymptomatic cases.
The city of 3.5 million people shut down its only subway line on Thursday evening and restricted airport arrivals and departures. There were scenes of panic buying in supermarkets after some residential compounds said movement would be restricted, according to posts on social media.
"[We] will resolutely cut off the channel of transmission … strengthen the control of crowded places, the grid management of communities and villages, and carry out stringent screening in the fever clinics of hospitals," Xinjiang's Communist Party committee said on Friday.
There were suspicions of a new Covid-19 outbreak in Xinjiang after a businessman, who had travelled from Urumqi to the eastern province of Zhejiang, received a call from the Xinjiang Centre for Disease Control and Prevention (CDC) to take a coronavirus test on Tuesday.
He was confirmed as an asymptomatic case, Zhejiang's health commission said on Thursday. At that point, the Xinjiang Health Commission said there had been no new cases in the autonomous region for 149 days, according to a now-deleted post by the region's local government on Weibo, China's equivalent of Twitter.
On Thursday afternoon, Xinjiang's health commission announced there was a new local coronavirus case – a 24-year-old woman working in retail who developed a sore throat last Friday and was sent to hospital via ambulance.
On Tuesday, she had a fever and headache and was confirmed positive for the new coronavirus on Wednesday, according to Urumqi's health commission. Three of her close contacts were confirmed to be asymptomatic cases and were under medical observation, it said.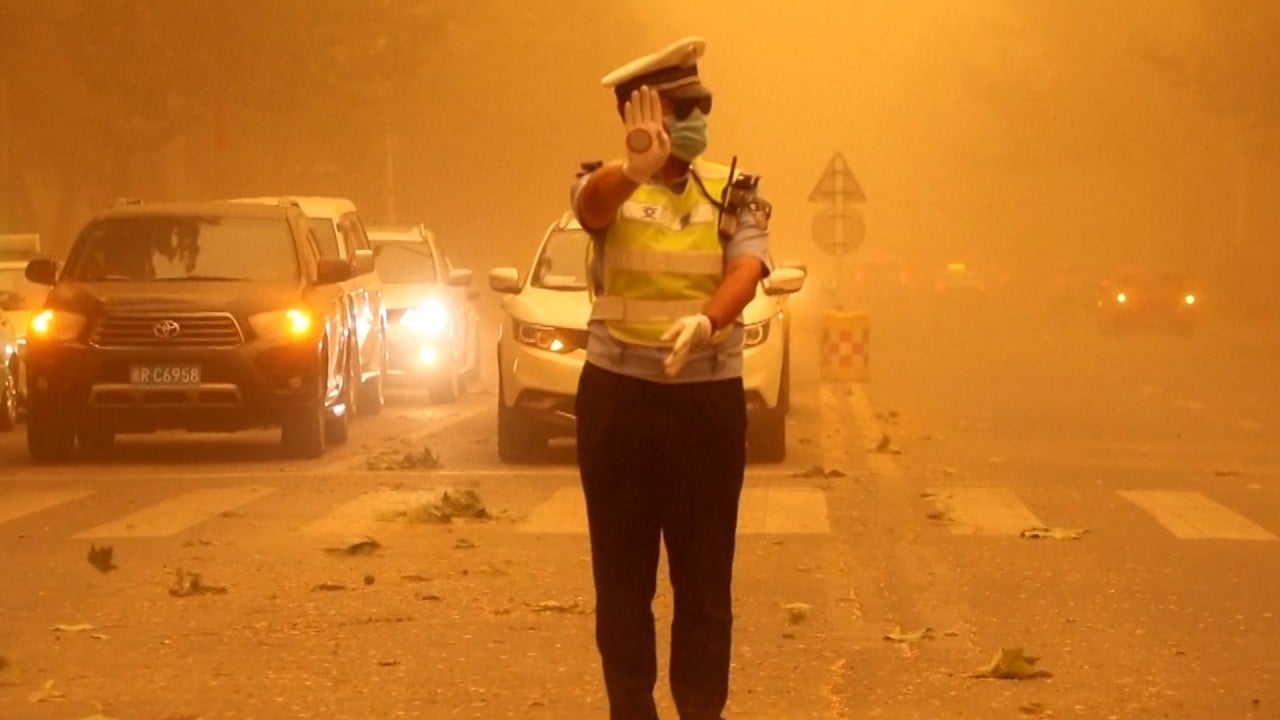 01:11
Huge sandstorm hits west China's Xinjiang
Huge sandstorm hits west China's Xinjiang
Between midnight and midday Friday, Xinjiang has reported five additional infections and eight new asymptomatic cases, all in Urumqi. This brings the total current Covid-19 cases to six and asymptomatic cases to 11. The new cases all came from those under medical observation, according to the Xinjiang Health Commission.
The swiftness of Urumqi's lockdown caught many by surprise as residents scrambled to buy groceries and essentials. Travellers were stranded as flights were cancelled and people who had been to Urumqi were denied entry to other parts of Xinjiang, according to social media posts.
"There is only one case, and the subway is shut?" said one Weibo user in disbelief at the news of the closure of Urumqi's only subway. Another Urumqi resident said she understood the need to lock down the city as its health system was not as strong as elsewhere in China.
"Xinjiang's health care resources cannot compare to elsewhere in China. Cutting this off from its source may be the best containment," she wrote on Weibo.
Kazakhstan
, which shares a border with Xinjiang, is also dealing with a resurgence in coronavirus and pneumonia cases. A second nationwide quarantine will be extended in the Central Asian country for another two weeks to the beginning of August, according to a July 13 post on Twitter by President Kassym-Jomart Tokayev.
There has been debate over the cause of the latest wave of pneumonia, after the Chinese embassy in Kazakhstan published a notice warning Chinese nationals of an unknown pneumonia that was deadlier than Covid-19. Kazakh health authorities denied this claim and said the patients could be probable cases of the new coronavirus.
This article appeared in the South China Morning Post print edition as: Sudden Urumqi lockdown in new Covid-19 outbreak leaves travellers stranded