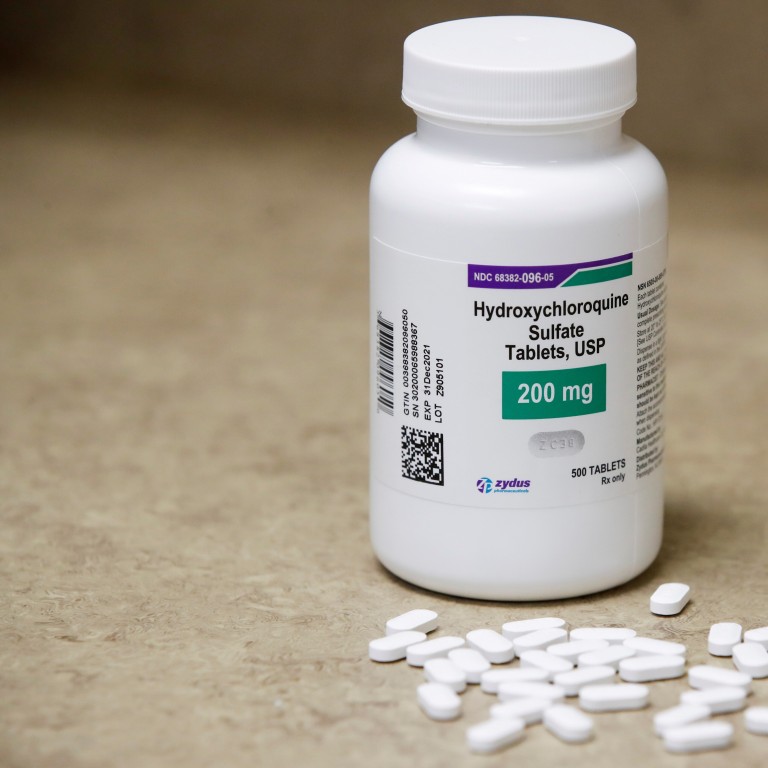 Coronavirus: 'conflicting treatment message' as China rejects Trump-touted drug hydroxychloroquine
Medication not included in recommended pharmaceuticals but chloroquine makes the list
National guidelines updated for the first time since early March
China has advised against the use of
hydroxychloroquine
in treating
coronavirus
patients, a controversial malaria treatment touted by US President Donald Trump as a wonder drug for Covid-19.
However, it has recommended the use of a similar malaria drug called chloroquine.
The recommendations are part of new Covid-19 treatment guidelines released on Wednesday and updated for the first time since March 3.
"Some drugs may demonstrate a certain degree of efficacy for treatment in clinical observation studies but there are no effective antiviral drugs confirmed by double-blind, placebo-controlled clinical trials," the National Health Commission said in version eight of the diagnosis and treatment guidelines.
"The use of hydroxychloroquine, or the combined use of it with azithromycin, is not recommended."
But the same guidelines said chloroquine can continue to be used.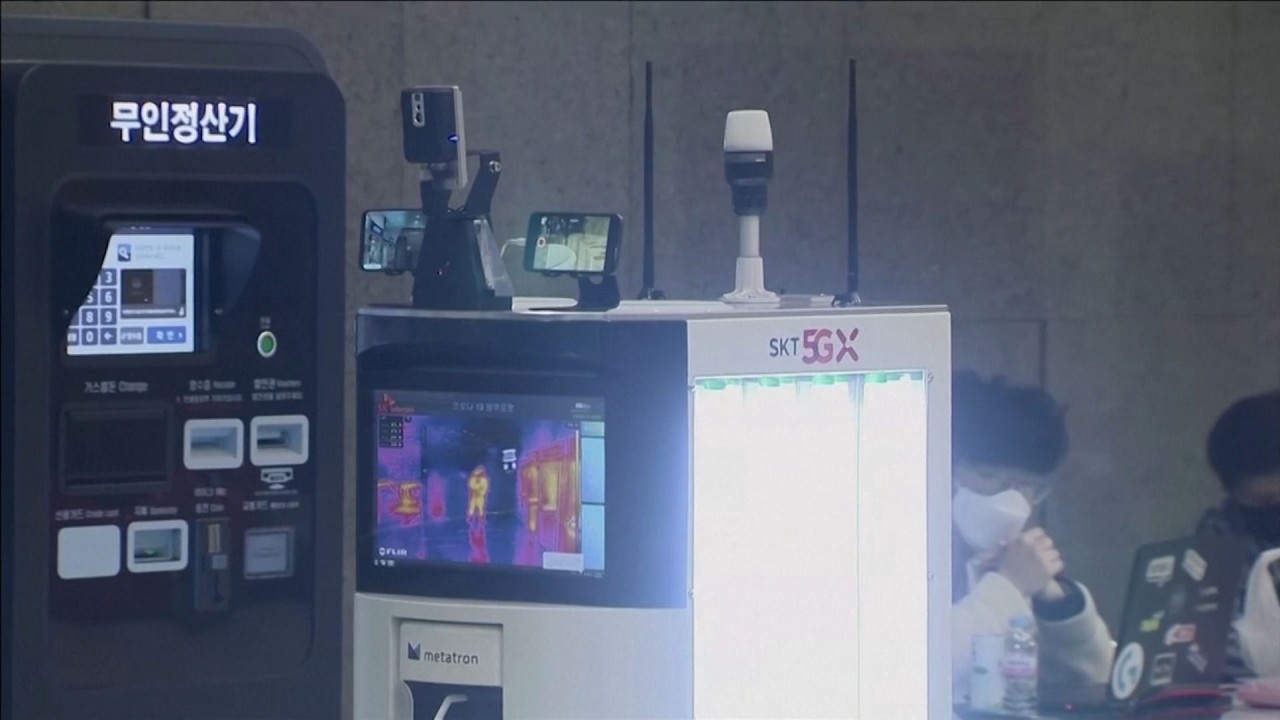 07:15
How hi-tech solutions are being used across Asia to cope with the coronavirus pandemic
How hi-tech solutions are being used across Asia to cope with the coronavirus pandemic
Other recommended antiviral drugs included interferon and arbidol but ribavirin should be used together with lopinavir or ritonavir, it said.
Chinese researchers conducted double-blind controlled trials of remdesivir but found no benefits from the experimental drug, according to a study published in The Lancet in April. The researchers added that the study was limited by the smaller-than-target sample size.
A separate study led by the US government said the drug could shorten the recovery time of patients.
Glucocorticoid steroids remain on the list but there is no specific reference to
dexamethasone
, a synthetic glucocorticoid that reduced deaths among severe patients by a third in a large-scale randomised controlled study by Oxford University.
China is the first country to recommend the use of chloroquine to treat Covid-19 patients, with top respiratory scientist Zhong Nanshan a strong proponent.
Zhong's team published a peer-reviewed paper in the National Science Review in May, saying that in a study of 197 patients, the malaria drug appeared to have some treatment benefits.
But the results were compared with historical data of other patients, instead of a randomised group given a placebo, the gold standard for clinical trials.
Previous national treatment guidelines have not mentioned hydroxychloroquine, which is widely seen as a less toxic derivative of chloroquine.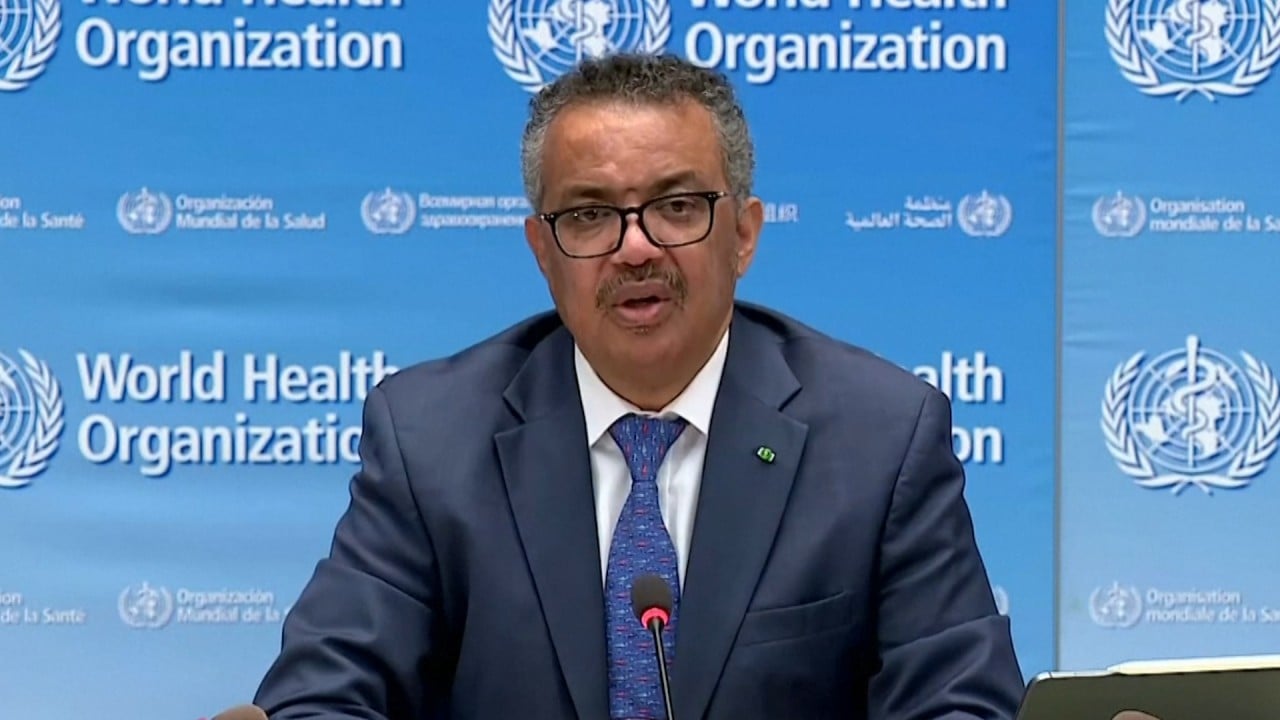 00:46
There may never be a 'silver bullet' for coronavirus, WHO chief says
There may never be a 'silver bullet' for coronavirus, WHO chief says
Trump touted the drug as a game changer to treat Covid-19 and the US Food and Drug Administration once gave conditional approval for its use.
But the FDA revoked its emergency-use authorisation in June after several randomised controlled trials showed the drug had no benefit.
In June, the World Health Organisation (WHO) discontinued trials on hydroxychloroquine and lopinavir/ritonavir treatment.
Anthony Fauci, head of the US National Institute of Allergy and Infectious Diseases, said late last month that scientific evidence indicated that hydroxychloroquine was not effective in treating Covid-19.
Professor David Hui Shu-cheong, a Chinese University respiratory medicine expert said chloroquine or hydroxychloroquine were similar and the new guidelines are contradictory.
"The two drugs are the same … Three organisations have already dropped the use of hydroxychloroquine. They include the World Health Organisation, the [US National Institutes of Health] and the UK Recovery Trial as trials show there was no benefit," Hui said.
"China does not follow Western literature," he said, adding that very few countries were still using chloroquine or hydroxychloroquine to treat Covid-19.
He said he was also surprised that remdesivir was not on the list because it was on the top of the antiviral treatment list of most countries and cities
Meanwhile, the updated guidelines confirmed that transmission occurred during the coronavirus incubation period, as well as from environmental contamination.
The previous version said asymptomatic patients may be a source of transmission, though China insisted in the early days of the outbreak in the central Chinese city of Wuhan that asymptomatic transmissions were rare, a position also taken by the WHO at the time.
This article appeared in the South China Morning Post print edition as: Conflicting message as mainland rejects use of malaria drug touted by Trump