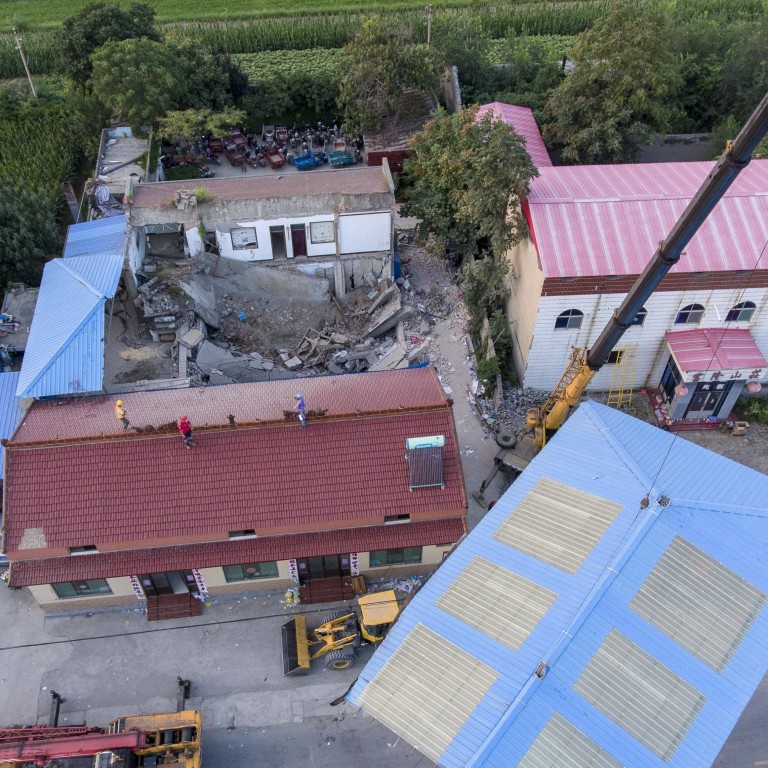 Death toll rises in restaurant collapse in central China
In all, 29 people killed after banquet hall caves in during birthday party in Shanxi
Provincial authorities order inspections of all public buildings amid concerns about illegal construction
The death from a restaurant collapse in China rose to 29 on Sunday as more people were pulled from the wreckage.
The two-storey banquet hall in Xiangfen county in Shanxi province, about 630km (390 miles) southwest of Beijing, collapsed on Saturday morning during a birthday party.
Among the 57 people pulled from the debris, 29 were confirmed dead, seven were severely injured and 21 suffered minor injuries, according to the Ministry of Emergency Management. The rescue operation, which involved more than 800 people, ended in the early hours of Sunday.
The Shanxi provincial government has set up a team to investigate the collapse.
The team will be headed by Xue Junzheng, a provincial official in charge of emergency management. Xue said the team would find out the cause of the collapse and ensure that those responsible would be held accountable.
News website The Paper quoted a county official as saying the local government was looking into whether the collapse was caused by illegal construction.
Residents said the original structure was built with precast hollow-core slabs over 20 years ago on uneven ground. It was originally a one-storey building but had been through several extensions, including the addition of a second floor and an underground level.
"The restaurant originally only had one storey and was built with prefabricated panels ... Most of the buildings in our neighbourhood were built over 20 years ago with prefabricated panels," the report quoted a resident as saying.
"Sometimes the roof leaked when it rained. So they built a new layer with steel."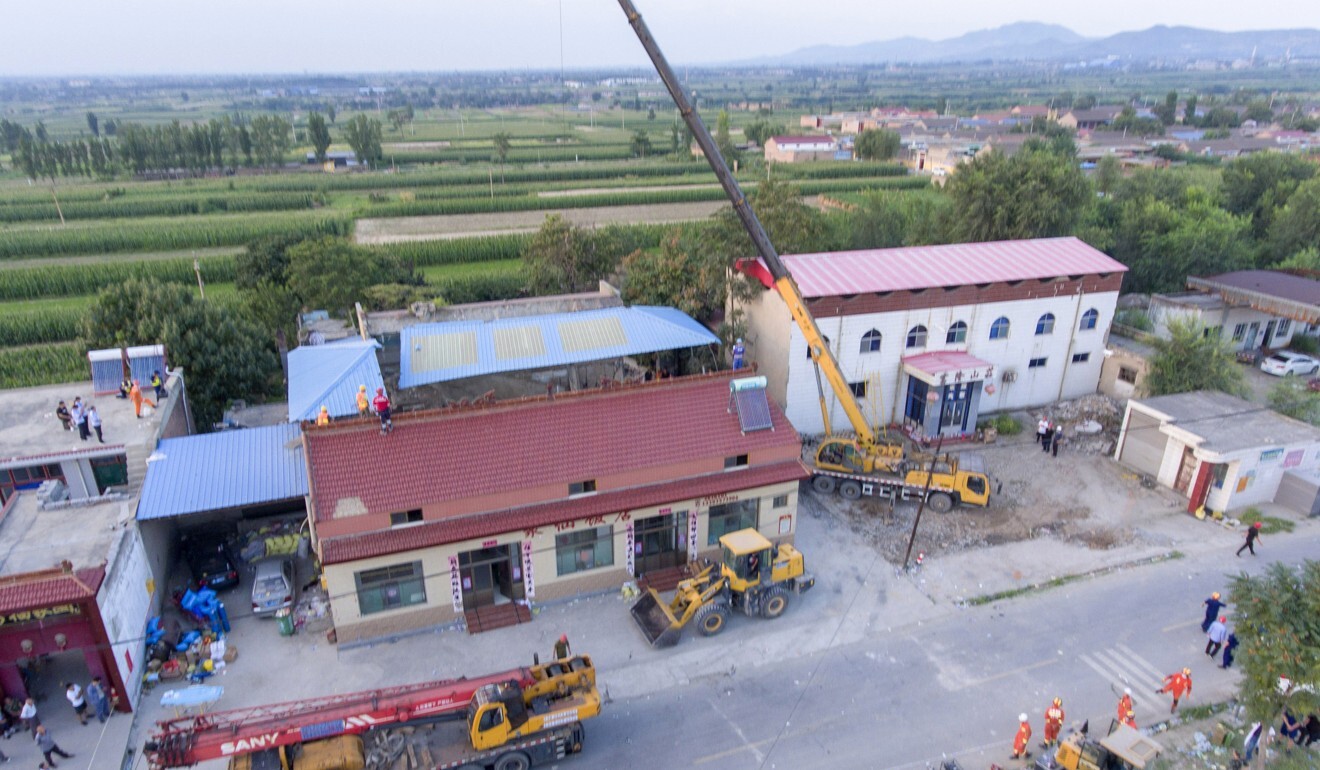 On Saturday, Shanxi authorities launched inspections of all public buildings throughout the province, including restaurants, hotels, convention and exhibition centres, China News Service reported.
Any facilities with illegal constructions or that did not meet safety standards would have to close until problems were rectified.
This article appeared in the South China Morning Post print edition as: Restaurant collapses, killing 29