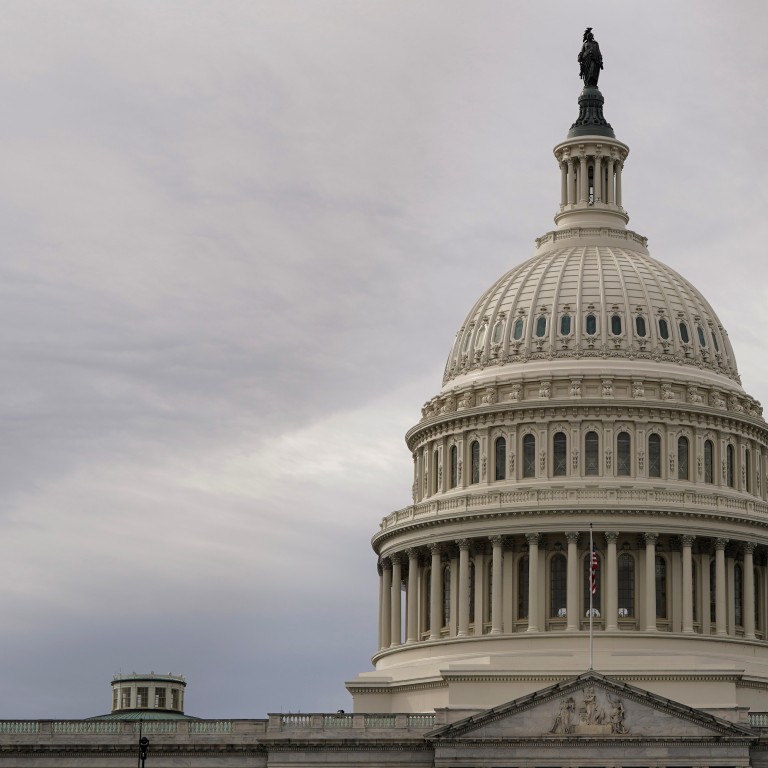 US House passes forced labour bill that would bar Xinjiang imports
The legislation, which now goes to the Senate, would require any importer of Xinjiang-sourced products to prove they were not made using forced labour
The bill, called the Uygur Forced Labour Prevention Act, was approved by a vote of 406-3
US lawmakers in the House of Representatives on Tuesday overwhelmingly approved legislation that would effectively ban imports from China's Xinjiang Uygur autonomous region because of suspected use of state-sponsored forced labour there.
Currently, the US bans the import of any goods if there is evidence that forced labour was involved in their production.
But the new legislation approved Tuesday would reverse that calculus for Xinjiang, meaning that importers could not source goods produced either wholly or in part in the region unless the US government could certify with "clear and convincing" evidence that they were not produced using forced labour.
Lawmakers approved the bill, called the Uygur Forced Labour Prevention Act, by a vote of 406-3.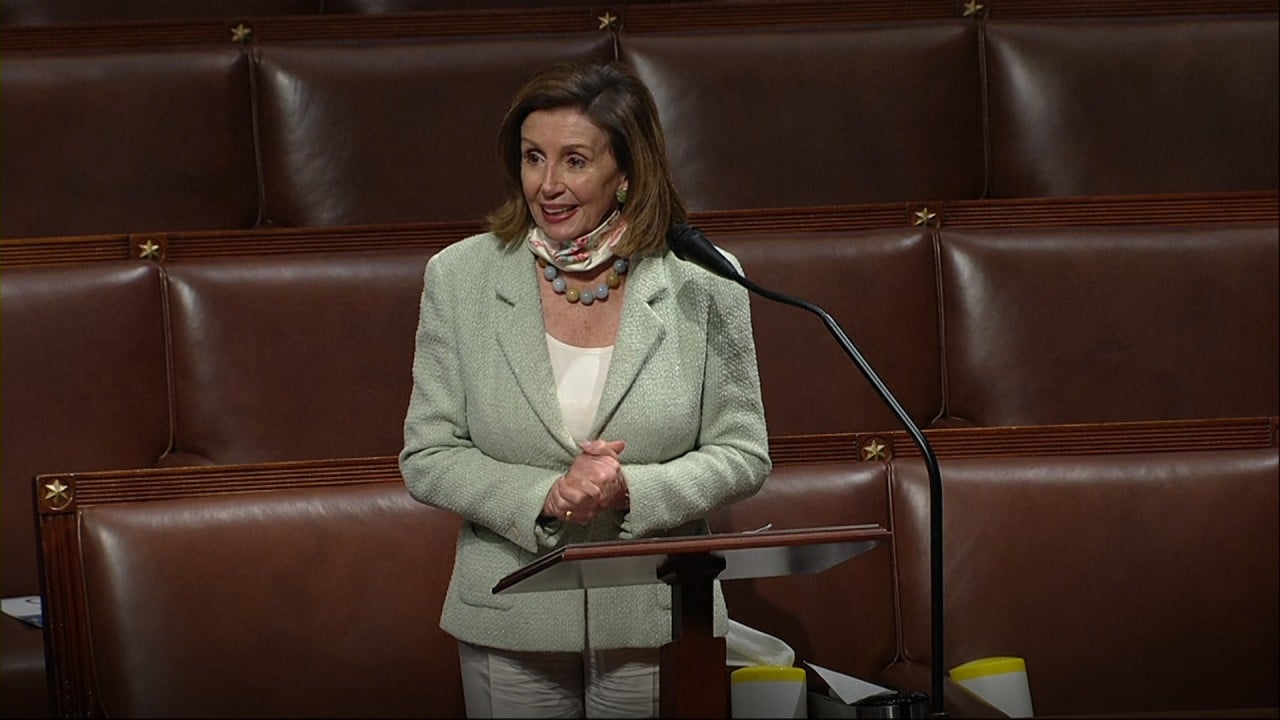 03:21
US House of Representatives sends Uygur Human Rights Policy Act to Trump's desk for approval
US House of Representatives sends Uygur Human Rights Policy Act to Trump's desk for approval
The bill's passage marks US lawmakers' latest move to pressure Beijing over its policies in Xinjiang, where more than 1 million Uygurs and other ethnic minorities are believed to have been interned and subject to forced indoctrination.
In the wake of media reports, academic research and US government statements alleging the existence of widespread forced labour alongside and within the mass internment programme, a number of Western companies, including H&M, have already begun severing ties with producers in Xinjiang. Lawmakers say that a sweeping ban is the only way to insulate US supply chains from the risk of forced labour.
"We must shine a light on the inhumane practice of forced labour, hold the perpetrators accountable and stop this exploitation," House Speaker Nancy Pelosi said on the House floor before Tuesday's vote. "We must send a clear message to Beijing: These abuses must end now."
The legislation now awaits a vote in the Senate. Differences between the chambers' two versions would have to be reconciled before the bill is sent to the White House for President Donald Trump's consideration.
If the Senate does not vote on the measure in this congressional session's last few months – which is set to be dominated by not only the November elections but also Senate proceedings to confirm a new Supreme Court justice – it will be wiped off the docket in January and must be reintroduced.
Beijing has strenuously denied the existence of forced labour in Xinjiang. "We have taken a resolute stance against forced labour and eradicated it in any form," foreign affairs spokesman Wang Wenbin said at a briefing on Monday.
A white paper issued last Thursday
said that the Xinjiang government had provided an average 1.29 million urban and rural workers with "vocational training" each year since 2014, a statistic that observers believe may indicate the scope of those forcibly put to work.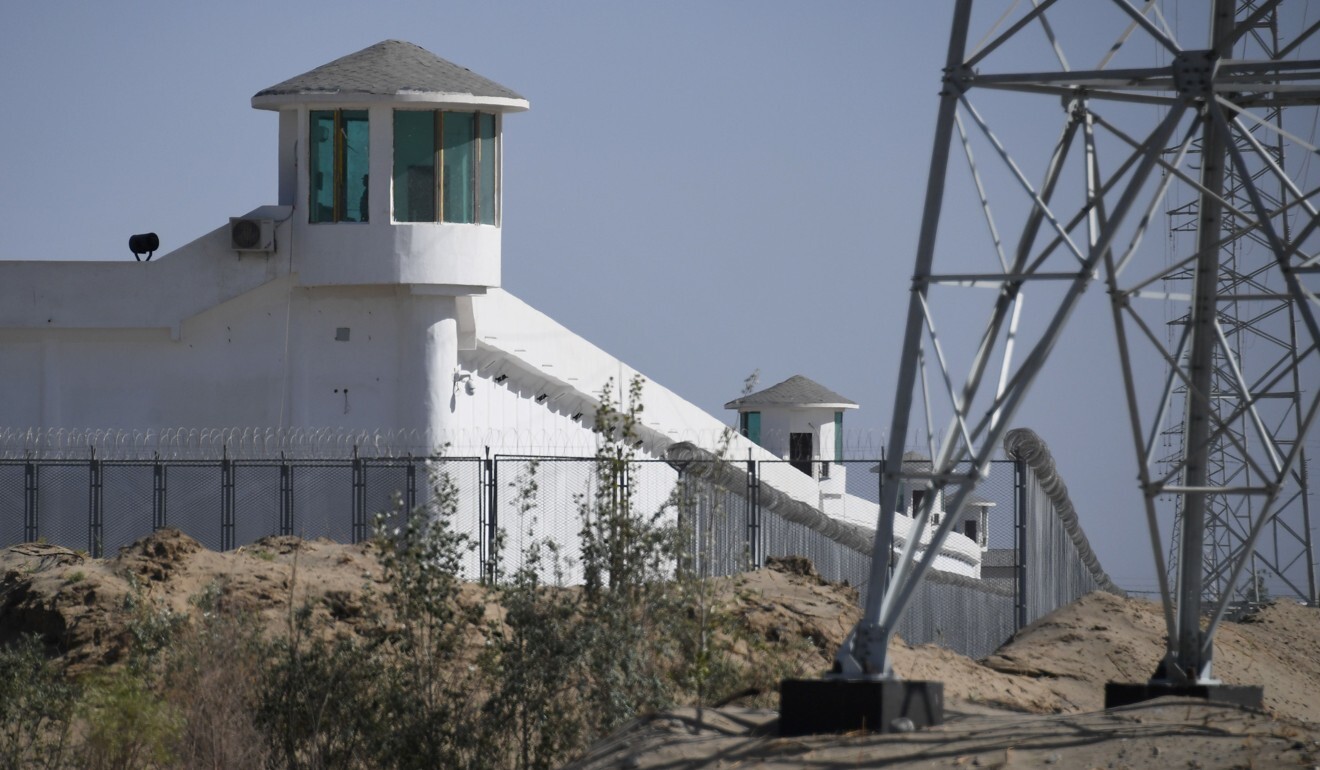 The Australian Strategic Policy Institute estimated earlier this year that at least 80,000 Uygurs and other ethnic minorities had been transferred from Xinjiang – some directly from detention facilities – to factories across China, reporting that Beijing has denied.
Xinjiang, which accounts for around 85 per cent of China's cotton production, has seen exports to the US grow dramatically over the past year despite a series of measures by the Trump administration to target companies suspected of producing goods using forced labour.
The value of goods sent to the US grew more than tenfold between July 2019 and July of this year, according to analysis by MIT's Observatory of Economic Complexity, a trade data tracker.
Lawmakers on Tuesday acknowledged that severing Xinjiang's cotton production from US supply chains would send shock waves through the apparel industry, with Representative Tom Suozzi, a Democrat from New York, suggesting the US work to support growth of the cotton industry in Central America.
"This is going to have a big impact," Suozzi said. "But we need to hold China and the Chinese Communist Party accountable for these violative acts of our very conscience."
The bill's passage came one week after the US government blacklisted several Xinjiang-based entities, prohibiting US importers from sourcing goods from them. Those targeted measures marked a significant scaling down of Customs and Border Protection's previously reported plans to issue a blanket ban on certain imports from Xinjiang, including cotton and tomatoes.
Describing the US government's measures to-date as "piecemeal", Representative Jim McGovern, a Massachusetts Democrat and the legislation's author, said they fell "far short of addressing a regional economic system that is built upon a foundation of forced labour and repression".
"Audits of supply chains are simply not possible because workers cannot speak freely and honestly about working conditions given heavy surveillance and intimidation," McGovern said on the House floor, summarising the argument made by proponents of a blanket ban.
A State Department advisory issued in July warned companies conducting due diligence practices that auditors had been "detained, threatened, harassed and subject to constant surveillance".
Multiple auditing groups have decided against future investigations into labour conditions in Xinjiang, The Wall Street Journal reported on Monday.
Should the Uygur Forced Labour Prevention Act become law, it would provide companies a four-month grace period to relocate their supply chains.
Beyond its ban of imports from Xinjiang, the bill would authorise financial and visa sanctions against anyone suspected of knowingly engaging in forced labour, and would direct the administration to make a formal determination as to whether forced labour in the region constitutes "crimes against humanity".