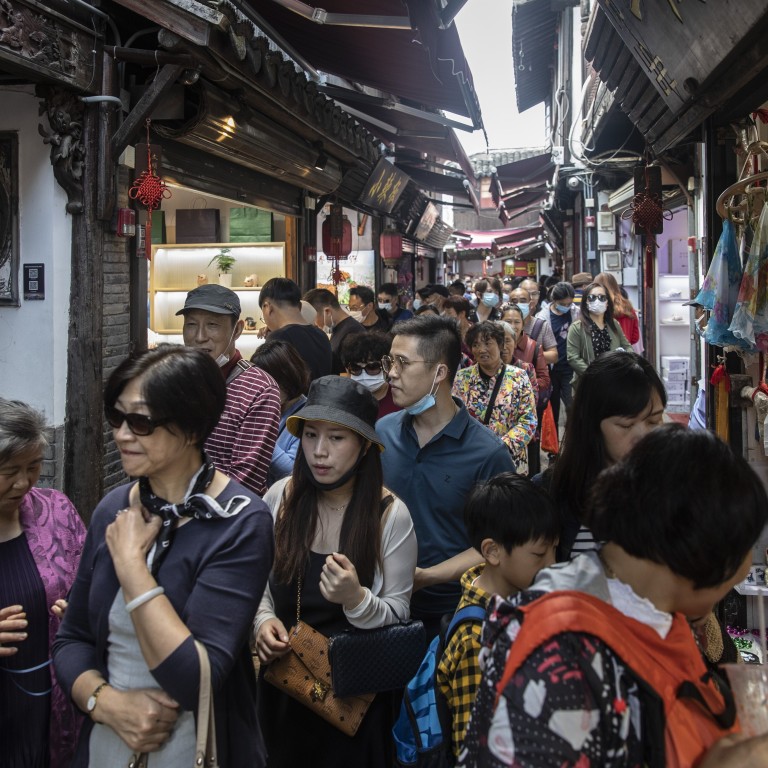 China's 'golden week' gains added lustre as millions make up for lost time after coronavirus outbreak
Millions are using the extended National Day break to enjoy a 'belated lunar new year' after the Covid-19 pandemic wrecked their plans for the earlier festival
Consumer spending is starting to bounce back, with tourist revenues reaching US$46bn halfway through the break
Shops have extended business hours while traffic has returned to the roads and people to the streets as tens of millions of Chinese enjoyed a "belated spring festival" during the current extended national holiday.
The current holiday, which began on National Day last Thursday, has been extended to eight days, offering a long-anticipated break for many holidaymakers as the country tries to get back on its feet after
the Covid-19 outbreak
.
The disease, which was first detected in the central Chinese city of Wuhan, severely disrupted Lunar New Year celebrations, traditionally the main Chinese festival, and killed at least 4,600 people in the country.
But no new domestic infections have been reported since mid-August, according the National Health Commission, triggering a mini-boom in tourism as the authorities relaxed travel restrictions and opened attractions to the public.
Millions of families have taken advantage of the extended
"golden week" break
to meet family members and friends, especially those who faced months of tight controls.
They include Qiu Min, a 26-year-old from Wuhan, who met her fiancé's family for the first time on Monday.
"Back in January, we were all stuck at home and had gone through months of lockdown. The National Day holiday this year is like a belated Spring Festival for family reunions, and that's why we choose to meet each other's families during this holiday," Qiu said.
Many more have taken the opportunity to travel around the country, clocking up 425 million visits to tourist attractions, according to the Ministry of Culture and Tourism.
For Yang Xiaoqing, the extended holiday break was a good opportunity to explore less travelled parts of the country.
Yang, a 30-year-old product manager, travelled from Shanghai with her boyfriend to journey along the Yellow River in the northwestern province of Shaanxi.
"We rented a car in Yulin and then drove along the Yanhuang highway, a beautiful expressway that stretches along the west bank of the Yellow River," Yang said. "As we drove along the highway, we felt we saw this vast open space between heaven and earth and felt happy and relaxed."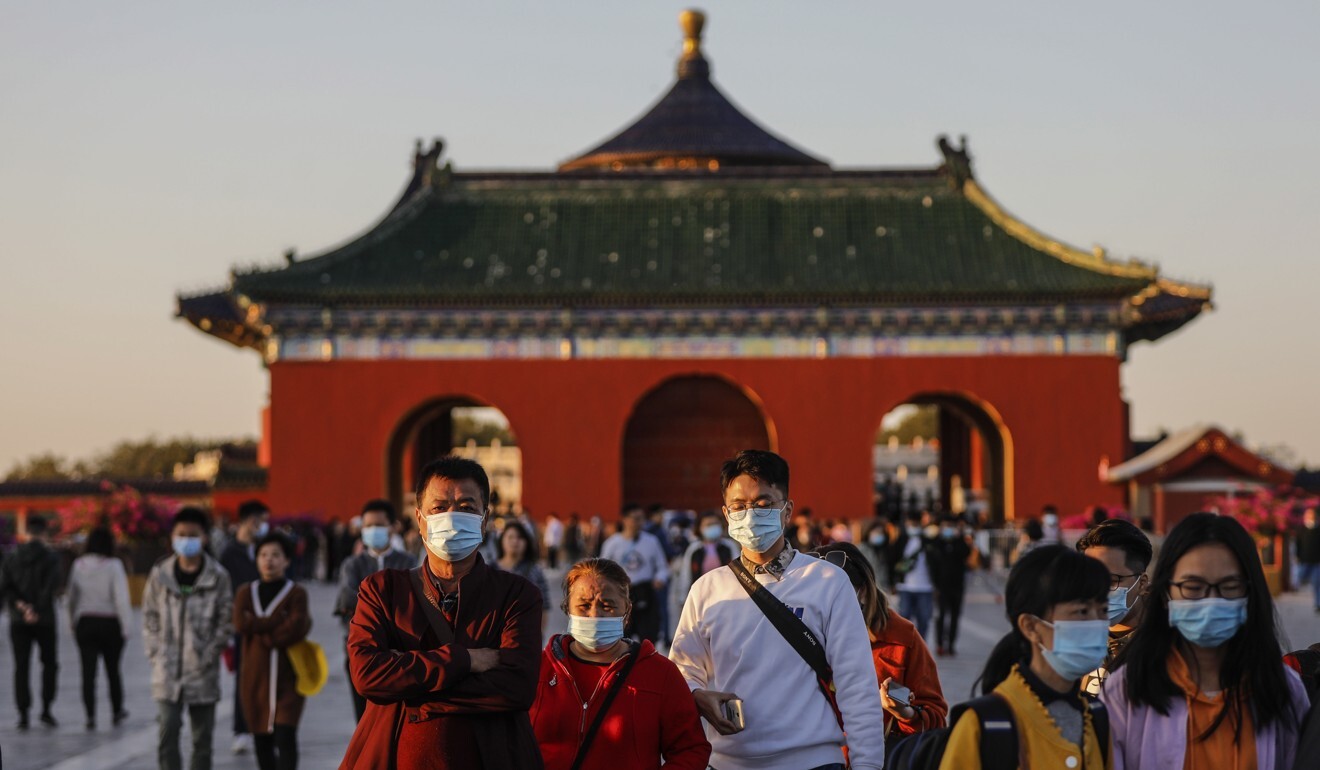 The first half of the golden week holiday saw domestic tourists spending 312 billion yuan (US$46 billion), according to the tourism ministry.
Cinemas, which were ordered to close until late July, have also seen crowds returning.
The Chinese box office recorded its best day of the year on Thursday, bringing in 728 million yuan, according to China Movie Data Information Network.
But with crowds and traffic returning to many parts of the country, some people have started complaining it is too busy.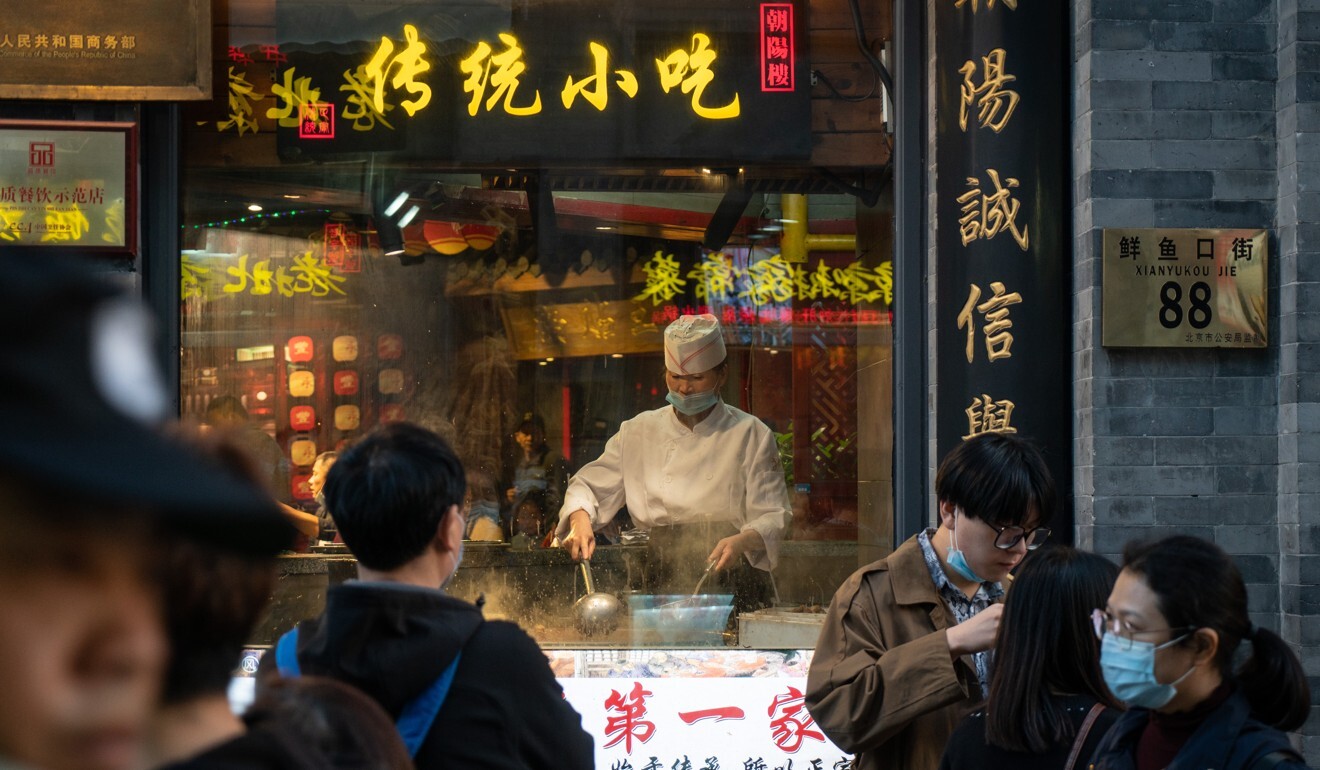 Nanjing resident Frank Zhu said he spent more than an hour looking for a parking space near a zoo on Sunday, an experience that almost ruined his visit.
"There were too many people everywhere. It was so crowded that even walking from one place to another was very difficult," Zhu said.
But the tourist industry in Hong Kong, where visitor restrictions remain in force, has not reaped the benefits.
Data from the city's immigration department showed that fewer than 700 mainlanders, usually the main source of revenue, visited the city during the first half of golden week – less than 1 per cent the number seen last year.
This article appeared in the South China Morning Post print edition as: Mainland travellers make up for lost time as nation bounces back from virus