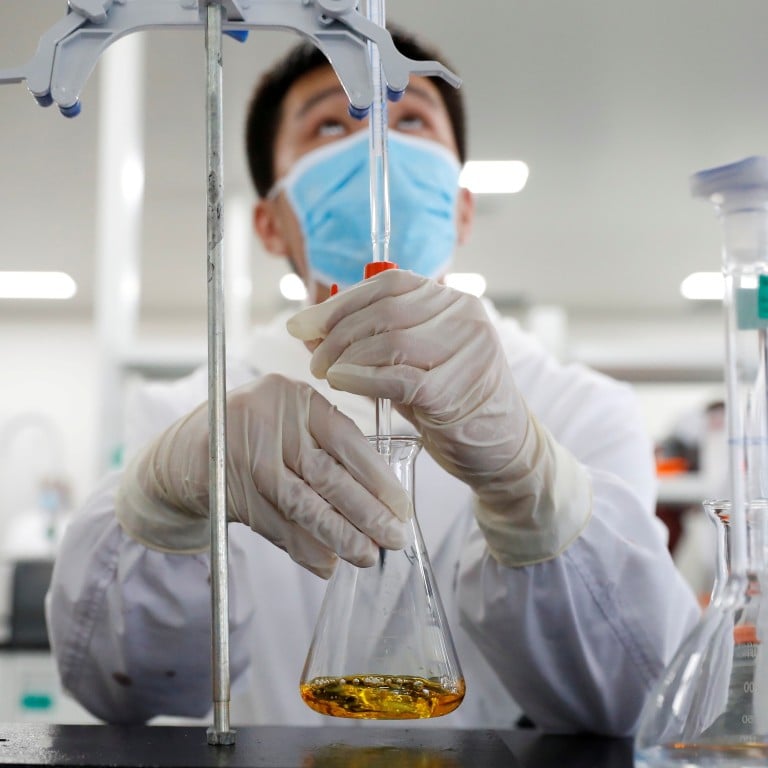 China's public health insurance agency says it can't afford to provide Covid-19 vaccine for free
National Healthcare Security Administration says the system can only cover basic medical needs
But a free immunisation programme could still be covered by government funds, according to expert
With four Chinese vaccine candidates in the final stage of human trials, it is still not clear whether Beijing plans to provide
Covid-19
shots for free after the public health insurance agency said it would not pay for them.
Some advanced economies, including the United States, Australia and Japan, have said any Covid-19 vaccines they buy – provided they have been proven safe and effective – will be made available to their citizens for free.
But China's National Healthcare Security Administration on Friday said the medical insurance system could not afford the "high cost" of vaccinating the population. It made the remarks in a public reply to a request for free vaccinations from an unidentified deputy of the top legislature, the National People's Congress.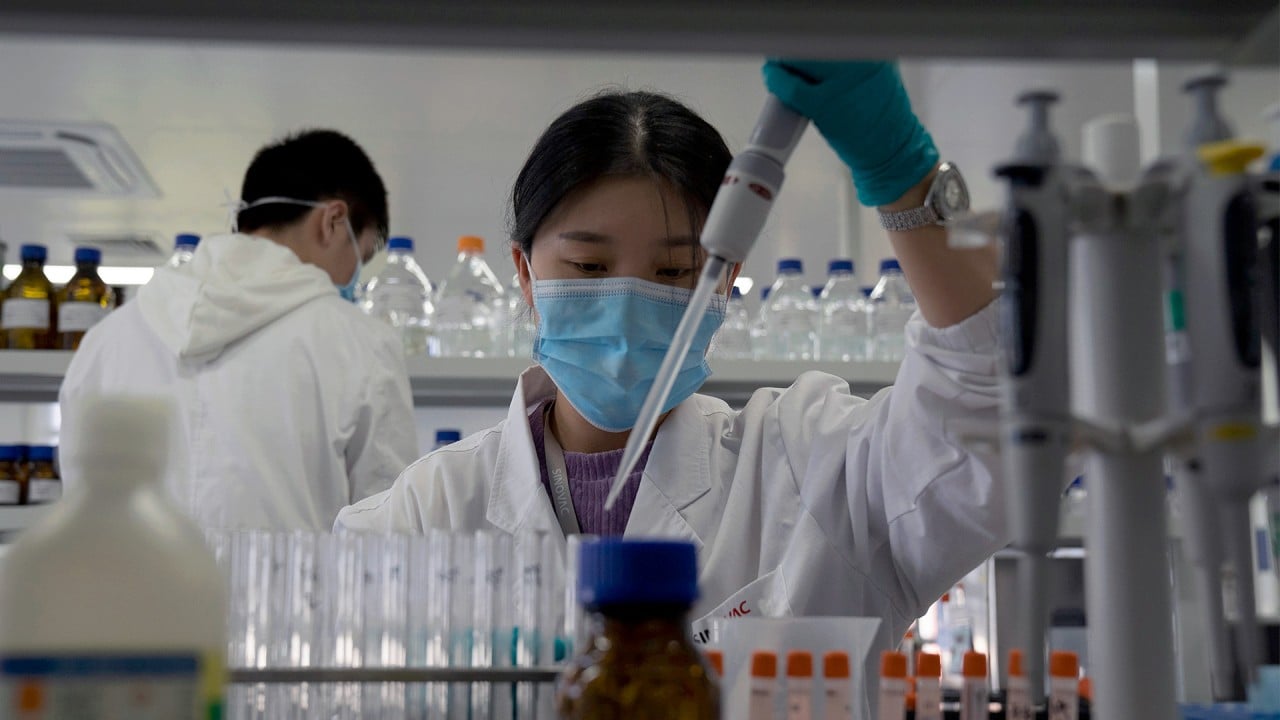 01:00
Beijing joins Covax alliance to help vaccine distribution in developing countries
Beijing joins Covax alliance to help vaccine distribution in developing countries
Of the 11 vaccine candidates developed by Chinese drug makers, four are in phase 3 clinical trials, and three have already been approved for emergency use. China's health authority said last month there was a "guidance price" but it would assess whether this was affordable once vaccines were approved. Vaccine candidates developed by foreign companies – such as BioNTech in Germany and AstraZeneca and Oxford University in Britain – if approved, could also be made available in China through their Chinese partners.
The agency said annual premiums for medical insurance remained very low for some Chinese, giving the example of rural residents, children and retirees for whom the average was about 800 yuan (US$120) after government subsidies. It noted that this could only cover basic health care needs.
"The current basic medical insurance system focuses on providing basic medical treatment coverage and meeting basic medical needs, and it has not been able to expand the payment scope to cover non-therapeutic items such as vaccines," the statement said.
A regulation issued in July that took effect last month states that "preventive vaccines are not to be included in the scope of basic medical insurance payments".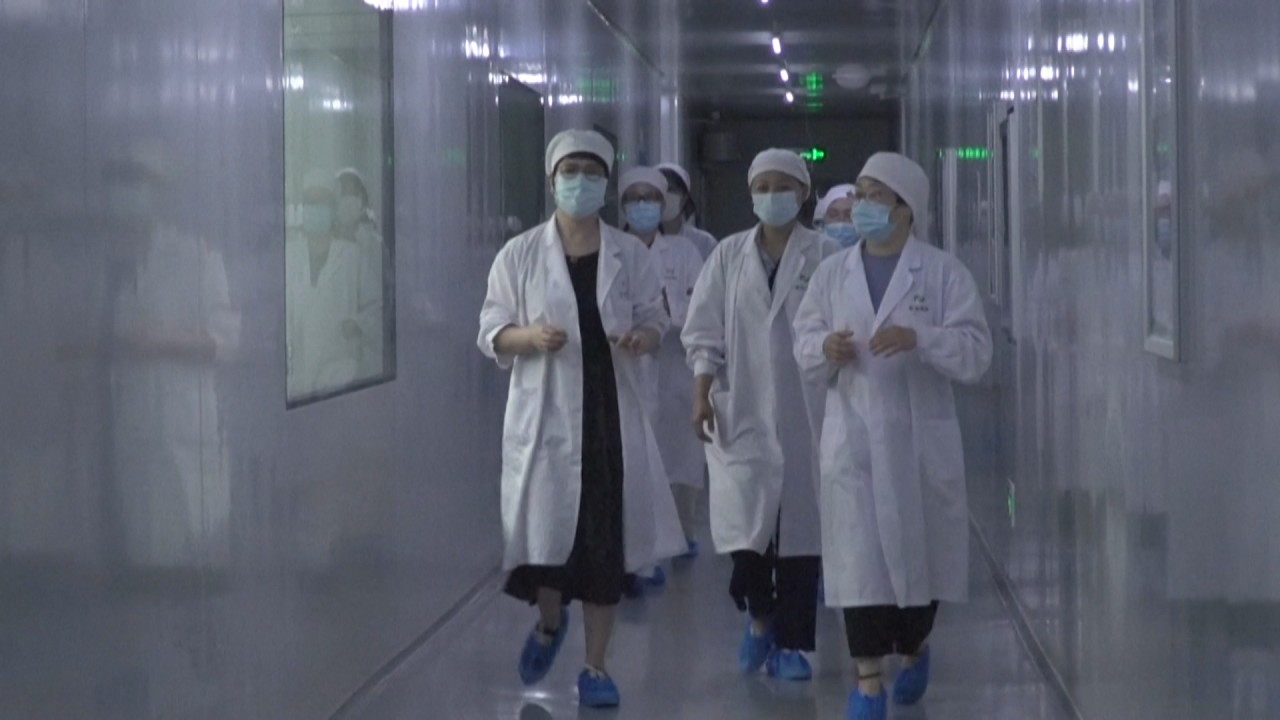 01:57
Coronavirus: Inside a Chinese lab joining global race to find a vaccine
Coronavirus: Inside a Chinese lab joining global race to find a vaccine
However, public medical insurance does cover treatment for Covid-19. From the start of the outbreak until July, about 135,500 people with confirmed or suspected cases used public health insurance to pay for a total of 1.23 billion yuan in medical bills – or about 67 per cent of the total, according to the agency. Government funds covered the rest of the treatment costs.
The agency said it would study the cost of potential Covid-19 vaccines with the "relevant authorities".
Shanghai vaccine expert Tao Lina said even if shots were not covered by medical insurance, there was still the possibility that the government would directly pay for this "public health service".
Tao said public health insurance was just one way to pay for vaccines, and government funding – especially from the central government – had covered free vaccination programmes in the past.
A document from the State Council, China's cabinet, that took effect last year specifies that the central government pays for major public health services such as prevention and control of infectious diseases that could affect the whole nation or region, including buying vaccines and syringes for emergency inoculation of key parts of the population.
Vaccines included in the national immunisation plan are also paid for by the central government.
In 2009, when the world was grappling with the H1N1 influenza pandemic, newly developed vaccines for the virus were provided free for certain groups such as schoolchildren and paid for by the country's provincial governments.