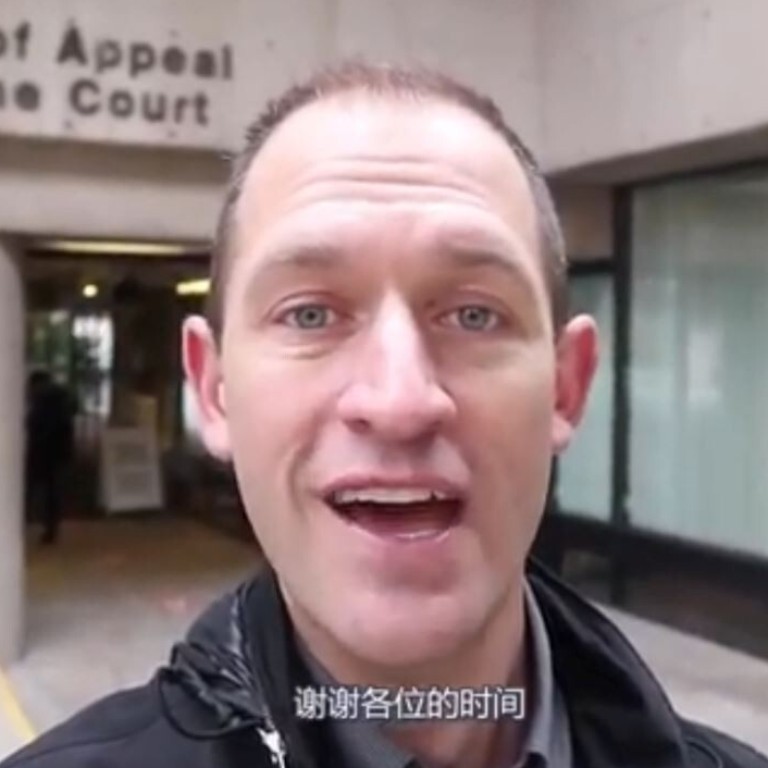 Exclusive

|
Canada court investigates pro-China YouTuber's video about Meng Wanzhou's 'trial' doing Donald Trump's 'dirty work'
The video by American Cyrus Janssen was shared by Global Times' chief reporter, and includes illicit footage shot inside the Vancouver courthouse
Janssen claims police in the courtroom told him that Canada was being forced to do the US president's bidding in Meng's extradition case
Canadian court officials are investigating a video by a popular pro-China YouTuber about Meng Wanzhou's extradition "trial" in Vancouver, which includes footage filmed illicitly inside the court complex.
American Cyrus Janssen says in the video that he talked to police in the courthouse, who told him Canada was doing "Donald Trump's dirty work" in the case.
The video was shared on Twitter by Qingqing Chen, chief reporter for the Chinese government's Global Times newspaper. Uploaded on Wednesday, Janssen's video had received about 45,000 views by Friday. It was briefly taken down after this story was published, but then restored.
Janssen is a former golf professional in China who says he is now a China watcher and digital entrepreneur. His LinkedIn profile says he is the managing director of APP Marketing Solutions, based in Richmond, British Columbia, which "helps North American businesses connect with Chinese consumers".
His YouTube channel has 67,000 followers. It features videos such as "Why this American expat supports China", "Western media's China bias", and "The truth why US senators support Hong Kong protests".
An account that appears to be associated with Janssen on Douyin - the Chinese version of TikTok - has more than 340,000 followers.
His latest video on YouTube, "I attended The Meng Wan Zhou Trial in Vancouver", includes a few seconds of footage filmed inside the BC Superior Courts complex in downtown Vancouver.
Meng is not being tried in the Canadian court. Authorities there are holding hearings to determine whether the US extradition request can proceed.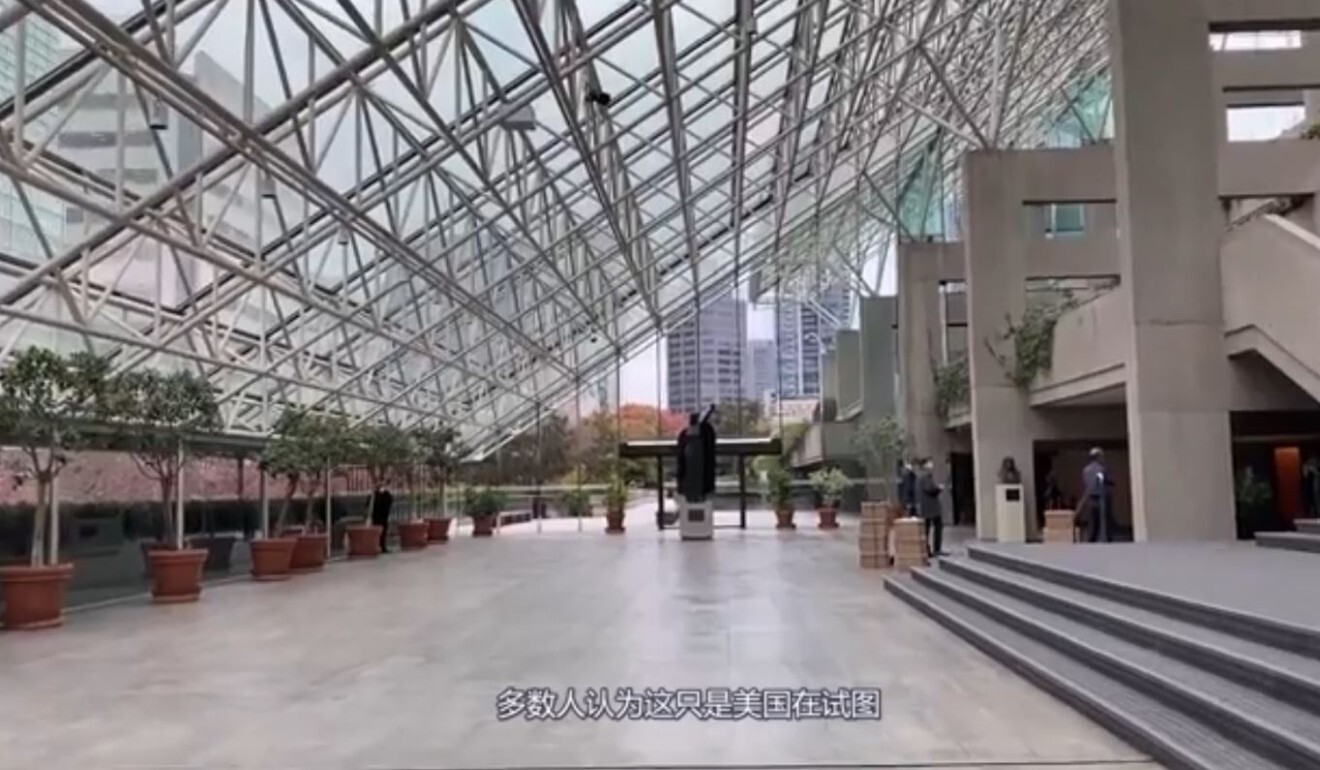 Janssen told the South China Morning Post that he "did not think filming the main hallway would be illegal" and that he would not do it again.
He said he "didn't conduct a formal interview with the police officers, it was just an informal chat. I simply asked them what their thoughts were about the case, and that is what they responded with".
BC Superior Courts spokesman Bruce Cohen, a retired Supreme Court judge, said of the video that "this matter is now being investigated".
Cohen pointed to rules banning "the video recording or broadcasting of court proceedings or portions thereof or of people or events within courthouse premises", unless specifically authorised.
Janssen refers in his video to the extradition proceeding as Meng "standing trial against the United States of America". He also repeatedly describes Meng's lawyers as "prosecutors" in their questioning of Royal Canadian Mounted Police officer Winston Yep, who arrested Meng in 2018. Yep was the first witness in the extradition proceedings and testified from Monday to Wednesday.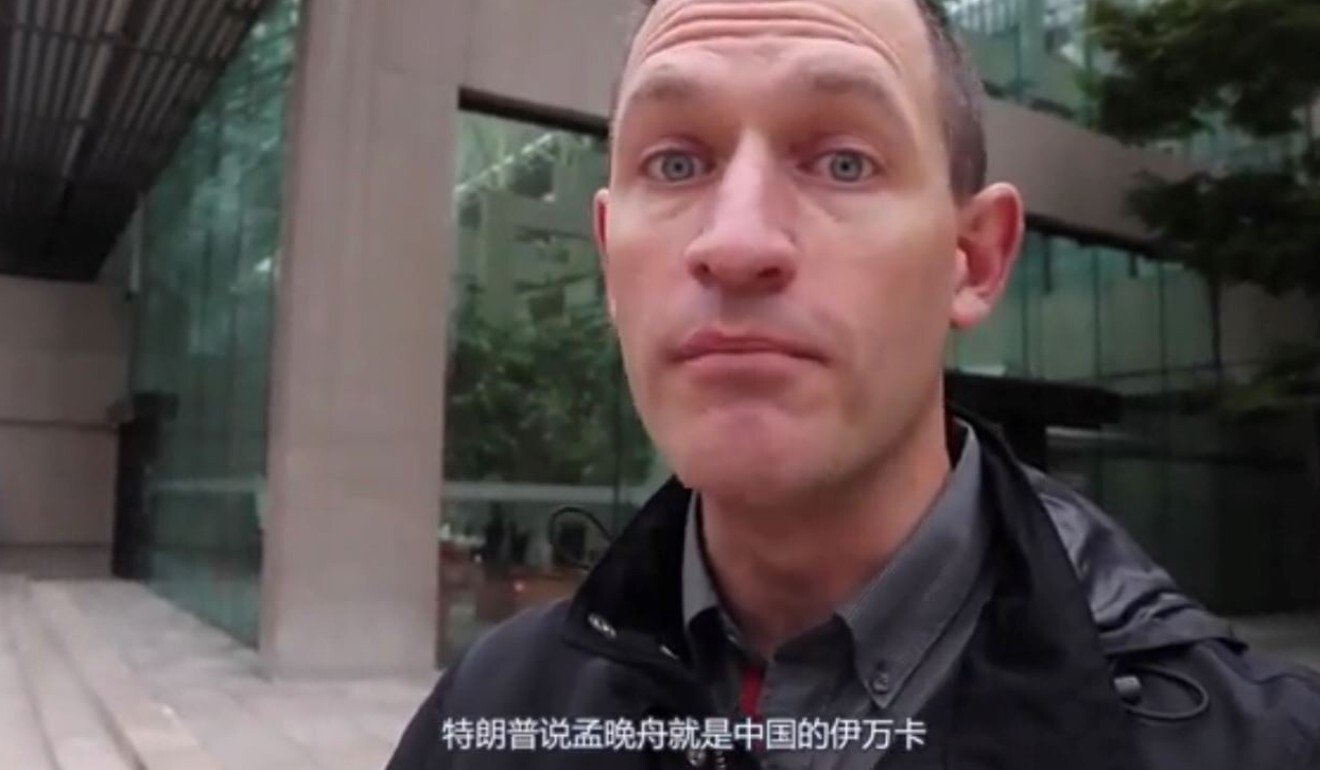 Janssen says in the video he obtained "amazing insights" by attending the hearing this week. He says police officers inside the courtroom told him that "unfortunately with these extradition laws, Canada really doesn't have a choice" except to allow the extradition case to continue.
The hearing was sought by Meng in an effort to defeat the US bid to have her extradited to New York, to face trial on fraud charges.
"We must listen to the United States and essentially we are doing Donald Trump's dirty work. That was the exact words from the police officers," Janssen says, standing outside the complex.
He later adds: "People here in Canada, they believe in the justice system. They are hoping that essentially she can be released."
According to a May poll by
Research Co
, 75 per cent of Canadians agree with their authorities' handling of Meng's case.