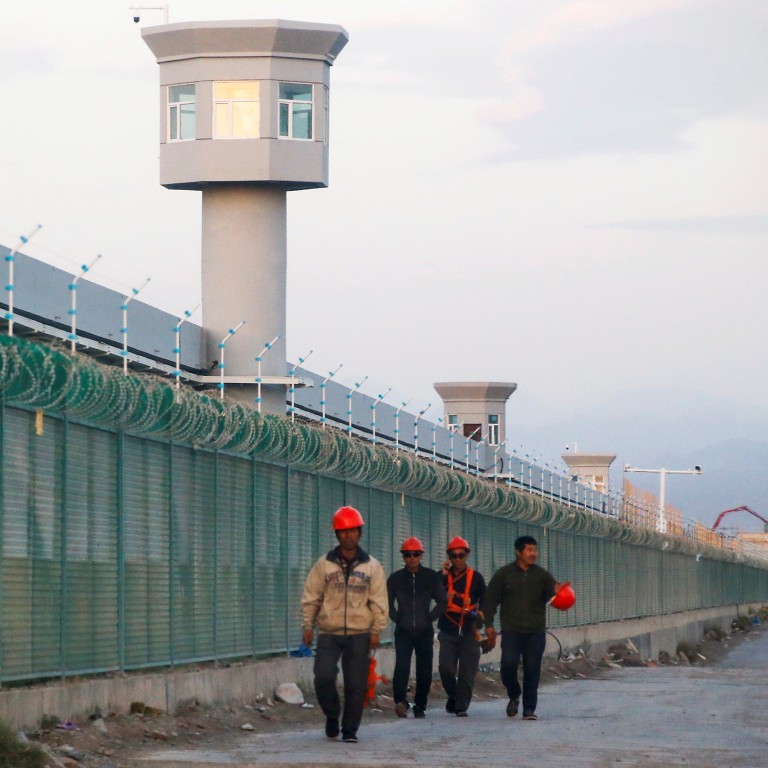 China is global leader in imprisoned journalists for a second consecutive year, watchdog group finds
China held at least 47 journalists in jail this year, according to the Committee to Protect Journalists, just shy of the 48 it had in prisons in 2019
About half this year are Uygurs reporting on conditions in Xinjiang, a CPJ official says
China has topped the global ranking of imprisoned journalists for a second year in a row, according to new analysis by the Committee to Protect Journalists (CPJ), a press freedom watchdog.
At least 47 journalists were imprisoned in the country as of December 1, including those jailed this year as well as those serving longer sentences, according to a CPJ report published on Tuesday. Last year, that number was 48, according to CPJ, which is based in New York.
Around half of those imprisoned this year were Uygurs living in the
Xinjiang Uygur autonomous region
, said Steven Butler of CPJ, which assembles the yearly data based on public records, media reports and calls to local officials, prosecutors and prisons.
"Many of these journalists [in Xinjiang] are in jail for things like being 'two faced', which means, of course, in name supporting the Communist Party but [being] accused of undermining it in secret," said Butler, the group's Asia programme coordinator.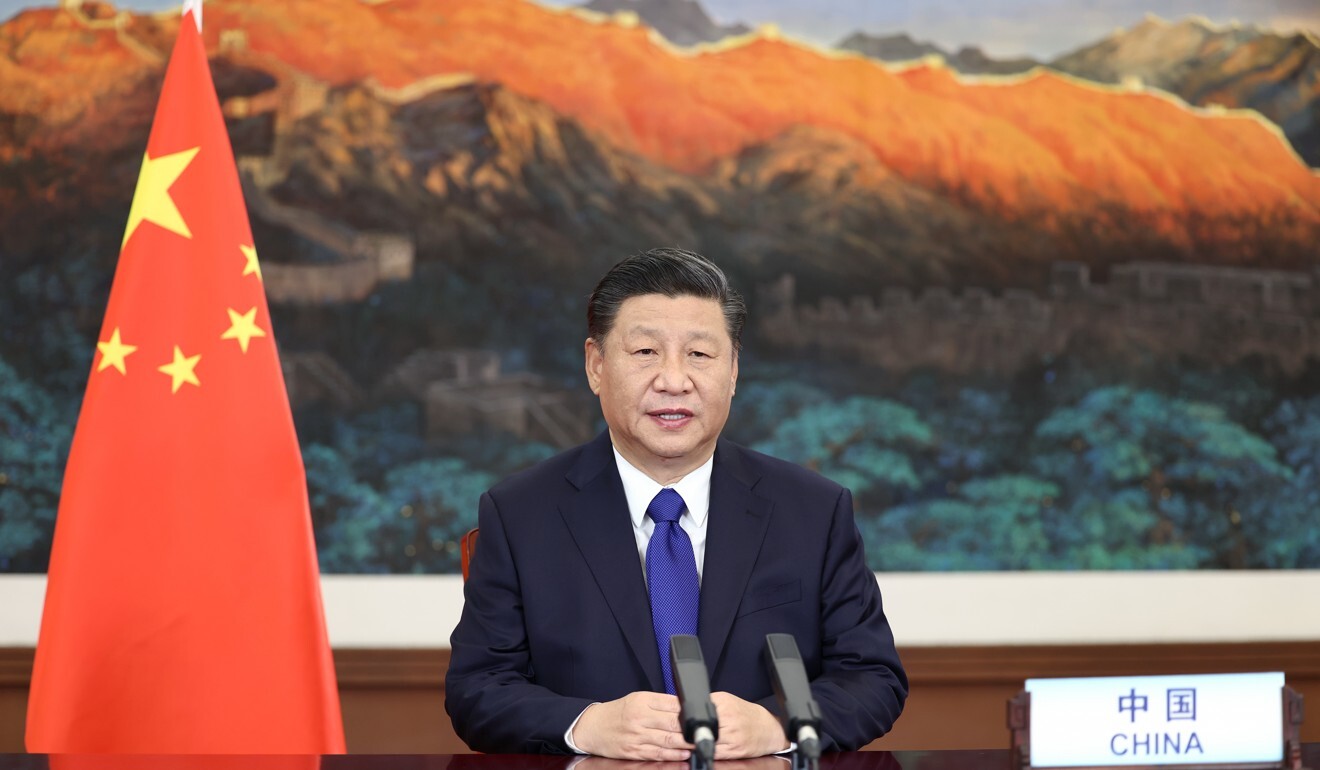 China's place atop the rankings comes as global figures reached a new high, with at least 274 journalists around the world in prison this year for their work, eclipsing a previous record of 272 set in 2016.
Researchers attributed the deterioration in part to the coronavirus, with authoritarian governments, including Beijing, cracking down on critical coverage of the pandemic.
Other countries, notably Egypt, had also taken cues from US President Donald Trump's railing against "fake news", prompting an increase in journalists charged with producing false reports, the group said.
In China, a number of "citizen journalists" – individuals unaffiliated with any outlet who publish reports or videos largely through social media – were jailed this year for their coverage of the government's pandemic response.
As of December 1, CPJ found there were three such journalists in detention,
including Zhang Zhan
, a former lawyer arrested in May on the nebulous charge of "picking quarrels" over her live-streams about the coronavirus outbreak in Wuhan.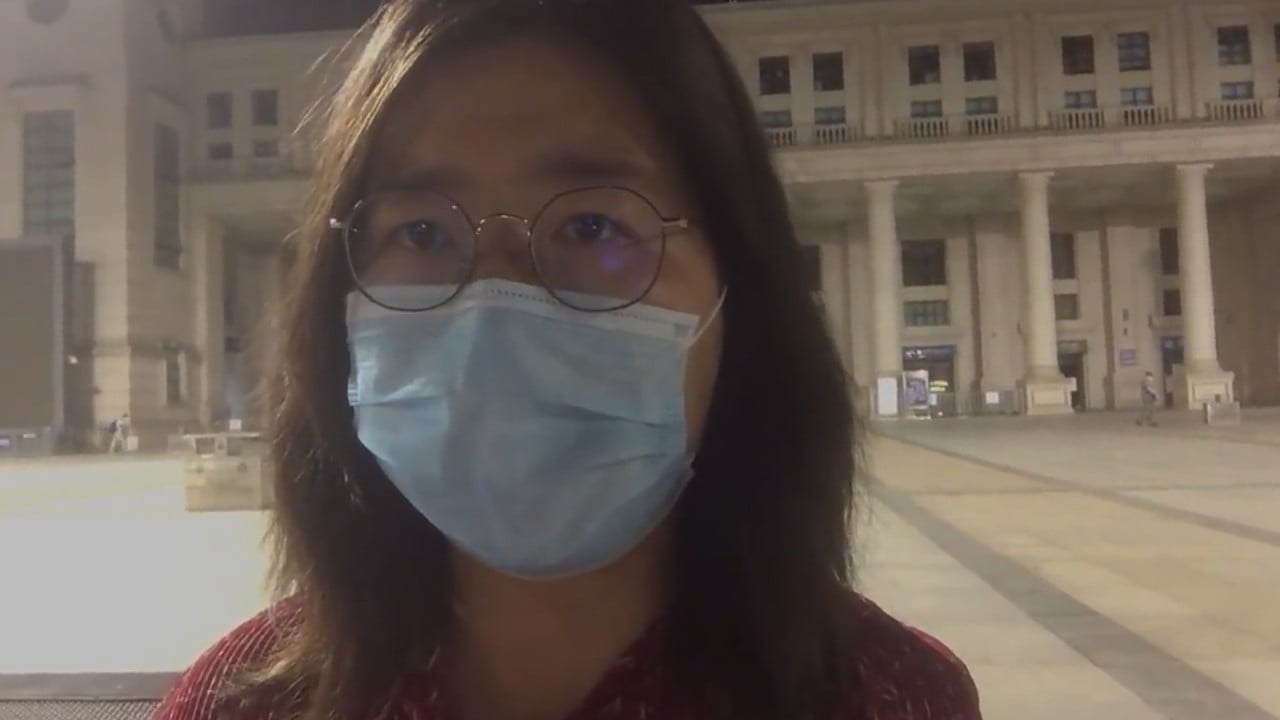 01:58
Coronavirus: Chinese citizen journalist detained after live-streaming from Wuhan
Coronavirus: Chinese citizen journalist detained after live-streaming from Wuhan
The Chinese government has long imposed stringent restrictions on free speech and the ability of media outlets to publish stories that challenge the line sanctioned by the Communist Party – a situation that critics say has worsened under the leadership of President Xi Jinping, who in 2016 demanded that state-owned outlets "have the party as their family name".
Separately, China is ranked 177th of 180 countries in the Reporters Without Borders 2020 press freedom index, ahead only of Eritrea, Turkmenistan and North Korea.
Apart from the pandemic, CPJ also cited the souring of relations between Beijing and other major powers as contributing factors to the deteriorating treatment of journalists in China, particularly those working for foreign news outlets.
In August, amid a downturn in Sino-Australian relations, authorities
detained Cheng Lei
, an Australian news anchor who worked for the state-owned CGTN broadcaster on suspicion of endangering national security.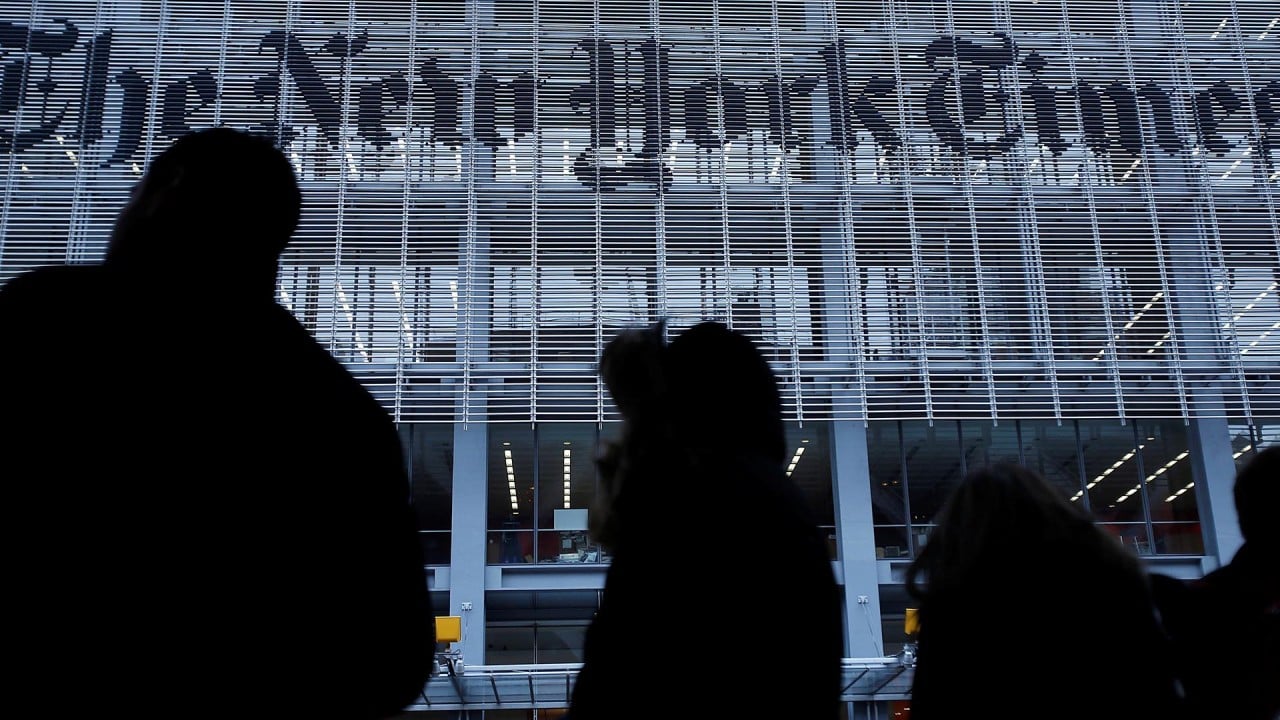 02:24
China expels American journalists from The New York Times, Wall Street Journal and Washington Post
China expels American journalists from The New York Times, Wall Street Journal and Washington Post
Two Australian foreign correspondents based in China subsequently fled the country after they were summoned for questioning by Chinese authorities.
Also entangled in China's crackdown are Chinese staff, who nominally work as "assistants" – because of government regulations on Chinese nationals employed by foreign news media – but often conduct original reporting.
In a case that has prompted outrage from media industry leaders and foreign governments, one such journalist working for Bloomberg in Beijing, Haze Fan, was
detained last week
on suspicion of endangering national security.
Responding to the backlash, Chinese officials stressed that the case was "entirely the internal affairs of China", arguing that "no other country or organisation has the right to interfere."
Fan's case comes at the end of a year of tit-for-tat retaliatory measures from the US and China over the treatment of each other's correspondents and outlets.
In the name of securing "reciprocity" with China, the Trump administration has limited headcounts for Chinese outlets operating in the US, restricted visas for Chinese journalists and designated a number of outlets as foreign missions of the Chinese government. For its part, Beijing has expelled American journalists from the country and tightened rules on US outlets stationed there.
This month, the Chinese ambassador to the US, Cui Tiankai, said his government would consider relaxing limits on the foreign press if the US government were willing to "reverse course".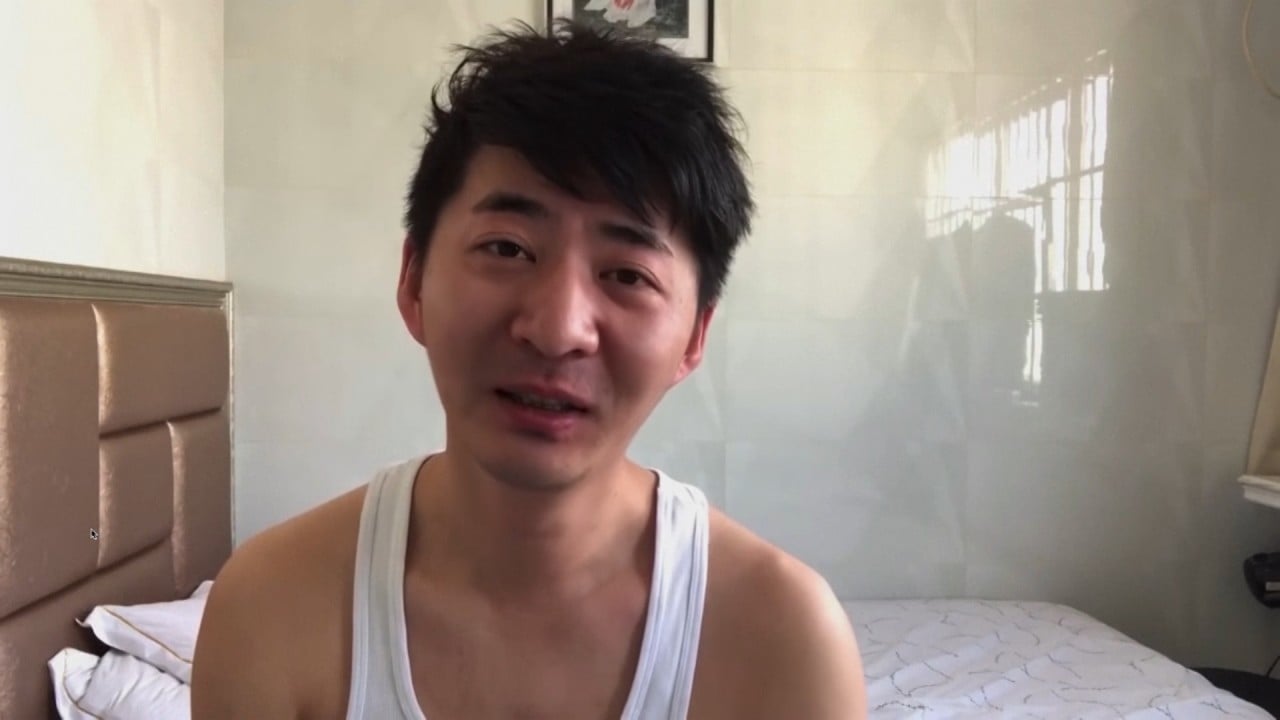 02:39
Lawyer Chen Qiushi documenting coronavirus epicentre disappears
Lawyer Chen Qiushi documenting coronavirus epicentre disappears
CPJ's Butler called the Trump administration's reciprocity-driven approach "counterproductive".
"You can argue that there's some justice in what the US has done, but the result has been terrible," he said. "It has crippled foreign reporting inside of China."
Tuesday's report, which includes Hong Kong in its China data, was compiled after the high-profile arrest last week of
Jimmy Lai Chee-ying
– the outspoken newspaper executive who runs the city's
Apple Daily
tabloid – and did not include journalists there who were released on bail by December 1.
After Beijing's imposition this year of a stringent national security law over Hong Kong, Butler said the semi-autonomous city had "certainly become a more dangerous place for journalists", though it remained to be seen how exactly the new law would be applied in cases such as Lai's.
"Journalists who we have spoken to have adopted a more cautious stance in reporting, both to protect sources and to avoid running afoul of the law," he added. "The very threat of the law might be enough to achieve what the Chinese government intends."
This article appeared in the South China Morning Post print edition as: China tops global list again for journalists behind bars